Calendar of Events
Monday, March 12, 2018
Zoo Knoxville: $2 Off Admission for Spring Break
March 12, 2018 — March 16, 2018
7-9 PM
Category: Festivals & special events, Kids & family and Science & nature
To celebrate Spring Break, Zoo Knoxville is offering $2 off general admission tickets Monday, March 12 through Friday, March 16, 2018.
Zoo Knoxville's new Gibbon Trails and Langur Landing in Boyd Family Asian Trek, a $6 million multi-acre habitat for white-handed gibbons and silvered leaf langurs, immerses guests in a 360 degree aerial experience. The habitats are designed with multiple viewing levels that allow the primates to pass directly over the heads of visitors or be eye-to-eye with them in a 60-foot-tall treehouse accessible by a suspension bridge. The new expansion also allows soaring views of Tiger Forest and incorporates a new outdoor training demonstration area for Malayan tigers. Gibbon Trails is home to one of the zoo's most beloved residents, Georgie, and his new companion Naomi. Langur Landing is home to Walter, Teagan, Melody and two-month-old baby Opie, a family of silvered leaf langurs that are a new species to Zoo Knoxville.
The zoo also has a full schedule of special Bird Show sessions and animal encounters with zoo staff for the week, weather permitting. Popular zoo activities such as giraffe feeding, camel rides, the Zoo Choo Train and the Fuzzy-Go-Round carousel will also be open. Discounted tickets may be purchased at the zoo's ticket window during regular zoo hours.
Currently, the zoo is open from 10:00 a.m. until 4:00 p.m. daily. Admission and ticket sales stop one-hour before the zoo closes. Zoo Knoxville, 3500 Knoxville Zoo Drive, Knoxville, TN 37914. Open every day except Christmas. Information: 865-637-5331, https://www.zooknoxville.org
Kids In The Arts Spring Camp
March 12, 2018 — March 16, 2018
9 AM - 4 PM daily
Category: Classes & workshops, Dance, Fine Crafts, Kids & family, Music and Science & nature
For ages 5-12. Local teachers teaching yoga, dance, nutrition, reiki, drumming, art, and hoop dance! $225 for the week or $50/day
http://Kidsinthearts.weebly.com
At The Birdhouse, 800 N 4th Avenue, Knoxville, TN 37917. Information: Karl Hess, 865.208.9206, Karlalanhess@gmail.com
The Muse Knoxville: Reverse the Brain Drain
March 12, 2018 — March 16, 2018
10 AM - 4 PM daily
Category: Kids & family and Science & nature
Reverse the Brain Drain caused by Spring Break! We'll have special activities all week for Brain Awareness! Join us to learn some new things about your smartest organ and have some fun! UT Psychology will even be at The Muse Tuesday-Friday from 11:30-1:30 to provide some brain expertise!
The Muse Knoxville, 516 N. Beaman Street, Knoxville, TN 37914. Information: 865-594-1494, www.themuseknoxville.org
Tennessee Theatre: Power Rangers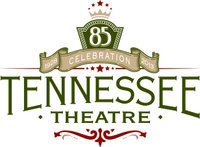 Category: Dance, Festivals & special events, Kids & family and Music
Go! Go! Power Rangers! Power Rangers, the global pop culture phenomenon, is celebrating 25 morphenomenal years and is heading to a city near you with the awesome martial arts spectacular, Power Rangers Live! Witness the epic, stunt-filled, live event for the whole family, Power Rangers Live! as five ordinary teens morph into the Power Rangers to help save your town and the world from an alien threat and destruction!
Tennessee Theatre, 604 S. Gay Street, Knoxville, TN 37902. For information/tickets: 865-684-1200, www.tennesseetheatre.com, www.ticketmaster.com
Bijou Theatre: I'm With Her: Sara Watkins, Sarah Jarosz and Aoife O'Donovan
Category: Music
I'm With Her is Sara Watkins, Sarah Jarosz and Aoife O'Donovan.
From their early contributions in bands such as Nickel Creek and Crooked Still, these three musicians are noteworthy for their recent and extensive solo career successes, including several Grammy awards.An impromptu show in 2014 at the Sheridan Opera House in Telluride, CO, sparked the formation of I'm With Her and sent the trio touring the world together the next year. Along the way, I'm With Her formed a special, family-like chemistry, garnering acclaimfor their unique blend of instrumental interplaycombined with theirindelible harmonies, as the New York Times describes, "... thatcould be sweetly ethereal, or as tightly in tandem as country sibling teams like the Everly Brothers, or as hearty as mountaingospel." Their debut album, See You Around, was recorded in Bath, England, with Ethan Johns at Real World Studios and will be released in February 2018.
Bijou Theatre, 803 S. Gay Street, Knoxville, TN 37902. Information/tickets: 865-522-0832, www.knoxbijou.com, www.ticketmaster.com
Arrowmont School of Arts and Crafts: Artist-in-Residence Exhibit: Alternative Bodies
March 10, 2018 — May 5, 2018
Category: Exhibitions & visual art and Free event
Please join us for the reception on Saturday, April 7th in the Blain Gallery for light refreshments.
Arrowmont School of Arts and Crafts announces Alternative Bodies, a group exhibition showcasing new work by the 2017-2018 Arrowmont Artists-in-Residence: Xia Zhang, Paige Ward, Elyse-Krista Mische, Emily Culver, and Max Adrian. In vulnerable ways, these artists touch on a variety of topics related to the body such as queerness, sexuality, faith, race, and death. These artists are playful and inventive with their processes in order to start conversations that may otherwise be difficult to digest.
Works such as those by Zhang, Culver, and Adrian focus on matters of flesh and bone: what it means to touch bodies, to express ourselves through our bodies and the objects we interact with, to be celebrated, stigmatized, or separated because of our bodies. Tactility is a key element for these works which span a breadth of materials like faux-fur, orange peels, and rubber. Works by Mische and Ward, on the other hand, consider spiritual existences in pursuit of greater understanding of our mortality and what lies in wait beyond the body. Objects like concrete pillows and monumental papier-mâché vessels reference the body through its absence. Metaphors for faith and self-preservation speak to multiple possibilities of seeking and finding comfort.
Collectively, all five artists encourage the viewer to contemplate other perspectives and expressions of humanness at a time when the world feels more divided than unified. Alternative Bodies aspires to a level of empathy and compassion for the hopes, hardships, and successes we all have within our physical forms.
The Artists-in-Residence Program is an 11-month program which provides early career, self-directed artists time, space and support to experiment and develop a new body of work in a creative community environment. Each year, five artists of different media are selected for the eleven-month program, which begins mid-June and continues through late May of the following year. Participants receive exhibition opportunities, teaching experience, professional development and a private studio.
In the Sandra J. Blain Gallery, Arrowmont School of Arts and Crafts, 556 Parkway, Gatlinburg, TN 37738. Information: 865-436-5860, www.arrowmont.org
Oak Ridge Art Center: Metamorphosis III: Recycle to Art
March 10, 2018 — April 28, 2018
Category: Exhibitions & visual art, Fine Crafts and Free event
The exhibition will open on March 10 from 7 to 9 pm with a gallery talk at 6:30
Featuring local artists whose work is composed of reused or re-imagined materials, ephemera, or found objects.
Oak Ridge Art Center, 201 Badger Avenue, Oak Ridge, TN 37830. Hours: Tu-F 9-5, Sa-M 1-4. Information: 865-482-1441, www.oakridgeartcenter.org
Town of Farragut: Exhibit by William "Dan" DeFord
March 9, 2018 — April 27, 2018
Category: Exhibitions & visual art and Free event
The March/April 2018 Farragut Arts Council Featured Artist is painter William "Dan" DeFord. His exhibit focuses on the mountains and local culture of East Tennessee, where he grew up. DeFord's grandparents were Concord natives. He pursued art from a young age, and some of his childhood drawings are included in the exhibit.

He went on to attend college in Seattle, Wash., and Southern California, graduating with degrees in electrical engineering, math and physics. He continued to paint, and studied and worked with local artists in Tennessee, California and North Carolina. He returned to East Tennessee with his family in 1971.

DeFord's artwork features subjects from the 1930s to present in oil, watercolor and mixed media.

Each month, the work of an artist or group of artists is featured in specially-designed cases on the second floor of the rotunda in Farragut Town Hall. For more information about this exhibit or to access a Featured Artist application, email ParksandRecInfo@townoffarragut.org, call 966-7057 or visit townoffarragut.org/artsandculture.
Town of Farragut, 11408 Municipal Center Drive, Farragut, TN 37934
Knoxville Theatre Club: The Story Story
March 8, 2018 — March 24, 2018
Category: Kids & family and Theatre
The Story Story, a new original offering from local duo Sara Gaddis and JP Schuffman, is an exciting twist on the classic hero's tale. In the tradition of the fully realized fantasy universes such as The Dark Crystal and Alice in Wonderland, a group of travelling performers weave the tapestry of Uri of the Sash, a village healer turned hero when a cave-dwelling creature called Lescau the Dusk Walker curses her village and sends her on a quest to find the origin of all human stories. On her journey she encounters a host of amazing creatures and characters, faces untold danger, and must to rely on her willpower, wits, and a bit of magic to save her friends from a terrible fate.

The Knoxville Theatre Club ensemble consists of six local performers familiar to regular viewers of Knoxville theater, portraying every role from eccentric tinkers and talking dogs to nightmarish monsters and a three-headed librarian. This world premiere production combines reverence for traditional storytelling with fantastic puppetry, fast-paced humor, a unique mythology, and exhilarating up-close stagecraft.

The Story Story stars Raine Palmer, Debi Wetherington, Sara Gaddis, Caleb Burnham, Chad Wood, and JP Schuffman. The show's co-creators Gaddis and Schuffman have been producing original work together in NYC, Nashville, and Knoxville since 2010. In 2017, they founded Knoxville Theatre Club (www.knoxvilletheatreclub.org) which has hosted workshops and local community events such as The Pop-Up Theatre Project, Drama & Drinks, The Crow Flies Scriptworks, and the Knoxville Theatre Slam.

The Story Story runs March 8-10, 16-17, & 23-24 at Modern Studio, 109 W Anderson Ave, Knoxville, 37917. The show is suitable for all ages, and tickets are available at the door or in advance via the website, www.knoxvilletheatreclub.org/tickets.
Dogwood Arts: SYNERGY: Student Art Exhibition
March 7, 2018 — March 23, 2018
Category: Exhibitions & visual art and Free event
Knoxville's next generation of artists is on display, featuring the work of gifted art students from area schools at Clayton Center for the Arts.
Dogwood Arts, 123 W. Jackson Ave, Knoxville, TN 37902. Information: 865-637-4561, www.dogwoodarts.com
Dogwood Arts: SYNERGY: East Tennessee Art Educator Exhibition
March 7, 2018 — March 23, 2018
Category: Exhibitions & visual art and Free event
In its fourth year, this is an exhibit promoting the work of East Tennessee's finest K-12 art teachers and current art interns/student teachers from public schools, private schools and academies located at Clayton Center for the Arts.
Dogwood Arts, 123 W. Jackson Ave, Knoxville, TN 37902. Information: 865-637-4561, www.dogwoodarts.com
Tomato Head: Exhibition by Kimberly Pack
March 6, 2018 — April 2, 2018
Category: Exhibitions & visual art and Free event
Playwright Edward Albee famously decried the efforts of critics and scholars to identify too much "connective tissue" in his work. Albee said he didn't control characters – they act the way they act because that's who they are, and they do what they do because that's what they want to do. For Albee, writing, art if you will, isn't limited or necessarily driven by what happens to the creator of the work. Albee might have opined that in art, like life, the artist starts something, somewhere for reasons known or unknown, but once started that creation careens off in its own direction. Artist Kimberly Pack, whose exhibit currently hangs in our Market Square location, isn't exactly sure where the characters in her work came from, but she does know that they have taken up residence in her imagination where they seem to have heard and heeded a call to be fruitful and multiply.
A quick look at her collection of drawings (ink on watercolor paper) is enough to tempt an observer into wondering if these strange little people have some connection to the artist's life: Are they personal demons trying to get out? Are they unkind caricatures of unpleasant characters from her past? Are they born of some great sadness or a little touch of madness?
Kimberly Pack will be on view at the Market Square Tomato Head thru March 4th, 2018. She will exhibit at the West Knoxville Gallery Tomato Head from March 6th thru April 2nd, 2018.
Tomato Head, 12 Market Square (865-637-4067) and 7240 Kingston Pike, Suite 172 (865-584-1075), in Knoxville. http://thetomatohead.com