Calendar of Events
Friday, March 9, 2018
Town of Farragut: Exhibit by William "Dan" DeFord
March 9, 2018 — April 27, 2018
Category: Exhibitions & visual art and Free event
The March/April 2018 Farragut Arts Council Featured Artist is painter William "Dan" DeFord. His exhibit focuses on the mountains and local culture of East Tennessee, where he grew up. DeFord's grandparents were Concord natives. He pursued art from a young age, and some of his childhood drawings are included in the exhibit.

He went on to attend college in Seattle, Wash., and Southern California, graduating with degrees in electrical engineering, math and physics. He continued to paint, and studied and worked with local artists in Tennessee, California and North Carolina. He returned to East Tennessee with his family in 1971.

DeFord's artwork features subjects from the 1930s to present in oil, watercolor and mixed media.

Each month, the work of an artist or group of artists is featured in specially-designed cases on the second floor of the rotunda in Farragut Town Hall. For more information about this exhibit or to access a Featured Artist application, email ParksandRecInfo@townoffarragut.org, call 966-7057 or visit townoffarragut.org/artsandculture.
Town of Farragut, 11408 Municipal Center Drive, Farragut, TN 37934
Tennessee Stage Company: New Play Festival World Premiere Production: Acts of Love
March 9, 2018 — March 25, 2018
Category: Theatre
Check out the full festival schedule and details here: http://tennesseestage.com/2018/01/05/new-play-festival-2018/
by Paul Leeper
Three very unusual looks at love which comes in many guises.
As everyone knows, love is not for the faint of heart.
March 9–25 at Theatre Knoxville Downtown
Thursday thru Saturday at 8pm & Sunday matinees at 3pm
For tickets and more information, please contact Tennessee Stage Company: 865-546-4280, www.tennesseestage.com
7th Annual Circus Extravaganza Dragonfly Aerial Arts
March 9, 2018 — March 11, 2018
Category: Dance, Kids & family and Theatre
This year's theme is Outta Space. Explore this family-friendly inter-planetary circus spectacle with astronauts, aliens and distant destinations. Join our aerialists, stilt walkers, jugglers, acrobats, wire walkers and clowns for laughter and daring adventures in outer space.
March 9-10, 7:30 p.m.
March 10-11, 2 p.m.
In the Clayton Performing Arts Center. Hardin Valley Campus of Pellissippi State: 10915 Hardin Valley Road, Knoxville, TN 37932. Information: 865-694-6405, www.pstcc.edu/arts
Marble City Opera: World Premiere of Follow Suit
March 9, 2018 — March 10, 2018
8 PM
World Premiere of the opera by composer, Griffin Candey and librettist, Emily Anderson (a Knoxville native)
At Windows on the Park (inside of the Holiday Inn-Downtown), 525 Henley St., Knoxville, TN 37902
Directed by: Matthew Haney
Cost: $25 Adults/$15 Students
A comic wedding-centric romp (in English) set in a hotel bar. A lone bartender (Jo) serves a lone man (Hixon) who seems to be separating himself from something. Through their flash-in-the-pan interaction, we draw out both the backstory of each of them Jo still very much reeling from having cancelled her own wedding, and Hixon facing down his apprehension about long term relationships and the foolish, selfish trends that surround the modern wedding. Who is a wedding for? What do we hold onto for tradition's sake, and what do we hold onto because others demand it? Full of both tongue-in-cheek energy and genuine self-reflection, Follow Suit stands true to one central theme: no one can tell you that there's right way to live your life.
Organization Link: www.MarbleCityOpera.com
Ticket Link: FollowSuit.BrownPaperTickets.com
FB Event Link: www.Facebook.com/events/151934925458066/
Artist Links: www.GriffinCandey.com
www.BaritoneMorganSmith.com
www.KathrynFrady.com
Bijou Theatre: James Gregory
Category: Comedy
For over two decades, the unforgettable caricature of veteran comedian James Gregory has stood grinning: his shirt untucked, his arms outstretched, a carefree welcome to a down-home, hilarious comedy experience. It's storytelling at its best. The trademark caricature is the essence of James Gregory's comedy: rib-tickling reflections on life from the front porch.
Gregory is constantly touring. He's on the road about three days a week, forty six weeks a year. He continues to entertain sold-out crowds in theaters and comedy clubs and remains in demand for corporate events. James has been the featured entertainer for over 200 corporations, including the Coca Cola Company, Kimberly Clark Corporation, Hewlett Packard and Kroger. James has also been the featured speaker for events sponsored by various civic and church groups.
James is heard weekly on syndicated radio shows such as Rick and Bubba, John Boy and Billy and Bob and Tom. Combined, these shows are broadcast to people in over 220 cities nationwide. As a result, he now has a grass-roots following that numbers in the millions.
Bijou Theatre, 803 S. Gay Street, Knoxville, TN 37902. Information/tickets: 865-522-0832, www.knoxbijou.com, www.ticketmaster.com
Historic Tennessee Theatre: An Evening with Jason Mraz
Category: Music
Jason Mraz has quietly amassed a diverse fan base throughout all parts of the globe. Since getting his start in coffeehouses in San Diego, Mraz has brought his positive message and soulful, folk-pop sound to rapt audiences around the world through his vibrant recordings, humorous live performances, and philanthropic efforts. Along the way, he has earned numerous platinum certifications for his various releases, made pop history with his record-breaking classic single, "I'm Yours" and "I Won't Give Up," racked up 2 Grammy Awards, won the prestigious Songwriter Hall of Fame Hal David Award, and sold out amphitheaters and arenas across the globe, including sell-outs at such iconic venues as The Hollywood Bowl, Madison Square Garden, and London's O2 Arena.
A dedicated artist and gentleman farmer, Mraz is first and foremost a committed global citizen. His impassioned social activism and philanthropic efforts span from environmental advocacy to ardent support for human rights. His own Jason Mraz Foundation serves to shine for arts education and the advancement of equality. Through it all, Jason Mraz continually confirms and celebrates music's myriad forms and miraculous power, inspiring and delighting his countless fans around the world.
Tennessee Theatre, 604 S. Gay Street, Knoxville, TN 37902. For information/tickets: 865-684-1200, www.tennesseetheatre.com, www.ticketmaster.com
Mighty Mud: Raku Firing
Category: Classes & workshops, Festivals & special events, Fine Crafts and Kids & family
All ages and experience levels are welcome to participate in this event. This is a fun family event (kids love the Raku process) Or it could be a great "date night". Plus, you will be taking home a hand-crafted piece of art to decorate your home that you helped create! Bring your own beverage or snack for the wait time in the middle while your pieces are firing. Fee: $35
Mighty Mud, 127 Jennings Avenue, Knoxville, TN 37917. Hours: Tu-F 11-6, Sat 9-5. Open studio time on Thu 6-9. Information: 865-595-1900, www.mightymudclay.com
Knoxville Museum of Art: Alive After Five
Category: Music
Soulfinger
Alive After Five is a unique live music series that takes place in the smoke-free, casually elegant setting of the Ann and Steve Bailey Hall in the Knoxville Museum of Art. There is a live band on stage, seating at tables, two cash bars, food from area restaurants, free freshly popped popcorn, and free parking. Audience members can enjoy listening to music, dancing, and browsing the museum's art galleries. Admission is $15 for general and $10 for museum members and college students with ID. Ages 17 and under are admitted free.
Knoxville Museum of Art, 1050 World's Fair Park Dr, Knoxville, TN 37916. Hours: Tuesday-Saturday, 10AM-5PM, Sunday, 1-5PM. Information: 865-525-6101, www.knoxart.org
Knox Pride: Bourbon and Whiskey Tasting
Category: Culinary arts and Fundraisers
Come join Knox Pride in our First Bourbon and Whiskey Tasting. There will be an array of Bourbon and Whiskies to try along with food and prizes. Bourbon and Whiskey Companies so far:
Woodford Reserve
Old Forester
Jack Daniel's
Coopers Craft
Old Smokie
Bushmills
Online Tickets are $35.00, Tickets at door will be $45.00.
*Tasting is restricted to ages 21+ ONLY*
Located at Jackson Terminal - 213 w Jackson Ave, Knoxville TN
http://knoxpride.com/event-list/2018/1/19/bourbon-and-whiskey-tasting
Jubilee Community Arts: Roochie Toochie & the Ragtime Shepherd Kings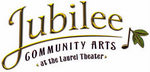 Category: Music
Obscure and unusual songs from early recordings
Roochie Toochie and the Ragtime Shepherd Kings are Timothy Findlin, Lindsay McCaw, Aaron Jonah Lewis, Matt Bell and Joy Patterson -- a group with diverse musical and performance skills who share a love of antiquated pop tunes, and recently took on the challenge of recording them in the only medium that does them justice. These old songs give a voice to a bygone era and reflect the attitudes of their time, and no matter how silly they seem they are historical documents of their time.
Tickets (discounts apply to advance purchase, JCA members, students & seniors) available through http://www.brownpapertickets.com/producer/1118485, 1-800-838-3006 ext 1, and at the door. At the Laurel Theater, 1538 Laurel Ave, Knoxville, TN 37916. For information: 865-522-5851, www.jubileearts.org.
Ijams Nature Center: Taste of Nature: Brews and Barred Owls
Category: Festivals & special events and Science & nature
*THIS EVENT IS FOR AGES 21 AND UP* Taste of Nature is a new series starting in February 2018. Each month we will pair a natural history chat with cocktails and refreshments. Join us as we relax, drink, and learn about the world around us. This month we will focus on beautiful Barred Owls. What better way to celebrate Barred Owls, than with locally crafted brews! We will have light refreshments, a visit from our resident Barred Owl, and then a short walk listening for courting owls. The fee for this program is $20 per person. EVERYONE MUST HAVE A TICKET.
To register online, visit our Eventbrite page. Members can enter the discount code TASTE for a $5 discount on program fees.
To register by phone, please call (865) 577-4717, ext. 110. Pre-payment is required for this event, and you may register online or over the phone. Payment is required within 48 hours or your spot will be released. https://www.eventbrite.com/e/ijams-taste-of-nature-brews-and-barred-owls-tickets-42092462689