Calendar of Events
Friday, March 23, 2018
McClung Museum: Pick Your Poison: Intoxicating Pleasures and Medical Prescriptions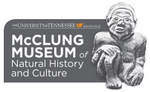 March 23, 2018 — August 19, 2018
Category: Exhibitions & visual art, Free event, History & heritage and Science & nature
Pick Your Poison examines how mind-altering drugs have been used throughout the history of America.
Featuring over forty medicines, advertisements, historic and popular culture documents and books, video footage, and paraphernalia, the exhibition explores why some drugs remain socially acceptable, while others are outlawed because of their toxic, and intoxicating, characteristics.
These classifications have shifted at different times in history because of social and historical factors, and will continue to change. The exhibition explores some of the factors that have shaped the changing definition of some of our most potent drugs––alcohol, tobacco, opium, cocaine, and marijuana––from medical miracle to social menace.
McClung Museum of Natural History and Culture, 1327 Circle Park Dr on the UT campus, Knoxville, TN 37996. Hours: Monday-Saturday, 9AM-5PM, Sunday, 1-5PM. Information: 865-974-2144, http://mcclungmuseum.utk.edu
School of Hard Knox
March 23, 2018 — March 25, 2018
Category: Classes & workshops, Dance and Music
Hard Knox is returning for its 6th year to provide a place to learn, dance, throw down, and have fun with dancers from across the Midwest and Southeast. In the heart of the Tennessee Valley, we bring the regions together for a weekend of vintage jazz dances - including Lindy Hop, solo jazz, Balboa, and more!
​
This year will feature:
Leveled track Lindy Hop classes
A separate, one day, beginner focused track
Elective classes in various swing dances, including Balboa, solo dancing, and more
2 nights of live music, 2 late nights of DJed dancing, and a farewell party on early Sunday evening
Competitions where dancers from the Southeast and Midwest can throw down together to live and DJed music
And more!
Dance passes that grant full access to every evening with live and DJ music are $75.
http://www.hardknoxlindyrox.com/
Knoxville Argentine Tango Society: Tango on Rocky Top
March 23, 2018 — March 25, 2018
Category: Classes & workshops and Dance
Natalia and Augustin from Buenos Aires, Argentina will be here March 23-25 for four workshops and two milongas (parties!) This is a great opportunity to learn or improve your tango. No previous experience is necessary! http://www.nataliayagustin.com/index.html
Friday, March 23
8:00pm-12:00am- Welcome milonga at Juan Luis and Sodeya's. Message this KATS page or the VolTango group for directions.
Saturday, March 24
1:30pm-2:45pm: Workshop 1: Building a creative dance
3:30pm-4:45pm: Workshop 2: How playful can you dance a milonga
8:00pm-12:00am: Milonga at Broadway Performing Arts Center (706 N Broadway, Knoxville, TN 37917). DJ Angel Montero from Atlanta
Sunday, March 25
1:30pm-2:45pm: Workshop 3: Finding afro roots in tango
3:30pm-4:45pm: Workshop 4: Smooth, rhythmic and curvy moves
Workshops on Saturday and Sunday will be at the Great Room of the International House at the University of Tennessee (1623 Melrose Avenue, Knoxville, TN 37996)
Appalachian Ballet Company: All About the Animals
March 23, 2018 — March 24, 2018
Category: Dance and Kids & family
Beginning with excerpts from the ballet, Swan Lake, composed by Pyotr Ilyich Tchaikovsky, followed by a comedy entitled At The Zoo. Carnival of the Animals composed in 1886 by Camille Saint-Saëns will be presented with new choreography by Director, Amy Morton Vaughn. Saint-Saëns regarded this work as a piece of fun! Act one will conclude with The Incredible Petes - a short dance work about funny zoo animals. After a 20 minute intermission, the show will conclude with Peter and the Wolf, a "symphonic fairy tale for children," a musical composition written by Sergei Prokofiev in 1936. The narrator tells a children's story, while the orchestra illustrates it and the Appalachian Ballet Company dances. (The production will run approximately one and a half hours and highly recommended for children and families).
A compilation of several ballet comedies and classics on Saturday March 24th at 2 pm at the Clayton Center for the Arts. Tickets will be available at www.claytonartscenter.com by calling the Clayton Center for the Arts at 865-981-8590. Student tickets are half price.
A public school matinee will also be presented on Friday March 23rd at ten am. For reservations and more information visit www.appalachianballet.com.
At Clayton Center for Arts, 502 E Lamar Alexander Pkwy, Maryville, TN 37804. For more information Appalachian Ballet Company: 865-982-8463.
Cancer Support Community & Dogwood Arts: Artitude
Category: Culinary arts, Exhibitions & visual art, Festivals & special events and Free event
Join us on Friday, March 23rd for the annual Artitude auction and celebration at Cherokee Mills. Buy your tickets here! http://www.cancersupportet.org/artitude/
What is Artitude? It's a festive silent auction where we celebrate courage and survivorship. The evening features live music, delicious hors d'oeuvres by Simon Hall, beer by Fanatic Brewing Co., and a silent auction featuring one-of-a-kind artworks for the home and garden created by local and regional artists.
Proceeds from the evening's celebration benefit all those impacted by cancer in our East Tennessee community through Cancer Support Community's programs of support, healing and hope.
Contact Kate Creason at (865) 637-4561 with questions.
Monroe Area Council for the Arts: Chelle Rose
Category: Music
Although this Appalachian wildflower didn't get her first guitar until she was 25, music was always a deep part of her life. "My daddy was a piano player and so was his daddy," she relates. Sherri King, her biological father's first cousin, had some minor country hits in the '70s, but had the distinction of writing, singing and playing on her own recordings — which made her a rare triple threat in Nashville's good ole boys club. She was also a member of the legendary group Barefoot Jerry, a band of player's players, and was a featured vocalist with Charlie McCoy's band.
Rose relocated to Nashville in 1996 where she began seeing her inspirations in person. "As soon as I arrived, I began 'going to school' to hear Lucinda Williams, Steve Earle, Buddy Miller, Malcolm Holcombe, R.B. Morris, David Olney and Marshall Chapman."
Rose's next step was making her debut recording. "What's in the tracks is some hard core blood, sweat and tears from myself and many talented musicians who were generous with their contributions to the arrangements and to the soul of this album," Rose declares. "I tried to quit music, but it just wouldn't quit me. I realized I need it like I need food, water, sleep and love. It's not about chasing fame or any kind of fortune. It's about a strong connection with who I am. I share my music because it creates a beautiful exchange of energy in my life. It most certainly is medicine for my own soul. If it has the same effect on others, then I'm blessed."
Tickets: Adults/$20; Students/$10; Hiwassee College students FREE with ID
Monroe Area Council for the Arts: 423-442-3210, www.monroearts.com
Mighty Mud: Wine and Wheel Friday Night
Category: Classes & workshops and Fine Crafts
What a better way to spend your Friday night than drinking wine and hand throwing your own ceramic wine cup and rocks glass! Join Ellie Kotsianas for a messy night out with your friends or a fun date. We provide a bottle of red and white wine for you all to enjoy. We also encourage you to bring any other beverage that you like, along with any food or snack. All materials will be provided. During the class you will get a hands on experience in throwing your cups and choosing your glaze colors. $45
Mighty Mud, 127 Jennings Avenue, Knoxville, TN 37917. Hours: Tu-F 11-6, Sat 9-5. Open studio time on Thu 6-9. Information: 865-595-1900, www.mightymudclay.com
Michael Gamble and his Rhythm Serenaders - 6 Piece Small Combo
Category: Music
The Rhythm Serenaders is classic small-group swing at its finest. The six piece combo is a hard-swinging dedication to the style and arrangements of the 1930′s and 40′s, paying homage to the small groups of Count Basie, Duke Ellington, Benny Goodman, Artie Shaw, Lionel Hampton, Roy Eldridge, Illinois Jacquet, and other artists that mastered the small group sound from the dawn of the Swing Era 'til it's sunset.Michael Gamble and his Rhythm Serenaders pursue one mission in any setting: to share the joy and infectious energy of mid-20th century American Jazz!
One night tickets for locals are $20 ($35 for two) in advance - available for purchase in February.
Most of the details can be found on our website at: www.hardknoxlindyrox.com/music.html
Held at the Flynn Square Dance Center, 828 Tulip Ave, Knoxville, TN 37921.
The Muse Knoxville: 4th Friday Free Family Night
Category: Free event, Kids & family and Science & nature
Join The Muse Knoxville for some FREE Family Fun thanks to Allergy and Asthma Affiliates! The exhibit floor will be open after hours free to the public! They will also show multiple planetarium shows at no extra cost and have special informational activities about allergies and asthma.
Note: No more than 3 children per adult may be admitted. This is a new program and due to capacity constraints at the museum, admission will be on a first-come, first-served basis.
Guests will be admitted on a first-come, first-served basis. There is no pre-registration for admission. The Muse reserves the right to refuse entry to anyone that poses a threat to the well-being of Museum guests or property.
The Muse Knoxville, 516 N. Beaman Street, Knoxville, TN 37914. Information: 865-594-1494, www.themuseknoxville.org
Art Guild at Fairfield Glade: Chili Supper Fundraiser
Category: Culinary arts and Fundraisers
Please join us at the Multipurpose Building for a Chili Supper Fundraiser. The menu is "all you can eat" meat or vegetarian chili with salad, dessert, coffee or tea, and a souvenir cup. Purchase tickets in advance for $15 each at the Art Guild's Plateau Creative Arts Center, or send your check with a self-addressed stamped envelope to: AG Tickets, 451 Lakeview Drive, Fairfield Glade, TN 38558. For those who wait to purchase tickets at the door on the evening of the event, the price will be $18.
Bring your friends and neighbors to enjoy a chili supper together as you help support the Art Guild, which is celebrating its 40th year in Fairfield Glade. Be sure to combine your chili supper experience in the Multi-Purpose room with a walk across the parking lot to view the Gallery Exhibit and Studio at the Art Guild's Plateau Creative Arts Center.
451 Lakeview Drive, Fairfield Glade, TN 38558. Hours: M-Sa 9-4. Information: 931-707-7249, www.artguildfairfieldglade.net
Knox Heritage: Film Screening about Frederick Law Olmsted
March 23, 2018
6:30-7:30 PM
Category: Film and Free event
Frederick Law Olmsted was among the first to regard landscape architecture as a profession and a fine art – in fact, with Calvert Vaux he virtually created that profession. Olmsted was also, far and away, the most eminent and successful person ever to practice it in this country. He was co-designer of Central Park, head of the first Yosemite commission, leader of the campaign to protect Niagara Falls, designer of the U.S. Capitol Grounds, site planner for the Great White City of the 1893 World's Columbian Exposition, planner of Boston's "Emerald Necklace" of green space, and created park systems in many other cities.
Olmsted's park and parkway system in Buffalo, N.Y. is the oldest integrated system in America and is listed on the National Register of Historic Places. To Olmsted, a park was both a work of art and a necessity for urban life. Olmsted's efforts to preserve nature created an "environmental ethic" decades before the environmental movement became a force in American politics.
With gorgeous cinematography, creative animation, and compelling commentary, Frederick Law Olmsted: Designing America presents the biography of a man whose parks and preservation are an essential part of American life.
Free and open to the public. Please RSVP to – hcook@knoxheritage.org
Knox Heritage, at Historic Westwood, 3425 Kingston Pike, Knoxville, TN 37919. Information: 865-523-8008, www.knoxheritage.org
Heather Hartman: Interior at Tennessee Wesleyan
March 22, 2018 — July 31, 2018
Category: Exhibitions & visual art and Free event
GALLERY HOURS Monday - Friday, 9:00 AM - 6:00 PM in THE MURIEL S. MAYFIELD GALLERY IN REECE HALL TN Wesleyan Campus, 216 North Jackson Street
Heather Hartman is not a native Tennesseean, but when her family moved to Tennessee, she was deeply impacted by the atmosphere, weather, and constantly changing skies in her new home. Hartman lives and works in Knoxville, Tennessee where she is a member of the Vacuum Shop Studios Artist Collaborative. Hartman is an Adjunct Instructor of Art at Carson-Newman University and Walters State Community College.Her work has been featured in various solo and group shows throughout the country, as well as several publications.