Calendar of Events
Saturday, March 10, 2018
Arrowmont School of Arts and Crafts: Artist-in-Residence Exhibit: Alternative Bodies
March 10, 2018 — May 5, 2018
Category: Exhibitions & visual art and Free event
Please join us for the reception on Saturday, April 7th in the Blain Gallery for light refreshments.
Arrowmont School of Arts and Crafts announces Alternative Bodies, a group exhibition showcasing new work by the 2017-2018 Arrowmont Artists-in-Residence: Xia Zhang, Paige Ward, Elyse-Krista Mische, Emily Culver, and Max Adrian. In vulnerable ways, these artists touch on a variety of topics related to the body such as queerness, sexuality, faith, race, and death. These artists are playful and inventive with their processes in order to start conversations that may otherwise be difficult to digest.
Works such as those by Zhang, Culver, and Adrian focus on matters of flesh and bone: what it means to touch bodies, to express ourselves through our bodies and the objects we interact with, to be celebrated, stigmatized, or separated because of our bodies. Tactility is a key element for these works which span a breadth of materials like faux-fur, orange peels, and rubber. Works by Mische and Ward, on the other hand, consider spiritual existences in pursuit of greater understanding of our mortality and what lies in wait beyond the body. Objects like concrete pillows and monumental papier-mâché vessels reference the body through its absence. Metaphors for faith and self-preservation speak to multiple possibilities of seeking and finding comfort.
Collectively, all five artists encourage the viewer to contemplate other perspectives and expressions of humanness at a time when the world feels more divided than unified. Alternative Bodies aspires to a level of empathy and compassion for the hopes, hardships, and successes we all have within our physical forms.
The Artists-in-Residence Program is an 11-month program which provides early career, self-directed artists time, space and support to experiment and develop a new body of work in a creative community environment. Each year, five artists of different media are selected for the eleven-month program, which begins mid-June and continues through late May of the following year. Participants receive exhibition opportunities, teaching experience, professional development and a private studio.
In the Sandra J. Blain Gallery, Arrowmont School of Arts and Crafts, 556 Parkway, Gatlinburg, TN 37738. Information: 865-436-5860, www.arrowmont.org
Oak Ridge Art Center: Metamorphosis III: Recycle to Art
March 10, 2018 — April 28, 2018
Category: Exhibitions & visual art, Fine Crafts and Free event
The exhibition will open on March 10 from 7 to 9 pm with a gallery talk at 6:30
Featuring local artists whose work is composed of reused or re-imagined materials, ephemera, or found objects.
Oak Ridge Art Center, 201 Badger Avenue, Oak Ridge, TN 37830. Hours: Tu-F 9-5, Sa-M 1-4. Information: 865-482-1441, www.oakridgeartcenter.org
Central Filling Station: Grand Opening Extravaganza!
March 10, 2018 — March 11, 2018
Category: Culinary arts, Festivals & special events, Kids & family and Music
Central Filling Station, 900 N. Central Street, Knoxville, Tennessee 37917
Join us as we celebrate the "official" grand opening of Knoxville's first full-service food truck park. Eat, Drink, Shop, Explore, and Enjoy our neighborhood! Schedule below (subject to change because major weather events possible always!):
Saturday 3/10 -
11AM - 3PM: Lumen (sun) prints with The Big Camera #kidapproved
TBD: Elkmont Exchange brews on tap
5PM: Performance by Sandsation Dance and Yoga
6PM - 8PM: LIVE MUSIC by The New Johns Creek Grass
Sunday 3/11 -
11AM - 3PM: Brunch & Browse #3 featuring Beer Cocktails from our friends Libacious Cocktail Catering
11AM - 3PM: Open House & Photo Booth @ The Hive
11:30AM: Bend & Brunch: Central Filling Station Grand Opening @ Glowing Body Yoga & Healing Arts (followed by an Open House)
3PM - 5PM: LIVE MUSIC by Jubal
+ more! Food truck schedule available at knoxfoodpark.com
https://www.facebook.com/events/197945667623085/
Knoxville Symphony Orchestra: Music of Disney: Tale As Old As Time

Part of the Knoxville Symphony Orchestra's 2017-2018 Pops Season.
Disney's big screen magic comes alive with the KSO, guest singers and film clips from Frozen, Beauty and the Beast, The Lion King, The Little Mermaid and more.
At the Civic Auditorium, 500 Howard Baker Jr Blvd, Knoxville, TN 37915. Tickets and information: 865-291-3310, www.knoxvillesymphony.com
Oak Ridge Civic Music Association: An Opera of Biblical Proportions
Category: Kids & family and Music
The talented young vocalists of the Sound Company Children's Choir of Oak Ridge will join forces with the Oak Ridge Symphony Orchestra to perform British composer Benjamin Britten's acclaimed "Noye's Fludde." This "opera of Biblical proportions" is based on the 15th-century Chester mystery play about the Old Testament story of Noah's Ark. The orchestra, conducted by Music Director Dan Allcott, will also play "Siegfried Idyll," German composer Richard Wagner's beautiful tribute to his wife and newborn son.
"Noye's Fludde" is a one-act opera intended primarily for amateur performers, particularly children. The opera received its American premiere in New York in March 1959. Since then it has been staged worldwide.
The Sound Company Children's Choir comprises about 100 children ranging from grades 1 through 12. The multi-age choir performs in Oak Ridge, Knoxville and other sites in East Tennessee.
Best known for his operas, Wagner (1813-83) composed the "Siegfried Idyll" as a birthday present to his second wife Cosima after the birth of their son Siegfried in 1869. It was first performed on Christmas morning in 1870 by a small ensemble on the stairs of the Wagners' villa in Switzerland.
The Oak Ridge Civic Music Association is a proud participant in the Penny4Arts program. All students 18 and under may attend any Oak Ridge Symphony Orchestra, Chorus or Chamber Music concert for free during the 2017-18 season. General admission is $25; a discounted young adult ticket (ages 19-29) sells for $10. At Oak Ridge High School Performing Arts Center. Tickets/information: 865-483-5569, www.orcma.org
Bijou Theatre: National Geographic Live! with Speaker Anand Varma
Category: Lectures and Science & nature
We're thrilled to announce our upcoming speaker series with National Geographic Live! The series will be supported by U.S. Cellular and consist of three unique guest speaker engagements - explorer and photographer Anand Varma on March 10, marine biologist and photographer Cristina Mittermeier on April 7, and astronaut Terry Virts on May 12!
The series kicks off March 10 with "Beauty and the Bizarre" featuring explorer and photographer Anand Varma. Varma is a science photographer who works to tell the story behind the science of everything from primate behavior and hummingbird biomechanics, to amphibian disease and forest ecology. Varma started photographing natural history subjects while studying integrative biology at UC Berkeley, and spent several years assisting other photographers before receiving a National Geographic Young Explorer grant to document the wetlands of Patagonia. He has since become a regular contributor to National Geographic as well as a National Geographic Emerging Explorer.
Bijou Theatre, 803 S. Gay Street, Knoxville, TN 37902. Information/tickets: 865-522-0832, www.knoxbijou.com, www.ticketmaster.com
Historic Ramsey House: Art of Hand Quilting Workshop
Category: Classes & workshops, Fine Crafts and History & heritage
Megan Gillespie and the "Art of Hand Quilting": Learn what is quickly becoming a lost art. The Appalachian area is known for its handmade quilts. They are admired for their beauty as well as their warmth and utility. Learn cutting, piecing and quilting and take home a one-of a-kind hot pad that you created. Class fee is $25 and includes all the supplies. Reservations can be made online at www.ramseyhouse.org or by calling 865-546-0745.
Historic Ramsey House, 2614 Thorngrove Pike, Knoxville, TN 37914.
McClung Museum: Family Fun Day: Sculpting Stories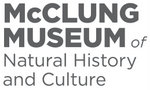 Category: Free event, History & heritage and Kids & family
Join us for free a free Family Fun Day featuring activities, crafts, tours, and more.
Join us for a three-dimensional experience! We are touring the galleries of the museum to highlight sculptures in our collection. The program will examine the different artistic techniques behind these works through crafts and activities.
All materials will be provided. The program is free and open to the public. Reservations are not necessary.
McClung Museum of Natural History and Culture, 1327 Circle Park Dr on the UT campus, Knoxville, TN 37996. Hours: M-Sa 9-5, Su 1-5. Information: 865-974-2144, http://mcclungmuseum.utk.edu
Jubilee Community Arts: Sheila Kay Adams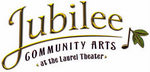 Category: Music
Traditional Ballads and Stories
One of the living recipients of the National Endowment for the Arts' prestigious National Heritage Award, Sheila Kay Adams comes over from Mars Hill, North Carolina. She learned many of her ballads from her great-aunt, Dellie Chandler Norton. Other influences include Cas Wallin, Inez Chandler, Vergie Wallin, Berzilla Wallin, Evelyn Ramsey and Dillard Chandler. Sheila is also an accomplished clawhammer banjo player and a fascinating storyteller. Sheila served as musical adviser and performed in the film Songcatcher and has produced two books and several CDs. The musical traditions of her family have been documented by the British scholar Cecil Sharp and in recordings such as the much admired compilation High Atmosphere.
Tickets (discounts apply to advance purchase, JCA members, students & seniors) available through http://www.brownpapertickets.com/producer/1118485, 1-800-838-3006 ext 1, and at the door. At the Laurel Theater, 1538 Laurel Ave, Knoxville, TN 37916. For information: 865-522-5851, www.jubileearts.org.
WDVX: Kidstuff Live with David Mayfield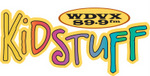 Category: Free event, Kids & family and Music
Join host Sean McCollough for Kidstuff Live, WDVX's free show for kids and the kid at heart. Grab your adult and come down to the Knoxville Visitor Center for Kidstuff Live, or listen on your radio and online.
WDVX, 301 S. Gay Street, Knoxville, TN 37902. Information: 865-544-1029, www.wdvx.com
Knoxville Irish Society: Second Saturday Gathering
Category: Festivals & special events and Free event
Rub elbows with fellow Irish folk at our regular social gathering, the KIS Second Saturday!

Join us for our regular eat-&-greet at 3131 Morris Ave. from 3:00 - 5:00 on the second Saturday of every month. We'll have traditional Irish tea, trad & sean-nós music, and good conversation & friendship. Bring a finger food to share. We're looking forward to seeing you again!
Mabry-Hazen House: Local Lore
March 10, 2018
10 AM - 12 PM
Category: Free event and History & heritage
Hosted by Trotta Montgomery Real Estate and Mabry-Hazen House
Local Lore is the history of the makers and mavens that shaped our fair city. The goal is not only to entertain but to inform and influence modern modes of development. Each session examines two decades of Knoxville development trends and events. This event is FREE and open to the public.
1791-1810
From survey to steamboats, early efforts in the development of Knoxville are the focus of this first segment of Local Lore. Come for a conversation about the unfolding of our rowdy frontier town.
Mabry-Hazen House, 1711 Dandridge Avenue, Knoxville, TN, 37915. Information: 865-522-8661, www.mabryhazen.com