Calendar of Events
Saturday, April 28, 2018
Oak Ridge Civic Music Association: Fantastique Finale!
Category: Music
Oak Ridge Civic Music Association's 73rd season comes to a fantastic finish on Saturday, April 28, 2018. The Oak Ridge Symphony Orchestra, led my Music Director Dan Allcott will perform Hector Berlioz's extraordinary "Symphonie Fantastique," a musical tale of unrequited love as allegedly experienced by the composer himself in a dream sequence.
The concert will be held at Oak Ridge High School Performing Arts Center, 7:30 PM, and also includes "River Rouge Transfiguration" by living American composer Missy Mazzoli, and two pieces from Berlioz's Tristia – Death of Ophelia and Religious Meditation – featuring the Oak Ridge Chorus led by Jaclyn Johnson.
"A musical concert is a little bit like a story. It has a beginning, which hopefully will engage us, a development of the plot – which for music might include a number of separate, maybe dissimilar works – and an ending, a finale. Especially in musical concerts, the finale is often what the whole concert builds toward, as in this, our final concert of the season. And, as you will hear, we end on a wonderful note," pens program-notes writer Mike Cates.
Composed when Berlioz was only 26 years old, and only six years after "Beethoven's Ninth Symphony" was written, "Symphonie Fantastique" is considered a landmark piece in symphonic repertoire not only for its use of colorful instrumentation, but also because it was the first symphony to intentionally tell a story.
Patrons are invited to mingle and enjoy refreshments following the season-ending concert. For more information, please email office@orcma.org or call (865) 483-5569.
Fantastique Finale is made possible with generous support from the University of Tennessee - Battelle and the Oak Ridge National Laboratory. Additional support for the Oak Ridge Civic Music Association is provided by the Tennessee Arts Commission and WUOT FM 91.9.
Tickets are available for purchase at www.ORCMA.org, by calling (865) 483-5569, or at the door. General Adult admission is $25. A discounted Young Adult ticket (ages 19-29) is available for $10. The Oak Ridge Civic Music Association is a proud participant in the Penny4Arts program. All students 18 and under may attend any Oak Ridge Symphony Orchestra, Chorus or Chamber Music Series concert for free during the 2017-2018 season.
At Oak Ridge High School Performing Arts Center. Tickets/information: 865-483-5569, www.orcma.org
Tennessee Theatre: The Temptations & The Four Tops
Category: Music
For more than fifty years, The Temptations have prospered, propelling popular music with a series of smash hits, and sold-out performances throughout the world.
"The crowds are bigger, the sales are sizzling," says one industry report. "The outpouring of affection for this super-group has never been greater".
The history of The Temptations is the history of contemporary American pop. An essential component of the original Motown machine, that amazing engine invented by Berry Gordy, The Temps began their musical life in Detroit in the early sixties. It wasn't until 1964 however, that the Smokey Robinson written-and-produced "The Way You Do the things You Do" turned the guys into stars.
An avalanche of hits followed, many of which..."My Girl," for instance...attained immortality. "It's Growing," "Since I Lost My Baby;," "Get Ready," "Ain't Too Proud to Beg," "Beauty Is only Skin Deep," "I Wish It Would Rain"...the hits kept coming.
The classic lineup was Otis Williams, Melvin Franklin, Paul Williams, Eddie Kendricks and David Ruffin. Beyond the fabulous singing, The temps became known for smooth stepping and flawless presentations. The Temptations Walk became a staple of American style. Flair, flash and class. Millions of fans saw their Temptations as cultural heroes.
Tennessee Theatre, 604 S. Gay Street, Knoxville, TN 37902. For information/tickets: 865-684-1200, www.tennesseetheatre.com, www.ticketmaster.com
Knoxville Earthfest 2018
April 28, 2018
11:00AM-5:00PM
Category: Festivals & special events and Science & nature
Join us at the 19th Annual EarthFest on Saturday, April 28th from 11 a.m. to 5 p.m. at the Knoxville Botanical Garden, 2743 Wimpole Ave, Knoxville, TN 37914.
EarthFest is an annual Earth Day celebration with several green objectives: provide family-friendly (pets included) environmental education, support our sustainable local marketplace, showcase responsible environmental leadership, and demonstrate low- to zero-waste principles.
Our environmental theme will be "Make Your Mark." We want people of all backgrounds, education, and skill levels to walk away having found their environmental niche. Knoxville was recently designated one of Etsy's first Maker Cities; this year will explore this theme by featuring local makers and environmental innovators.
Join us again this year for engaging keynote speakers & demonstrators, our youth area, music, food, and craft beer!
For more information please visit http://www.knox-earthfest.org/.
Historic Ramsey House: Spring Tea With Peggy Ramsey
Category: Culinary arts and History & heritage
It's time to celebrate spring with style, the style of a late 18th, early 19th century woman and her dress. Historic Ramsey House will honor women and how far they have come from the 18th century by hosting an educational program and afternoon tea. You will be entertained by the layers and purpose of the beautiful clothing that women like Peggy Ramsey would have worn to a tea she may have hosted in their lovely home. There will be tea party plates, small desserts, and of course tea. There will be a raffle and door prizes. Please reserve early as a limited number of tickets are available. Tickets are $30 for the Tea and program. Buy or sponsor a table of eight for $200 and save $40. Tickets are available on our website at www.ramseyhouse.org or by calling 865-546-0745. All proceeds go to the development of a Living History Program at Historic Ramsey House.
Historic Ramsey House, 2614 Thorngrove Pike, Knoxville, TN 37914. Information: 865-546-0745, www.ramseyhouse.org
Jubilee Community Arts: Jay Clark and Greg Horne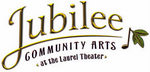 Category: Music
Local songwriting
With a style best described as a mixture of folk and bluegrass, Jay Clark's handcrafted lyrics run the gamut of hard living, hard drinking, civil disobedience, and old-time religion. Greg Horne has been a fixture on the Knoxville song writing and old time music scene for many years. Both have recently published CDs -- Jay's Of Mountains & Heartbreak and Greg's Working on Engines.
Jubilee Community Arts at the Laurel Theater, 1538 Laurel Ave, Knoxville, TN 37916. Tickets (discounts apply to advance purchase, JCA members, students & seniors) available through http://www.brownpapertickets.com/producer/1118485, 1-800-838-3006 ext 1, and at the door. For information: 865-522-5851, www.jubileearts.org
Clayton Center for the Arts: Maryville College Dance Ensemble
Category: Dance
Spring Recital
Clayton Center for the Arts: 502 East Lamar Alexander Parkway, Maryville, TN 37804. Information/tickets: 865-981-8590, www.ClaytonArtsCenter.com
The Big Camera and A1LabArts: Build your own Pinhole Camera!
April 28, 2018
11 AM - 3 PM
Category: Classes & workshops, Exhibitions & visual art and Festivals & special events
At A1LabArts, 23 Emory Pl, Knoxville, Tennessee 37917
A pinhole camera is a simple camera without a lens but with a tiny aperture, a pinhole – effectively a light-proof box with a small hole in one side. Light from a scene passes through the aperture and projects an inverted image on the opposite side of the box, which is known as the camera obscura effect. Join us and make your own pinhole camera and then develop your prints inside our giant camera obscura and mobile darkroom, the Big Camera!
This event is being held in advance of Worldwide Pinhole Photography Day, and your images can be uploaded to the gallery at: http://pinholeday.org/ if you wish. The fee for this class is $25 per person. You may pay at the door, but you MUST register in advance by emailing info@bigcamera.org
This event is open to supervised older children and 13+ without an adult present, please use your best discretion as to the ability to make it through a six hour workshop. We do get active near the end, but following instructions is important!
https://www.facebook.com/events/430163310750355/
Mabry-Hazen House: Taste of the Great War – WWI Centennial Dinner
Category: Culinary arts, Festivals & special events, Fundraisers and History & heritage
Mabry-Hazen House will host a period dinner to commemorate the American experience during World War I. April marks the centennial of American soldiers' first experience on the Western Front, while the US Food administration led a campaign on the home front to reduce consumption of meat, wheat, fats, and sugars in order to feed the soldiers and citizens in Europe. Slogans such as "Food will win the war" urged Americans to support the war effort and substitute recipes for favorite dishes appeared throughout the nation to help Americans integrate alternative ingredients into their meals. Meatless Mondays. Local is best. Eat less wheat. These all sound like food fads plucked from 2017's buzziest blog headlines but in fact share a tradition from the food habits pushed by the US Food Administration a century ago.
Partnering with HeartFire Culinary, Mabry-Hazen House will recreate the tastes and dishes from the Great War using historic cookbooks, period recipes, and locally-sourced ingredients. Diners will enjoy a 5-course meal showcasing a different aspect of the culinary experience in 1918, while between each course Patrick Hollis, executive director of Mabry-Hazen House, will discuss the food habits, culinary trends, and US food policy influencing each dish. First World War artifacts from the original family collection will be on display for guests to view as well. The dinner will occur in the Julia Meek Guest House, a 1924 Craftsman house, on the museum campus. Tickets are $100 per person. Wine will be provided, but guests are encouraged to BYOB. Seating is limited. All proceeds benefit Mabry-Hazen House. Tickets may be purchased in advance by visiting www.mabryhazen.com/greatwardinner or call 865-522-8661 for more information. Event takes place rain or shine.
Mabry-Hazen House, 1711 Dandridge Avenue, Knoxville, TN, 37915.
Divine Urban eXpressions Cultural Arts N Dance: Teen Talent Night
Category: Kids & family
Hosted by Divine Urban eXpressions Cultural Arts N Dance. Participants (ages 12 and up) will compete for cash prizes. This community showcase takes place on Saturday, April 28, at 6:00 PM and includes food and a DJ for the event. Text or call 865-293-7437 for information.
Fountain City Art Center: Yard Sale

April 28, 2018
10:00AM-3:30PM
Category: Festivals & special events, Free event and Fundraisers
Yard Sale to benefit the Fountain City Art Center, Saturday, April 28,
10:00 AM - 3:30 PM
Fountain City Art Center, 213 Hotel Avenue, Knoxville, TN 37918,
next to Fountain City Park.

Find some absolute treasures from our top artists and volunteers at the
Fountain City Art Center! Get everything imaginable from handmade books of high quality to the latest in hangable art to mixers and board games. The weather should be great, so come on down to Hotel Avenue across from Fountain City Methodist Church and next to Fountain City Park.
Fountain City Art Center, 213 Hotel Ave, Knoxville, TN 37918. Hours: Tu & Th 9-5, W & F 10-5, 2nd-4th Sa 10-1. Information: 865-357-2787, www.fountaincityartcenter.com
Fountain City Art Center: Fountain City Art Guild Spring Show and Sale

April 27, 2018 — May 31, 2018
Category: Exhibitions & visual art, Fine Crafts and Free event
Opening reception Friday, April 27, 2018, 6:30 PM - 8:00 PM - Free and open to the public.
Exhibit viewing hours: Hours: Tu-Th 9-5, F 10-1, 3rd-4th Sa 9-1. Fountain City Art Center, 213 Hotel Ave, Knoxville, TN 37918. Information: 865-357-2787, www.fountaincityartcenter.com
Oak Ridge Playhouse: A Funny Thing Happened on the Way to the Forum
April 27, 2018 — May 13, 2018
Category: Comedy, Music and Theatre
Showtimes
Fri Apr 27, 2018 | 8:00PM
Sat Apr 28, 2018 | 8:00PM
Thu May 3, 2018 | 8:00PM
Fri May 4, 2018 | 8:00PM
Sat May 5, 2018 | 8:00PM
Sun May 6, 2018 | 2:00PM
Fri May 11, 2018 | 8:00PM
Sat May 12, 2018 | 8:00PM
Sun May 13, 2018 | 2:00PM
Broadway's greatest musical farce is back! Stephen Sondheim's joyous romp through ancient Rome is light, fast-paced, witty, irreverent, and one of the funniest shows ever written. In exchange for his freedom, a crafty slave struggles to win the hand of a beautiful but slow-witted courtesan for his young master by devising a master plan that becomes a domino of twists and turns with cases of mistaken identity, slamming doors, love potions, and chases.--"Something for everyone, a comedy tonight!"
Oak Ridge Playhouse, 227 Broadway, Oak Ridge, TN 37830. Information and tickets: 865-482-9999, www.orplayhouse.com