Calendar of Events
Wednesday, April 25, 2018
Ijams Nature Center: Nature Preschool Open Houses
April 25, 2018 — April 30, 2018
6 PM
Category: Free event, Kids & family and Science & nature
Ijams Nature Center will host open houses for families interested in learning more about the new Nature Preschool at Ijams Wednesday, April 25, at 6 p.m. and Monday, April 30, at 6 p.m. at the Ijams Miller Education Building, 2915 Island Home Ave. Registration is open for the Nature Preschool, which will focus on child-led, age-appropriate, experiential learning for children ages 3-5. The fall semester starts August 20 and features four sessions:
- Monday/Wednesday 9 a.m.-noon
- Monday/Wednesday 1-4 p.m.
- Tuesday/Thursday 9 a.m.-noon
- Tuesday/Thursday 1-4 p.m.
The Nature Preschool at Ijams will blend traditional education standards with the opportunity to learn about and explore the natural world. Children will spend the majority of their time outdoors, where they will learn through play, discovery and inquiry. "Ijams' Nature Preschool will align with Waldorf Education principles, which focus on developing the whole child," Education Director Jennifer Roder said. "Activities will focus on sensory experiences with live animals, natural objects, artifacts and art materials."
Ijams Nature Center also is offering eight consecutive weeks of Nature Preschool Day Camp in morning and afternoon sessions starting June 4. The morning session runs from 9 a.m. to noon; the afternoon session runs from 1-4 p.m. To register for Nature Preschool Day Camp, call 865-577-4717, ext. 114. For more information about the Nature Preschool at Ijams Nature Center and the upcoming open houses, visit ijams.org/naturepreschool.
Knoxville Symphony Orchestra: Q Series

Category: Culinary arts and Music
The Knoxville Symphony Orchestra presents THE Q SERIES at the SQUARE ROOM for classical music Wednesdays! Featuring performances by nine talented KSO musicians in two ensembles: the Principal Quartet and Woodwind Quintet. Single tickets are $18 in advance/$20 at the door.
The Square Room at Café 4, 4 Market Square, Knoxville, TN 37902. Tickets and information: 865-291-3310, www.knoxvillesymphony.com
Knox County Public Library: Books Sandwiched In with Dr. Nick Geidner
Category: Free event, Lectures and Literature & readings
Dr. Nick Geidner, The University of Tennessee – discussing Whiplash: by How to Survive Our Faster Future by Joi Ito
In the East Tennessee History Center auditorium, 601 S. Gay Street. Books Sandwiched In is sponsored by the Friends of Knox County Public Library. Reading the book is optional. Attendees may bring lunch. Drinks are available to purchase.
Knox County Public Library: 500 West Church Avenue, Knoxville, TN 37902. Information: 865-215-8750, www.knoxlib.org
The Public Cinema: Zama
Category: Film
The Public Cinema presents Zama, Directed by Lucrecia Martel,
Wednesday, April 25 · Regal Riviera, 510 South Gay Street Knoxville, TN · 7:00 p.m.
Martel is currently the subject of a retrospective at the Film Society of Lincoln Center. This will be a rare opportunity to experience her work on a big screen.
Don Diego de Zama (Daniel Gimenez Cacho) is a man out of time. Trapped in Argentina, the land of his birth, and serving at the whims of a foreign crown, he embodies the role of colonizer as a middle-aged, corporate functionary--bored, horny, witless, and incompetent. He waits and waits for a promised transfer to reunite with his wife and child, and then waits some more. When he finally does take action, volunteering to join an expedition to find and kill the notorious bandit Vicuna Porto, this adventure too is folly that ends only in further humiliation.
The Public Cinema: info@publiccinema.org, http://www.publiccinema.org/
Knoxville Museum of Art: Artists on Location, A Plein Air Painting Event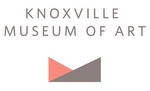 April 23, 2018 — April 28, 2018
Category: Exhibitions & visual art, Festivals & special events and Free event
The Guild of the Knoxville Museum of Art presents Artists On Location exhibition and art sale on Saturday, April 28 from 5:30 to 9 p.m. This event will provide both new and seasoned collectors the chance to acquire original paintings of some of Knoxville's best-known sites.
Throughout the week of April 23–27, local and regional artists will capture on canvas the many varied scenes in and around Knoxville. From urban street to pastoral garden settings, the public is invited to watch artists in action as they paint "en plein air" at locations around town.
Artists will exhibit and sell their works at the exhibition and art sale on Saturday, April 28 at 5:30pm. The annual event is free and open to the public, and includes light refreshments and a cash bar. A portion of the proceeds of the sale will benefit the Knoxville Museum of Art.
Painting in open air or "plein air" became popular in the mid- 19th century when artists of the French Impressionist movement sought to paint light and its changing ephemeral qualities in the atmosphere. The practice of painting on location increased with the development of transportable paint tubes and box easels.
Jason Saunders is the Artists on Location 2018 featured artist. He began his formal studies at David Lipscomb University in Nashville, Tennessee, where he obtained a strong foundation of painting under the watchful eye of his teacher Dawn E. Whitelaw. Currently, Saunders lives and paints primarily in middle Tennessee. His paintings are described as honest, peaceful, and emotional.
Knoxville Museum of Art, 1050 World's Fair Park Dr, Knoxville, TN 37916. Information: 865-525-6101, www.knoxart.org
Bike Walk Knoxville: Kids Love Bikes
April 22, 2018 — April 29, 2018
Category: Free event
Have any gently used bikes taking up space? Think that bike might look better spiffed up and earned by a deserving kid? We do too! Bring it down to the Bearden Beer Market any time between April 22-29 and get a draft beer for a penny to support the Kids Loves Bikes program, DreamBikes and the kids of the Vestal Boys and Girls Club.
Flying Anvil Theatre: Carrying a Torch
April 20, 2018 — May 13, 2018
Flying Anvil Anvil Theatre takes a twisted comedic look at love, bad breakups and revenge in Carrying a Torch. The show features a quartet of female singers performing jazz and blues standards, Broadway show tunes and even a little rock and roll, all arranged by acclaimed local musician, Musical Director Wendel Werner.
Writer/Director Jayne Morgan says the cabaret-style musical is a special reunion for her and Werner. "A couple of decades ago, we did a version of this show with a cabaret act. I've always wanted to work with him again and we're finally making it happen with this updated version. It's a fun show, particularly for anyone who has ever suffered through a bad breakup…and lived to laugh about it." Morgan says. "In the second act, audiences get a chance to share their own stories. Which could get interesting." Werner is a well-known jazz musician who recently directed an all-female version of Jesus Christ Superstar. Morgan is Artistic Director of Flying Anvil Theatre, which opened a new theatre space in Rocky Hill in 2017.
Carrying a Torch showcases familiar and new faces to local audiences. Dana Wham (The Great American Trailer Park Musical) and Jessica Magers-Rankin (The Big F.A.T. Holiday Cabaret) appeared in previous musicals for the theatre. Making their F.A.T. debuts are Broadway veteran Laura Beth Wells, who is also Associate Producer of the show, and recent UT Theatre graduate Lauren Winder. Terry Pfeiffer stage manages.
"We've had some fabulous voices on our stage," Morgan says. "But this cast tops them all. The harmonies Wendel has created are just thrilling. Jaw-droppingly good. If you love harmony, you really shouldn't miss this."
Carrying a Torch has two preview performances Wednesday, April 18 (Pay What You Can night), and Thursday, April 19, and opens on Friday, April 20, with an after-party with cast and crew. The show runs for four weeks only – through May 13. Wednesday through Saturdays at 7:30 and Sunday matinees at 2:00 pm. Tickets are available online at flyinganviltheatre.com, or reservations can be made by calling 865-357-1309.
Flying Anvil Theatre, 1300 Rocky Hill Road, Knoxville.
Clarence Brown Theatre: Urinetown, the Musical
April 18, 2018 — May 6, 2018
Music and Lyrics by Mark Hollman; Book and Lyrics by Greg Kotis
"For anarchic, first-rate comic relief, get thee to Urinetown." Time Out New York
A water shortage caused by a 20-year drought has led to a government-enforced ban on private toilets. Citizens must use public amenities, regulated by a single malevolent company that profits by charging admission. Deciding he has had enough, a hero plans a revolution!
Winner of three Tony Awards, three Outer Critics Circle Awards, two Lucille Lortel Awards and two Obie Awards, this hilarious musical is a satire of capitalism, populism, bureaucracy, corporate mismanagement, politics, greed, and the musical theatre!
Clarence Brown Theatre, 1714 Andy Holt Ave on the UT campus, Knoxville, TN 37996. For information: 865-974-5161, www.clarencebrowntheatre.com. For tickets: 865-974-5161, 865-656-4444, www.knoxvilletickets.com
Ijams Nature Center: Exhibition by Alan and Diana Lyle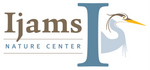 April 16, 2018 — April 28, 2018
Category: Festivals & special events, Free event and Science & nature
Stop by to see April's colorful photography exhibit by Alan and Diana Lyle in the Ijams' Hallway Gallery! Their majestic shots of wildlife and rustic architecture capture the smallest of details. http://www.adlphotography.com/ADLPHOTOGRAPHY/About_Us.html
More events at http://ijams.org/events/. Ijams Nature Center, 2915 Island Home Ave, Knoxville, TN 37920. Hours: Grounds and trails open during daylight hours. Call for Visitor Center hours. Information: 865-577-4717, www.ijams.org
Pellissippi State Community College: Media Technologies Design Exhibit
April 16, 2018 — April 27, 2018
Category: Exhibitions & visual art and Free event
This exhibit is a display of Media Technologies student design projects completed during the 2017-2018 academic year from the Communication Graphics and Design for Web and Print concentrations. The exhibit will showcase an extensive range and variety of visual communication solutions.
Hardin Valley Campus of Pellissippi State: 10915 Hardin Valley Road, Knoxville, TN 37932. Bagwell Center Gallery hours: M-F 10-6:30. Information: 865-694-6405, www.pstcc.edu/arts
East TN Farmers Association: Farmers Markets
April 10, 2018 — November 24, 2018
Category: Culinary arts, Free event and Science & nature
Tuesdays 3-6 PM: Ebenezer Road Farmers Market, 1001 Ebenezer Road, Knoxville
Wednesdays 3-6 PM: Oak Ridge Farmers Market, Jackson Square
Fridays 3-6 PM: Lakeshore Park Farmers Market, 5908 Lyons View Drive, Knoxville
Saturdays 8 AM-Noon: Oak Ridge Farmers Market, Jackson Square
We bring the farm to you! Since 1976, the East TN Farmers Association (FARM) has offered fresh, local food and farm-based crafts. We have three convenient farmers market locations. All three locations offer sustainably produced grass-fed meat, hand-picked produce, farm fresh eggs, artisan bread and cheese, local honey, flowers and farm-based crafts. We inspect our vendors to make sure they are 100 percent local, all the time. The market is open mid-April through late November. Join us this season for high-quality food and crafts, in a convenient location!
http://www.easttnfarmmarkets.org/index.asp
TVUUC Gallery: Journeys: Marcia Goldenstein and Todd Johnson
April 8, 2018 — June 6, 2018
Category: Exhibitions & visual art and Free event
Free and open to the public - Reception Friday, April 13, 6:00 to 7:30 pm. Artists' talks at 6:30 pm.

Marcia Goldenstein approaches landscape painting through composites of different times and places, constructed in such a way as to produce new, believable and striking situations. The aerial view of the land is paired with a spectacular evening sky that dominates with its dramatic forms and hues. Giving substance and structure to color-infused air and atmosphere is in contrast to the dwarfed panorama below the horizon. Where they meet becomes the heart of the work. Goldenstein received her BFA and MFA degrees in Painting and Drawing from the University of Nebraska. She has been a visiting artist at the National Academy of Fine Arts, Bratislava, Slovakia; Sichuan University, Chengdu; Beihang University, Beijing; University of Texas, San Antonio; Arizona State University; University of Indianapolis; Tudor Hall, UK; College of the Ozarks; Knoxville Museum of Art; F.I.T, NY, Arrowmont School of Arts and Crafts; and many other schools and museums. She has an international exhibition record and is represented in numerous public and private collections in the US, Europe and China. She is currently Professor Emerita of Painting and Drawing at the University of Tennessee School of Art. marciagoldenstein.com

Todd Johnson finds art to be a res cogitans, "a thinking thing." As an art teacher, he shares the images and ideas of highly regarded artists with his students. In his own studio, this daily experience informs his own art. Indeed, his interest in acrylic painting in miniature on paint chips is in reflecting upon the nature of art itself. He's more broadly interested in the entirety of ideas surrounding the making, understanding and consuming of art. Johnson studied at Luther College and Eastern Michigan University. His work has been shown throughout the United States, including solo shows at The Clay Studio, in Philadelphia and Pewabic Pottery in Detroit; and traveling exhibitions originating from the San Diego Museum of Art and Baltimore Clayworks. He has received several grants including the Fulbright Memorial Fund Scholarship for travel in Japan, a Lincoln Center Education grant for Teaching Artist Training, and two National Endowment for the Arts awards for study at Anderson Ranch Arts Center and the School of the Art Institute of Chicago. toddjohnsonart.com
Tennessee Valley Unitarian Universalist Church, 2931 Kingston Pike, Knoxville, TN 37919. Gallery hours: M-Th 10-5, Su 10-1. Information: 865-523-4176, www.tvuuc.org