Calendar of Events
Sunday, April 8, 2018
TVUUC Gallery: Journeys: Marcia Goldenstein and Todd Johnson
April 8, 2018 — June 6, 2018
Category: Exhibitions & visual art and Free event
Free and open to the public - Reception Friday, April 13, 6:00 to 7:30 pm. Artists' talks at 6:30 pm.

Marcia Goldenstein approaches landscape painting through composites of different times and places, constructed in such a way as to produce new, believable and striking situations. The aerial view of the land is paired with a spectacular evening sky that dominates with its dramatic forms and hues. Giving substance and structure to color-infused air and atmosphere is in contrast to the dwarfed panorama below the horizon. Where they meet becomes the heart of the work. Goldenstein received her BFA and MFA degrees in Painting and Drawing from the University of Nebraska. She has been a visiting artist at the National Academy of Fine Arts, Bratislava, Slovakia; Sichuan University, Chengdu; Beihang University, Beijing; University of Texas, San Antonio; Arizona State University; University of Indianapolis; Tudor Hall, UK; College of the Ozarks; Knoxville Museum of Art; F.I.T, NY, Arrowmont School of Arts and Crafts; and many other schools and museums. She has an international exhibition record and is represented in numerous public and private collections in the US, Europe and China. She is currently Professor Emerita of Painting and Drawing at the University of Tennessee School of Art. marciagoldenstein.com

Todd Johnson finds art to be a res cogitans, "a thinking thing." As an art teacher, he shares the images and ideas of highly regarded artists with his students. In his own studio, this daily experience informs his own art. Indeed, his interest in acrylic painting in miniature on paint chips is in reflecting upon the nature of art itself. He's more broadly interested in the entirety of ideas surrounding the making, understanding and consuming of art. Johnson studied at Luther College and Eastern Michigan University. His work has been shown throughout the United States, including solo shows at The Clay Studio, in Philadelphia and Pewabic Pottery in Detroit; and traveling exhibitions originating from the San Diego Museum of Art and Baltimore Clayworks. He has received several grants including the Fulbright Memorial Fund Scholarship for travel in Japan, a Lincoln Center Education grant for Teaching Artist Training, and two National Endowment for the Arts awards for study at Anderson Ranch Arts Center and the School of the Art Institute of Chicago. toddjohnsonart.com
Tennessee Valley Unitarian Universalist Church, 2931 Kingston Pike, Knoxville, TN 37919. Gallery hours: M-Th 10-5, Su 10-1. Information: 865-523-4176, www.tvuuc.org
Knoxville Museum of Art: Second Sunday Docent Tours & Art Activities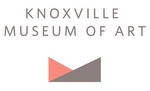 Category: Exhibitions & visual art, Free event and Lectures
Each Second Sunday of the month at 2pm, docents offer free guided tours of Higher Ground, Currents, and traveling exhibitions to the public. In order to reach a broader audience the KMA offers Spanish speaking tours once a month at 3pm. From 1-4pm there will also be art activities for all ages!
Knoxville Museum of Art, 1050 World's Fair Park Dr, Knoxville, TN 37916. Hours: Tuesday-Saturday, 10AM-5PM, Sunday, 1-5PM. Information: 865-525-6101, www.knoxart.org
The Central Collective: UTILITY with Melissa Everett
April 6, 2018 — May 15, 2018
Category: Exhibitions & visual art, Fine Crafts and Free event
OPENING FIRST FRIDAY, APRIL 6, 6:00 PM-9:00PM
My journey as an artist began with the comfort and connection associated with quilt making. I taught myself to quilt in 2012 upon the arrival of my first son. It was one of those huge transitions in life when you don't really know what is about to happen next but you hold on and go for it. Much to my surprise, this "little hobby" I was embarking on would lead to huge personal growth, branching out and meeting some of the most inspirational people here in Knoxville.
Domestic life was a difficult adjustment for me, and through quilting I was able to find beauty and calm in the day to day hustle of child rearing. The historically woman-dominated craft of quilting was becoming a way of life for me, as it has for so many before me. For many years, women have been making these objects of utility to provide warmth and security to their loved ones, pouring their prayers and hardships into each one and weaving broken pieces back together. The quilt's utility is so appealing and practical, yet what goes into making the surface design of each quilt is so much more than useful--and this method of beautifying the home environment has a deep and rich history into which I step with each quilt I design..
Modern quilt making has evolved into a movement of personal expression which has spurred me to keep exploring, asking questions and searching for more. My work is evolving, centering me and satisfying my need to be stimulated visually through color, composition and concept. I've been influenced greatly by cut paper collage, abstract expressionism, print making and a love for what I call organic geometry. There is a deep satisfaction in the calculated imperfections that come from creating by hand and being a work in progress, because these processes resonate with my experience. I discover under-appreciated beauty in life's imperfections. This show is about how much more there is to life than UTILITY.
This show is dedicated to the women who have taught me and encouraged me to explore. https://www.melissaneverett.com
The Central Collective, 923 N. Central Street, Knoxville, TN 37917. Information: 865-236-1590, info@thecentralcollective.com, www.thecentralcollective.com
Knoxville By Design
April 6, 2018 — April 14, 2018
Category: Festivals & special events and Lectures
Friday, April 06, 5:30pm-8:30pm - FIRST FRIDAY ART SALON
The Fixture Co. Building, 304 W. Jackson Ave.
In partnership with IIDA Join us for the First Friday pop-up gallery celebrating the vast range of original works of art created by architects and related professionals in East Tennessee. Don't miss out on this one-night only event. Light snacks and drinks will be provided.
Saturday, April 07 10am – 4PM - MODERNISM HOME TOUR
Check-in opens 9:00am and will close at 12:30pm at Mid Mod Collective; $25 per person, children 15 and under are free.
Sponsored by Mid Mod Collective In Partnership with the Knoxville Symphony League
Join us for the 2018 Modernism Home Tour. You won't want to miss this rare opportunity to peak inside eight of Knoxville's modern gems including an award-winning minimalist glass house on the bluff overlooking Sequoyah Hills and a recently-renovated 1903 downtown residence. This year's tour includes the four luxury residences decorated by local designers in the brand new TENNESSEAN Personal Luxury Hotel and Residences which are a part of the Symphony Designer ShowHouse 2018.
Monday, April 9 6PM - UT LECTURE: JUHANI PALLASMA
@ Cox Auditorium / Alumni Memorial Building - free
Hosted by The University of Tennessee College of Architecture & Design
Juhani Pallassmaa is a Finnish architect, educator and critic. Awards for his architecture include the Arnold W. Brunner Prize from the American Academy of Arts and Letters for his contributions to architecture as an art, the Fritz Schumacher Prize, and the Finnish State Architecture Award. In 1991, he was Finland's representative at the Venice Biennale. The scope of his creative work extends from the scale of the hand to the city, from interiors, furniture, and sculpture, to urban districts. He is also an accomplished graphic designer and curator, whose exhibits have traveled the world. Over the course of his career he has written extensively, becoming one of the most respected voices in the world of architecture. His influence includes serving, from 2009-14, as a jury member for the Pritzker Prize. He is the author of numerous essays and books, including the Eyes of the Skin, his classic polemic on the essential role that the body and senses play in architecture. First published in 1996, it continues have a major impact on architectural thought in the 21st century.
Tuesday, April 10 6:30PM-7:30PM - THE SYMPOSIUM
@ Scruffy City Hall
SIX PROJECTS AND THEIR REASONS FOR BEING (told with images in seven minutes each) - This year the Design Symposium explores the style, influences and decisions that gave shape to six architectural projects in Knoxville (or thereabouts):
Jennifer Akerman on Beardsley Community Farm
Mark Heinz on the Daylight Building
Dawn Michelle Foster on Suttree Landing Park
Avigail Sachs on Norris Dam
Doug McCarty on the UT Art and Architecture Building
Kelly Headden on the UT Natalie L. Haslam School of Music
Thursday, April 12 5:30PM-7:30PM - DESIGN SLAM
@ The Square Room In Partnership with the East Tennessee Community Design Center
Design SLAM! Knoxville is a live fast-paced architectural competition of design prowess and presentation. DSKv5 will pit teams from Knoxville's architecture firms against one another to solve a Knoxville design challenge. Teams will be given 1.5 hours to come up with and present their solution to the audience and a panel of guest judges for both juried and a people's choice favorites. Come, grab a beer, and root for your favorite team.
Saturday, April 14 2pm-4pm - KNOX BRICKS & BLOCKS
@ UT Conference Center In Partnership with Beyond a Brick
Welcome to the 1982 World's Fair Tower Design Competition! We invite students and families to join us for a fun LEGO build competition. Teams will be challenged to brainstorm, design, and collaborate to construct a tower that reimagines Knoxville's landmark tower. Teams composed of students and local Architects will compete head-to-head for the grand prize and various "best of" prizes. This Lego build event is for ages 4th grade through 12th grades. $5 Entry Fee per builder.

Saturday, April 14 5:30pm - DESIGN AWARDS GALA
@ Knoxville Botanical Garden and Arboretum
A red carpet event in celebration of design excellence, individual achievements, and fellowship. All are welcome. Stick around for the after party featuring ELENOWEN.
Information/tickets: https://www.knoxbydesign.org/
Tennessee Theatre: Motown The Musical
April 6, 2018 — April 8, 2018
Category: Dance, Music and Theatre
Part of the 10th Anniversary Season of Broadway at the Tennessee Theatre
It began as one man's story... became everyone's music... and is now Broadway's musical. MOTOWN THE MUSICAL is the true American dream story of Motown founder Berry Gordy's journey from featherweight boxer to the heavyweight music mogul who launched the careers of Diana Ross, Michael Jackson, Smokey Robinson and many more. Motown shattered barriers, shaped our lives and made us all move to the same beat. Featuring classic songs such as "My Girl" and "Ain't No Mountain High Enough," experience the story behind the music in the record-breaking smash hit. "More than a Broadway show. A celebration of music that transformed America!" – CBS Sunday Morning.
Tennessee Theatre, 604 S. Gay Street, Knoxville, TN 37902. For information/tickets: 865-684-1200, www.tennesseetheatre.com, www.ticketmaster.com
Rhythm N' Blooms Music Festival
April 6, 2018 — April 8, 2018
Category: Festivals & special events, Kids & family and Music
Set against the historic backdrop of Knoxville's Old City, this three-day festival spotlights performances from the most exciting emerging acts in American roots music – encompassing blues, country, jazz, rock, indie, and everything in between.
Dr. Dog and Paul Thorn's Mission Temple Fireworks Revival are slated as headliners for the festival.
Other acts will feature The McCrary Sisters, The Mowgli's, The Lonely Biscuits, Lilly Hiatt, The War & Treaty, The Accidentals, Becca Mancari, Sarah Shook and the Disarmers, Glass Magnet, The Brother Brothers, Sarah Potenza, Midnight Merry-Go Round: One Hit Wonders Edition hosted by Hudson K, David Francisco, The Young Fables, Early James & the Latest, Brother Sundance, Beth Snapp, Daniel Donato, and Anthony Da Costa.
Pass required. http://www.rhythmnbloomsfest.com/
South-Doyle High School Choral Department: Annie
April 6, 2018 — April 8, 2018
Category: Kids & family, Music and Theatre
The South-Doyle High School Choral Department will be presenting "Annie" at the high school auditorium April 6-8. Auditorium is located at 2020 Tipton Station Road, Knoxville, TN 37920.
Performance Dates:
Friday, April 6 @ 7:00 pm (Doors open @ 6:30)
Saturday, April 7 @ 2:30 pm (Doors open @ 2:00)
Saturday, April 7 @ 7:00 pm (Doors open @ 6:30)
Sunday, April 8 @ 2:30 pm (Doors open @ 2:00)
Ticket Prices:
Adult - $12.00
Student - $7.00
Child (5 and Under) - Free
Tickets will be available at the door or can be purchased online: https://osp.osmsinc.com/KnoxTN/BVModules/CategoryTemplates/Detailed%20List%20with%20Properties/Category.aspx?categoryid=DC065
If purchasing tickets online for "Annie" at South-Doyle, patrons should print their confirmation email as their tickets.
Symphony Designer ShowHouse now open at The Tennessean Hotel
April 5, 2018 — April 29, 2018
Category: Festivals & special events
The KSL Designer ShowHouse is now open! The TENNESSEAN Personal Luxury Hotel and Residences is located in downtown Knoxville at 531 Henley St. Tour three luxury residences furnished and decorated by local designers as well as the model unit. Ticket includes complimentary parking in the adjacent Holiday Inn Garage and access to the Symphony ShowHouse Gift Shop. Tickets available at the door. (Day Pass: $20, Season Pass: $30)
April 5 - 29
Thursdays & Fridays: 11 a.m. - 7 p.m.
Saturdays 10 a.m. - 4 p.m.
Sundays 1 - 5 p.m.
2018 ShowHouse Designers
Bennett Galleries & Interior Design
Bill Cox Furniture – Designers Jeffrey Hanson and Cheryl Turner
Ethan Allen Design Center Design Team
Gail Gamble Reed
Law's Interiors & Design
Scott Bishop – Westwood Antiques and Design Market
Click here for a list of special events happening throughout the run of the KSL ShowHousehttp://www.knoxvillesymphonyleague.org/new-events/show-house/
The Art of Recycling Exhibition
April 5, 2018 — April 22, 2018
Category: Exhibitions & visual art and Free event
Sculptures created by nine University of Tennessee art students that incorporate materials provided by steel recycler Gerdau will be on display April 5-22 at the Knoxville Convention Center on its Clinch Concourse. "The Art of Recycling" sculpture exhibition celebrates April's National Recycling Month and is a partnership among Gerdau, Dogwood Arts and the University of Tennessee Sculpture Program. The artworks will be unveiled in a public ceremony Thursday, April 5, at 10 a.m.
In January, Gerdau's Knoxville steel mill opened its scrapyard to the students, along with John Powers, UT associate professor of sculpture and time-based art. The students selected 3,540 pounds of discarded metal and steel, provided free of charge by Gerdau, and gained inspiration for new works of art. "Every day, Gerdau creates new steel from discarded scrap metal, preparing it for use in our cities' infrastructures and keeping it from landfills," said Johnny Miller, vice president and general manager of Gerdau's steel mill in Knoxville. "This art project provides an excellent opportunity to support these student sculptors, celebrate National Recycling Month and educate the public about how 'green' steel manufacturing really is."
This marks the fourth year the partnership has culminated in a public art exhibition, and the Knoxville Convention Center remains an enthusiastic supporter of the project. Gerdau has partnered with Dogwood Arts for the past eight years and appreciates the opportunity to provide the students with both raw materials and artistic inspiration. Participating UT students include Reid Arowood, Mary Badillo, Amanda Beasley, Thomas Colabella, Zachary Edwards, Shannon Frisco, Troy Houk, Michaela Leib and Dylan Tan.
Questions: 865-544-0088 ext. 109 or http://www.moxleycarmichael.com
Art Market Gallery: Silent Auction
April 3, 2018 — April 29, 2018
Category: Exhibitions & visual art, Fine Crafts and Free event
To celebrate spring and the coming Dogwood Arts festival, the Art Market Gallery will hold a silent auction of artwork by its members throughout the month of APril. Bidders can make a "buy it now" bid at tremendously reduced prices or make regular bids on paintings, jewelry, pottery, fiber art and more.
Art Market Gallery, 422 S. Gay St, Knoxville, TN 37902. Hours: Tu-Th & Sa 11-6, Fri 11-9, Su 1-5. Information: 865-525-5265, www.artmarketgallery.net
Art Market Gallery: Featuring Carol Pritcher and Lynda Best
April 3, 2018 — April 20, 2018
Category: Exhibitions & visual art, Fine Crafts and Free event
Woven designs by Carol Pritcher and paintings by Lynda Best will be featured at The Art Market Gallery.
Art Market Gallery, 422 S. Gay St, Knoxville, TN 37902. Hours: Tu-Th & Sa 11-6, Fri 11-9, Su 1-5. Information: 865-525-5265, www.artmarketgallery.net
The Tomato Head: Xerography by Artist R.L. Gibson
April 2, 2018 — May 6, 2018
Category: Exhibitions & visual art
"Foot Traffic", featuring new xerography work by Artist R.L. Gibson, opens at The Tomato Head in Knoxville on April 2 and runs through May 6th. The Tomato Head is located at 12 Market Square, Knoxville, TN.
"For the past few months, I have been working on a "Traffic" series which consists of delicate xerography transfers on pigment-stained wood, including transfers of maps, surveys, blueprints and schematics of civil engineering projects that span a wide range of built environments (e.g. streets, bridges, parks & plazas). The pigment stains are chosen to connect the transfers to their literal locations while the quiet over-painting echoes the universal details of those environments."
"Foot Traffic" is an extension of the Traffic series that concentrates on physical footsteps as opposed to driving patterns that underlie the patterns of common human behavior. Think of it as"Cha, Cha, Cha" instead of "Honk, Honk". To see more work by R.L. Gibson, visit http://RLGibson.com/