Calendar of Events
Friday, April 20, 2018
Sergeant York: The Play
April 20, 2018 — May 28, 2018
Category: Free event, History & heritage and Theatre
April 20 will mark the opening night of another world premiere by national playwright Lisa Soland. This time she also sits in the director's chair, directing local actor Greg Helton in her new one-person play, SERGEANT YORK: THE PLAY.

Sergeant York: The Play depicts the life and times of Pall Mall, Tennessee resident, Alvin C. York, also known as Sergeant York, the most decorated Army soldier of WWI. York received the Medal of Honor for killing 28 German soldiers and singlehandedly capturing 132 others in the battle of the Argonne forest, France. Gary Cooper won an Academy Award for best actor portraying York in the beloved 1941 film, Sergeant York. Ms. Soland's live stage version also dramatizes what York accomplished in his community following the war. He built roads into Pall Mall and constructed the Alvin C. York Institute, which forever changed the lives of the people of The Valley of the Three Forks of the Wolf.

Ms. Soland presently teaches playwriting at Maryville College where her drama The Sniper's Nest premiered, as well as her hit comedy Waiting, both also directed by the playwright. She moved to Eastern Tennessee nine years ago from Hollywood, where she had directed and produced over 80 shows, 55 of which were original. Ms. Soland received a Tennessee Arts Commission Grant for her work on SERGEANT YORK: THE PLAY and has received full support from York's descendants making themselves available for interviews.
SERGEANT YORK: THE PLAY opens in the HUB student center, on the campus of West Park church, 8833 Middlebrook Pike, April 20 and April 21 at 7:30 pm. The play will then run Thursday through Saturday nights at 7:30 pm, as well as Saturday afternoons at 2 pm, with an additional performance on Memorial Day, May 28, 2018, at 7:30 pm.
Tickets are free. Secure your seat online at: http://www.westparkbaptist.org/sergeantyork/
Flying Anvil Theatre: Carrying a Torch
April 20, 2018 — May 13, 2018
Flying Anvil Anvil Theatre takes a twisted comedic look at love, bad breakups and revenge in Carrying a Torch. The show features a quartet of female singers performing jazz and blues standards, Broadway show tunes and even a little rock and roll, all arranged by acclaimed local musician, Musical Director Wendel Werner.
Writer/Director Jayne Morgan says the cabaret-style musical is a special reunion for her and Werner. "A couple of decades ago, we did a version of this show with a cabaret act. I've always wanted to work with him again and we're finally making it happen with this updated version. It's a fun show, particularly for anyone who has ever suffered through a bad breakup…and lived to laugh about it." Morgan says. "In the second act, audiences get a chance to share their own stories. Which could get interesting." Werner is a well-known jazz musician who recently directed an all-female version of Jesus Christ Superstar. Morgan is Artistic Director of Flying Anvil Theatre, which opened a new theatre space in Rocky Hill in 2017.
Carrying a Torch showcases familiar and new faces to local audiences. Dana Wham (The Great American Trailer Park Musical) and Jessica Magers-Rankin (The Big F.A.T. Holiday Cabaret) appeared in previous musicals for the theatre. Making their F.A.T. debuts are Broadway veteran Laura Beth Wells, who is also Associate Producer of the show, and recent UT Theatre graduate Lauren Winder. Terry Pfeiffer stage manages.
"We've had some fabulous voices on our stage," Morgan says. "But this cast tops them all. The harmonies Wendel has created are just thrilling. Jaw-droppingly good. If you love harmony, you really shouldn't miss this."
Carrying a Torch has two preview performances Wednesday, April 18 (Pay What You Can night), and Thursday, April 19, and opens on Friday, April 20, with an after-party with cast and crew. The show runs for four weeks only – through May 13. Wednesday through Saturdays at 7:30 and Sunday matinees at 2:00 pm. Tickets are available online at flyinganviltheatre.com, or reservations can be made by calling 865-357-1309.
Flying Anvil Theatre, 1300 Rocky Hill Road, Knoxville.
Theatre Knoxville Downtown: Sherlock's Last Case
April 20, 2018 — May 6, 2018
Category: Theatre
Part of the 2017-18 "Best of Theatre Knoxville Downtown" Season!
By Charles Marowitz. Picking up where the famous stories ended, the play centers on a death threat against Sherlock Holmes by the supposed son of his late nemesis, Professor Moriarty. Oddly enough, however, Holmes is warned of the plot by Moriarty's daughter, to whom Holmes (who turns out to be quite a ladies' man) is strongly attracted. The plot then twists and turns until Holmes finds himself imprisoned in a dank cellar, trapped not by young Moriarty but, to his shocked surprise, by the good Dr. Watson—who, it turns out, has long been bitterly resentful of his second-class status as Holmes' lackey. After Holmes' demise Watson comes into his own, or seems to, until a number of impostors turn up claiming to be the real Sherlock Holmes. In sorting all this out the play mixes humor and suspense in equal amounts, leading to a stunning final twist that will surely catch audiences by complete and breath-stopping surprise.
"Sherlock's Last Case is certainly a wonder … throwing social consciousness to the wind and simply entertaining an audience with a delightful theatrical sleight-of-hand."
—LA Daily News
Theatre Knoxville Downtown, 319 North Gay Street, Knoxville, TN 37917. Information & tickets: 865-544-1999, www.theatreknoxville.com
University of Tennessee Arboretum Society's 51st Annual Spring Plant Sale
April 20, 2018 — April 21, 2018
Category: Festivals & special events, Fundraisers and Science & nature
The University of Tennessee Arboretum Society's 51st Annual Spring Plant Sale will gather the best of four local nurseries in one location.
The public sale will be held on Saturday, April 21 from 9 a.m. to 2 p.m. at the UT Arboretum at 901 S. Illinois Ave. (Hwy. 62) in Oak Ridge. The "Members Only" sale will be on Friday evening, April 20th from 5:00 p.m. to 7:00 p.m. Memberships may be purchased at that time for this "early bird" shopping opportunity. By joining UTAS on Friday night, people can enjoy the membership benefit of having the first pick of our beautiful selection of plants, some of which sell out that evening." Checks, cash and credit cards will be accepted.
Beaver Creek and Riverdale Nurseries from Knoxville, Sunlight Gardens from Andersonville and East Fork Nursery from Sevierville will be offering a large and varied selection of shrubs, trees, wildflowers, perennials, annuals and edibles. Two plant propagators from the Chattanooga area will have unusual and a few rare plants at the sale. Additionally, an assortment of donated plants from Society members will be offered.
Brad Greenwood Designs will be returning with botanically themed copper garden ornaments and steel features for the home and yard. Dano's Hot Dogs from Lenoir City will be offering an expanded sandwich menu along with his famous lemonade.
Retired U.T. horticulture professor Dr. Will Witte, the "Answer Man", will be on site to answer your plant questions.
The University of Tennessee Arboretum Society (UTAS) has existed for 53 years as a non-profit organization dedicated to furthering the objectives and programs of the University of Tennessee's 250-acre Arboretum in Oak Ridge. Proceeds from this sale and other Society fund-raising events go toward the operating expenses and the endowment fund for the UT Arboretum. To learn more about the UT Arboretum and the UTAS, go to: http://utarboretum.tennessee.edu/
Bijou Theatre: The Wood Brothers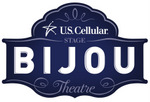 Category: Music
Friday, April 20, 2018, at 8:00PM, The Wood Brothers with Nicki Blum come to the Bijou Theatre.
In a career chock-full of highlights, The Wood Brothers hold a special place in their hearts for their performances at Levon Helm's legendary Midnight Ramble.
The trio ' guitarist Oliver Wood, bassist Chris Wood, and drummer Jano Rix ' developed a cherished friendship with the late icon that made it all the more emotional when The Wood Brothers returned to the barn in 2016 for their first Ramble since Helm's passing. Captured pristinely on their new album, Live at the Barn, the band's sold-out performance that night spanned their career and showcased the kind of singularly eclectic and electrifying performance style that's earned them devoted legions of fans around the world.
Live at the Barn follows 2015's critically acclaimed Paradise. Hailed by Rolling Stone for songwriting "that hits both the heart and head" and praised by American Songwriter for its "spry, soulful folk-rock," the album debuted at No. 1 on the Billboard Heatseekers Chart and launched The Wood Brothers into the most successful year of their career, with performances everywhere from Bonnaroo to Red Rocks to Carnegie Hall.
California native Nicki Bluhm is a singer, songwriter and performer. She has released two solo albums, Toby's Song (2008) and Driftwood (2012), and two albums with her band the Gramblers, the self-titled Nicki Bluhm & the Gramblers (2013) and Loved Wild Lost (2015). Most recently Nicki released "Remember Love Wins," which received a nod from Rolling Stone saying: "'Remember Love Wins', like Pete Seeger singing 'We Shall Overcome,' hits not just on the struggle ahead, but our ability to eventually come out on the right side of history." The future holds new songs, a new album and new shows. With no set release date yet, you can look forward to catching an early glimpse of new material with Nicki and an acoustic guitar in venues across the country in early 2018.
Bijou Theatre, 803 S. Gay Street, Knoxville, TN 37902. Information/tickets: 865-522-0832, www.knoxbijou.com, www.ticketmaster.com
Monroe Area Council for the Arts: Jeff Allen
Category: Comedy
Jeff Allen has been performing in theaters, on television and radio, and as a keynote for corporate functions and fundraisers around the world. Jeff combines clean, hilarious humor with inspiration like no other comedian working today. He performs sidesplitting standup and, when requested, riveting testimony. As such, he is a favorite at outreach events where church members can freely invite their unchurched friends, knowing that they'll be sharing world‐class entertainment. He has been seen on every cable comedy show in the U.S. including Comedy Central's Premium Blend and VH1's Standup Spotlight. His one‐hour special, Happy Wife, Happy Life aired on the Odyssey Channel and Family Net. He's been featured on the Grand Ole Opry, the U.S. Comedy Arts Festival in Aspen and the Montreal Just for Laughs International Comedy Festival ‐ the most prestigious comedy venues in the world. He also headlined his own national comedy tour, Jeff Allen & Friends: Funny People of Faith.
Jeff's comedy drives home the humor in everyday family life and the joy derived from a healthy marriage.
It's the kiss of death to build up a comedian, because there is always the chance that it will make your expectations higher than he is able to deliver. That's not really a possibility here. Without fail, Jeff Allen knocks it out of the park every time ‐ and not one nasty word. ‐ Gary Chapman
Tickets: Adults/$20; Students/$10; Hiwassee College students FREE with ID
Monroe Area Council for the Arts: 423-442-3210, www.monroearts.com
Knoxville Museum of Art: Alive After Five
Category: Music
The BlairXperience
Alive After Five is a unique live music series that takes place in the smoke-free, casually elegant setting of the Ann and Steve Bailey Hall in the Knoxville Museum of Art. There is a live band on stage, seating at tables, two cash bars, food from area restaurants, free freshly popped popcorn, and free parking. Audience members can enjoy listening to music, dancing, and browsing the museum's art galleries. Admission is $15 for general and $10 for museum members and college students with ID. Ages 17 and under are admitted free.
Knoxville Museum of Art, 1050 World's Fair Park Dr, Knoxville, TN 37916. Hours: Tuesday-Saturday, 10AM-5PM, Sunday, 1-5PM. Information: 865-525-6101, www.knoxart.org
Historic Tennessee Theatre: The Black Jacket Symphony
Category: Music
The Black Jacket Symphony returns to the Tennessee Theatre to perform Guns N Roses' "Appetite For Destruction" album in it's entirety!
The Black Jacket Symphony offers a unique concert experience by recreating classic albums in a live performance setting with a first class lighting and video production. A selected album is performed in its entirety by a group of handpicked musicians specifically selected for each album. With no sonic detail being overlooked, the musicians do whatever it takes to musically reproduce the album. Following the album and a brief intermission, the Black Jacket Symphony returns to the stage to perform a collection of greatest hits by the evening's artist.
For more info on The Black Jacket Symphony or to view videos of past performances, visit blackjacketsymphony.com or facebook.com/blackjacketsymphony.
Tennessee Theatre, 604 S. Gay Street, Knoxville, TN 37902. For information/tickets: 865-684-1200, www.tennesseetheatre.com, www.ticketmaster.com
Jubilee Community Arts: T'Monde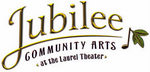 Category: Music
Cajun dance music from Louisiana.
Three remarkably accomplished young musicians come together in T'Monde. With a combined 10 Grammy nominations between members Drew Simon, Megan Brown, and Kelli Jones, T'Monde brings influences ranging from early country music to ancient French and Creole ballads to present day Cajun music. With their latest album, Yesterday's Gone, the band showcases their influences and musicanship which makes their sound so special.
Dancing is welcome and encouraged!

Jubilee Community Arts at the Laurel Theater, 1538 Laurel Ave, Knoxville, TN 37916. Tickets (discounts apply to advance purchase, JCA members, students & seniors) available through http://www.brownpapertickets.com/producer/1118485, 1-800-838-3006 ext 1, and at the door. For information: 865-522-5851, www.jubileearts.org
Spring Jazz at the Bistro by T. Michael Branner
Category: Free event and Music
"Birds of a Feather Swing Together" - Come celebrate the birth of Spring at the Historic "Bistro at the Bijou Restaurant", located in the fourth oldest building in Knoxville, adjacent the Bijou Theatre. Enjoy an evening of exciting Jazz music. The Bistro at the Bijou is known throughout the South for its culinary creations and live music.
Please come out to Knoxville's "hot spot" for Jazz as Independent recording artist/flautist T. Michael Branner, joined by Clint Mullican, Aaron Mastin and Jeffrey Bell performing live! Don't miss this free event! No cover charge. Limited bar seating is also available. Info: 865-544-0537
Ewing Gallery: 2018 Capstone Exhibition
Category: Exhibitions & visual art and Free event
Friday, April 20th, 2018
Reception: 4-7PM, Ewing Gallery of Art and Architecture
JOIN US! The Capstone course is a requirement for all BFA Studio Art majors. Students take Capstone in the final semester of their BFA degree. During Capstone students engage in a self-initiated research project to demonstrate that a graduating senior has learned and can practice the skills and concepts of a chosen concentration (2D, 3D, 4D). The Capstone also demonstrates the student's ability to intellectualize and articulate issues and ideas about contemporary art. Successful completion of the Capstone course is a requirement of graduation.
The Ewing Gallery with the School of Art is pleased to present the work of these students.
Gabrielle Buuck
Michael Seagraves
Laney Haskell
Mary-Margaret Lucas
Kristin Wasik
Emily Griffin
Shannon Tester
Tyler Wadsworth
Madison Mayers
Jonathan Lee
Ewing Gallery, 1715 Volunteer Blvd on the UT campus, Knoxville, TN 37996. Information: 865-974-3200, www.ewing-gallery.utk.edu