Calendar of Events
Wednesday, April 18, 2018
Clarence Brown Theatre: Urinetown, the Musical
April 18, 2018 — May 6, 2018
Music and Lyrics by Mark Hollman; Book and Lyrics by Greg Kotis
"For anarchic, first-rate comic relief, get thee to Urinetown." Time Out New York
A water shortage caused by a 20-year drought has led to a government-enforced ban on private toilets. Citizens must use public amenities, regulated by a single malevolent company that profits by charging admission. Deciding he has had enough, a hero plans a revolution!
Winner of three Tony Awards, three Outer Critics Circle Awards, two Lucille Lortel Awards and two Obie Awards, this hilarious musical is a satire of capitalism, populism, bureaucracy, corporate mismanagement, politics, greed, and the musical theatre!
Clarence Brown Theatre, 1714 Andy Holt Ave on the UT campus, Knoxville, TN 37996. For information: 865-974-5161, www.clarencebrowntheatre.com. For tickets: 865-974-5161, 865-656-4444, www.knoxvilletickets.com
Clayton Center for the Arts: Southern Circuit Tour of Independent Filmmakers
Category: Film
The Clayton Center for the Arts is one of 8 venues in the Southeast to screen 6 films as part of the Southern Circuit Tour of Independent Filmmakers. One film will be shown per month in the Lambert Recital Hall. Screenings will be free for High School and College students with a student ID, and admission for the general public $5. All films will be shown at 7pm followed by a Q&A with the filmmaker.
"Through the Southern Circuit, we are reshaping the relationship between films, filmmakers, and audiences," said Teresa Hollingsworth, senior program director with South Arts. "Our Screening Partners are developing thriving audiences who support independent films, and filmmakers have the opportunity to interact with audiences in each community at receptions, Q&As, and workshops. The Southern Circuit is about creating a deeper, more conversational approach to film. Instead of catching a documentary in your living room, audiences get to meet the filmmaker and discuss the creative process." In total, there will be 21 Screening Partners, 18 filmmakers and a total of 124 screenings spanning nine states.
Films to be screened at the Clayton Center are:
• April 18, 2018: 78/52 with filmmaker Alexandre O. Philippe
Clayton Center for the Arts: 502 East Lamar Alexander Parkway, Maryville, TN 37804. Information/tickets: 865-981-8590, www.ClaytonArtsCenter.com
Bijou Theatre: M Ward
Category: Music
M Ward returns with a stunning new album, More Rain, released on Merge Records. Ward has released a string of acclaimed solo albums over the past several years, along with five LPs with Zooey Deschanel as She & Him and a 2009 collaborative album with My Morning Jacket's Jim James and Bright Eyes' Conor Oberst and Mike Mogis under the moniker Monsters of Folk. In addition to his celebrated work as a musician, Ward is an accomplished producer, handling those duties for such luminaries as Mavis Staples, Jenny Lewis, and Carlos Forster as well as his own musical projects.
M. Ward knows how to live with rain. Having spent the last decade-and-a-half based in the perennially damp Portland, Oregon, the singer-songwriter and producer has learned how to shine through the soggy gloom by simply embracing its inevitability. For Ward, there is inspiration in a dark sky and harmony in foreboding winds. And with his new album More Rain, he has made a true gotta-stay-indoors, rainy-season record that looks upwards through the weather while reflecting on his past.
At Bijou Theatre, 803 S. Gay Street, Knoxville, TN 37902. Information/tickets: 865-522-0832, www.knoxbijou.com, www.ticketmaster.com
Smoky Mountain Blues Society: Walter Trout with Few Miles on
April 18, 2018
7:00-9:45PM
Category: Music
April 18, 7:00-9:45PM, the Smoky Mountain Blues Society is thrilled to bring National Recording star Walter Trout to the intimate setting of Barley's in Maryville, 128 W Broadway Ave, Maryville, TN 37801! This show will undoubtedly be a SELL-OUT with only 150 tickets available, so you'll want to get yours early.
smokymountainblues.org/wp/smbs-shows/walter-trout-barleys-maryville/
Knoxville Civic Coliseum: Kelsea Ballerini
Category: Music
Kelsea Ballerini: Miss Me More Tour
Thursday, April 18, 2019 at 7:00 PM in the Knoxville Civic Coliseum.
After completely selling out 'The Unapologetically Tour', including an international stop in Australia, Black River Entertainment's Kelsea Ballerini is dominating arenas with her headlining 'Miss Me More Tour' with Brett Young in 2019.
"The message of 'Miss Me More' means so much to me and that's why I'm so excited to announce this tour," shares Ballerini. "It's about being bold and unapologetically standing up for yourself. I can't wait to sing it with everyone next April!" Ballerini is slated to perform the Knoxville Civic Coliseum on April 18, 2019.
Joining her is hit-maker Brett Young, the ACM's New Male Vocalist of the Year. Young has racked up four consecutive #1 PLATINUM hits from his self-titled breakout album, setting him apart as the first debut Country artist since 2014 to claim a 3X Platiunum certification. Special guest Brandon Ratcliff rounds out the bill as the opener.
Knoxville Civic Auditorium and Coliseum, 500 Howard Baker Jr Blvd, Knoxville, TN 37915. Information: www.knoxvillecoliseum.com
Bearden Beer Market: Buckwild Bearden
April 17, 2018 — April 22, 2018
Category: Culinary arts, Festivals & special events and Fine Crafts
Come join us for the kickoff event for our week long festival, Buckwild Bearden, here at BBM!
https://www.facebook.com/pg/BeardenBeerMarket/events/
APR 17, 6:30 PM
Mac Madness: Mac and Cheese Cookoff!
APR 18, 6 PM
Art in The Garden - benefiting Yellow Key Art Center
APR 19, 7 PM
Laughs and Drafts: A Comedy Night at BBM!
APR 20, 6 PM
Battle of the Bands Sponsored by Highland Brewing
APR 22, 2 PM
Get Off Your Glass! Earth Day Glass Recycling
4524 Old Kingston Pike, Knoxville, Tennessee
Call (865) 851-8922
Ijams Nature Center: Exhibition by Alan and Diana Lyle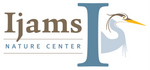 April 16, 2018 — April 28, 2018
Category: Festivals & special events, Free event and Science & nature
Stop by to see April's colorful photography exhibit by Alan and Diana Lyle in the Ijams' Hallway Gallery! Their majestic shots of wildlife and rustic architecture capture the smallest of details. http://www.adlphotography.com/ADLPHOTOGRAPHY/About_Us.html
More events at http://ijams.org/events/. Ijams Nature Center, 2915 Island Home Ave, Knoxville, TN 37920. Hours: Grounds and trails open during daylight hours. Call for Visitor Center hours. Information: 865-577-4717, www.ijams.org
Pellissippi State Community College: Media Technologies Design Exhibit
April 16, 2018 — April 27, 2018
Category: Exhibitions & visual art and Free event
This exhibit is a display of Media Technologies student design projects completed during the 2017-2018 academic year from the Communication Graphics and Design for Web and Print concentrations. The exhibit will showcase an extensive range and variety of visual communication solutions.
Hardin Valley Campus of Pellissippi State: 10915 Hardin Valley Road, Knoxville, TN 37932. Bagwell Center Gallery hours: M-F 10-6:30. Information: 865-694-6405, www.pstcc.edu/arts
Ewing Gallery: MFA Thesis Exhibitions
April 13, 2018 — April 19, 2018
Category: Exhibitions & visual art and Free event
MFA Thesis Exhibitions: Carey, LeFever, and Winters
Reception: Friday, April 13, 6-9PM
The third group of MFA Thesis Exhibitions will take place in the Ewing Gallery. In partial fulfillment of their graduation requirements, students pursuing the Master of Fine Arts (MFA) degree are required to mount a solo exhibition of work, and to defend their work during an oral examination in front of a faculty committee. Due to the number of graduate students enrolled in the UT School of Art, these exhibitions generally take the form of small groups of students presenting concurrent solo exhibitions in the gallery space.
MaryAnne Carey – Destruction's Security Unit
Amy LeFever – Point Counterpoint
Johanna Winters – The Middle Tell
Ewing Gallery, 1715 Volunteer Blvd on the UT campus, Knoxville, TN 37996. Information: 865-974-3200, www.ewing-gallery.utk.edu
Fountain City Art Center: Central High School National Arts Honor Society

April 11, 2018 — April 19, 2018
Category: Exhibitions & visual art, Fine Crafts and Free event
Reception: Thursday, April 19, 6:00 PM to 7:30 PM. Free and open to the public.
Exhibit viewing hours: Hours: Tu & Th 9-5, W & F 10-5, 2nd-4th Sa 10-1. Fountain City Art Center, 213 Hotel Ave, Knoxville, TN 37918. Information: 865-357-2787, www.fountaincityartcenter.com
East TN Farmers Association: Farmers Markets
April 10, 2018 — November 24, 2018
Category: Culinary arts, Free event and Science & nature
Tuesdays 3-6 PM: Ebenezer Road Farmers Market, 1001 Ebenezer Road, Knoxville
Wednesdays 3-6 PM: Oak Ridge Farmers Market, Jackson Square
Fridays 3-6 PM: Lakeshore Park Farmers Market, 5908 Lyons View Drive, Knoxville
Saturdays 8 AM-Noon: Oak Ridge Farmers Market, Jackson Square
We bring the farm to you! Since 1976, the East TN Farmers Association (FARM) has offered fresh, local food and farm-based crafts. We have three convenient farmers market locations. All three locations offer sustainably produced grass-fed meat, hand-picked produce, farm fresh eggs, artisan bread and cheese, local honey, flowers and farm-based crafts. We inspect our vendors to make sure they are 100 percent local, all the time. The market is open mid-April through late November. Join us this season for high-quality food and crafts, in a convenient location!
http://www.easttnfarmmarkets.org/index.asp
TVUUC Gallery: Journeys: Marcia Goldenstein and Todd Johnson
April 8, 2018 — June 6, 2018
Category: Exhibitions & visual art and Free event
Free and open to the public - Reception Friday, April 13, 6:00 to 7:30 pm. Artists' talks at 6:30 pm.

Marcia Goldenstein approaches landscape painting through composites of different times and places, constructed in such a way as to produce new, believable and striking situations. The aerial view of the land is paired with a spectacular evening sky that dominates with its dramatic forms and hues. Giving substance and structure to color-infused air and atmosphere is in contrast to the dwarfed panorama below the horizon. Where they meet becomes the heart of the work. Goldenstein received her BFA and MFA degrees in Painting and Drawing from the University of Nebraska. She has been a visiting artist at the National Academy of Fine Arts, Bratislava, Slovakia; Sichuan University, Chengdu; Beihang University, Beijing; University of Texas, San Antonio; Arizona State University; University of Indianapolis; Tudor Hall, UK; College of the Ozarks; Knoxville Museum of Art; F.I.T, NY, Arrowmont School of Arts and Crafts; and many other schools and museums. She has an international exhibition record and is represented in numerous public and private collections in the US, Europe and China. She is currently Professor Emerita of Painting and Drawing at the University of Tennessee School of Art. marciagoldenstein.com

Todd Johnson finds art to be a res cogitans, "a thinking thing." As an art teacher, he shares the images and ideas of highly regarded artists with his students. In his own studio, this daily experience informs his own art. Indeed, his interest in acrylic painting in miniature on paint chips is in reflecting upon the nature of art itself. He's more broadly interested in the entirety of ideas surrounding the making, understanding and consuming of art. Johnson studied at Luther College and Eastern Michigan University. His work has been shown throughout the United States, including solo shows at The Clay Studio, in Philadelphia and Pewabic Pottery in Detroit; and traveling exhibitions originating from the San Diego Museum of Art and Baltimore Clayworks. He has received several grants including the Fulbright Memorial Fund Scholarship for travel in Japan, a Lincoln Center Education grant for Teaching Artist Training, and two National Endowment for the Arts awards for study at Anderson Ranch Arts Center and the School of the Art Institute of Chicago. toddjohnsonart.com
Tennessee Valley Unitarian Universalist Church, 2931 Kingston Pike, Knoxville, TN 37919. Gallery hours: M-Th 10-5, Su 10-1. Information: 865-523-4176, www.tvuuc.org