Calendar of Events
Tuesday, April 17, 2018
Bearden Beer Market: Buckwild Bearden
April 17, 2018 — April 22, 2018
Category: Culinary arts, Festivals & special events and Fine Crafts
Come join us for the kickoff event for our week long festival, Buckwild Bearden, here at BBM!
https://www.facebook.com/pg/BeardenBeerMarket/events/
APR 17, 6:30 PM
Mac Madness: Mac and Cheese Cookoff!
APR 18, 6 PM
Art in The Garden - benefiting Yellow Key Art Center
APR 19, 7 PM
Laughs and Drafts: A Comedy Night at BBM!
APR 20, 6 PM
Battle of the Bands Sponsored by Highland Brewing
APR 22, 2 PM
Get Off Your Glass! Earth Day Glass Recycling
4524 Old Kingston Pike, Knoxville, Tennessee
Call (865) 851-8922
Knoxville Museum of Art: Cocktails and Conversation
Category: Exhibitions & visual art, Free event and Lectures
With Chad Airhart, Assoc Professor of Art, Carson-Newman University
Knoxville Museum of Art, 1050 World's Fair Park Dr, Knoxville, TN 37916. Hours: Tuesday-Saturday, 10AM-5PM; Sunday, 1-5PM. Information: 865-525-6101, www.knoxart.org
Comedy's Best Kept Secret Tour
Category: Comedy
Tuesday April 17th at the Historic Grove Theater! Come see what happens when three Nationally touring Comedians embark on a two month road trip and perform on 50 shows in 50 days all to raise money for the Humane Society.
Dan Frigolette @danfrigolette (Boardwalk Empire, Totally Biased, Artie Lange Show) Mia Faith Hammond (Make Me Laugh Festival) and a few special guests in each city are Comedy's Best Kept Secret -- amazingly talented comedians who haven't made it into the limelight...yet.
Proven comedians nationally and throughout the New York and Los Angeles comedy circuits, and now going coast to coast to keep Comedy's Best Kept Secret.
Tickets: www.comedysbestkeptsecret.com
Tuesday, April 17. Show at 8:00pm, doors open at 7:00PM.
Historic Grove Theater | 123 Randolph Rd, Oak Ridge, TN 37830
Cattywampus Puppet Council: Giant Puppet Workshop
Category: Classes & workshops, Exhibitions & visual art and Kids & family
**Updated 04/02/18** This workshop has been moved from Thursday, April 5 to Tuesday, April 17
Cattywampus Puppet Council will host its 2nd annual community arts giant puppet parade, The Appalachian Puppet Pageant, in East Knoxville in partnership with multiple community groups. This year the parade will conclude with a post-parade party from 1-4:30pm at Chilhowee Park in partnership with The Muse Knoxville and Carpetbag Theatre, featuring live performances and art-making/play activities for all ages. The parade will kick off at 12pm, with a final route to be announced in late March.
The Appalachian Puppet Pageant is a community giant puppet arts parade. It will bring together members of all ages and backgrounds to celebrate and share their stories through the visual and performing arts and will feature puppets of up to 12ft tall. Community members will craft individual and collaborative pieces, and create a living, breathing art exhibit in the streets of East Knoxville. Participation in the parade is free and open to people of all ages. This year's parade theme is "Our Roots, Our Power."
To prepare for the Appalachian Puppet Pageant, Cattywampus is holding a series of workshops on giant puppet construction, geared towards adults and teens who want to facilitate a giant puppet build for the parade with their classroom, community group, friends, or family. The first workshop will be held at Cattywampus's studio in The Emporium Center on March 25th and an additional workshop will be held on April 17th at the Muse Knoxville. Registration opens for these sliding scale workshops on March 2nd. Resources for learning how to build giant puppets for the parade can also be found on the Cattywampus Puppet Council website. The group is also looking for volunteers for the day of the parade, as well as donations of supplies and financial support. Information about workshops, donating or getting involved with the parade is available on the group's website at http://cattywampuspuppetcouncil.com/appalachian-puppet-pageant/
If you are interested in volunteering or have any questions about the parade and how to get involved, please contact Rachel at cattywampuspuppetcouncil@gmail.com.
Knox Heritage Preservation Network: Film Screening
Category: Film, Free event and History & heritage
"Frank Lloyd Wright's Fallingwater"
Free Event - RSVP by April 15
Knox Heritage, at Historic Westwood, 3425 Kingston Pike, Knoxville, TN 37919. Information: 865-523-8008, www.knoxheritage.org
Ijams Nature Center: Exhibition by Alan and Diana Lyle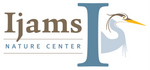 April 16, 2018 — April 28, 2018
Category: Festivals & special events, Free event and Science & nature
Stop by to see April's colorful photography exhibit by Alan and Diana Lyle in the Ijams' Hallway Gallery! Their majestic shots of wildlife and rustic architecture capture the smallest of details. http://www.adlphotography.com/ADLPHOTOGRAPHY/About_Us.html
More events at http://ijams.org/events/. Ijams Nature Center, 2915 Island Home Ave, Knoxville, TN 37920. Hours: Grounds and trails open during daylight hours. Call for Visitor Center hours. Information: 865-577-4717, www.ijams.org
Pellissippi State Community College: Media Technologies Design Exhibit
April 16, 2018 — April 27, 2018
Category: Exhibitions & visual art and Free event
This exhibit is a display of Media Technologies student design projects completed during the 2017-2018 academic year from the Communication Graphics and Design for Web and Print concentrations. The exhibit will showcase an extensive range and variety of visual communication solutions.
Hardin Valley Campus of Pellissippi State: 10915 Hardin Valley Road, Knoxville, TN 37932. Bagwell Center Gallery hours: M-F 10-6:30. Information: 865-694-6405, www.pstcc.edu/arts
The Friends of the Library: Used Book Sales
April 14, 2018 — April 17, 2018
Category: Festivals & special events, Free event, Kids & family and Literature & readings
Used Book Sales are back! The Friends of the Library: invite you to attend their annual used book sales beginning April 14. Most books will be $2 or less with proceeds benefiting the Knox County Public Library. All sales will take place in the Jacob Building at Chilhowee Park. Parking is free! Don't miss out on these amazing deals.

Saturday, April 14, 10 AM - 6 PM: Members only day
Sunday, April 15, 10 AM - 6 PM: Sales open to the public
Monday, April 16, 10 AM - 6 PM: Half-Price Day! Open to the public
Tuesday, April 17, 10 AM - 3 PM: Bag Sale Day! ($5/bag)
http://www.knoxfriends.org/book-sales/annual-used-book-sale/
Ewing Gallery: MFA Thesis Exhibitions
April 13, 2018 — April 19, 2018
Category: Exhibitions & visual art and Free event
MFA Thesis Exhibitions: Carey, LeFever, and Winters
Reception: Friday, April 13, 6-9PM
The third group of MFA Thesis Exhibitions will take place in the Ewing Gallery. In partial fulfillment of their graduation requirements, students pursuing the Master of Fine Arts (MFA) degree are required to mount a solo exhibition of work, and to defend their work during an oral examination in front of a faculty committee. Due to the number of graduate students enrolled in the UT School of Art, these exhibitions generally take the form of small groups of students presenting concurrent solo exhibitions in the gallery space.
MaryAnne Carey – Destruction's Security Unit
Amy LeFever – Point Counterpoint
Johanna Winters – The Middle Tell
Ewing Gallery, 1715 Volunteer Blvd on the UT campus, Knoxville, TN 37996. Information: 865-974-3200, www.ewing-gallery.utk.edu
Fountain City Art Center: Central High School National Arts Honor Society

April 11, 2018 — April 19, 2018
Category: Exhibitions & visual art, Fine Crafts and Free event
Reception: Thursday, April 19, 6:00 PM to 7:30 PM. Free and open to the public.
Exhibit viewing hours: Hours: Tu & Th 9-5, W & F 10-5, 2nd-4th Sa 10-1. Fountain City Art Center, 213 Hotel Ave, Knoxville, TN 37918. Information: 865-357-2787, www.fountaincityartcenter.com
East TN Farmers Association: Farmers Markets
April 10, 2018 — November 24, 2018
Category: Culinary arts, Free event and Science & nature
Tuesdays 3-6 PM: Ebenezer Road Farmers Market, 1001 Ebenezer Road, Knoxville
Wednesdays 3-6 PM: Oak Ridge Farmers Market, Jackson Square
Fridays 3-6 PM: Lakeshore Park Farmers Market, 5908 Lyons View Drive, Knoxville
Saturdays 8 AM-Noon: Oak Ridge Farmers Market, Jackson Square
We bring the farm to you! Since 1976, the East TN Farmers Association (FARM) has offered fresh, local food and farm-based crafts. We have three convenient farmers market locations. All three locations offer sustainably produced grass-fed meat, hand-picked produce, farm fresh eggs, artisan bread and cheese, local honey, flowers and farm-based crafts. We inspect our vendors to make sure they are 100 percent local, all the time. The market is open mid-April through late November. Join us this season for high-quality food and crafts, in a convenient location!
http://www.easttnfarmmarkets.org/index.asp
TVUUC Gallery: Journeys: Marcia Goldenstein and Todd Johnson
April 8, 2018 — June 6, 2018
Category: Exhibitions & visual art and Free event
Free and open to the public - Reception Friday, April 13, 6:00 to 7:30 pm. Artists' talks at 6:30 pm.

Marcia Goldenstein approaches landscape painting through composites of different times and places, constructed in such a way as to produce new, believable and striking situations. The aerial view of the land is paired with a spectacular evening sky that dominates with its dramatic forms and hues. Giving substance and structure to color-infused air and atmosphere is in contrast to the dwarfed panorama below the horizon. Where they meet becomes the heart of the work. Goldenstein received her BFA and MFA degrees in Painting and Drawing from the University of Nebraska. She has been a visiting artist at the National Academy of Fine Arts, Bratislava, Slovakia; Sichuan University, Chengdu; Beihang University, Beijing; University of Texas, San Antonio; Arizona State University; University of Indianapolis; Tudor Hall, UK; College of the Ozarks; Knoxville Museum of Art; F.I.T, NY, Arrowmont School of Arts and Crafts; and many other schools and museums. She has an international exhibition record and is represented in numerous public and private collections in the US, Europe and China. She is currently Professor Emerita of Painting and Drawing at the University of Tennessee School of Art. marciagoldenstein.com

Todd Johnson finds art to be a res cogitans, "a thinking thing." As an art teacher, he shares the images and ideas of highly regarded artists with his students. In his own studio, this daily experience informs his own art. Indeed, his interest in acrylic painting in miniature on paint chips is in reflecting upon the nature of art itself. He's more broadly interested in the entirety of ideas surrounding the making, understanding and consuming of art. Johnson studied at Luther College and Eastern Michigan University. His work has been shown throughout the United States, including solo shows at The Clay Studio, in Philadelphia and Pewabic Pottery in Detroit; and traveling exhibitions originating from the San Diego Museum of Art and Baltimore Clayworks. He has received several grants including the Fulbright Memorial Fund Scholarship for travel in Japan, a Lincoln Center Education grant for Teaching Artist Training, and two National Endowment for the Arts awards for study at Anderson Ranch Arts Center and the School of the Art Institute of Chicago. toddjohnsonart.com
Tennessee Valley Unitarian Universalist Church, 2931 Kingston Pike, Knoxville, TN 37919. Gallery hours: M-Th 10-5, Su 10-1. Information: 865-523-4176, www.tvuuc.org