Calendar of Events
Thursday, May 17, 2018
Marble Springs: Farmers Market
May 17, 2018 — September 27, 2018
Category: Festivals & special events, Free event, History & heritage, Kids & family and Science & nature
The Marble Springs Farmer's Market is held Thursdays from 3-6pm, beginning May & continuing weekly through September, depending upon supply. All vendors will be selling fresh, locally-produced products including sauces, seasonal produce, herbs, perennial plants and more (weekly selection will vary).
​Marble Springs: 1220 West Gov. John Sevier Highway, Knoxville, TN 37920. Information: 865-573-5508, http://www.marblesprings.net/farmers-market
2nd Annual Nine Lakes Wine Festival
May 17, 2018 — May 19, 2018
Category: Festivals & special events
The 2nd Annual Nine Lakes Wine Festival will be held at Melton Lake Park in Oak Ridge May 17-19, 2018.
East Tennessee has the best wines in our state! Join us for the second annual Nine Lakes Wine Festival at Melton Lake Park in Oak Ridge, Tennessee, 30 minutes from Knoxville in beautiful East Tennessee. We'll have dozens of award-winning Tennessee wines to taste, great food, live music, chef demonstrations and more. Don't miss Nine Lakes Wine Festival: A Taste of Tennessee Wines!
www.NineLakesWineFestival.com
Knoxville Symphony Orchestra: Rhapsody in Blue

May 17, 2018 — May 18, 2018
7:30 PM
Category: Music
Part of the Knoxville Symphony Orchestra's 2017-2018 Moxley Carmichael Masterworks Series, which marks the KSO's 82nd season and features new Music Director Aram Demirjian.
The May Masterworks ends the season with an all-American program featuring Aaron Copland (Symphony No. 3 including Fanfare for the Common Man), Florence Price (Piano Concerto), George Gershwin (Rhapsody in Blue) and Leonard Bernstein's Overture to the musical/operetta, Candide, which the KSO will perform in a full-scale collaborative production in fall 2018 with the Clarence Brown Theatre.
Pianist Michelle Cann will perform not one but TWO piano concerti--by Florence Price and George Gershwin, a spectacular season finale conducted by Maestro Aram Demirjian. Ms. Cann holds degrees from the Cleveland Institute of Music and the Curtis Institute of Music in Philadelphia, after which she joined the Curtis staff as one of the new Collaborative Staff Pianists. Michelle is also on the faculty of the Luzerne Music Center as an instructor of piano and continues to perform with orchestras nationally.
Aram Demirjian, conductor
Michelle Cann, piano
Thursday and Friday evenings at 7:30 PM at the Tennessee Theatre, 604 S. Gay Street, Knoxville, TN 37902. Tickets and information: 865-291-3310, www.knoxvillesymphony.com
Maker City Meetup
Category: Festivals & special events and Free event
Come one, come all! Maker Meetups are open to local makers and anyone interested in the maker movement. Connect with other makers and local businesses and learn more about the exciting work being done in our area!
Get a tour of the city-owned building at 1200 McCalla Ave. and learn about the city's Request for Proposals to make the building maker-centric. Then on to visit the neighbors: Smart & Becker and Bird on the Wire Studios.
Knoxville Entrepreneur Center
Thursday, May 17, 2018, 6:00 PM – 8:00 PM
1200 McCalla Ave, Knoxville, TN 37915
Free, but registration requested at https://www.eventbrite.com/e/may-maker-meetup-tickets-45033284767.
PrayKnox Citywide Unity Celebration
Category: Festivals & special events, Free event and Kids & family
YOU ARE INVITED to join in the first PrayKnox Citywide Unity Celebration event at the World's Fair Park, Thursday, May 17th, 6:00pm - 9:00pm. God has knit our hearts together in our daily prayers through the devotional, focused intercessory prayer at the monthly gatherings and service projects....NOW, it's time to rejoice and celebrate the bonds of relationships that He has brought about and continues to grow.
The celebration will being in the amphitheater with prayer, worship and commissioning of the PrayKnox graduating student leaders; then we'll all join in the games, cultural dances, music and more on the festival lawn; and enjoy ethnic food samples at the World Food Tour in the Sunsphere.
Come celebrate how God is transforming our city one prayer and one friendship at a time.
World's Fair Park; Amphitheater, Sunsphere and Festival Lawn, FREE for all ages.
Visit www.prayknox.org for more information.
Knoxville History Project and Maple Hall: An Evening with Jack Neely
May 17, 2018
6:30-9:30 PM
Category: Free event, History & heritage and Lectures
At Maple Hall, 414 South Gay Street, Knoxville, Tennessee 37902
Jack Neely returns upstairs at Maple Hall on May 17th for an intimate evening of stories and local lore concerning:
For the Union Dead - A discussion of the wartime origins of our National Cemetery--and Knoxville's surprising associations with the evolution of Memorial Day.
Also, the Maple Hall bar staff will be serving up unique cocktails that pay homage to Knoxville's wartime past. You won't want to miss this one of a kind downtown experience! As always, no cover charge. 21+.
https://www.facebook.com/events/344736295931129/
Knoxville History Project: 865-300-4559, www.Knoxvillehistoryproject.org
MOVING SALE at Liz-Beth & CO
May 15, 2018 — May 27, 2018
Category: Exhibitions & visual art and Festivals & special events
Fabulous discounts available on assorted pottery, art glass, jewelry, and art prints while supplies last. This is a wonderful opportunity to get a great price on Phyllis Shipley, Cynthia Markert and Jim Gray art prints. Our contact information will remain the same, so give us a call for all your art and framing needs!
Liz-Beth & Co.: 7240 Kingston Pike, Knoxville, TN 37919. Information: 865-691-8129, www.liz-beth.com
https://www.facebook.com/LizBethArt/
Arrowmont School of Arts and Crafts: 2018 Instructor Exhibition
May 12, 2018 — August 25, 2018
Category: Exhibitions & visual art, Fine Crafts and Free event
Reception date TBA
In the Sandra J. Blain Gallery
Arrowmont School of Arts and Crafts, 556 Parkway, Gatlinburg, TN 37738. Information: 865-436-5860, www.arrowmont.org
Fluorescent Gallery: Group Painting Show
May 11, 2018 — May 25, 2018
Category: Exhibitions & visual art and Free event
This group painting show, titled By Candle Or By Bulb, features a trio of Knoxville-based painters including Eleanor Aldrich, Heather Hartman, and David Wolff. The show continues through May 25.
Fluorescent Gallery, 627 N. Central Street, Knoxville, TN 37917. Information: https://www.facebook.com/fluorescentknoxville/
Ijams Nature Center: Exhibition by Chuck Cooper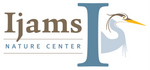 May 10, 2018 — May 27, 2018
Category: Exhibitions & visual art, Free event and Science & nature
Stop by Ijams' Hallway Gallery to see May's photography exhibit by Chuck Cooper! His beautiful shots of historic Knoxville and wildlife will inspire you to get outside to see these sights for yourself.

More events at http://ijams.org/events/. Ijams Nature Center, 2915 Island Home Ave, Knoxville, TN 37920. Hours: Grounds and trails open during daylight hours. Call for Visitor Center hours. Information: 865-577-4717, www.ijams.org