Calendar of Events
Friday, May 25, 2018
Goodwill Industries-Knoxville: Memorial Day Sale
May 25, 2018 — May 28, 2018
Category: Festivals & special events
This Memorial Day weekend, take 25% off any clothes that are red, white or blue in color at any of our 28 regional stores!
Goodwill Industries-Knoxville: 865-588-8567, www.gwiktn.org
Marble City Opera Concert Series: Daniel Johnson-Webb
Category: Music
Marble City Opera concludes its 2017-18 season with a special one night only concert event at LeGrand Music Studios located inside of the Fountain City Art Center (213 Hotel Rd, 37918). Join bass-baritone, Daniel Johnson-Webb for a night of beautiful singing as he and resident MCO accompanist Brandon Coffer present a delightful evening of song.
Daniel, enjoys a diverse artistic life on the operatic stage, in the choral concert hall and as an emerging music teacher. Praised for his "robust and resonant" voice, he appeared in more than 300 performances as Colline in the Baz Luhrmann production of La Boheme on Broadway, and can be heard of the cast album (Dreamworks Records). Standout roles include Figaro in Le Nozze di Figaro, Bottom in Midsummer Night's Dream, the title role in Don Pasquale and The Most Happy Fella, Sarastro in The Magic Flute, the Bonze in Madama Butterfly, Bhear in Mark Adamo's Little Women with such companies as Opera Theatre of St. Louis, Central City Opera, Tulsa Opera, Nashville Opera, Virginia Opera, Opera North in Hanover, New Hampshire, Opera in the Ozarks, and Knoxville Opera. Most recently Johnson-Webb has been featured in several productions with Marble City Opera of Knoxville including the regional premiere of Talk To Me Like The Rain and Let Me Listen by Larry Delinger.
On the concert stage, Daniel has performed as soloist with the Oklahoma City Philharmonic, St. Louis Symphony and the Knoxville Symphony Orchestra. He is an active church singer and currently serves at Church Street United Methodist Church. In recital he was heard on the Master Arts Series, can regularly be heard on the TV program Rejoice!, and on the recent recording of the Parish Adult Choir singing works by Maurice Duruflé
For Tickets: https://danieljohnsonwebb.brownpapertickets.com
The Muse Knoxville: 4th Friday Free Family Night
Category: Free event, Kids & family and Science & nature
The Muse Knoxville will open to families with no admission on the 4th Fridays of the month from 5:00-8:00 PM thanks to the Muse for All Scholarship fund and Corporate Partners throughout the year. These special nights allow families to visit the museum at no cost. Note: No more than 3 children per adult may be admitted. This is a new program and due to capacity constraints at the museum, admission will be on a first-come, first-served basis. The Muse has a set number of guests that can be allowed into the Museum at any one time. Guests will be admitted on a first-come, first-served basis. There is no pre-registration for admission. The Muse reserves the right to refuse entry to anyone that poses a threat to the well-being of Museum guests or property.
The Muse Knoxville, 516 N. Beaman Street, Knoxville, TN 37914. Information: 865-594-1494, www.themuseknoxville.org
Mighty Mud: Raku Workshop

Category: Classes & workshops
Raku pottery workshop on May 25 at Mighty Mud.
All ages and experience levels are welcome to participate in this event. This could be fun for the family, kids love the Raku process; or it could be a great "date night" event. The immediacy of Raku firings allow you to take home a beautiful piece of pottery for your home that night, but these decorative pieces are not food safe.
Instructor: Megan Schefter
$35.00 All Materials Provided.
May. 25, 2018 at 6:30PM.
Mighty Mud, 127 Jennings Avenue, Knoxville, TN 37917. Hours: Tu-F 11-6, Sat 9-5. Open studio time on Thu 6-9. Information: 865-595-1900, www.mightymudclay.com
Mighty Mud: Wine and Wheel
Category: Classes & workshops
What a better way to spend your Friday night than drinking wine and hand throwing your own ceramic wine cup and rocks glass! Join Ellie Kotsianas for a messy night out with your friends or a fun date. We provide a bottle of red and white wine for you all to enjoy. We also encourage you to bring any other beverage that you like, along with any food or snack. All materials will be provided. During the class you will get a hands on experience in throwing your cups and choosing your glaze colors.
Instructor: Ellie Kotsianas
$45.00, All Materials Provided
May. 25, 2018 6:00PM at Mighty Mud.
Mighty Mud, 127 Jennings Avenue, Knoxville, TN 37917. Hours: Tu-F 11-6, Sat 9-5. Open studio time on Thu 6-9. Information: 865-595-1900, www.mightymudclay.com
UT Gardens: Joyful Flight: A Hummingbird Exhibit
May 22, 2018 — September 8, 2018
5-9 PM
Category: Exhibitions & visual art, Free event and Science & nature
The project, inspired by a similar exhibit at Rotary Botanical Garden in Janesville, Wisconsin, is designed to promote community participation and artist collaboration at the UT Gardens, Knoxville, as well as to raise awareness and support for the Gardens. 27 local professional and amateur artists have created unique interpretations of a wooden hummingbird silhouette. The pieces will be displayed throughout the summer of 2018 for Gardens visitors to enjoy. The Hummingbirds will then be sold at a live auction on September 8, 2018 with all proceeds benefiting the UT Gardens, Knoxville.
UT Gardens, Chapman Drive, Knoxville, TN 37996. Information: 865-974-7151, https://ag.tennessee.edu/utg/Pages/default.aspx
Live the Age of Chivalry at the Tennessee Medieval Faire
May 19, 2018 — June 3, 2018
Category: Comedy, Festivals & special events, Kids & family and Music
Darkhorse Entertainment, LLC, invites you to time-travel back to the Middle Ages at the fourth annual Tennessee Medieval Faire. The festival is located in Harriman near I-40 just 30 miles west of Turkey Creek. This rugged outdoor festival will spring to life on May 19 and run for three weekends, including Memorial Day. "Our theme this year is Robin Hood, and patrons are invited to Live the Age of Chivalry in the High Middle Ages (circa 1194). Patrons can interact with well-loved characters of Sherwood Forrest, meet Maid Marian, and even get knighted," said Barrie Paulson, VP-Manager and Entertainment Director.
The festival will include continuous professional family-friendly entertainment. In the tournament arena will be Real Jousting and Warriors' Chess, where the evil Sheriff of Nottingham and his henchmen square off against good Robin and his Merry Men. There will also be interactive comedy shows, puppet shows, Irish and Celtic music, English folk dances, patron costume contests, and costumed street characters. In addition, vendors will be selling medieval crafts, food and beverages, including beer.
The Tennessee Medieval Faire is a family-friendly outdoor festival. Dates are May 19-20, 26-27-28, June 2-3. Hours are 10am-5pm ET. Ticket prices are $17 for ages 13+, $9 for ages 5 to 12, and free for ages 4 and under. Field parking is free. The festival is located at 550 Fiske Road, Harriman, TN. For more information, please visit www.TMFaire.com, find the Tennessee Medieval Faire on Facebook, or call 865-376-0319.
MOVING SALE at Liz-Beth & CO
May 15, 2018 — May 27, 2018
Category: Exhibitions & visual art and Festivals & special events
Fabulous discounts available on assorted pottery, art glass, jewelry, and art prints while supplies last. This is a wonderful opportunity to get a great price on Phyllis Shipley, Cynthia Markert and Jim Gray art prints. Our contact information will remain the same, so give us a call for all your art and framing needs!
Liz-Beth & Co.: 7240 Kingston Pike, Knoxville, TN 37919. Information: 865-691-8129, www.liz-beth.com
https://www.facebook.com/LizBethArt/
Arrowmont School of Arts and Crafts: 2018 Instructor Exhibition
May 12, 2018 — August 25, 2018
Category: Exhibitions & visual art, Fine Crafts and Free event
Reception date TBA
In the Sandra J. Blain Gallery
Arrowmont School of Arts and Crafts, 556 Parkway, Gatlinburg, TN 37738. Information: 865-436-5860, www.arrowmont.org
Great Smoky Mountains Heritage Center: Spring Concert Series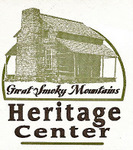 May 11, 2018 — May 25, 2018
7 PM
Category: Festivals & special events, Kids & family and Music
Fridays at 7 PM
May 11 - Early Bird Special
May 25 - Jodi & Tim Harbin - Simple, pure, honest Appalachian mountain music
As we continue to offer our Sunset Concert Series to you, please keep the following in mind when making your plans to attend:
All concerts begin at 7 pm – Rain or shine in the covered amphitheater.
Bring your own folding lawn chairs.
Coolers and alcohol of any kind are prohibited
Pets are not allowed (Except Service Animals w/ Proper Identification)
Smokin' Joe's BBQ available at the Concessions Stand until Intermission!
$10 per person, GSMHC Members and Children 5 and Under are FREE
Great Smoky Mountains Heritage Center, 3/4 mile east of traffic light at the Highway 321 and 73 intersection towards the Great Smoky Mountains National Park, Townsend, TN. Hours: M-Sa 10-5. Information: 865-448-0044, www.gsmheritagecenter.org
Fluorescent Gallery: Group Painting Show
May 11, 2018 — May 25, 2018
Category: Exhibitions & visual art and Free event
This group painting show, titled By Candle Or By Bulb, features a trio of Knoxville-based painters including Eleanor Aldrich, Heather Hartman, and David Wolff. The show continues through May 25.
Fluorescent Gallery, 627 N. Central Street, Knoxville, TN 37917. Information: https://www.facebook.com/fluorescentknoxville/
Ijams Nature Center: Exhibition by Chuck Cooper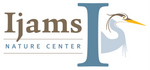 May 10, 2018 — May 27, 2018
Category: Exhibitions & visual art, Free event and Science & nature
Stop by Ijams' Hallway Gallery to see May's photography exhibit by Chuck Cooper! His beautiful shots of historic Knoxville and wildlife will inspire you to get outside to see these sights for yourself.

More events at http://ijams.org/events/. Ijams Nature Center, 2915 Island Home Ave, Knoxville, TN 37920. Hours: Grounds and trails open during daylight hours. Call for Visitor Center hours. Information: 865-577-4717, www.ijams.org