Calendar of Events
Sunday, June 17, 2018
Ijams Nature Center: Sunday Summer Concert Series
Category: Music and Science & nature
Created as a fundraising series by Ijams Nature Center in partnership with Wayne Bledsoe, the 2018 Ijams Sunday Summer Concert Series presented by Blank Newspaper features three concerts scheduled May through July. Back by popular demand, these late Sunday afternoon events are a great way to kick back, relax on the lawn and end a weekend with music, food trucks, a beer garden and more. Sponsorships and revenue raised from this series support Ijams Nature Center's nonprofit mission of encouraging stewardship of the natural world by providing an urban greenspace where people can learn about and enjoy the outdoors through engaging experiences.
Join us for this great lineup!
June 17 - The Pinklets - You won't want to miss this talented rock trio of sisters, who won Blank News' "Band of the Year" and performed at Bonnaroo in 2016.
July 15 - Mic Harrison and the High Score
Tickets are $8 per person. Kids 5 and under are free. http://ijams.org/sunday-summer-concert-series/
Ijams Nature Center, 2915 Island Home Ave, Knoxville, TN 37920. Hours: Grounds and trails open during daylight hours. Call for Visitor Center hours. Information: 865-577-4717, www.ijams.org
TVUUC Exhibition: Portraits by Bobbie Crews and Clay Thurston
June 15, 2018 — August 7, 2018
Category: Exhibitions & visual art and Free event
Art Exhibit at Tennessee Valley Unitarian Universalist Church - Free and open to the public.
Reception Friday, June 15, 6:00 to 7:30 pm. Artists' talks at 6:30 pm.

Bobbie Crews
This collection of portraits was done in oil on canvas, quickly capturing personalities and revealing information about that person in a quick and concise manner. Some of the portraits are fleshed out with color pushing the image off the canvas, while others are capture the essence with burnt umber over a toned canvas. Both have their charms.

A self-taught artist who later earned a BFA in 2007 as an adult at the University of Tennessee, Crews has done portraits of people all her life. In 2009 she began creating "Intimate Portraits of Automobiles." She has earned awards at several "Concours d"Elegance" car shows around the country and has shown in art museums in El Dorado and Topeka, Kansas; Biloxi; Indianapolis; and Midland, Michigan. She's currently exhibiting at Carlock Motorcar Company in Brentwood, Tennessee. The Knoxville Family Justice Center houses a permanent exhibit of her work about women's issues. I've participated in many other group and solo exhibitions and her murals are scattered around East Tennessee. Published by PBS television, American Art Collector, Hemmings and other magazines, and a member of the OPA and Portrait Society of America, Crews works on commission, especially in portraiture; teaches; critiques; and gives workshops and presentations.

Clay Thurston
Thurston says, "Wildlife and nature are gifts that should be enjoyed and protected by all of us. Patience is the number one element of capturing my subject, and I will spend weeks, months and years learning animal behaviors, studying the environment and finally getting the photo."

Born in New Hampshire and raised in Maine, Thurston finished his undergraduate degree in education at Sam Houston State and his Masters in Education and Biology at the University of Tennessee. He taught in Oak Ridge Schools for 33 years, retiring from teaching in 2005. Since then, he has worked full time in nature and wildlife photography. He has traveled the world and shared his experiences through his work with other nature enthusiasts. He was honored to present his work to the North American Nature Photographers Association a few years back and exhibits all over the eastern half of the United States. www.claythurston.com
Tennessee Valley Unitarian Universalist Church, 2931 Kingston Pike, Knoxville, TN 37919. Gallery hours: M-Th 10-5, Su 10-1. Information: 865-523-4176, www.tvuuc.org
Tennessee Theatre: Summer Movie Magic - Vertigo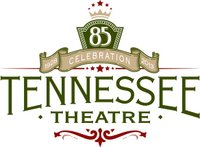 June 15, 2018 — June 17, 2018
Category: Film and Kids & family
There's something for everyone in the 20th Annual Summer Movie Magic lineup! Moviegoers will travel back in time and see these classics, as they should be: in a historic theater surrounded by other movie-lovers, enjoying some popcorn and a cold drink. Come experience some of your favorite classics on the big screen! Prior to each screening, hear the Mighty Wurlitzer organ fill the auditorium with magnificent music.
The film stars James Stewart as former police detective John "Scottie" Ferguson. Scottie is forced into early retirement because an incident in the line of duty has caused him to develop acrophobia (an extreme fear of heights) and vertigo (a false sense of rotational movement).
Friday, June 15 • 8pm
Sunday, June 17 • 2pm

Tickets can be purchased at the Tennessee Theatre box office, Ticketmaster.com or by phone at 865-684-1200. The ticket price is $9.00 for adults, $7.00 for children under 12 and seniors 65 and over; a subscription to all six films is $45.00 for adults and $36.00 for children and seniors. Tennessee Theatre, 604 S. Gay Street, Knoxville, TN 37902. www.tennesseetheatre.com, www.ticketmaster.com
Free Spirit Theatre: Dead Man's Cell Phone
June 15, 2018 — June 17, 2018
Category: Theatre
a comic fantasy by Sarah Ruhl
What happens to your cell phone when you die? Who answers it? Ruhl's play explores how we make connections in a technology obsessed world.
Sarah Ruhl is the 2003 recipient of the Whiting Award for Drama
REVIEWS
"Satire is her oxygen [...] In her new oddball comedy, Dead Man's Cell Phone, Sarah Ruhl is forever vital in her lyrical and biting takes on how we behave." - The Washington Post
"Ruhl's zany probe of the razor-thin line between life and death delivers a fresh and humorous look at the times we live in." - Variety
"[Ruhl] tackles big ideas with a voice that entertains" - NPR
"The beguiling new comedy [...] blends the mundane and the metaphysical, the blunt and the obscure, the patently bizarre and the bizarrely moving [...] [Ruhl] writes surrealist fantasies that happen to be populated by eccentrically real people, comedies in which the surface illogic of dreams is made meaningful – made truthful – by the deeper logic of human feeling."
- The New York Times
June 15-17 at Holler Performing Arts Center (formerly Modern Studio), 109 W. Anderson Ave.
$15 general admission. Tickets available at the door or online at www.freespirittheatre.org
Vintage Market Days of Knoxville
June 15, 2018 — June 17, 2018
Category: Festivals & special events and Fine Crafts
Hosted by Vintage Market Days of Knoxville and Vintage Market Days of Chattanooga at Chillhowee Park, 3301 E Magnolia Ave, Knoxville, TN 37914. Make plans to bring your friends & family to join us for an exciting Fathers days weekend!
Early Buying Event (3-Day Pass)
Friday, June 15, 2018, 10:00 am to 4:00 pm
General Admission (Sat/Sun)
Saturday, June 16, 2018, 10:00 am to 4:00 pm
Sunday, June 17, 2018, 10:00 am to 4:00 pm
Admission for children under 12 is free. Cash and credit card are accepted at the gate. Once purchased, your ticket is good for re-entry into the event all weekend.
Vintage Market Days® is an upscale vintage-inspired market featuring orginal art, antiques, clothing, jewelry, handmade treasures, home décor, outdoor furnishings consumable yummies, seasonal plantings and a little more. The market is a three day event held several times a year in varying communities throughout the United States. Each Vintage Market Days® event is a unique opportunity for vendors to display their talents and passions in different venues throughout the country. The market will also provide the customer with a very special shopping experience. We absolutely love the thought of bringing the Vintage experience to both vendors and customers throughout the country!
For more information, visit http://vintagemarketdays.com/market/knoxville/
Knoxville Walking Tours
June 15, 2018 — June 17, 2018
Category: Festivals & special events and History & heritage
KNOXVILLE WALKING TOURS – THE EARLY YEARS - JUNE 15, 2018 10:30 AM – 12:00 PM: Step back over two centuries and visit Knoxville's founders as you listen to the stories of the settlement of White's Fort and establishment of the capital of the Southwest Territory at the headwaters of the Tennessee. Meet on the porch of the East Tennessee History Center, 601 S. Gay Street.
KNOXVILLE WALKING TOURS – SHADOW SIDE - JUNE 15, 2018 8:00 PM – 9:30 PM: Hanged killers, tragic fires, reanimated corpses, cold-blooded murder, and sweet revenge. It all happened in Knoxville and restless spirits still haunt the city streets. If you enjoy a chill in the evening, walk with us to Knoxville's shadow side. The city's history echoes with the sound of gunfire and restless spirits are rumored to walk the streets. Visit their haunts and shiver as you listen to local legends of scary spooks and supernatural phenomena. Meet in front of The Phoenix Pharmacy and Fountain, 418 S. Gay St.
KNOXVILLE WALKING TOURS – GUNSLINGERS - JUNE 16, 2018 5:30 PM – 7:00 PM: Knoxville's history is colorful and the predominant hue is blood red. Take a walk on the wild side, from the Old City to Gay Street, down to the river and beyond. The now peaceful streets were once the scene of violence and mayhem of all descriptions—family feuds, duels, lynchings, and riots. Telling all the stories might take years, so this tour varies its route and our guide is always finding fresh tales to share. Meet in the Knoxville Visitor Center, 301 S. Gay Street.
KNOXVILLE WALKING TOURS – THE CIVIL WAR IN KNOXVILLE - JUNE 17, 2018 4:00 PM – 5:30 PM: It's been over 150 years since the battle of Knoxville, one of the most sharply divided cities during the civil war. Occupied by both sides with recruiting offices set up on Gay Street on the same day, Knoxville was home to spies, street fights, and family feuds that outlasted the war. Visit the downtown sites and then get an overview of the battles and fortifications from the observation deck of the Sunsphere. Meet on the porch of the East Tennessee History Center, 601 S. Gay Street.
Tours last approximately 90 minutes. For the above tours: Adults: $15. Children 6-12: $10 (Group rate available). For more information or to book your tour, please visit http://knoxvillewalkingtours.com/. *Proceeds from these tours help to support the Knoxville History Project.
8th Annual Nief-Norf Summer Festival
June 11, 2018 — June 25, 2018
Category: Festivals & special events and Music
The Nief-Norf Summer Festival (nnSF) is an interdisciplinary summer music festival, bringing together dozens of performers, composers, and scholars to collaborate on the performance, creation, and discussion of contemporary music. The nnSF offers an immersive think-tank environment in the state-of-the-art Natalie L. Haslam Music Center at the University of Tennessee, Knoxville, and presents 7-8 concerts of modern music, aiming to encourage both appreciation for live music and support for contemporary art.
The Nief-Norf Summer Festival features full-time, faculty-led workshops in performance, composition, and music technology lasting the duration of the festival. In addition, each year the nnSF hosts two international calls for projects: the first, a Call for Papers for a weekend-long Research Summit on contemporary music, and the second, a Call for Scores competition for composers. These projects bring some of our generation's brightest and most promising composers and scholars to the festival for interaction with the fellows, the faculty, and the Knoxville community.
For more information, go to http://www.niefnorf.org/festival-overview.
Knoxville Food Tours Schedule
June 11, 2018 — June 17, 2018
Category: Culinary arts and Festivals & special events
Book a fun day out for yourself or celebrate Father's Day with someone special this week!

Monday 1:30-4:00pm Gay St./Market Square
Tuesday 1:30-4:00pm Gay St./Market Square
Wednesday - Book a custom private tour for your group!
Thursday - Book a custom private tour for your group!
Friday 10:00am-12:30pm Old City Brunch
Friday 1:30-4:00pm Gay St./Market Sq Special $69!
Saturday 3:30-6:30pm Underground Supper Club
Sunday 11:00am-1:30pm Old North Knoxville Brunch
Sunday 2:30-5:00pm Lost Restaurants of Knoxville

Purchase tickets and see more info about the tours on the Calendar on our Public Tours/Buy Tickets page at www.knoxvillefoodtours.com.
Tennessee Valley Players: Into the Woods
June 8, 2018 — June 24, 2018
Music and Lyrics by STEPHEN SONDHEIM, Book by JAMES LAPINE
Originally Directed on Broadway by James Lapine
Orchestrations by Jonathan Tunick

Carousel Theatre, University of Tennessee, 1714 Andy Holt Avenue
(adjacent to the Clarence Brown Theatre)

June 8, 9, 10 - June 15, 16, 17 - June 21, 22, 23, 24
Friday's, Saturday's and Thursday - evening performances at 7:30 p.m. and Sunday matinees at 3:00 p.m.

The Tennessee Valley Players proudly present "Into the Woods." James Lapine and Stephen Sondheim take everyone's favorite storybook characters and bring them together for a timeless, yet relevant, classic. The Tony Award-winning book and score are both enchanting and touching. The Brothers Grimm hit the stage with an epic fairytale about wishes, family, and the choices we make. This musical is presented "in the Round" at the Carousel Theatre next to the Clarence Brown Theatre on the University of Tennessee campus. The Tennessee Valley Players is pleased to produce the show in collaboration with the University of Tennessee School of Music. Admission is $20 a ticket and for children 12 years old and younger, $10 a ticket. Tickets can be purchased on the Tennessee Valley Players' website with a credit card ahead of time. Tickets may also be purchased at the box office starting 1 hour prior to each show with cash, check, or credit card. Festival seating.

Tennessee Valley Players: 865-584-8173, www.tennesseevalleyplayers.org
Knoxville Children's Theatre: Tales Of A 4th-Grade Nothing
June 8, 2018 — June 24, 2018
Category: Kids & family and Theatre
Everyone makes such a fuss about Fudge, Peter Hatcher's little brother. Everyone in New York City! But Fudge goes too far when he swallows Peter's turtle! Based on the popular title by perennial favorite Judy Blume, Tales of a Fourth Grade Nothing is a humorous look at family life and the troubles that can only be caused by a younger sibling.
The live stage play will be performed June 8 through 24:
Fri., June 8 at 7 PM, Sat., June 9 at 1 PM & 5 PM, Sun., June 10 at 3 PM
Thurs., June 14 at 7 PM, Fri., June 15 at 7 PM, Sat., June 16 at 1 PM & 5 PM, Sun., June 17 at 3 PM,
Thurs., June 21 at 7 PM, Fri., June 22 at 7 PM, Sat., June 23 at 1 PM & 5 PM, Sun., June 24 at 3 PM.
The play is performed by 17 talented young actors, from ages 6 to 14. Zack Allen KCT's Producing Director, will direct the play. High-school students Konnor Stump (Bearden High), Wheeler Moon (West High), Laura Snyder (Oak Ridge), Charlotte Stark and others will perform the plays technical duties. Sophomore Draven Copeland will be the play's stage manager. KCT is east Tennessee's leading producer of plays for children.
Knoxville Children's Theatre, 109 E. Churchwell Avenue, Knoxville, TN 37917. Information: 865-208-3677, www.knoxvillechildrenstheatre.com
Sanctuary Vegan Cafe: Photographs by Aubrey Langley
June 7, 2018 — August 1, 2018
Opening Reception June 7, 6PM
Category: Exhibitions & visual art
Sanctuary Vegan Café will open a new exhibition of photographs by Aubrey Langley on Thursday, June 7 at 6:00pm. The event will include a reception and brief presentation by the photographer. The event is free and open to the public. (Show runs through August 1)
Aubrey Langley is 25 years old and has autism. Her condition has caused her a lot of anxiety and at times, seemingly insurmountable obstacles, for instance, making eye contact with humans is a big challenge. Fortunately, early on, Langley discovered the healing power of animals. She surrounds herself with dogs, cats, chickens, pigs, birds, rats, hamsters and more through her work at a veterinarian clinic and volunteering at the Gentle Barn Tennessee, a farm animal sanctuary.
Photography has been a passion of Langley's all her life. When she was very young, she loved to line up her stuffed animals on a bench and take photos of them with a little disposable camera. Today, she uses much more sophisticated equipment and hopes to make photography her career.
The Sanctuary Vegan Café art program invites visual artists and
photographers from the east Tennessee region to showcase their work with
themes reflecting healthy plant-based diets, animal liberation, environmental
awareness, positive inspirations, and peace and love for all sentient beings.

Each new exhibition runs for two months. The next "call for artists" for the
year 2019 will be in November.
Sanctuary Vegan Café is located at 151 N. Seven Oaks Dr, Knoxville, TN 37922.
Morristown-Hamblen Library: Exhibition by Chris Smith
June 7, 2018 — July 31, 2018
Category: Exhibitions & visual art and Free event
Chris Smith is showing his paintings and photography at the Morristown Hamblen Library through July 31.
Everyone studies history in school. The importance of history is essential to modern living. It not only tells us where we've been, or where we are now, but where we are going. Smith feels that the same theory applies to art. His artwork is an exploration of our past, "an echo in time" to better relate to our present and help shape the future of art. Smith's story begins at the age of 5 in Dallas, Texas, where his jealousy of his brothers' abilities to draw led him to pick up the pencil. In time, this need to draw grew as well as the need to create. At 7, he had surpassed his brothers' abilities but was still insecure of his own. As a child his parents moved a lot, which made forming relationships difficult. Drawing helped some in opening up. However, the insecurities were still there. He took art class through 7th and 8th grade, which was the only formal art schooling he received. Chris dropped out of school in 9th grade and immediately got into the work force. Married at age of 21, Smith started family life and his passion for art began to get buried and lost in the shuffle. Many years later, and after the marriage failed, Smith returned to his art.
Smith says, "I found a spark of inspiration in the most unlikely way. Playing a game on my phone, I met a woman that captured my heart and sparked my passions for art once more." he said. This rekindling quickly became an inferno that led to painting and living in Tennessee. Oils, acrylics, newspaper, plaster, pens, and color pencils have been used in Smith's artwork that now exceeds 100 pieces. "This solo exhibition represents some of my best works over the course of what is now the end of my first year painting," he said. "My artwork has been influenced by many of art's most notable masters - Monet, Picasso, Pollock, Bacon, Klee and most notably Van Gogh. I feel that the key to finding art's future is found in its past. I hope that like the pages of history books, my art not only speaks to its viewers but it moves them to forge its future."
All artwork is available for sale unless labeled NFS. Prints are available for sale per request. Commissioned work is also welcomed and must be scheduled. If you would like more information, contact Chris Smith at 423-714-6738 or 423-714-6708 or contact Smith_Art_Studio@Yahoo.com. The Morristown-Hamblen Library hosts ongoing exhibits of Morristown Art Association members with the exhibits changing every two months. For information about the Morristown Art Association, visit www.morristownart.org; the current exhibit or to purchase the art, please contact the artist; or call the Morristown-Hamblen Library at 423-586-6410.