Calendar of Events
Sunday, June 3, 2018
Knox Pride Picnic
Category: Culinary arts, Festivals & special events, Free event and Kids & family
At Tyson Park, Knoxville, TN 37919
Let's have one more GREAT EVENT for Knox Pride with a Picnic! Come have a great time with great food, friends and games! This is a fun and very family friendly event, alcoholic beverages aren't permitted (city's rules) and there are lots of games for adults and kids to enjoy.
What we provide: Hamburgers, hotdogs with all the fixings. All paper products.
The Mill and Mine: Cold War Kids
Category: Music
Sunday, June 3, 8:00PM at The Mill and Mine.
Get excited, K-Town! Indie rock favorites Cold War Kids are coming our way this summer! Stay tuned!
The Mill & Mine, 227 W. Depot Avenue, Knoxville, TN 37917. Tickets/information: http://themillandmine.com.
National Cancer Survivors Day Event: Author Jody Sims
Category: Festivals & special events, Free event and Literature & readings
Knoxville resident and award-winning author, artist, and survivor Jody Sims, will present her art and a reading from her new book, "Sanctuary: The Will to Live, The Courage to Love," at a National Cancer Survivors Day event Sunday, June 3, 2018, from 2:00-5:00 p.m. (presentation at 3:30 p.m.) at Young-Williams Animal Center, 3201 Division Street, Knoxville. The event is free and open to the public. National Cancer Survivors Day started 31 years ago as a way to recognize and support people living with cancer. The day is observed in many different ways around the U.S. and in 18 other countries. There are 15.5 million cancer survivors in the United States today. That number is projected to increase by 31%, to 20.3 million, by 2026.
Jody's new book centers around her series of portrait paintings of farm animals who have been rescued from abuse or neglect and who are now living and thriving in sanctuaries. Through her creative use of inspirational quotes and soulful art, Jody unfolds her awakening to the oneness of all sentient beings and to her own personal quest for sanctuary after a long battle with Stage 3 breast cancer. "Those animals are survivors. They've gone through so much and are now able to experience what it's like to be healthy, safe and happy," says Sims. "For Young-Williams Animal Center to host this event, really shows their commitment to not only helping thousands of companion animals as well as farm animals survive every year, but to the bigger picture of finding ways for all of us – all sentient beings – to heal and survive together."
Among her many artistic achievements, Jody is the author of the book Soul Provider: Conversations With My Cat, which showcases 20 paintings of her cat's face, along with journal entries of her experience through cancer. The book won a Nautilus Book Award in 2014.
Jody is a proud member of the Author's Guild of Tennesee and the Arts & Culture Alliance of Greater Knoxville.
Guests will have the opportunity to purchase prints or originals, as well as signed copies of Jody's book. For more information visit: www.jodysims.com or contact Jody Sims: 619-210-4587 or jody@jodysims.com
Theatre Knoxville Downtown: Auditions for The Fantasticks
June 2, 2018 — June 3, 2018
Category: Auditions, Free event, Music and Theatre
Music by Harvey Schmidt, Lyrics by Tom Jones - Directed by Rebecca Gomez
Performances: Jul 20-Aug 5, 2018
Rehearsals: begin June 5
Audition Times
• Sat, Jun 2, 3:00-5:00 pm
• Sun, Jun 3, 6:00-8:00 pm
• Callbacks (if needed): Sun, Jun 3, 8:00-9:00 pm
Available Roles
• 8 actors of all ages and genders [see web site for details]
Audition Requirements
• Please prepare 32 bars of a traditional Broadway song and bring sheet music in the appropriate key. An accompanist will be provided.
• No monologue is necessary. The audition will consist of cold readings from the script.
• If you are auditioning exclusively for The Mute, you do not need to prepare a song. You may be asked to take part in some movement improvisation at auditions.
• A headshot and resume is strongly encouraged, but not required.
• Please bring a detailed list of conflicts for June-August.
Theatre Knoxville Downtown, 319 North Gay Street, Knoxville, TN 37917. Information: 865-544-1999, www.theatreknoxville.com
Art Market Gallery: Featuring Amber Anne Palo and Janis Proffit
June 1, 2018 — June 30, 2018
Category: Exhibitions & visual art, Fine Crafts and Free event
Recent works by ceramicist Amber Anne Palo and woodturner Janis Proffit will be on display through the month of June at the Art Market Gallery. An opening reception for the featured artists, with complimentary refreshments and live music performed by Jim Myers, will begin at 5:30 p.m. on June 1, during Downtown Knoxville's monthly First Friday Art Walk.
The show represents a first-time-ever collaboration between two of the gallery's 3-Dimensional artists. Janis and Amber Anne will combine their mediums of clay and wood, creating sculptural 3-D pieces, as well as 2-D hanging works.
Amber Anne Palo: Amber Anne hand-builds her ceramic figurative sculptures using layers of underglazes to create her surfaces. She blends many pieces with antique items that carry the scars from years of use or neglect to impart a sense of time-worn history. She creates her figures with the intent that each transmit meaning while allowing the viewer to establish their own personal connection.
Amber Anne is a self-taught artist who has been involved with clay for over 20 years, with more recent years focusing on a professional level. She has won several awards of distinction and participates in several national juried art shows each year. Her work is also carried in several galleries throughout the United States. Amber Anne seeks to open a dialogue between the viewer and the artwork to convey the common human experience. The language of the conversation is two-fold, with her part being expressed through the subtle nuances of facial expressions, body language, and layers of meaning through worn and weathered surfaces. She then strives to create the moment when a person moves past the artwork itself to their own personal experiences - the response to her artistic statement. This is a moment for her that is humbling and a reaffirmation that the work she creates is not just for her but those who experience, internalize, and digest her art.
Janis Proffit: Woodworking has been in Janis's family for several generations, dating back to the first settlers in Sevier County. She grew up helping her father in his woodshop and learned her woodworking skills from him. In the 1980's she taught herself pyrography, incorporating it into her woodturnings. Many of her pieces are created from both fallen logs and branches while others are formed from logs that have been sawn into slabs. Many times characteristics unique to an individual piece of wood,will influence the design. For over 25 years, she has been a full-time craft artist. Her work is a mixture of traditional Appalachia turning along with contemporary designs.
Janis has both studied and assisted at Arrowmont. She has been featured on "The Heartland Series," and is a member of the Foothills Craft Guild. Her work has won numerous awards from Tennessee Craft, Arrowmont Juried Biennial Shows, and Oak Ridge Art Center Open Shows. In 2009, Janis was invited to be a demonstrator in the Utah Woodturning Symposium. There were over 8 countries represented at the Symposium.
Art Market Gallery, 422 S. Gay St, Knoxville, TN 37902. Hours: Tu-Th & Sa 11-6, Fri 11-9, Su 1-5. Information: 865-525-5265, www.artmarketgallery.net
Ijams Nature Center: Exhibition by Tina Brunetti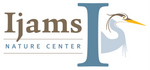 June 1, 2018 — June 30, 2018
Category: Exhibitions & visual art and Free event
Check out June's colorful mixed media exhibit by Tina Brunetti of Brunetti Confetti Art!
She combines acrylics, oil, sand and glue for a beautiful, stained glass effect.
More events at http://ijams.org/events/. Ijams Nature Center, 2915 Island Home Ave, Knoxville, TN 37920. Hours: Grounds and trails open during daylight hours. Call for Visitor Center hours. Information: 865-577-4717, www.ijams.org
Flying Anvil Theatre: The Legend of Georgia McBride
June 1, 2018 — June 24, 2018
Sequins and feathers fly in outrageous new Flying Anvil Theatre show! What happens when a failing Elvis impersonator reluctantly agrees to become a drag performer and finds out he's really good at it? Hilarity ensues, with a powerful message about being true to yourself.

"The Legend of Georgia McBride," by Matthew Lopez, is a bold, brassy comedy with a heart as big as its wigs. The show's lip-syncing divas provide plenty of laughs while sharing the difficulties, discrimination and danger of their profession. It's a gift to the audience, all wrapped up in sequins and feathers. The play was a New York Times critic's pick in 2015. Reviewer Charles Isherwood called it "full of sass and good spirits — along with a spritz or two of sentimentality."
The show stars David Dwyer, My'Chyl Purr, Ethan Roeder, Aleah Vassell and Collin Andrews. Donald Thorne will be filling in for David Dwyer for some shows.

The Flying Anvil Theatre has been presenting adventurous, provocative theatre since 2012 under the direction of Artistic Director, Jayne Morgan. For The Legend of Georgia McBride, the theatre is partnering with Positively Living, a nonprofit organization which serves vulnerable groups struggling to survive the challenges created by HIV/AIDS, homelessness, mental illness, addiction and disabilities.
There are two pre-opening previews, Wednesday, May 30, which is a Pay What You Can Night and Thursday, May 31. The show officially opens on Friday June 1 and runs four weeks through June 24. Show times are 7:30 pm Wednesday through Saturday nights and 2:00 pm on Sundays. The theatre is announcing new lower ticket prices of $22 and $24 for adults and $16 for students with ID. *The show has some mature language and may not be suitable for children under 12.
Tickets can be reserved via telephone or purchased online at https://www.ticketpeak.com/res/FlyingAnvil. Flying Anvil Theatre, 1300 Rocky Hill Road, Knoxville. Information: 865-357-1309, www.flyinganviltheatre.com
Theatre Knoxville Downtown: Sordid Lives
June 1, 2018 — June 17, 2018
Category: Theatre
Part of the 2017-18 "Best of Theatre Knoxville Downtown" Season. A black comedy about white trash! A colorful family from a small Texas town must come to grips with the accidental death of the elderly family matriarch during a clandestine meeting in a seedy motel with her much younger married neighbor. The woman's family must deal with their own demons while preparing for what could be an embarrassing funeral.
"[This play by] the master of Texas Comedy...is maybe funnier than Daddy's Dyin'. His colorful eccentrics are dead on, teetering on a Bowie knife's edge between the hilarious improbable and the achingly real."
— The Los Angeles Times
"Run, don't walk to Del Shores new play!"
— DramaLogue
"Pick of the Week."
— L.A. Weekly
Theatre Knoxville Downtown, 319 North Gay Street, Knoxville, TN 37917. Information & tickets: 865-544-1999, www.theatreknoxville.com
Flatwater Storytelling Festival
June 1, 2018 — June 3, 2018
Category: Festivals & special events, Fundraisers and Kids & family
FIRST ANNUAL FLATWATER STORYTELLING FESTIVAL IN OAK RIDGE, TENNESSEE June 1-3.
We have three nationally renowned storytellers who will make you laugh, reminisce and cry – all at the same time: Minton Sparks, Bil Lepp and Tim Lowry. This storytelling event is a first for our area, according to our local historian. We are making history and it is truly exciting!
June 1 is a storytelling writing workshop by Minton Sparks, located at the lovely University of Tennessee Arboretum. June 2 is an outdoor festival on Melton Lake with music, food, cardboard boat races and so much more. June 3 is the stortytelling festival, held indoors at the historic Oak Ridge Playhouse from 2:00 to 5:00 p.m. and 6:30 p.m. to 9:30 p.m.
Organized by the three Oak Ridge Rotary Clubs, the Flatwater Festival will make a contribution to the Blossom Center for Childhood Excellence, providing childcare for working parents seven days a week on a sliding scale.
Our festival has the honor of having Kiran Singh Sirah, president of the nation's largest and one of the oldest storytelling festivals in the U.S kick-off the event. The International Storytelling Festival is located in Jonesborough, Tennessee.
Never been to a storytelling festival? We are betting most people in our region have not had this incredible experience.... so now is your chance!!!! This is a regional event!
Our website: http://flatwatertales.com/
Goodwill Industries-Knoxville: Bearden Jewelry Show
June 1, 2018 — June 3, 2018
Category: Festivals & special events
Have you been to the jewelry show at the Bearden Goodwill yet? Mark your calendars for great deals on jewelry in every style!
Goodwill Industries-Knoxville: 865-588-8567, www.gwiktn.org
UT Gardens: Joyful Flight: A Hummingbird Exhibit
May 22, 2018 — September 8, 2018
5-9 PM
Category: Exhibitions & visual art, Free event and Science & nature
The project, inspired by a similar exhibit at Rotary Botanical Garden in Janesville, Wisconsin, is designed to promote community participation and artist collaboration at the UT Gardens, Knoxville, as well as to raise awareness and support for the Gardens. 27 local professional and amateur artists have created unique interpretations of a wooden hummingbird silhouette. The pieces will be displayed throughout the summer of 2018 for Gardens visitors to enjoy. The Hummingbirds will then be sold at a live auction on September 8, 2018 with all proceeds benefiting the UT Gardens, Knoxville.
UT Gardens, Chapman Drive, Knoxville, TN 37996. Information: 865-974-7151, https://ag.tennessee.edu/utg/Pages/default.aspx