Calendar of Events
Monday, June 11, 2018
8th Annual Nief-Norf Summer Festival
June 11, 2018 — June 25, 2018
Category: Festivals & special events and Music
The Nief-Norf Summer Festival (nnSF) is an interdisciplinary summer music festival, bringing together dozens of performers, composers, and scholars to collaborate on the performance, creation, and discussion of contemporary music. The nnSF offers an immersive think-tank environment in the state-of-the-art Natalie L. Haslam Music Center at the University of Tennessee, Knoxville, and presents 7-8 concerts of modern music, aiming to encourage both appreciation for live music and support for contemporary art.
The Nief-Norf Summer Festival features full-time, faculty-led workshops in performance, composition, and music technology lasting the duration of the festival. In addition, each year the nnSF hosts two international calls for projects: the first, a Call for Papers for a weekend-long Research Summit on contemporary music, and the second, a Call for Scores competition for composers. These projects bring some of our generation's brightest and most promising composers and scholars to the festival for interaction with the fellows, the faculty, and the Knoxville community.
For more information, go to http://www.niefnorf.org/festival-overview.
Kids in the Arts Summer Camp
June 11, 2018 — June 22, 2018
Category: Classes & workshops, Dance, Exhibitions & visual art, Kids & family, Music and Science & nature
For ages 5-12. Dates: June 11-15, June 18-22, July 16-20, July 23-27, daily 9 AM – 4 PM at the Birdhouse, 800 N. 4th Avenue. We offer a kids camp, usually a week long, typically for ages 5-14. We tailor the lessons to multiple ages by working together in whole-group instruction or by splitting up into smaller groups to maximize learning. We spend the day together creating art through various art forms like music, improv games, visual art and dance. We meet-up at the end of the day and share our experiences in a cool down meditative share time. Our mission is to promote cooperation and the love of learning through art, craft and creativity! Through exploration of self we will find common ground in each other. Cost is $235 or $55 per day. https://kidsinthearts.weebly.com/ or karlalanhess@gmail.com
Steve Kaufman's Acoustic Concert Series
June 11, 2018 — June 22, 2018
Category: Music
Join Us for Two Weeks of Acoustic Concerts at Clayton Center Nutt Theater, Maryville College, 502 East Lamar Alexander Parkway, Maryville, TN 37804. June 11-15 and June 18-22 - Tickets $18
Special Contra Dance, Emily Abel Calling, Wednesday June 13 - Only $8
Any and Every Night is Fantastic! Entertainers From Around the World. Each year during the weeks of Kamp we have an internationally star studded concert series. This series is each night Monday through Friday. Each and every night is brilliant. Monday night could be your favorite night, so don't wait till Friday. Concerts begin at 7:00 PM with our Kamper Open Mic followed by the other Stars of the Night.
Monday, June 11: Cathy Fink, Finn Magill, Keith Yoder, Annie Savage, Donnie and Debbie Barbra
Tuesday, June 12: Rick Thum, Rachel Eddy, Aaron O'Rourke, Steve Kilby, Steve Baughman
Wednesday, June 13: Contra Dance with Emily Abel and the Kamp All Star Band 7:30 PM - Learning and Understanding Contra Dance 8 PM Dance Begins
Thursday, June 14: Richard Smith, Pat Kirtley, Evie Ladin, Carl Jones, Robin Kessinger, Josh Goforth
Friday, June 15: Marcy Marxer, Erynn Marshall, Steve Kaufman and Leftover Friends
Monday, June 18: Barbara Lamb, Jordan Ramsey, Phil Leadbetter, David Benedict, Dan Boner, Keith Yoder, Donnie and Debbie Barbra, Rob Bulkley
Tuesday, June 19: Gary Davis, Bill Evans, Jimmy Heffernan, Radim Zenkl, Andy Hatfield, Nate Lee, Annie Savage
Wednesday, June 20: Clive Carroll, Don Stiernberg, Stacy Phillips, Mark Cosgrove, Kent Knorr, Steve Roy, Ned Luberecki
Thursday, June 21: Eddie Adcock, Jerry Salley, Grant Gordy, Emory Lester, Kathy Chiavola, Annie Staninec, Roberto Dalla Vecchia
Friday, June 22: Russ Barenberg, Becky Buller, Steve Kaufman with The Kamp Leftover Friends

http://www.flatpik.com/kamp-concert-series or 865-982-3808
Knoxville Food Tours Schedule
June 11, 2018 — June 17, 2018
Category: Culinary arts and Festivals & special events
Book a fun day out for yourself or celebrate Father's Day with someone special this week!

Monday 1:30-4:00pm Gay St./Market Square
Tuesday 1:30-4:00pm Gay St./Market Square
Wednesday - Book a custom private tour for your group!
Thursday - Book a custom private tour for your group!
Friday 10:00am-12:30pm Old City Brunch
Friday 1:30-4:00pm Gay St./Market Sq Special $69!
Saturday 3:30-6:30pm Underground Supper Club
Sunday 11:00am-1:30pm Old North Knoxville Brunch
Sunday 2:30-5:00pm Lost Restaurants of Knoxville

Purchase tickets and see more info about the tours on the Calendar on our Public Tours/Buy Tickets page at www.knoxvillefoodtours.com.
Smart Trips: Try Transit Week
June 11, 2018 — June 16, 2018
Category: Festivals & special events
Try Transit Week is June 11-16. KAT will have various events to celebrate. Anyone who takes the bus or trolley that week and logs it on the Smart Trips app or web site will be entered into a special prize drawing! Check out the Smart Trips Facebook page for a listing of events.
McClung Museum: Stroller Tour: Show Me Your Mussels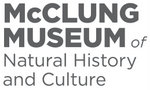 Category: Free event, History & heritage, Kids & family and Science & nature
Join us for a morning out as our museum educator leads engaging gallery tours for parents and caregivers and their infants through four year olds. Crying and wiggly babies welcome!
This month's tour will focus on the museum's freshwater mussel collection.
The event is free, but limited, and all attendees must register to attend online. Registration opens a month in advance and closes the day before the tour.
McClung Museum of Natural History and Culture, 1327 Circle Park Dr on the UT campus, Knoxville, TN 37996. Hours: M-Sa 9-5, Su 1-5. Information: 865-974-2144, http://mcclungmuseum.utk.edu
The Mill and Mine: Gary Clark, Jr.
Category: Music
Monday, June 11, guitarist Gary Clark, Jr. comes to the The Mill and Mine
In his short career of a few years, extraordinary blues-guitarist Gary Clark Jr. has been tapped for collaborations with the likes of Eric Clapton, The Rolling Stones, The Foo Fighters, and many more. His own music blends rock, soul, blues and hip hop for a unique sound that got him all of this attention. Don't miss one of the most critically acclaimed artists of this decade, live in Knoxville this summer!
The Mill & Mine, 227 W. Depot Avenue, Knoxville, TN 37917. Tickets/information: http://themillandmine.com
Central United Methodist Church: Trumpet Recital
Category: Free event and Music
**UPDATE 06/08/18**
Due to illness the trumpet recital between Joel Tillman and Steven Collins, scheduled for Monday, June 11, must cancel due to illness.
There will be a trumpet recital featuring Stephen Collins and Joel Tillman at Central United Methodist Church, 201 3rd Ave, Knoxville, TN 37917. Info: ric.sidey@gmail.com
Technical Society of Knoxville: Dr, Wayne Davis
June 11, 2018
11:30am-1:00pm
Category: Lectures and Science & nature
On June 11 Dr. Davis will give a presentation and update on the Tickle College of Engineering, the growth of students including diversity, and the progress made in improving the infrastructure. He will also talk about the exciting new engineering complex for which design is in progress and for which construction will begin this coming fall.
For this general-interest meeting, please RSVP technicalsocietyofknoxville@gmail.com or call 690-0705.
Dr. Davis was appointed Interim Chancellor on May 3, 2018. For the past ten years he has been serving as the Dean of the Tickle College of Engineering at UTK (so named in 2016 in honor of great benefactor and alumnus John D. Tickle). Dr. Davis also is the inaugural holder of the Wayne T. Davis Endowed Deans Chair, which was created by four engineering alumni in 2013.
As Professor of Civil and Environmental Engineering at UT, Dr. Davis has specialized in research and teaching on air quality management and pollution control. His articles and books in this field and his leadership in the advancement of engineering education have been highly acclaimed and have brought him many national and international recognitions and awards, including the Lyman Ripperton Outstanding Professor Award of the international Air and Waste Management Association (AWMA) and the Lifetime Achievement Award from the Institute of Professional and Environmental Practice (Pittsburgh PA) in 2007.
Dr. Davis served as the VP for Councils and as Chair of the Engineering Research Council 2010-2012 of the American Society for Engineering Education (ASEE). He served as Secretary/Treasurer of the Global Engineering Deans Council in 2016-2017. He is also active in several other professional associations and he is a fellow of AWMA and ASEE.
June 11, 2018 11:30AM-1:00PM
TSK meetings are held at Crowne Plaza Hotel, 401 W Summit Hill Drive and open to the public. Anyone interested in the meeting topic is welcome. Members and guests begin arriving around 11:30 AM and go through the buffet line. Cost is $13 per person payable in cash or by check in the meeting room to the designated collector. Cost without lunch is $7. A token for free parking in the hotel garage is included. Meetings are called to order at 11:55 and adjourned at 1:00 PM.
Yellow Optimist Fitness: Beginner Mat Pilates
Category: Classes & workshops and Dance
Learn to lengthen and strengthen with Yellow Optimist Fitness! This beginner class will introduce you to the core principles of Mat Pilates and guide you through several movements designed to engage our largest muscle groups. Ideal for active recovery, stretching, back and core strength development, this class will also help you release the stresses of your day.
Low Impact | Open to All Genders | Open to All Fitness Levels
Cost: $15
Reserve your spot at www.paypal.me/yellowoptimistfitdh. Only cash will be accepted at the door.
Sanctuary Vegan Cafe: Photographs by Aubrey Langley
June 7, 2018 — August 1, 2018
Opening Reception June 7, 6PM
Category: Exhibitions & visual art
Sanctuary Vegan Café will open a new exhibition of photographs by Aubrey Langley on Thursday, June 7 at 6:00pm. The event will include a reception and brief presentation by the photographer. The event is free and open to the public. (Show runs through August 1)
Aubrey Langley is 25 years old and has autism. Her condition has caused her a lot of anxiety and at times, seemingly insurmountable obstacles, for instance, making eye contact with humans is a big challenge. Fortunately, early on, Langley discovered the healing power of animals. She surrounds herself with dogs, cats, chickens, pigs, birds, rats, hamsters and more through her work at a veterinarian clinic and volunteering at the Gentle Barn Tennessee, a farm animal sanctuary.
Photography has been a passion of Langley's all her life. When she was very young, she loved to line up her stuffed animals on a bench and take photos of them with a little disposable camera. Today, she uses much more sophisticated equipment and hopes to make photography her career.
The Sanctuary Vegan Café art program invites visual artists and
photographers from the east Tennessee region to showcase their work with
themes reflecting healthy plant-based diets, animal liberation, environmental
awareness, positive inspirations, and peace and love for all sentient beings.

Each new exhibition runs for two months. The next "call for artists" for the
year 2019 will be in November.
Sanctuary Vegan Café is located at 151 N. Seven Oaks Dr, Knoxville, TN 37922.
Morristown-Hamblen Library: Exhibition by Chris Smith
June 7, 2018 — July 31, 2018
Category: Exhibitions & visual art and Free event
Chris Smith is showing his paintings and photography at the Morristown Hamblen Library through July 31.
Everyone studies history in school. The importance of history is essential to modern living. It not only tells us where we've been, or where we are now, but where we are going. Smith feels that the same theory applies to art. His artwork is an exploration of our past, "an echo in time" to better relate to our present and help shape the future of art. Smith's story begins at the age of 5 in Dallas, Texas, where his jealousy of his brothers' abilities to draw led him to pick up the pencil. In time, this need to draw grew as well as the need to create. At 7, he had surpassed his brothers' abilities but was still insecure of his own. As a child his parents moved a lot, which made forming relationships difficult. Drawing helped some in opening up. However, the insecurities were still there. He took art class through 7th and 8th grade, which was the only formal art schooling he received. Chris dropped out of school in 9th grade and immediately got into the work force. Married at age of 21, Smith started family life and his passion for art began to get buried and lost in the shuffle. Many years later, and after the marriage failed, Smith returned to his art.
Smith says, "I found a spark of inspiration in the most unlikely way. Playing a game on my phone, I met a woman that captured my heart and sparked my passions for art once more." he said. This rekindling quickly became an inferno that led to painting and living in Tennessee. Oils, acrylics, newspaper, plaster, pens, and color pencils have been used in Smith's artwork that now exceeds 100 pieces. "This solo exhibition represents some of my best works over the course of what is now the end of my first year painting," he said. "My artwork has been influenced by many of art's most notable masters - Monet, Picasso, Pollock, Bacon, Klee and most notably Van Gogh. I feel that the key to finding art's future is found in its past. I hope that like the pages of history books, my art not only speaks to its viewers but it moves them to forge its future."
All artwork is available for sale unless labeled NFS. Prints are available for sale per request. Commissioned work is also welcomed and must be scheduled. If you would like more information, contact Chris Smith at 423-714-6738 or 423-714-6708 or contact Smith_Art_Studio@Yahoo.com. The Morristown-Hamblen Library hosts ongoing exhibits of Morristown Art Association members with the exhibits changing every two months. For information about the Morristown Art Association, visit www.morristownart.org; the current exhibit or to purchase the art, please contact the artist; or call the Morristown-Hamblen Library at 423-586-6410.