Calendar of Events
Friday, April 13, 2018
Pellissippi State: The Seagull
April 13, 2018 — April 22, 2018
Category: Theatre
"The Seagull" by Anton Chekhov.
Performance dates for "The Seagull" are April 13-15 and 20-22. "The Seagull" is part of The Arts at Pellissippi State, an annual community arts series of theatrical and musical performances, visual arts exhibits and lectures. For more information about the Arts series, visit www.pstcc.edu/arts or call 865-694-6400.
In the Clayton Performing Arts Center. Hardin Valley Campus of Pellissippi State: 10915 Hardin Valley Road, Knoxville, TN 37932. Information: 865-694-6405, www.pstcc.edu/arts
Museum of Appalachia: Sheep Shearing Days
April 13, 2018 — April 21, 2018
Category: Festivals & special events, History & heritage and Kids & family
Friday, April 13th, Friday, April 20th, Saturday, April 21st
Students and families are invited to join us as we trim the winter's heavy growth of wool from our flock of sheep.
Tickets on sale NOW! Families and individuals, purchase discounted advance tickets by clicking the button below. Groups of 20 or more, call us at 865-494-7680 to for pricing and reservation info. Tickets: http://www.museumofappalachia.org/sheep-shearing-day/
The woolly animals will be trimmed by an experienced shearer who explains the shearing process, demonstrating with hand-cranked and hand-held shears, powered by enthusiastic student participants. This day of hands-on activities will include demonstrations of carding, spinning, weaving, and other ways that pioneers prepared wool. We'll also have sheep herding, music, an animal meet & greet, and more!
Museum of Appalachia, 2819 Andersonville Hwy., Clinton, TN 37716 (16 miles north of Knoxville at I-75, exit 122, then one mile east). Open every day except Thanksgiving and Christmas. Information: 865-494-7680, www.museumofappalachia.org
Ewing Gallery: MFA Thesis Exhibitions
April 13, 2018 — April 19, 2018
Category: Exhibitions & visual art and Free event
MFA Thesis Exhibitions: Carey, LeFever, and Winters
Reception: Friday, April 13, 6-9PM
The third group of MFA Thesis Exhibitions will take place in the Ewing Gallery. In partial fulfillment of their graduation requirements, students pursuing the Master of Fine Arts (MFA) degree are required to mount a solo exhibition of work, and to defend their work during an oral examination in front of a faculty committee. Due to the number of graduate students enrolled in the UT School of Art, these exhibitions generally take the form of small groups of students presenting concurrent solo exhibitions in the gallery space.
MaryAnne Carey – Destruction's Security Unit
Amy LeFever – Point Counterpoint
Johanna Winters – The Middle Tell
Ewing Gallery, 1715 Volunteer Blvd on the UT campus, Knoxville, TN 37996. Information: 865-974-3200, www.ewing-gallery.utk.edu
UT School of Music Opera Theatre: Middlemarch in Spring
April 13, 2018 — April 15, 2018
UT School of Music Opera Theatre presents Allen Shearer's Middlemarch in Spring.
Friday, April 13, 2018 at 8 p.m.
Saturday, April 14, 2018 at 2:30 and 8 p.m.
Sunday, April 15, 2018 at 2:30 p.m.
Bijou Theatre
803 S. Gay St.
Knoxville, TN 37902
Tickets at the Tennessee Theatre Box Office, 224 Clinch Avenue, Knoxville, 865 684 1200 ex. 2, ticketmaster.com or 800 745 3000.
For more information: music.utk.edu/opera, 865 974 8935 or musicnews@utk.edu.
Knoxville Museum of Art: Alive After Five
Category: Music
Crawlspace
Alive After Five is a unique live music series that takes place in the smoke-free, casually elegant setting of the Ann and Steve Bailey Hall in the Knoxville Museum of Art. There is a live band on stage, seating at tables, two cash bars, food from area restaurants, free freshly popped popcorn, and free parking. Audience members can enjoy listening to music, dancing, and browsing the museum's art galleries. Admission is $15 for general and $10 for museum members and college students with ID. Ages 17 and under are admitted free.
Knoxville Museum of Art, 1050 World's Fair Park Dr, Knoxville, TN 37916. Hours: Tuesday-Saturday, 10AM-5PM, Sunday, 1-5PM. Information: 865-525-6101, www.knoxart.org
Knoxville Botanical Garden: Hats in Bloom
Category: Fundraisers
It may be winter now, but spring will be here soon!
Start planning now to attend hats in bloom
An annual benefit for the Knoxville Botanical Garden on Friday, April 13, 2018 in the Dogwood Center and surrounding gardens at The Knoxville Botanical Garden & Arboretum.
Join us for one of Knoxville's most beautiful and fun events! Sip champagne mimosas and enjoy a delicious lunch in a beautiful setting. Wearing a hat is not required, but wear it if you have one!
Hats in Bloom features talented milliner Patricia Frankum. Try on and choose from her fabulous selection of designer hats. All proceeds from the event support the Knoxville Botanical Garden & Arboretum, an amazing historic public garden located east of downtown Knoxville.
Three ways to reserve:
Call the Knoxville Botanical Garden 865-862-8717
Mail your check to Knoxville Botanical Garden, 2743 Wimpole Avenue, Knoxville TN 37914
Purchase tickets online.
Knoxville Botanical Garden and Arboretum, 2743 Wimpole Ave, Knoxville, TN 37914. Hours: Gardens open daily from dawn to dusk. Information: 865-862-8717, www.knoxgarden.org
Ijams Nature Center: TASTE OF NATURE: Wine and Wildflowers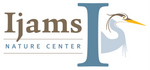 Category: Classes & workshops, Culinary arts, Festivals & special events and Science & nature
**THIS EVENT IS FOR AGES 21 AND UP** Taste of Nature is a new series starting in February 2018. Each month we will pair a natural history chat with cocktails and refreshments. Join us as we relax, drink, and learn about the world around us. This month, we will stop and smell the wildflowers! We will enjoy wine that reminds of spring wildflowers, learn about the flowers native to Tennessee, and then take a stroll to look for these ephemeral beauties.
The fee for this program is $20 per person. EVERYONE MUST HAVE A TICKET.
https://www.eventbrite.com/e/ijams-taste-of-nature-wine-and-wildflowers-tickets-42093156765
More events at http://ijams.org/events/. Ijams Nature Center, 2915 Island Home Ave, Knoxville, TN 37920. Hours: Grounds and trails open during daylight hours. Call for Visitor Center hours. Information: 865-577-4717, www.ijams.org
Knoxville Symphony Orchestra: Mozart Piano Concerto

April 12, 2018 — April 13, 2018
7:30 PM
Category: Music
Part of the Knoxville Symphony Orchestra's 2017-2018 Moxley Carmichael Masterworks Series, which marks the KSO's 82nd season and features new Music Director Aram Demirjian.
This springtime Masterworks brings music of Mazzioli, Mozart's Piano Concerto No. 21, and Schumann's Symphony No. 2. The first and third pieces of the program offer an emotional journey surrounding the peaceful repose of the Mozart Piano Concerto.
Guest conductor Edwin Outwater is currently the Music Director of Ontario's Kitchener-Waterloo Symphony as well as Director of Summer Concerts at the San Francisco Symphony. He was recently appointed Artistic Director of the Eastern Sierra Symphony, a summer festival in Mammoth Lakes, California. An ardent champion of new music and cross-cultural collaboration, he is a visionary programmer with a gift for bringing context to the concert hall. Pianist Fei-Fei Dong has been playing piano since the age of five, holds two degrees from The Juilliard School, and is a winner of the Concert Artists Guild Competition and a top finalist at the 14th Van Cliburn International Piano Competition.
Each concert includes a 30-minute pre-concert chat at 6:30 p.m. with conductor and guest artist, allowing an up-close Q&A session, insights and background to the music, composers and more. Thursday and Friday evenings at 7:30 PM at the Tennessee Theatre, 604 S. Gay Street, Knoxville, TN 37902. Tickets and information: 865-291-3310, www.knoxvillesymphony.com
Fountain City Art Center: Central High School National Arts Honor Society

April 11, 2018 — April 19, 2018
Category: Exhibitions & visual art, Fine Crafts and Free event
Reception: Thursday, April 19, 6:00 PM to 7:30 PM. Free and open to the public.
Exhibit viewing hours: Hours: Tu & Th 9-5, W & F 10-5, 2nd-4th Sa 10-1. Fountain City Art Center, 213 Hotel Ave, Knoxville, TN 37918. Information: 865-357-2787, www.fountaincityartcenter.com
East TN Farmers Association: Farmers Markets
April 10, 2018 — November 24, 2018
Category: Culinary arts, Free event and Science & nature
Tuesdays 3-6 PM: Ebenezer Road Farmers Market, 1001 Ebenezer Road, Knoxville
Wednesdays 3-6 PM: Oak Ridge Farmers Market, Jackson Square
Fridays 3-6 PM: Lakeshore Park Farmers Market, 5908 Lyons View Drive, Knoxville
Saturdays 8 AM-Noon: Oak Ridge Farmers Market, Jackson Square
We bring the farm to you! Since 1976, the East TN Farmers Association (FARM) has offered fresh, local food and farm-based crafts. We have three convenient farmers market locations. All three locations offer sustainably produced grass-fed meat, hand-picked produce, farm fresh eggs, artisan bread and cheese, local honey, flowers and farm-based crafts. We inspect our vendors to make sure they are 100 percent local, all the time. The market is open mid-April through late November. Join us this season for high-quality food and crafts, in a convenient location!
http://www.easttnfarmmarkets.org/index.asp
The Central Collective: UTILITY with Melissa Everett
April 6, 2018 — May 15, 2018
Category: Exhibitions & visual art, Fine Crafts and Free event
OPENING FIRST FRIDAY, APRIL 6, 6:00 PM-9:00PM
My journey as an artist began with the comfort and connection associated with quilt making. I taught myself to quilt in 2012 upon the arrival of my first son. It was one of those huge transitions in life when you don't really know what is about to happen next but you hold on and go for it. Much to my surprise, this "little hobby" I was embarking on would lead to huge personal growth, branching out and meeting some of the most inspirational people here in Knoxville.
Domestic life was a difficult adjustment for me, and through quilting I was able to find beauty and calm in the day to day hustle of child rearing. The historically woman-dominated craft of quilting was becoming a way of life for me, as it has for so many before me. For many years, women have been making these objects of utility to provide warmth and security to their loved ones, pouring their prayers and hardships into each one and weaving broken pieces back together. The quilt's utility is so appealing and practical, yet what goes into making the surface design of each quilt is so much more than useful--and this method of beautifying the home environment has a deep and rich history into which I step with each quilt I design..
Modern quilt making has evolved into a movement of personal expression which has spurred me to keep exploring, asking questions and searching for more. My work is evolving, centering me and satisfying my need to be stimulated visually through color, composition and concept. I've been influenced greatly by cut paper collage, abstract expressionism, print making and a love for what I call organic geometry. There is a deep satisfaction in the calculated imperfections that come from creating by hand and being a work in progress, because these processes resonate with my experience. I discover under-appreciated beauty in life's imperfections. This show is about how much more there is to life than UTILITY.
This show is dedicated to the women who have taught me and encouraged me to explore. https://www.melissaneverett.com
The Central Collective, 923 N. Central Street, Knoxville, TN 37917. Information: 865-236-1590, info@thecentralcollective.com, www.thecentralcollective.com
UT Downtown Gallery: Clarence Morgan - On the Fringe of Conformity
April 6, 2018 — April 28, 2018
Category: Exhibitions & visual art and Free event
Artist Lecture: Thursday, April 5, 7:30 PM, McCarty Auditorium, Art+ Architecture Building
Opening Reception: Friday, April 6, 5-9PM
Clarence Morgan is a visual artist whose studio focus is centered on painting, drawing and printmaking – often of an abstract nature. Utilizing random shapes and biomorphic forms within an intricate network of drawing, collage elements and subtle color, Morgan's work ranges from highly patterned organic painting compositions to meticulously articulated and somewhat minimal collage-drawings. He approaches each work intuitively allowing the forms and elements to find their own natural cadence visual pulse. He studied painting and drawing at the Pennsylvania Academy of The Fine Arts with continued study in painting at the University of Pennsylvania's Graduate School of Fine Arts (now renamed Penn Design). Morgan's prints, paintings and works on paper can be found in the collections of the Walker Art Center, Minneapolis Institute of Arts, the Pennsylvania Academy of The Fine Arts, Asheville Museum of Art, Cleveland Museum of Art and Weisman Museum of Art as well as many private collections throughout the United Sates. Clarence Morgan resides in Minneapolis, MN where he maintains a studio and is a Professor of Art at the University of Minnesota.
UT Downtown Gallery, 106 S. Gay St, Knoxville, TN 37902. Hours: W-F 11-6, Sa 10-3. Information: 865-673-0802, http://web.utk.edu/~downtown