Calendar of Events
Saturday, April 14, 2018
Clayton Center for the Arts: Mummenschanz: you & me
Category: Festivals & special events, Music and Theatre
Part of the Clayton Center for the Arts 2017-2018 season!
Since its successful three year run on Broadway, Swiss based theater troupe MUMMENSCHANZ has pioneered a new form of visual theater that has since spawned multiple new genres reclaiming their legacy. MUMMENSCHANZ has been dazzling audiences worldwide for more than 45 years. The 2017-2018 season will see a brand new creation, "you & me" by the visionary MUMMENSCHANZ troupe. New performers will bring to life the large scale masks you've grown to love; as well as reviving a historic tradition of acrobatics. The show will also include some of the classic sketches that have stood the test of time.
"you & me" will focus on the love and mutual joy the audiences and performers experience in MUMMENSCHANZ's one of a kind theatrical performances, hence the title "you & me".
The MUSICIANS OF SILENCE, their soundtrack is the awe, joy and laughter their audiences experience and have grown to love.
Clayton Center for the Arts: 502 East Lamar Alexander Parkway, Maryville, TN 37804. Information/tickets: 865-981-8590, www.ClaytonArtsCenter.com
Oak Ridge Civic Music Association: Richard Stoltzman & Peter John Stoltzman
Category: Music
Part of the Chamber Music Series of the Oak Ridge Civic Music Association's 73rd season!
Pre-concert talk begins at 7:00 PM at Oak Ridge Unitarian Universalist Church
Clarinetist Richard Stoltzman's virtuosity, musicianship and sheer personal magnetism have made him one of today's most sought-after concert artists. As soloist with over a hundred orchestras, a captivating recitalist, an innovative jazz artist, and a prolific recording artist, this two-time Grammy Award winner has defied categorization, dazzling critics and audiences alike throughout many musical genres. Richard Stoltzman will be joined by his son, pianist, Peter John Stoltzman, for a program celebrating Leonard Bernstein and also featuring the music of Ives and Gershwin.
Tickets/information: 865-483-5569, www.orcma.org
Knoxville Guitar Society: Adam del Monte
Category: Music
Part of the 2017-2018 Concert Season
First Prize Winner at the 1997 Stotsenberg International Classical Guitar Competition, Adam del Monte is one of the new dynamic forces in both flamenco and classical guitar. He studied flamenco and classical guitar in Spain, Israel & England. Beginning with his father, he continued his training with such famed Gypsy performers as Pepe "Habichuela", Paco Cortez, Nino Miguel and Gerardo Nunez. Adam has been on the studio guitar department faculty at USC since 2000, where he teaches flamenco and classical guitar. https://www.adamdelmonte.com/biography
Tickets are sold at the door the night of each event. Ticket prices (unless otherwise noted): $20 adults; Children 12 & under admitted free; Students 12 - 18 $5 General Admission. Seating is general admission. Box office opens 1/2 hour before performance. Free reception immediately following concert. Concerts take place at Episcopal Church of the Good Samaritan, 425 North Cedar Bluff, Knoxville. Knoxville Guitar Society: 865-694-4108, www.knoxvilleguitar.org
Knoxville Opera: Rossini Festival International Street Fair
Category: Culinary arts, Dance, Festivals & special events, Free event, Kids & family and Music
As one of the Southeast's most alluring cultural attractions, Knoxville Opera's Rossini Festival International Street Fair brings a taste of Europe to East Tennessee by celebrating the color, fun, and excitement of opera and international culture. This extraordinary event also presents a golden opportunity to attend one of the Knoxville Opera's professional productions. Combining a vibrant International Street Fair with world class opera performances, art and craft exhibitions, and a wide variety of other events, the Rossini Festival transforms downtown Knoxville's Gay Street into a colorful International festival. The festival features four stages with a range of entertainment options, an upscale artisan's market, the smells and tastes of wonderful foods and beverages, and a special children's area on Market Square, complete with fun entertainment and games.
Throughout downtown Knoxville. Information: 865 524-0795, http://www.knoxvilleopera.com/rossini-festival-3/
UT School of Music: 2018 Gala

Category: Fundraisers and Music
Join us for a Red, White, and Orange celebration full of American music classics, fine dining, and lively auctions!
All contributions from this black tie event will fund scholarships to attract the very best young musicians to the University of Tennessee, thanks to the generous sponsorship of Pilot Flying J.
The evening will feature entertainment by outstanding School of Music students and faculty. A cocktail reception with open bar, hors d'oeuvres, and silent auction begin at 6 p.m. Dinner will be served at 7:30 p.m. with entertainment throughout and live auction to follow.
At Cherokee Country Club, 5138 Lyons View Pike, Knoxville, TN 37919
Info: 865-974-3241, www.music.utk.edu/gala
Historic Ramsey House: Caleb Bailey Antique Appraisals
Category: Exhibitions & visual art, Festivals & special events, Fine Crafts and History & heritage
11am-3pm - Have you found something in Grandma's attic that you think may be of some value? Are you curious about identifying a piece that has been in the family for as long as you can remember? Bring it in and have Caleb take a look at your treasure. For each appraised item there will be a $10 charge. There will also be a free tour of Ramsey House for each person with an item that has been appraised. Caleb is a graduate of Ashford Institute of Antiques (AIA). He is a PACC certified appraiser.
Historic Ramsey House, 2614 Thorngrove Pike, Knoxville, TN 37914. Information: 865-546-0745, www.ramseyhouse.org
Tennessee Theatre: America
Category: Music
The year 2018 marks the 48th Anniversary of perennial classic-rock favorite, America. Founding members, Gerry Beckley and Dewey Bunnell (along with former band mate Dan Peek) met in high school in London in the late 1960s and quickly harmonized their way to the top of the charts on the strength of their signature song "A Horse With No Name". America became a global household name and paved the way with an impressive string of hits following the success of their first #1 single. Forty plus years later, these friends are still making music together, touring the world and thrilling audiences with their timeless sound.
America's journey has found them exploring a wide variety of musical terrain. Their best-known tunes, which also include "I Need You," "Ventura Highway," "Don't Cross The River," "Tin Man," "Lonely People," and "Sister Golden Hair" were cornerstones of 1970's Top 40 and FM rock radio. Yet beyond their impressive catalog of hits, listeners would discover there was always much more to America than surface perceptions. The combination of Gerry Beckley's melodic pop rock and Dewey Bunnell's use of folk-jazz elements, slinky Latin-leaning rhythms and impressionistic lyric imagery contrasted well with Dan Peek's more traditional country-rock leanings and highly personal lyrics.
Tennessee Theatre, 604 S. Gay Street, Knoxville, TN 37902. For information/tickets: 865-684-1200, www.tennesseetheatre.com, www.ticketmaster.com
National Weightlifting Day
Category: Classes & workshops and Festivals & special events
USA Weightlifting (USA-W) has declared April 14, 2018, as National "Try Weightlifting Day". Sanctioned Weightlifting clubs will open their doors to people of all ages, body types, and experience levels to allow athletes to learn why Olympic Weightlifting is beneficial for athleticism and a healthy life.
Weightlifting training has been shown to improve explosive power, strength, stability, balance, flexibility, coordination, body awareness, and mental tenacity. It is used by nearly all strength and conditioning athletic programs to develop their athletes, regardless of the sport specific application. Olympic Weightlifting was at the bottom of the list of Sports Injuries. Many suggest that Weightlifting actually makes the body more resilient to injury, as it adapts to handling heavy weights.
TriStar Weightlifting, a USA-W sanctioned club is excited to open their doors to share their passion with Knoxville locals for a day. If you are interested in Try Weightlifting Day, you can find more information on USA Weightlifting's website, https://www.teamusa.org/USA-Weightlifting.
TriStar Weightlifting is located at 1412 N Sixth Ave, Knoxville TN. You can send your questions to them at tristarweightlifting@gmail.com, or find more information at their website http://rockytopcrossfit.com/programs/tristar-weightlifting/
Jubilee Community Arts: The Naughty Knots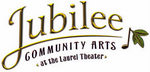 Category: Music
Sarah Pirkle, Griffin Van & Milly Cavender
The East Tennessee trio The Naughty Knots bring together a blend of country, jazz and blues and old time fiddle tunes that are as homegrown as garden tomatoes. The Naughty Knots can cook up some delicious tunes and serve them to you on a silver platter, with a focus on great songwriting, tight harmonies and solid instrumentation, as they showed in their first CD 12 Song in the Pan.

Jubilee Community Arts at the Laurel Theater, 1538 Laurel Ave, Knoxville, TN 37916. Tickets (discounts apply to advance purchase, JCA members, students & seniors) available through http://www.brownpapertickets.com/producer/1118485, 1-800-838-3006 ext 1, and at the door. For information: 865-522-5851, www.jubileearts.org
Pellissippi State: The Seagull
April 13, 2018 — April 22, 2018
Category: Theatre
"The Seagull" by Anton Chekhov.
Performance dates for "The Seagull" are April 13-15 and 20-22. "The Seagull" is part of The Arts at Pellissippi State, an annual community arts series of theatrical and musical performances, visual arts exhibits and lectures. For more information about the Arts series, visit www.pstcc.edu/arts or call 865-694-6400.
In the Clayton Performing Arts Center. Hardin Valley Campus of Pellissippi State: 10915 Hardin Valley Road, Knoxville, TN 37932. Information: 865-694-6405, www.pstcc.edu/arts
Museum of Appalachia: Sheep Shearing Days
April 13, 2018 — April 21, 2018
Category: Festivals & special events, History & heritage and Kids & family
Friday, April 13th, Friday, April 20th, Saturday, April 21st
Students and families are invited to join us as we trim the winter's heavy growth of wool from our flock of sheep.
Tickets on sale NOW! Families and individuals, purchase discounted advance tickets by clicking the button below. Groups of 20 or more, call us at 865-494-7680 to for pricing and reservation info. Tickets: http://www.museumofappalachia.org/sheep-shearing-day/
The woolly animals will be trimmed by an experienced shearer who explains the shearing process, demonstrating with hand-cranked and hand-held shears, powered by enthusiastic student participants. This day of hands-on activities will include demonstrations of carding, spinning, weaving, and other ways that pioneers prepared wool. We'll also have sheep herding, music, an animal meet & greet, and more!
Museum of Appalachia, 2819 Andersonville Hwy., Clinton, TN 37716 (16 miles north of Knoxville at I-75, exit 122, then one mile east). Open every day except Thanksgiving and Christmas. Information: 865-494-7680, www.museumofappalachia.org