Calendar of Events
Sunday, April 1, 2018
Dogwood Arts: Art In Public Places
April 1, 2018 — March 10, 2019
Category: Exhibitions & visual art and Free event
Dogwood Arts Art In Public Places - Temporary Sculpture Exhibition
Art in Public Places is a large-scale outdoor sculpture program showcased throughout Knoxville, Oak Ridge, and Alcoa, Tennessee. The annual rotating installation is one of many Dogwood Arts programs focused on providing access to the arts for everyone, promoting awareness of the strong visual arts community thriving in our region, and creating a vibrant and inspiring environment for residents and visitors to experience. Over the past eleven years, Dogwood Arts has curated and installed over 220 works of art, and the Art In Public Places program has gained national recognition as a platform for world-class artists. This year's ambitious collection of sculptures created by artists from across the nation has been selected by Director of the Zuckerman Museum of Art, Justin Rabideau.
Dogwood Arts, 123 W. Jackson Ave, Knoxville, TN 37902. Information: 865-637-4561, www.dogwoodarts.com
Knoxville Botanical Garden: Easter Sunrise Service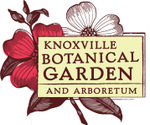 April 1, 2018
7:00-8:00AM
Category: Festivals & special events and Free event
Join us in the LeConte Meadow at the Knoxville Botanical Garden & Arboretum for this year's Easter Sunrise Service.
April 1 at 7:00 am - 8:00 am.
Wear comfortable shoes and clothing.
Everyone in the community is invited to attend.
Free, offering to benefit the Gardens.
Knoxville Botanical Garden and Arboretum, 2743 Wimpole Ave, Knoxville, TN 37914. Hours: Gardens open daily from dawn to dusk. Information: 865-862-8717, www.knoxgarden.org.
Knoxville Children's Theatre: Lilies of the Field
March 30, 2018 — April 15, 2018
Category: Kids & family and Theatre
Knoxville Children's Theatre will present 14 live performances of the inspirational play, "Lilies Of The Field," adapted from the novel by William E. Barrett and made famous by the Oscar-winning comedy-drama film, starring Sidney Poitier and Lilia Skala.
The live stage play will be performed March 30 through April 15:
Fri., Mar. 30 at 7 PM, Sat., Mar. 31 at 1 PM & 5 PM, Sun., Apr. 1 at 3 PM
Thurs., Apr. 5 at 7 PM, Fri., Apr. 6 at 7 PM, Sat., Apr. 7 at 1 PM & 5 PM, Sun., Apr. 8 at 3 PM,
Thurs., Apr. 12 at 7 PM, Fri., Apr. 13 at 7 PM, Sat., Apr. 14 at 1 PM & 5 PM, Sun., Apr. 15 at 3 PM.
Based on a true story and the Oscar-winning film, "Lilies Of The Field" is the gently humorous tale of how a group of German nuns convince an aimless drifter to help them build a chapel in the middle of the New Mexico desert. Presented especially for Easter, this inspirational yarn proves God does indeed "move in mysterious ways!"
The play is performed by 11 talented young actors, from ages 13 to 16. Derrick Washington, Jr. plays Homer Smith, the carefree young man who happens upon the Sisters when his car breaks down in the New Mexico desert. Hallie Boring plays the Mother Superior who believes that Homer has been sent from God to help her build a chapel. The South Carolina Baptist and the Catholic nun engage in a battle of wills over the fate of Mother's planned chapel. KCT Academy Director Dennis E. Perkins, a senior at West High, directs the production. Ryan Cross is the stage manager. Jaden Lily Branson will be the play's stage manager.
Knoxville Children's Theatre, 109 E. Churchwell Avenue, Knoxville, TN 37917. Information: 865-208-3677, www.knoxvillechildrenstheatre.com
Carpetbag Theatre: Dark Cowboys and Prairie Queens
March 29, 2018 — April 1, 2018
Category: Theatre
The Carpetbag Theatre presents Dark Cowgirls and Prairie Queens at Ula Love Carousel Theatre, 1704 Andy Holt, Knoxville, TN 37917
Mar 29-31 at 7 PM, Apr 1 at 4 PM
Dark Cowboys and Prairie Queens is the story of a little known facet of American History. Filled with vivid images, captivating stories and harmonious song, "Cowgirls brings to life seven of the most colorful Black women to emerge from the American West." The play is an imaginative dramatization of the lives of Mary Fields (Black Mary), Biddy Mason (Grandma Mason), sculptress Edmonia Lewis (Little Wildfire), Mary Ellen Pleasant (Mammy Pleasant) of underground railroad fame, and Julia Boulette (fondly remembered as the Queen of Virginia City).
This production is part of an original series that has been funded by the Roy Cockrum Foundation in celebration of our 50th Anniversary in 2019; a foundation which enables theaters to reach beyond their normal scope of activities and undertake ambitious and creative productions.
This play has been presented in many venues throughout its 35 year history, including the New Victory Theater, a Broadway theater. It was featured at the closing of the Free Southern Theatre (1963 - 1985) in New Orleans, Louisiana and the beginning of the first National Black Theater Festival in Winston-Salem, North Carolina. Dark Cowgirls has roots at the Alternate ROOTS Festival in Atlanta, Georgia and its story still lives in communities from Mississippi to California, and from Massachusetts to Florida. It has been performed for women (at the Women in Theater Festival in Boston and the Foot of the Mountain in Minneapolis) and men (the Black Cowboys of Northern Alabama and Northern California). Dark Cowgirls owes its longevity to the many small stubborn sponsors who believed that it was important to tell stories of empowerment and to celebrate the forgotten lives of Black women.
Carpetbag Theatre at Fourth United Presbyterian Church, 1323 N. Broadway Knoxville, TN 37917. Information & tickets: 865-544-0447, www.carpetbagtheatre.org.
Clarence Brown Theatre: Dream of the Burning Boy
March 28, 2018 — April 15, 2018
Category: Theatre
By: David West Read
"…eloquent, affecting…moving." The New York Times
Since the death of his favorite student, Larry Morrow, a fifty-something high school teacher, has been falling asleep at his desk and dreaming. The student's sister and his friends find little solace in schoolwork. And the school's guidance counselor keeps hanging inspirational slogans on the walls to help everyone "process their emotions." A bittersweet story of finding the way and strength to move on. This production contains mature language and themes.
Lab Theatre, 1714 Andy Holt Ave on the UT campus, Knoxville, TN 37996. For information: 865-974-5161, www.clarencebrowntheatre.com. For tickets: 865-974-5161, 865-656-4444, www.knoxvilletickets.com
Tai Chi Classes with Karl Hess
March 25, 2018 — December 15, 2018
Category: Festivals & special events
Meeting every Sunday from 11 AM - noon at Adair Park, 1807 Adair Drive, Knoxville, TN 37918, near the Gazebo and Playground.

Meeting every Wednesday from 6-7 PM at Good People, 4026 Chapman Hwy, Knoxville, TN 37920.
Beginning April 7, meeting on Saturdays from 11 AM - noon at Olde Mechanicsville Park on Arthur St. near the Firehouse and the Lotus Light Center.
Requested donation of $10 for each class, $17 for two classes/week, or $22 for 3 classes/week.
Information: Karl Hess, karlalanhess@gmail.com
McClung Museum: Pick Your Poison: Intoxicating Pleasures and Medical Prescriptions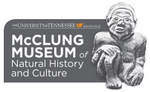 March 23, 2018 — August 19, 2018
Category: Exhibitions & visual art, Free event, History & heritage and Science & nature
Pick Your Poison examines how mind-altering drugs have been used throughout the history of America.
Featuring over forty medicines, advertisements, historic and popular culture documents and books, video footage, and paraphernalia, the exhibition explores why some drugs remain socially acceptable, while others are outlawed because of their toxic, and intoxicating, characteristics.
These classifications have shifted at different times in history because of social and historical factors, and will continue to change. The exhibition explores some of the factors that have shaped the changing definition of some of our most potent drugs––alcohol, tobacco, opium, cocaine, and marijuana––from medical miracle to social menace.
McClung Museum of Natural History and Culture, 1327 Circle Park Dr on the UT campus, Knoxville, TN 37996. Hours: Monday-Saturday, 9AM-5PM, Sunday, 1-5PM. Information: 865-974-2144, http://mcclungmuseum.utk.edu
Arrowmont School of Arts and Crafts: Spring Wildflower Pilgrimage Artist-of-the-Year
March 21, 2018 — April 29, 2018
Category: Exhibitions & visual art, Fine Crafts and Free event
Closing Reception: April 25, 5:30-7pm
In the Geoffrey A. Wolpert Gallery
Arrowmont School of Arts and Crafts, 556 Parkway, Gatlinburg, TN 37738. Information: 865-436-5860, www.arrowmont.org
Dragon Lights Festival
March 16, 2018 — April 22, 2018
Category: Festivals & special events, History & heritage and Kids & family
Dragon Lights, Knoxville's first-ever Chinese lantern festival, will take place at Chilhowee Park and Exposition Center and will be open every night from 5:30pm until 10:00pm.
Featuring over 40 larger-than-life lantern displays, Dragon Lights is the largest Chinese lantern festival in the Eastern Unites States. Thousands of sculptural and light components make this event a true visual treat. Dozens of Chinese artisans travel the world to keep this century-old tradition alive, and they will be constructing the displays on site at Chilhowee as the festival draws near. Dragon Lights also will feature performances by Chinese acrobats and Chinese folk art demonstrations, as well as children's activities.
Don't miss this unique experience. Tickets ($16 per adult, or $10 for children) are on sale now. Call Ticketmaster at 1-800-745-3000 or stop by the Civic Coliseum Box Office. (Group tickets for 15 or more are only available at the Coliseum Box Office, 865-215-8999.) http://www.chilhoweepark.org/dragon-lights-festival/
Arrowmont School of Arts and Crafts: Artist-in-Residence Exhibit: Alternative Bodies
March 10, 2018 — May 5, 2018
Category: Exhibitions & visual art and Free event
Please join us for the reception on Saturday, April 7th in the Blain Gallery for light refreshments.
Arrowmont School of Arts and Crafts announces Alternative Bodies, a group exhibition showcasing new work by the 2017-2018 Arrowmont Artists-in-Residence: Xia Zhang, Paige Ward, Elyse-Krista Mische, Emily Culver, and Max Adrian. In vulnerable ways, these artists touch on a variety of topics related to the body such as queerness, sexuality, faith, race, and death. These artists are playful and inventive with their processes in order to start conversations that may otherwise be difficult to digest.
Works such as those by Zhang, Culver, and Adrian focus on matters of flesh and bone: what it means to touch bodies, to express ourselves through our bodies and the objects we interact with, to be celebrated, stigmatized, or separated because of our bodies. Tactility is a key element for these works which span a breadth of materials like faux-fur, orange peels, and rubber. Works by Mische and Ward, on the other hand, consider spiritual existences in pursuit of greater understanding of our mortality and what lies in wait beyond the body. Objects like concrete pillows and monumental papier-mâché vessels reference the body through its absence. Metaphors for faith and self-preservation speak to multiple possibilities of seeking and finding comfort.
Collectively, all five artists encourage the viewer to contemplate other perspectives and expressions of humanness at a time when the world feels more divided than unified. Alternative Bodies aspires to a level of empathy and compassion for the hopes, hardships, and successes we all have within our physical forms.
The Artists-in-Residence Program is an 11-month program which provides early career, self-directed artists time, space and support to experiment and develop a new body of work in a creative community environment. Each year, five artists of different media are selected for the eleven-month program, which begins mid-June and continues through late May of the following year. Participants receive exhibition opportunities, teaching experience, professional development and a private studio.
In the Sandra J. Blain Gallery, Arrowmont School of Arts and Crafts, 556 Parkway, Gatlinburg, TN 37738. Information: 865-436-5860, www.arrowmont.org
Oak Ridge Art Center: Metamorphosis III: Recycle to Art
March 10, 2018 — April 28, 2018
Category: Exhibitions & visual art, Fine Crafts and Free event
The exhibition will open on March 10 from 7 to 9 pm with a gallery talk at 6:30
Featuring local artists whose work is composed of reused or re-imagined materials, ephemera, or found objects.
Oak Ridge Art Center, 201 Badger Avenue, Oak Ridge, TN 37830. Hours: Tu-F 9-5, Sa-M 1-4. Information: 865-482-1441, www.oakridgeartcenter.org
Tomato Head: Exhibition by Kimberly Pack
March 6, 2018 — April 2, 2018
Category: Exhibitions & visual art and Free event
Playwright Edward Albee famously decried the efforts of critics and scholars to identify too much "connective tissue" in his work. Albee said he didn't control characters – they act the way they act because that's who they are, and they do what they do because that's what they want to do. For Albee, writing, art if you will, isn't limited or necessarily driven by what happens to the creator of the work. Albee might have opined that in art, like life, the artist starts something, somewhere for reasons known or unknown, but once started that creation careens off in its own direction. Artist Kimberly Pack, whose exhibit currently hangs in our Market Square location, isn't exactly sure where the characters in her work came from, but she does know that they have taken up residence in her imagination where they seem to have heard and heeded a call to be fruitful and multiply.
A quick look at her collection of drawings (ink on watercolor paper) is enough to tempt an observer into wondering if these strange little people have some connection to the artist's life: Are they personal demons trying to get out? Are they unkind caricatures of unpleasant characters from her past? Are they born of some great sadness or a little touch of madness?
Kimberly Pack will be on view at the Market Square Tomato Head thru March 4th, 2018. She will exhibit at the West Knoxville Gallery Tomato Head from March 6th thru April 2nd, 2018.
Tomato Head, 12 Market Square (865-637-4067) and 7240 Kingston Pike, Suite 172 (865-584-1075), in Knoxville. http://thetomatohead.com