Calendar of Events
Saturday, April 21, 2018
Marble City Comicon
April 21, 2018 — April 22, 2018
Category: Festivals & special events
APRIL 21 & 22 2018
Marble City Comicon is a comic book convention located in Knoxville, Tennessee. MCC strives to be Tennessee's best and truest comic con featuring fandoms of multiple genres. As long-time fans of comic books, toys, animation, scifi and fantasy, the promoters wanted to bring that style event to Knoxville TN (originally known as the Marble City)! The convention has exhibitors that cater to a wide-spectrum of interests including comic books, magazines, toys, games, movies, television, anime, manga, cosplay, artwork, sketches and apparel plus much more. In addition, a roster of comic industry professionals and fandom-related celebrities are in attendance for attendees to meet and greet. As admission is kept reasonable for adults and FREE for children 10 and under, MCC is a family-friendly convention.
April 21 and 22, Saturday, 10 AM - 7 PM and Sunday, 11 AM - 5 PM.
Knoxville Expo Center, 5441 Clinton Hwy, Knoxville, TN 37912.
For tickets and more information please visit http://www.marblecitycomicon.com.
Dogwood Arts: Chalk Walk
Category: Exhibitions & visual art, Festivals & special events, Free event and Kids & family
Chalk Walk returns to Downtown Knoxville's Market Square on Saturday, April 21st. Chalk Walk is a family-friendly festival that makes Knoxville a more vibrant and creative city. Professional and emerging artists of all ages will be turning downtown sidewalks into canvases celebrating the long standing tradition of Italian street painting. Live street painting is a truly unique form of public art as it combines the visual and performing arts, captivating a crowd while challenging the artist to create a one-of-a-kind masterpiece in a short period of time.
Chalk Walk will have over 150 artists including collaborative teams who will be working on site from 8am-7pm to complete their artwork. Awards will be given to the most exceptional creations in 13 categories at 7pm from the Market Square stage.
New this year: Sidewalk Sideshow! From 1pm-5pm, the sidewalks all along Gay Street and around the Old City will be full of fun and performers of all kinds...something around every corner. There will be jugglers, stilt walker, marching bands, unicyclists, aerialists, caricature artists, and more! And in the Old City, don't miss the Beale Street Flippers. Top-rated NBA halftime performers, semi-finalists on America's Got Talent, and one of the most popular entertainers on Beale, the Beale Street Flippers will be bringing their street flipping to Downtown Knoxville for one day only!
Dogwood Arts, 123 W. Jackson Ave, Knoxville, TN 37902. Information: 865-637-4561, www.dogwoodarts.com
UT Arboretum Society: Monthly Guided Hike
Category: Free event, Kids & family and Science & nature
Did you make a New Year's resolutions to get more exercise or spend more time outdoors? The UT Arboretum Society can help with both! In 2018, the UT Arboretum Society is now offering a monthly hike on the third Saturday of each month.
The hikes will be led by Arboretum staff or a member of the UT Arboretum Society. The hike will begin at the parking lot of the UT Arboretum, 901 S. Illinois Avenue in Oak Ridge at 9:00 a.m. This is approximately a one-hour fun, short trail hike. Participants are asked to wear clothes appropriate to the weather and boots or good shoes for outdoor walking. This is a free program offered by the University of Tennessee Arboretum Society. To learn more about this hike or the UT Arboretum Society, go to www.utarboretumsociety.org. For more information on the program, call 865-483-7277.
Downtown Knoxville Sidewalk Sideshow
Category: Festivals & special events, Free event and Kids & family
Whimsical. Wondrous. Wacky.
On Saturday, April 21 come explore Downtown Knox. [Rain date April 22]
From 1-5pm, you'll find jugglers, stilt walkers, giant puppets, unicyclists, musicians, marching bands, aerialists and more all along Gay Street and around the Old City...something around every corner. And on Market Square, the region's most talented professional and student artists will be turning the sidewalks into colorful canvases during Dogwood Arts ChalkWalk.
It's a creative, colorful, entertaining day for the entire family. It's downtown like you've never seen in before.
Jubilee Community Arts: Hoot & Holler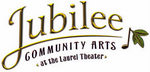 Category: Music
Amy Alvey (fiddle, guitar) and Mark Kilianski (guitar, banjo) together call themselves Hoot and Holler as a nod to the hootenanny song gatherings during the folk revival of the 1960s, while also hinting at the infectious energy that occurs during a barn dance in the South. After cutting their teeth in Bostons burgeoning roots music scene for two and a half years, they could not help but heed the call of the open road, and spent the better part of 2016 touring nationally while living in their camper van "Irene". Ever inspired by the enduring spirit of traditional Appalachian mountain music, they now call Asheville, North Carolina their home. Their songwriting comes across as simple, honest, and fresh to the ears. Fans of tight duo harmonies will love the tender harmonizing between Amy and Mark that falls in line with masters like Gillian Welch and Dave Rawlings. Both are Berklee College of Music alumni, and the listener can expect the polished technique of conservatory training, in tandem with the grit, drive, and soul of musicians like Bill Monroe or Ola Belle Reed. Their new full-length album "Reasons To Run" plays like a sonic cross-country road trip. The album starts off with a cajun groove harkening to the Louisiana swamps, while "Too Many Reasons To Run" was inspired by the sparse beauty of the Southwestern desert. With other geographical references to Virginia, New Orleans, and Kentucky, Hoot and Holler invite you to experience their soundscapes, described as a "fresh and distinctive blend that can only be earned the hard way - through thousands of miles and hundreds of nights on the road." -Patrick Coman, WUMB's Local Folk
Jubilee Community Arts at the Laurel Theater, 1538 Laurel Ave, Knoxville, TN 37916. Tickets (discounts apply to advance purchase, JCA members, students & seniors) available through http://www.brownpapertickets.com/producer/1118485, 1-800-838-3006 ext 1, and at the door. For information: 865-522-5851, www.jubileearts.org
Zoo Knoxville: Party for the Planet
April 21, 2018
10 AM - 2 PM
Category: Festivals & special events, Kids & family and Science & nature
Come out to the zoo and party for your planet! Party for the Planet will host local and regional environmental exhibitors to learn all about the fun ways we can save our world and wildlife together. Party for the Planet is included in zoo general admission.
Included with General Admission
Zoo Knoxville, 3500 Knoxville Zoo Drive, Knoxville, TN 37914. Open every day except Christmas. Information: 865-637-5331, www.zooknoxville.org
Mast General Store: Book Reading: Wild About Manners
Category: Free event, Kids & family and Literature & readings
11:00 a.m. – 3:00 p.m. - Bonnie Cadotte, illustrator of the book Wild About Manners, will be in the store doing a book reading. This whimsical story is about a little girl who invites her zoo animal friends to her party, only to have to remind them how to behave. Designed to teach children kindness and respect in a fun and delightful way. It is sure to make kids giggle out loud!
Mast General Store, 402 S. Gay Street, Knoxville, TN 37902. Information: 865-546-1336, www.mastgeneralstore.com/knoxville
East Tennessee Historical Society: American Revolution on the TN Frontier Symposium
April 21, 2018
9 AM - 12 PM
Category: Free event, History & heritage and Lectures
The East Tennessee Historical Society, the University of Tennessee History Department, Blount Mansion, and Marble Springs State Historic Site are partnering to present a free symposium on the American Revolution on the Tennessee Frontier.
The April 21 event will feature a variety of scholars exploring how Tennessee's rich history is linked to the Revolutionary founding of our nation. Access to frontier lands and control over Appalachian territories were key factors that caused the Revolution. The Battle of Kings Mountain involved prominent frontier settlers such as John Sevier. The peace treaty that ended the war also paved the way for Tennessee to become the 16th state in 1796.
Speakers from the East Tennessee Historical Society, the University of Tennessee History Department, Marble Springs State Historic Site, the home of Tennessee's first governor John Sevier, and Blount Mansion, William Blount's home and territorial capital, will discuss the Battle of Kings Mountain, John Sevier, William Blount, the Cherokee, and much more. For a full program schedule please visit the ETHS website www.easttnhistory.org.
The symposium is free and open to the public. Food and drinks will be served. This event is sponsored by the Blount Mansion, the East Tennessee Historical Society, the Marble Springs State Historic Site, and the UTK History Department.

East Tennessee Historical Society, 601 S. Gay Street, Knoxville, TN 37902. Museum hours: M-F 9-4, Sa 10-4, Su 1-5. Information: 865-215-8824, www.easttnhistory.org
Sergeant York: The Play
April 20, 2018 — May 28, 2018
Category: Free event, History & heritage and Theatre
April 20 will mark the opening night of another world premiere by national playwright Lisa Soland. This time she also sits in the director's chair, directing local actor Greg Helton in her new one-person play, SERGEANT YORK: THE PLAY.

Sergeant York: The Play depicts the life and times of Pall Mall, Tennessee resident, Alvin C. York, also known as Sergeant York, the most decorated Army soldier of WWI. York received the Medal of Honor for killing 28 German soldiers and singlehandedly capturing 132 others in the battle of the Argonne forest, France. Gary Cooper won an Academy Award for best actor portraying York in the beloved 1941 film, Sergeant York. Ms. Soland's live stage version also dramatizes what York accomplished in his community following the war. He built roads into Pall Mall and constructed the Alvin C. York Institute, which forever changed the lives of the people of The Valley of the Three Forks of the Wolf.

Ms. Soland presently teaches playwriting at Maryville College where her drama The Sniper's Nest premiered, as well as her hit comedy Waiting, both also directed by the playwright. She moved to Eastern Tennessee nine years ago from Hollywood, where she had directed and produced over 80 shows, 55 of which were original. Ms. Soland received a Tennessee Arts Commission Grant for her work on SERGEANT YORK: THE PLAY and has received full support from York's descendants making themselves available for interviews.
SERGEANT YORK: THE PLAY opens in the HUB student center, on the campus of West Park church, 8833 Middlebrook Pike, April 20 and April 21 at 7:30 pm. The play will then run Thursday through Saturday nights at 7:30 pm, as well as Saturday afternoons at 2 pm, with an additional performance on Memorial Day, May 28, 2018, at 7:30 pm.
Tickets are free. Secure your seat online at: http://www.westparkbaptist.org/sergeantyork/
Flying Anvil Theatre: Carrying a Torch
April 20, 2018 — May 13, 2018
Flying Anvil Anvil Theatre takes a twisted comedic look at love, bad breakups and revenge in Carrying a Torch. The show features a quartet of female singers performing jazz and blues standards, Broadway show tunes and even a little rock and roll, all arranged by acclaimed local musician, Musical Director Wendel Werner.
Writer/Director Jayne Morgan says the cabaret-style musical is a special reunion for her and Werner. "A couple of decades ago, we did a version of this show with a cabaret act. I've always wanted to work with him again and we're finally making it happen with this updated version. It's a fun show, particularly for anyone who has ever suffered through a bad breakup…and lived to laugh about it." Morgan says. "In the second act, audiences get a chance to share their own stories. Which could get interesting." Werner is a well-known jazz musician who recently directed an all-female version of Jesus Christ Superstar. Morgan is Artistic Director of Flying Anvil Theatre, which opened a new theatre space in Rocky Hill in 2017.
Carrying a Torch showcases familiar and new faces to local audiences. Dana Wham (The Great American Trailer Park Musical) and Jessica Magers-Rankin (The Big F.A.T. Holiday Cabaret) appeared in previous musicals for the theatre. Making their F.A.T. debuts are Broadway veteran Laura Beth Wells, who is also Associate Producer of the show, and recent UT Theatre graduate Lauren Winder. Terry Pfeiffer stage manages.
"We've had some fabulous voices on our stage," Morgan says. "But this cast tops them all. The harmonies Wendel has created are just thrilling. Jaw-droppingly good. If you love harmony, you really shouldn't miss this."
Carrying a Torch has two preview performances Wednesday, April 18 (Pay What You Can night), and Thursday, April 19, and opens on Friday, April 20, with an after-party with cast and crew. The show runs for four weeks only – through May 13. Wednesday through Saturdays at 7:30 and Sunday matinees at 2:00 pm. Tickets are available online at flyinganviltheatre.com, or reservations can be made by calling 865-357-1309.
Flying Anvil Theatre, 1300 Rocky Hill Road, Knoxville.
Theatre Knoxville Downtown: Sherlock's Last Case
April 20, 2018 — May 6, 2018
Category: Theatre
Part of the 2017-18 "Best of Theatre Knoxville Downtown" Season!
By Charles Marowitz. Picking up where the famous stories ended, the play centers on a death threat against Sherlock Holmes by the supposed son of his late nemesis, Professor Moriarty. Oddly enough, however, Holmes is warned of the plot by Moriarty's daughter, to whom Holmes (who turns out to be quite a ladies' man) is strongly attracted. The plot then twists and turns until Holmes finds himself imprisoned in a dank cellar, trapped not by young Moriarty but, to his shocked surprise, by the good Dr. Watson—who, it turns out, has long been bitterly resentful of his second-class status as Holmes' lackey. After Holmes' demise Watson comes into his own, or seems to, until a number of impostors turn up claiming to be the real Sherlock Holmes. In sorting all this out the play mixes humor and suspense in equal amounts, leading to a stunning final twist that will surely catch audiences by complete and breath-stopping surprise.
"Sherlock's Last Case is certainly a wonder … throwing social consciousness to the wind and simply entertaining an audience with a delightful theatrical sleight-of-hand."
—LA Daily News
Theatre Knoxville Downtown, 319 North Gay Street, Knoxville, TN 37917. Information & tickets: 865-544-1999, www.theatreknoxville.com