Calendar of Events
Tuesday, April 3, 2018
Art Market Gallery: Silent Auction
April 3, 2018 — April 29, 2018
Category: Exhibitions & visual art, Fine Crafts and Free event
To celebrate spring and the coming Dogwood Arts festival, the Art Market Gallery will hold a silent auction of artwork by its members throughout the month of APril. Bidders can make a "buy it now" bid at tremendously reduced prices or make regular bids on paintings, jewelry, pottery, fiber art and more.
Art Market Gallery, 422 S. Gay St, Knoxville, TN 37902. Hours: Tu-Th & Sa 11-6, Fri 11-9, Su 1-5. Information: 865-525-5265, www.artmarketgallery.net
Art Market Gallery: Featuring Carol Pritcher and Lynda Best
April 3, 2018 — April 20, 2018
Category: Exhibitions & visual art, Fine Crafts and Free event
Woven designs by Carol Pritcher and paintings by Lynda Best will be featured at The Art Market Gallery.
Art Market Gallery, 422 S. Gay St, Knoxville, TN 37902. Hours: Tu-Th & Sa 11-6, Fri 11-9, Su 1-5. Information: 865-525-5265, www.artmarketgallery.net
Knoxville Jazz Orchestra: An Evening with Stefon Harris
Category: Music
Vibraphonist Stefon Harris is quite simply one of the world's most important, most astonishing and most entertaining musical artists. Classically trained from a young age and raised in the Pentecostal church (his mother was a minister), he possesses phenomenal virtuosity and an uncanny ability to connect with listeners on an emotional level. No stranger to Knoxville, Harris was featured on the KJO's 2005 recording Blues Man from Memphis, and also appeared on our Christmas concert in 2007. This time around, we'll highlight Stefon's own electrifying compositions and arrangements.
At the Bijou Theatre, 803 S Gay St, Knoxville, TN, 37902. Knoxville Jazz Orchestra: 865-573-3226, www.knoxjazz.org
The Tomato Head: Xerography by Artist R.L. Gibson
April 2, 2018 — May 6, 2018
Category: Exhibitions & visual art
"Foot Traffic", featuring new xerography work by Artist R.L. Gibson, opens at The Tomato Head in Knoxville on April 2 and runs through May 6th. The Tomato Head is located at 12 Market Square, Knoxville, TN.
"For the past few months, I have been working on a "Traffic" series which consists of delicate xerography transfers on pigment-stained wood, including transfers of maps, surveys, blueprints and schematics of civil engineering projects that span a wide range of built environments (e.g. streets, bridges, parks & plazas). The pigment stains are chosen to connect the transfers to their literal locations while the quiet over-painting echoes the universal details of those environments."
"Foot Traffic" is an extension of the Traffic series that concentrates on physical footsteps as opposed to driving patterns that underlie the patterns of common human behavior. Think of it as"Cha, Cha, Cha" instead of "Honk, Honk". To see more work by R.L. Gibson, visit http://RLGibson.com/
Landscaped: Photos by Casey Fox
April 2, 2018 — April 15, 2018
Category: Exhibitions & visual art and Free event
Hosted by Friends of the Knox County Public Library and Knox County Public Library
at Knox County Public Library, 500 W Church Ave, Knoxville, Tennessee 37902
The Friends @ Rothrock Used Book Shop located inside the Knox County Public Library's Lawson McGhee Library will host Landscaped, an exhibit of photos by local artist Casey Fox during the month of April as part of the Friends at Rothrock Used Book Shop's Birthday Celebration. Fox, the library's fund development manager, says this about her work:
"I never set out to create a series, but after a few years of taking photos of buildings and other human-created structures I realized I had. Landscaped is a collection of my favorite pictures of places. Many of them are right here in East Tennessee, but some are from such far-flung locales as California, Spain and Bosnia. Despite the range of places, I believe all of these images share something. I just love the quality a human-made place takes on when there are no humans occupying it. Abandoned structures often get pigeonholed as "spooky", but I don't always feel this is the case. Don't get me wrong — Hotel Miljevina was the headquarters of the Bosnian-Serb Paramilitary during the Bosnian War. Lots of women were brutalized there, and it felt really unsettling to walk that ground. But an off-season fireworks stand in Greenback doesn't feel spooky. It feels utilitarian. Or purposeful, rather. Without people around, you're free to take in the lines and angles of a building, and think about how its design and location serves (or served) its purpose. I love trying to convey the beauty of these mostly banal locations and structures through my pictures. I'm a fan of the New Topographics movement that blossomed in the late 20th Century and admire how through their photography of the mundane they were able to explore ideas ranging from how the eye travels across an image to the challenges of an increasingly developing world to the general intersection of the natural and the synthetic. I also just like lines and symmetry and diffused light. Thanks for looking at my pictures."
Ewing Gallery: MFA Thesis Exhibitions
April 2, 2018 — April 8, 2018
Category: Exhibitions & visual art and Free event
JOIN US For a reception on Friday, April 6 from 6-9PM
The second group of MFA Thesis Exhibitions will take place in the Ewing Gallery from April 2 - 8, 2018. In partial fulfillment of their graduation requirements, students pursuing the Master of Fine Arts (MFA) degree are required to mount a solo exhibition of work, and to defend their work during an oral examination in front of a faculty committee. Due to the number of graduate students enrolled in the UT School of Art, these exhibitions generally take the form of small groups of students presenting concurrent solo exhibitions in the gallery space. Exhibiting students are:
Austin Pratt - "Some Openings"
Christian Vargas - "Tianguis"
Tom Wixo - "Coward of the County"
Ewing Gallery, 1715 Volunteer Blvd on the UT campus, Knoxville, TN 37996. Information: 865-974-3200, www.ewing-gallery.utk.edu
Dogwood Arts: Art In Public Places
April 1, 2018 — March 10, 2019
Category: Exhibitions & visual art and Free event
Dogwood Arts Art In Public Places - Temporary Sculpture Exhibition
Art in Public Places is a large-scale outdoor sculpture program showcased throughout Knoxville, Oak Ridge, and Alcoa, Tennessee. The annual rotating installation is one of many Dogwood Arts programs focused on providing access to the arts for everyone, promoting awareness of the strong visual arts community thriving in our region, and creating a vibrant and inspiring environment for residents and visitors to experience. Over the past eleven years, Dogwood Arts has curated and installed over 220 works of art, and the Art In Public Places program has gained national recognition as a platform for world-class artists. This year's ambitious collection of sculptures created by artists from across the nation has been selected by Director of the Zuckerman Museum of Art, Justin Rabideau.
Dogwood Arts, 123 W. Jackson Ave, Knoxville, TN 37902. Information: 865-637-4561, www.dogwoodarts.com
Clarence Brown Theatre: Dream of the Burning Boy
March 28, 2018 — April 15, 2018
Category: Theatre
By: David West Read
"…eloquent, affecting…moving." The New York Times
Since the death of his favorite student, Larry Morrow, a fifty-something high school teacher, has been falling asleep at his desk and dreaming. The student's sister and his friends find little solace in schoolwork. And the school's guidance counselor keeps hanging inspirational slogans on the walls to help everyone "process their emotions." A bittersweet story of finding the way and strength to move on. This production contains mature language and themes.
Lab Theatre, 1714 Andy Holt Ave on the UT campus, Knoxville, TN 37996. For information: 865-974-5161, www.clarencebrowntheatre.com. For tickets: 865-974-5161, 865-656-4444, www.knoxvilletickets.com
Pellissippi State Community College: Annual Juried Student Art Exhibition
March 26, 2018 — April 13, 2018
Category: Exhibitions & visual art, Fine Crafts and Free event
This annual juried exhibition features student paintings, drawings, sculptures, metalworkings and ceramics.
Hardin Valley Campus of Pellissippi State: 10915 Hardin Valley Road, Knoxville, TN 37932. Bagwell Center Gallery hours: M-F 10-6:30. Information: 865-694-6405, www.pstcc.edu/arts
McClung Museum: Pick Your Poison: Intoxicating Pleasures and Medical Prescriptions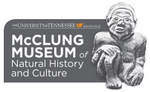 March 23, 2018 — August 19, 2018
Category: Exhibitions & visual art, Free event, History & heritage and Science & nature
Pick Your Poison examines how mind-altering drugs have been used throughout the history of America.
Featuring over forty medicines, advertisements, historic and popular culture documents and books, video footage, and paraphernalia, the exhibition explores why some drugs remain socially acceptable, while others are outlawed because of their toxic, and intoxicating, characteristics.
These classifications have shifted at different times in history because of social and historical factors, and will continue to change. The exhibition explores some of the factors that have shaped the changing definition of some of our most potent drugs––alcohol, tobacco, opium, cocaine, and marijuana––from medical miracle to social menace.
McClung Museum of Natural History and Culture, 1327 Circle Park Dr on the UT campus, Knoxville, TN 37996. Hours: Monday-Saturday, 9AM-5PM, Sunday, 1-5PM. Information: 865-974-2144, http://mcclungmuseum.utk.edu
Heather Hartman: Interior at Tennessee Wesleyan
March 22, 2018 — July 31, 2018
Category: Exhibitions & visual art and Free event
GALLERY HOURS Monday - Friday, 9:00 AM - 6:00 PM in THE MURIEL S. MAYFIELD GALLERY IN REECE HALL TN Wesleyan Campus, 216 North Jackson Street
Heather Hartman is not a native Tennesseean, but when her family moved to Tennessee, she was deeply impacted by the atmosphere, weather, and constantly changing skies in her new home. Hartman lives and works in Knoxville, Tennessee where she is a member of the Vacuum Shop Studios Artist Collaborative. Hartman is an Adjunct Instructor of Art at Carson-Newman University and Walters State Community College.Her work has been featured in various solo and group shows throughout the country, as well as several publications.