Calendar of Events
Thursday, April 5, 2018
Symphony Designer ShowHouse now open at The Tennessean Hotel
April 5, 2018 — April 29, 2018
Category: Festivals & special events
The KSL Designer ShowHouse is now open! The TENNESSEAN Personal Luxury Hotel and Residences is located in downtown Knoxville at 531 Henley St. Tour three luxury residences furnished and decorated by local designers as well as the model unit. Ticket includes complimentary parking in the adjacent Holiday Inn Garage and access to the Symphony ShowHouse Gift Shop. Tickets available at the door. (Day Pass: $20, Season Pass: $30)
April 5 - 29
Thursdays & Fridays: 11 a.m. - 7 p.m.
Saturdays 10 a.m. - 4 p.m.
Sundays 1 - 5 p.m.
2018 ShowHouse Designers
Bennett Galleries & Interior Design
Bill Cox Furniture – Designers Jeffrey Hanson and Cheryl Turner
Ethan Allen Design Center Design Team
Gail Gamble Reed
Law's Interiors & Design
Scott Bishop – Westwood Antiques and Design Market
Click here for a list of special events happening throughout the run of the KSL ShowHousehttp://www.knoxvillesymphonyleague.org/new-events/show-house/
The Art of Recycling Exhibition
April 5, 2018 — April 22, 2018
Category: Exhibitions & visual art and Free event
Sculptures created by nine University of Tennessee art students that incorporate materials provided by steel recycler Gerdau will be on display April 5-22 at the Knoxville Convention Center on its Clinch Concourse. "The Art of Recycling" sculpture exhibition celebrates April's National Recycling Month and is a partnership among Gerdau, Dogwood Arts and the University of Tennessee Sculpture Program. The artworks will be unveiled in a public ceremony Thursday, April 5, at 10 a.m.
In January, Gerdau's Knoxville steel mill opened its scrapyard to the students, along with John Powers, UT associate professor of sculpture and time-based art. The students selected 3,540 pounds of discarded metal and steel, provided free of charge by Gerdau, and gained inspiration for new works of art. "Every day, Gerdau creates new steel from discarded scrap metal, preparing it for use in our cities' infrastructures and keeping it from landfills," said Johnny Miller, vice president and general manager of Gerdau's steel mill in Knoxville. "This art project provides an excellent opportunity to support these student sculptors, celebrate National Recycling Month and educate the public about how 'green' steel manufacturing really is."
This marks the fourth year the partnership has culminated in a public art exhibition, and the Knoxville Convention Center remains an enthusiastic supporter of the project. Gerdau has partnered with Dogwood Arts for the past eight years and appreciates the opportunity to provide the students with both raw materials and artistic inspiration. Participating UT students include Reid Arowood, Mary Badillo, Amanda Beasley, Thomas Colabella, Zachary Edwards, Shannon Frisco, Troy Houk, Michaela Leib and Dylan Tan.
Questions: 865-544-0088 ext. 109 or http://www.moxleycarmichael.com
Tellico Community Church: Peter and Will Anderson Jazz Trio
Category: Music
Tickets $10. Peter and Will Anderson are one of the most extraordinary set of brothers performing music today. Known for their unique renditions of class jazz songs and innovative original music, they hail from Washington DC but moved to NYC to attend Juilliard.
130 Chota Center, Loudon, TN 37774
Info: www.tellicochurch.org or 865-458-1516
The Arts at Pellissippi State: Instrumental Concert
Category: Free event and Music
Performance takes place in the Clayton Performing Arts Center.
Free and inexpensive theatre and musical productions, art exhibits and faculty lectures. All events take place on the Hardin Valley Campus, 10915 Hardin Valley Road, Knoxville, TN 37932. Bagwell Center Gallery hours: M-F 10-6:30. Information: 865-694-6405, www.pstcc.edu/arts
Our Place Art Organization: Bowl for Autism
Category: Festivals & special events and Fundraisers
Each year, 1 in 68 children are diagnosed with Autism. In celebration of National Autism Awareness Month, Our Place Art Organization is hosting the first annual Bowl for Autism at Maple Hall, located at 414 South Gay Street Knoxville, TN 37902. The event will take place on Thursday April 5, 2018 from 5:00 to 7:00 p.m. and will support individuals with Autism Spectrum Disorder.
Our Place Art Organization is a 501(c)3 non-profit organization founded in 2013 that provides programs and services for individuals with Autism and other special needs. We are dedicated to enriching their lives through the arts. In the last year, our organization has expanded services including: successful partnerships with Whole Foods Market and Barnes and Noble to create inclusive monthly events. For more information or to be a sponsor: (865) 973-7297, angie@ourplaceart.com, www.ourplaceart.com
McClung Museum: Lecture on the Merovingians as the Pioneers of Medieval Europe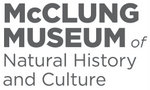 April 5, 2018
7:30-9:00PM
Category: Free event, History & heritage and Lectures
April 5, 7:30-9:00PM at the McClung Museum of Natural History and Culture The East Tennessee Society of the Archaeological Institute of America (AIA) and the McClung Museum present Bailey Young of Eastern Illinois University giving the lecture "Let's Be Frank(s)! The Merovingians as the Pioneers of Medieval Europe."
The lecture will be held in the McClung Museum Auditorium, is open to the public and is free of charge. A reception will follow.
McClung Museum of Natural History and Culture, 1327 Circle Park Dr on the UT campus, Knoxville, TN 37996. Hours: M-Sa 9-5, Su 1-5. Information: 865-974-2144, http://mcclungmuseum.utk.edu
Sanctuary Vegan Café: Photography by Julie Henry
Category: Exhibitions & visual art and Free event
Sanctuary Vegan Café will open a new exhibition of wildlife photographs by Julie Henry on Thursday, April 5 at 6:00pm. The event will include a reception and brief presentation by the photographer. The event is free and open to the public.
Julie Henry is a biologist, conservationist, and co-founder of Saving Wild Sumatra. She has been a wildlife investigator since 2009 focusing on Southeast Asia's black-market wildlife trade. In 2016, she traveled to Sumatra, Indonesia to document the impacts of the palm oil industry. This led to the birth of Saving Wild Sumatra (www.savingwildsumatra.com) a conservation project helping the locals of Sumatra save their villages, rainforest, and animals, from the palm oil industry and the illegal exotic pet trade. Julie is also a wildlife veterinary technician, and environmental educator, and cinematographer.
The Sanctuary Vegan Café art program invites visual artists and photographers from the east Tennessee region to showcase their work with themes reflecting healthy plant-based diets, animal liberation, environmental awareness, positive inspirations, and peace and love for all sentient beings. Each new exhibition runs for two months. The next "call for artists" for the year 2019 will be in November.
Sanctuary Vegan Café is located at 151 N. Seven Oaks Dr, Knoxville, TN 37922. Info: 619-210-4587 or jody@jodysims.com
An Evening with Nikki Giovanni
Category: Free event, Lectures and Literature & readings
*****ALL SEATS HAVE BEEN RESERVED FOR THIS EVENT. YOU MAY FILL OUT THE FORM ONLINE TO BE ADDED TO THE WAITING LIST. IF YOU ARE NOT NOTIFIED OF SEATS BECOMING AVAILABLE, YOU MAY COME TO THE DOOR OF THE EVENT AND WE WILL LET IN WHO WE CAN JUST BEFORE THE EVENT BEGINS.*****
The poet, activist, mother, and professor Nikki Giovanni returns to the city where she was born to deliver the 2018 Wilma Dykeman Stokely Memorial Lecture at the Bijou Theatre on April 5 at 7 p.m. The annual lecture established in the name of Wilma Dykeman Stokely (1920-2006) honors the late speaker, teacher, historian, environmentalist, and long-time friend of the Knox County Public Library. Her papers are part of the UT Knoxville Library's Special Collection. This author event is free and open to the public, but advance registration is required to confirm seating availability.
Giovanni, who has been writing poetry for 50 years, is noted for her plainspoken and sometimes humorous insight into her extraordinary life, most recently revealed in her deeply personal and powerful collection of poems A Good Cry: What We Learn from Tears and Laughter.
Giovanni's appearance is sponsored by the Library Society of the University of Tennessee, Friends of the Knox County Public Library, Knox County Public Library, WUOT, and Union Ave Books. At the Bijou Theatre, 803 S Gay Street, Knoxville, TN 37902
https://kcpl.wufoo.com/forms/an-evening-with-nikki-giovanni/
UT School of Art: Clarence Morgan Artist Lecture
Category: Exhibitions & visual art, Free event and Lectures
Artist Lecture: Thursday, April 5, 7:30 PM, McCarty Auditorium, Art+ Architecture Building
Clarence Morgan is a visual artist whose studio focus is centered on painting, drawing and printmaking – often of an abstract nature. Utilizing random shapes and biomorphic forms within an intricate network of drawing, collage elements and subtle color, Morgan's work ranges from highly patterned organic painting compositions to meticulously articulated and somewhat minimal collage-drawings. He approaches each work intuitively allowing the forms and elements to find their own natural cadence visual pulse. He studied painting and drawing at the Pennsylvania Academy of The Fine Arts with continued study in painting at the University of Pennsylvania's Graduate School of Fine Arts (now renamed Penn Design). Morgan's prints, paintings and works on paper can be found in the collections of the Walker Art Center, Minneapolis Institute of Arts, the Pennsylvania Academy of The Fine Arts, Asheville Museum of Art, Cleveland Museum of Art and Weisman Museum of Art as well as many private collections throughout the United Sates. Clarence Morgan resides in Minneapolis, MN where he maintains a studio and is a Professor of Art at the University of Minnesota.
Exhibition April 6-29 at UT Downtown Gallery, 106 S. Gay St, Knoxville, TN 37902. Hours: W-F 11-6, Sa 10-3. Information: 865-673-0802, http://web.utk.edu/~downtown
UT Arboretum Society: Screening of "Hometown Habitat"
Category: Film and Science & nature
The UT Arboretum Society is having a screening of an acclaimed documentary, "Hometown Habitat: Stories of Bringing Nature Home" where the public will learn how hometown habitat heroes throughout the country have transformed their communities through their commitment to natural landscaping or homes, workplaces and schools.
The film will be shown Thursday, April 5th, at the Oak Ridge campus of Roane State Community College, 7:00 p.m.
utarboretum.tennessee.edu
Flying Anvil Theatre: Poets in Progress
Category: Literature & readings
A Very Special Event for National Poetry Month
Knoxville's Poet Laureate RB Morris, Jesse Graves, Stellasue Lee, Taria Person, and Linda Parsons will open Poetry Month with Poets in Progress. Join some of Knoxville's best wordsters at Flying Anvil Theatre in Rocky Hill. Snacks, wine, books for sale, $5 cover. Don't miss this!
Flying Anvil Theatre, 1300 Rocky Hill Road, Knoxville. Information: 865-357-1309, www.flyinganviltheatre.com