Calendar of Events
Sunday, April 22, 2018
Bike Walk Knoxville: Kids Love Bikes
April 22, 2018 — April 29, 2018
Category: Free event
Have any gently used bikes taking up space? Think that bike might look better spiffed up and earned by a deserving kid? We do too! Bring it down to the Bearden Beer Market any time between April 22-29 and get a draft beer for a penny to support the Kids Loves Bikes program, DreamBikes and the kids of the Vestal Boys and Girls Club.
Knoxville Movement Collective: Earth Day Ecstatic Dance
Category: Dance and Festivals & special events
Hosted by Knoxville Movement Collective at Broadway Academy of Performing Arts and Event Center, 706 N Broadway St, Knoxville, Tennessee 37917.
7pm warm up
7:30pm dance
Ecstatic Dance is free-form, unstructured dance/flow that allows for freedom to express our unique self through movement/dance within a supportive and respectful community. The dances are drug-free, alcohol-free, smoke-free, and conversation-free. The music follows a journey with a calm/flow beginning, into a more vigorous and intense middle, entering into a more still and silent end. You can express playfulness, craziness, passion, sadness, laughter or whatever needs to be expressed in the dance… or just come out to get your deep groove on!
The dance is open to everyone! No partner or dancing ability required - only breath and soul. Please dress comfortably and bring your own water. Ecstatic Dances are held at BAPA and there is a sliding scale donation of $5-10. Park in the back and come on in!
Tennessee Theatre: Nick Swardson
Category: Comedy
Ijams Nature Center: Mayapple Marketplace!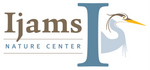 April 22, 2018
10 AM - 3 PM
Category: Culinary arts, Festivals & special events, Fine Crafts, Free event, Kids & family, Music and Science & nature
It's not spring without Ijams' Mayapple Marketplace! Join us on Sunday, April 22, for a fun festival that has something for everyone. We'll have plant nurseries, gardening vendors, local artists and crafters, so you can spruce up your home and garden with locally grown or handmade goods! You'll enjoy food trucks, beer, music and more while welcoming spring the Ijams' way. http://ijams.org/events/special-event-mayapple-marketplace-2/
More events at http://ijams.org/events/. Ijams Nature Center, 2915 Island Home Ave, Knoxville, TN 37920. Hours: Grounds and trails open during daylight hours. Call for Visitor Center hours. Information: 865-577-4717, www.ijams.org
Tennessee Stage Company: Shakespeare on the Square
Category: Festivals & special events, Free event, Kids & family and Theatre
Hear ye! Hear ye! Calling all BoBs and BoBs-to-be! Sunday, April 22nd, for old Will's sake, Get thee to Trailhead for a birthday wake!
This year marks the 402nd commemoration of William Shakespeare's death on his birthday, April 23, 1616.
Join us on Sunday, April 22nd from 4:00–7:00 PM at Trailhead Beer Market (family friendly) for a "birthday wake," a celebration of the man and his works! Shakespeare trivia, prizes and much more! BoB's play trivia free! Make a $15 donation to join Buddies of the Bard (BoB), the official party arm of the Tennessee Stage Company! RSVP at http://tennesseestage.com/events/shakespeare-birthday-wake-2018/, or email TennesseeStage@comcast.net / call (865) 546-4280!
Keep Knoxville Beautiful: Glass Recycling Event at Bearden Beer Market
Category: Festivals & special events and Free event
Sierra Nevada Brewing Co. has partnered up with Keep Knoxville Beautiful to host a new event to Get Off Your Glass! On April 22, 2018, the first Get Off Your Glass event will be held in celebration of Earth Day 2018.
From 2PM - 5PM people are invited to sort and recycle their glass at the Bearden Beer Market, 4524 Old Kingston Pike. West Rock will be providing bins to sort green/blue, clear, and brown glass bottles and jars.
Anyone that brings their glass to be recycled will receive a free beer and swag from Sierra Nevada. Bearden Beer Market will also be donating $1 from for each pint purchased during the event to benefit Keep Knoxville Beautiful.
Russ Torbett, the East Tennessee Area Sales Manager of Sierra Nevada stated, "As an avid recycler and beer drinker, and an employee of Sierra Nevada Brewing Company, where we're ALL about recycling and sustainability, I wanted to find a way to encourage Knoxvillians to continue recycling glass despite no curbside glass service, and make it fun for everyone to participate…and, why don't we start it up on Earth Day, too! So, bring your glass and get a free beer from Sierra Nevada!"
Since 2017, glass has not been accepted for recycling in single-stream bins in Knoxville and across East Tennessee. Get Off Your Glass will provide the community with a chance to sort and recycle glass in a convenient location as well as meet up with other recyclers.
"Keep Knoxville Beautiful is excited to partner with Sierra Nevada on this event especially on Earth Day," said Alanna McKissack, Keep Knoxville Beautiful's Executive Director, "We strive to encourage residents to continue recycling their glass. Get Off Your Glass will provide a unique recycling opportunity for Knoxville."
To learn more about Keep Knoxville Beautiful, visit www.keepknoxvillebeautiful.org
Marble City Comicon
April 21, 2018 — April 22, 2018
Category: Festivals & special events
APRIL 21 & 22 2018
Marble City Comicon is a comic book convention located in Knoxville, Tennessee. MCC strives to be Tennessee's best and truest comic con featuring fandoms of multiple genres. As long-time fans of comic books, toys, animation, scifi and fantasy, the promoters wanted to bring that style event to Knoxville TN (originally known as the Marble City)! The convention has exhibitors that cater to a wide-spectrum of interests including comic books, magazines, toys, games, movies, television, anime, manga, cosplay, artwork, sketches and apparel plus much more. In addition, a roster of comic industry professionals and fandom-related celebrities are in attendance for attendees to meet and greet. As admission is kept reasonable for adults and FREE for children 10 and under, MCC is a family-friendly convention.
April 21 and 22, Saturday, 10 AM - 7 PM and Sunday, 11 AM - 5 PM.
Knoxville Expo Center, 5441 Clinton Hwy, Knoxville, TN 37912.
For tickets and more information please visit http://www.marblecitycomicon.com.
Sergeant York: The Play
April 20, 2018 — May 28, 2018
Category: Free event, History & heritage and Theatre
April 20 will mark the opening night of another world premiere by national playwright Lisa Soland. This time she also sits in the director's chair, directing local actor Greg Helton in her new one-person play, SERGEANT YORK: THE PLAY.

Sergeant York: The Play depicts the life and times of Pall Mall, Tennessee resident, Alvin C. York, also known as Sergeant York, the most decorated Army soldier of WWI. York received the Medal of Honor for killing 28 German soldiers and singlehandedly capturing 132 others in the battle of the Argonne forest, France. Gary Cooper won an Academy Award for best actor portraying York in the beloved 1941 film, Sergeant York. Ms. Soland's live stage version also dramatizes what York accomplished in his community following the war. He built roads into Pall Mall and constructed the Alvin C. York Institute, which forever changed the lives of the people of The Valley of the Three Forks of the Wolf.

Ms. Soland presently teaches playwriting at Maryville College where her drama The Sniper's Nest premiered, as well as her hit comedy Waiting, both also directed by the playwright. She moved to Eastern Tennessee nine years ago from Hollywood, where she had directed and produced over 80 shows, 55 of which were original. Ms. Soland received a Tennessee Arts Commission Grant for her work on SERGEANT YORK: THE PLAY and has received full support from York's descendants making themselves available for interviews.
SERGEANT YORK: THE PLAY opens in the HUB student center, on the campus of West Park church, 8833 Middlebrook Pike, April 20 and April 21 at 7:30 pm. The play will then run Thursday through Saturday nights at 7:30 pm, as well as Saturday afternoons at 2 pm, with an additional performance on Memorial Day, May 28, 2018, at 7:30 pm.
Tickets are free. Secure your seat online at: http://www.westparkbaptist.org/sergeantyork/
Flying Anvil Theatre: Carrying a Torch
April 20, 2018 — May 13, 2018
Flying Anvil Anvil Theatre takes a twisted comedic look at love, bad breakups and revenge in Carrying a Torch. The show features a quartet of female singers performing jazz and blues standards, Broadway show tunes and even a little rock and roll, all arranged by acclaimed local musician, Musical Director Wendel Werner.
Writer/Director Jayne Morgan says the cabaret-style musical is a special reunion for her and Werner. "A couple of decades ago, we did a version of this show with a cabaret act. I've always wanted to work with him again and we're finally making it happen with this updated version. It's a fun show, particularly for anyone who has ever suffered through a bad breakup…and lived to laugh about it." Morgan says. "In the second act, audiences get a chance to share their own stories. Which could get interesting." Werner is a well-known jazz musician who recently directed an all-female version of Jesus Christ Superstar. Morgan is Artistic Director of Flying Anvil Theatre, which opened a new theatre space in Rocky Hill in 2017.
Carrying a Torch showcases familiar and new faces to local audiences. Dana Wham (The Great American Trailer Park Musical) and Jessica Magers-Rankin (The Big F.A.T. Holiday Cabaret) appeared in previous musicals for the theatre. Making their F.A.T. debuts are Broadway veteran Laura Beth Wells, who is also Associate Producer of the show, and recent UT Theatre graduate Lauren Winder. Terry Pfeiffer stage manages.
"We've had some fabulous voices on our stage," Morgan says. "But this cast tops them all. The harmonies Wendel has created are just thrilling. Jaw-droppingly good. If you love harmony, you really shouldn't miss this."
Carrying a Torch has two preview performances Wednesday, April 18 (Pay What You Can night), and Thursday, April 19, and opens on Friday, April 20, with an after-party with cast and crew. The show runs for four weeks only – through May 13. Wednesday through Saturdays at 7:30 and Sunday matinees at 2:00 pm. Tickets are available online at flyinganviltheatre.com, or reservations can be made by calling 865-357-1309.
Flying Anvil Theatre, 1300 Rocky Hill Road, Knoxville.
Theatre Knoxville Downtown: Sherlock's Last Case
April 20, 2018 — May 6, 2018
Category: Theatre
Part of the 2017-18 "Best of Theatre Knoxville Downtown" Season!
By Charles Marowitz. Picking up where the famous stories ended, the play centers on a death threat against Sherlock Holmes by the supposed son of his late nemesis, Professor Moriarty. Oddly enough, however, Holmes is warned of the plot by Moriarty's daughter, to whom Holmes (who turns out to be quite a ladies' man) is strongly attracted. The plot then twists and turns until Holmes finds himself imprisoned in a dank cellar, trapped not by young Moriarty but, to his shocked surprise, by the good Dr. Watson—who, it turns out, has long been bitterly resentful of his second-class status as Holmes' lackey. After Holmes' demise Watson comes into his own, or seems to, until a number of impostors turn up claiming to be the real Sherlock Holmes. In sorting all this out the play mixes humor and suspense in equal amounts, leading to a stunning final twist that will surely catch audiences by complete and breath-stopping surprise.
"Sherlock's Last Case is certainly a wonder … throwing social consciousness to the wind and simply entertaining an audience with a delightful theatrical sleight-of-hand."
—LA Daily News
Theatre Knoxville Downtown, 319 North Gay Street, Knoxville, TN 37917. Information & tickets: 865-544-1999, www.theatreknoxville.com
Clarence Brown Theatre: Urinetown, the Musical
April 18, 2018 — May 6, 2018
Music and Lyrics by Mark Hollman; Book and Lyrics by Greg Kotis
"For anarchic, first-rate comic relief, get thee to Urinetown." Time Out New York
A water shortage caused by a 20-year drought has led to a government-enforced ban on private toilets. Citizens must use public amenities, regulated by a single malevolent company that profits by charging admission. Deciding he has had enough, a hero plans a revolution!
Winner of three Tony Awards, three Outer Critics Circle Awards, two Lucille Lortel Awards and two Obie Awards, this hilarious musical is a satire of capitalism, populism, bureaucracy, corporate mismanagement, politics, greed, and the musical theatre!
Clarence Brown Theatre, 1714 Andy Holt Ave on the UT campus, Knoxville, TN 37996. For information: 865-974-5161, www.clarencebrowntheatre.com. For tickets: 865-974-5161, 865-656-4444, www.knoxvilletickets.com