Calendar of Events
Saturday, April 7, 2018
Knoxville Symphony Orchestra: Michael Cavanaugh: The Songs of Billy Joel & More

Category: Music
Part of the Knoxville Symphony Orchestra's 2017-2018 Pops Season.
The Knoxville Symphony Orchestra will perform Michael Cavanaugh: Songs of Billy Joel & More on April 7 as part of the Knoxville News Sentinel Pops Series. Music Director Aram Demirjian will conduct the Knoxville Symphony Orchestra with special guest vocalist and piano man Michael Cavanaugh. Musical selections include "Crocodile Rock," "Uptown Girl," "You May Be Right," and much more. Cavanaugh will perform music of Billy Joel, Elton John and more.
At the Civic Auditorium, 500 Howard Baker Jr Blvd, Knoxville, TN 37915. Tickets and information: 865-291-3310, www.knoxvillesymphony.com
The Mill & Mine: Sylvan Esso
Category: Music
Sylvan Esso returns to the Mil and Mine and we couldn't be more excited! If you don't know about the electro-pop duo Sylvan Esso, or haven't heard about their incredible sold out performance last year -- you better ask somebody! Get your dancing shoes ready!
The Mill & Mine, 227 W. Depot Avenue, Knoxville, TN 37917. Tickets/information: http://themillandmine.com
Oak Ridge Civic Ballet Association: Tchaikovsky's "Into the Woods"
Category: Dance and Kids & family
Performances at 2:00 and 7:30.
ORCBA's is excited to present our version of "Into the Woods"! While the story includes many fairy tale characters we've visited through the years, this storyline allows us to explore these Fairy Tale Favorites in a whole new way!
Tickets may be purchased at www.orcba.org or at the door. These performances are part of Penny4Arts (up to three children may attend for $0.01 per paying adult).
At Oak Ridge High School Performing Arts Center, 1450 Oak Ridge Turnpike, Oak Ridge, TN 37830. Information: www.orcba.org
Bijou Theatre: National Geographic Live! with Speaker Cristina Mittermeier
Category: Lectures and Science & nature
We're thrilled to announce our upcoming speaker series with National Geographic Live! The series will be supported by U.S. Cellular and consist of three unique guest speaker engagements - explorer and photographer Anand Varma on March 10, marine biologist and photographer Cristina Mittermeier on April 7, and astronaut Terry Virts on May 12!
On April 7, the U.S. Cellular Stage at the Bijou will host "Standing at the Water's Edge" with Cristina Mittermeier. Mittermeier is a Mexican-born marine biologist and photographer who specializes in conservation issues. As a writer and a photographer for the past 25 years, Mittermeier's work centers on the delicate balance between human well-being and healthy ecosystems. Mittermeier is also a writer and series editor of her own publishing company Earth in Focus, and has produced 24 stunning coffee-table books on conservation issues. Her work has been published in prestigious scientific publications including "Science and Nature" as well as in more popular publications and magazines including National Geographic.
Bijou Theatre, 803 S. Gay Street, Knoxville, TN 37902. Information/tickets: 865-522-0832, www.knoxbijou.com, www.ticketmaster.com
East Tennessee History Center: My Heritage in Detail
Category: Classes & workshops, Free event and History & heritage
Instructor: Eric Head, BA, Knox Co. Archives and/or Dr. George K. Schweitzer, PhD, ScD. Students use individual computers to access 7 billion historical records, over 2 billion names in family trees, and 100 million gravestones over much of the western world. Included are vital records, censuses, directories, immigration lists, military service, and research aids. Call 865-215-8809 starting March 26 to register.
East Tennessee Historical Society, 601 S. Gay Street, Knoxville, TN 37902. Museum hours: M-F 9-4, Sa 10-4, Su 1-5. Information: 865-215-8824, www.easttnhistory.org
Farragut Arts Council: 11th Annual Farragut Book Fest for Children
April 7, 2018
10:00AM-1:00PM
Category: Festivals & special events, Kids & family and Literature & readings
The Farragut Arts Council announces the 11th annual Farragut Book Fest for Children on Saturday, April 7, from 10 a.m. to 1 p.m. at Founders Park at Campbell Station.
Book Fest offers an array of activities throughout the day, from storytelling to book signings to music to art activities. As a literary festival, reading and learning are the primary objectives of this free annual event. Children have the opportunity for one-on-one interaction with participating authors, discovering their books and characters while offering the authors the chance to promote and sell their books.
For more information: ParksandRecInfo@townoffarragut.org or 966-7057.
McClung Museum: Family Fun Day: Science Fair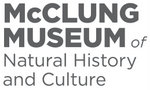 Category: Free event, History & heritage, Kids & family and Science & nature
Join us for free a free Family Fun Day featuring activities, crafts, tours, and more.
All materials will be provided. The program is free and open to the public. Reservations are not necessary.
McClung Museum of Natural History and Culture, 1327 Circle Park Dr on the UT campus, Knoxville, TN 37996. Hours: M-Sa 9-5, Su 1-5. Information: 865-974-2144, http://mcclungmuseum.utk.edu
Mabry-Hazen House: Park Day Volunteer Event
April 7, 2018
9 AM - 2 PM
Category: Festivals & special events, Free event, History & heritage and Science & nature
History buffs, community leaders, and preservationists will aid in the maintenance and restoration of numerous sites as part of Park Day, the Civil War Trust's annual hands-on preservation event. Thousands of volunteers across the country will participate as Park Day celebrates its largest year ever with over 155 historic sites in 32 states.
Mabry-Hazen House will host a Park Day event from 9 AM until 2 PM. Needs include Activities will include mulching, removal of invasive plants, washing the historic house, planting flowers, preparing the garden beds, and general spring-cleaning. Some tools will be provided, but volunteers are encouraged to bring rakes, pitchforks, tarps, and similar yard tools. A local historian will also be available to describe the park's significance. For more information about Park Day at Mabry-Hazen House please contact Patrick Hollis by phone at 865-522-8661 by e-mail at director@mabryhazen.com.
The Civil War Trust is a national nonprofit land preservation organization devoted to the protection of America's hallowed battlegrounds. It saves the battlefields of the Civil War, the Revolutionary War and War of 1812, and educates the public about their importance in forging the nation we are today. To date, the Trust has preserved over 48,000 acres of battlefield land in 24 states. For a complete list of participating Park Day Sites, visit Civilwar.org/parkday. Volunteers can participate in Park Day online using #ParkDay2018.
Mabry-Hazen House, 1711 Dandridge Avenue, Knoxville, TN, 37915. Information: 865-522-8661, www.mabryhazen.com
29th Annual Ijams River Rescue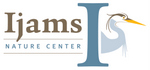 April 7, 2018
10:00AM-2:00PM
Category: Festivals & special events, Kids & family and Science & nature
This year celebrates the, presented by Dow Chemical Company and TVA. The event, which draws between 600-1000 volunteers each year and removes between 10-14 tons of trash from the river's shorelines and its tributary creeks, is scheduled for Saturday, April 7, from 10 a.m. to 2 p.m.
Picking up trash might not sound like a good time, but hundreds of volunteers join forces each year to clean up the Tennessee River during Ijams River Rescue, and it's clear from their smiles that they enjoy it.
Ijams Nature Center is a nonprofit, 315-acre educational nature center for all ages, abilities, and walks of life. Located just three miles from downtown Knoxville, Ijams features 12 miles of hiking and mixed-use trails, a public access river dock, swimming, boating, biking, and more. The Ijams grounds and trails are open every day from 8:00 a.m. until dusk. The Visitor Center is open Monday-Saturday from 9 a.m. to 5 p.m., and Sunday 11 a.m. to 5 p.m. For more information, visit www.Ijams.org or call 865-577-4717.
Knoxville Bar Association: Faith & Justice Legal Advice Clinic
April 7, 2018
9:00AM-12:00PM
Category: Classes & workshops and Free event
The Knoxville Bar Association is pleased to announce that a Faith and Justice Legal Advice Clinic will be held on April 7, 2018 from 9:00 a.m. to 12:00 p.m. at Second United Methodist Church, 1524 Western Avenue, Knoxville, TN 37921. The goal of the Faith and Justice Alliance is to build a coalition of faith leaders in the Knoxville area and to host legal advice clinics at places of worship to give people a less intimidating environment to talk to a lawyer. Participants in the Faith & Justice Alliance will invite congregants from their churches, synagogues, and mosques to bring their legal questions as well.
The Tennessee Faith & Justice Alliance is a project of the Tennessee Access to Justice Commission. In the Knoxville area, the program is coordinated by the Knoxville Bar Association's Access to Justice Committee, Legal Aid of East Tennessee, the University of Tennessee College of Law, and the generous lawyers, law students, and others volunteering their time and talent. This is a general advice and referral clinic with volunteers prepared to advise on a wide variety of legal issues, including family law, landlord/tenant, bankruptcy, criminal defense, consumer protection, contract disputes, child support, and personal injury, among other issues.
Saturday, April 7, 2018, 9:00 a.m. to 12:00 p.m.
Second United Methodist Church, 1524 Western Avenue, Knoxville, TN 37921
KAT bus routes 17 and 12 have stops within a 5-minute walk of the church.
The Faith & Justice Legal Advice Clinic is a project sponsored by the Tennessee Faith & Justice Alliance, Legal Aid of East Tennessee, the Knoxville Bar Association (KBA), and the University of Tennessee College of Law.
Park Day at Fort Dickerson
April 7, 2018
9 AM - 12 PM
Category: Festivals & special events and Free event
3000 Fort Dickerson Road, Knoxville, TN 37920
Join this site as a volunteer on Park Day 2018, the Civil War Trust's annual hands-on event to help battlefields and historic sites take on maintenance projects large and small. Share your photos and experiences on social media with #ParkDay2018 to highlight the battlefield preservation community. https://www.civilwar.org/events/park-day/fort-dickerson
Volunteers clean up after winter and prepare Civil War sites for increased public visitation and usage during the warmer months. Director of Preservation Eric Wayland has scheduled a work day at Fort Dickerson. Join fellow Roundtable members for a few hours of making our community better. Snacks and t-shirts available. Bring your lawn tools. Police Scouts will be spreading mulch.
Jubilee Community Arts: Kieran Kane & Rayna Gellert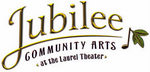 Category: Music
Kieran Kane laid the foundation for the contemporary world of Americana music through his work with the O'Kanes and Kane Welch Kaplin. His songs have been recorded by Alan Jackson, John Prine, Emmylou Harris, and many more.
Rayna Gellert grew up in a musical family and turned to Appalachian old-time music at a young age, becoming a prodigious fiddler and leading a new revival of American stringband music through her work with the acclaimed roots band Uncle Earl. An in-demand collaborator, she has toured and recorded with artists such as Scott Miller, Abigail Washburn, Toubab Krewe, and Robyn Hitchcock.

Kieran and Rayna first met, fittingly, at San Francisco's celebrated Hardly Strictly Bluegrass Festival, which led to their cowriting songs for Kieran's recent album, Unguarded Moments (Dead Reckoning). They joined forces again for Rayna's 2017 release, Workin's Too Hard (StorySound Records), which they also co-produced. Fans of either artist will recognize the musical kindred-spiritedness in their restrained and roots-oriented approach to songs and arrangements.

Jubilee Community Arts at the Laurel Theater, 1538 Laurel Ave, Knoxville, TN 37916. Tickets (discounts apply to advance purchase, JCA members, students & seniors) available through http://www.brownpapertickets.com/producer/1118485, 1-800-838-3006 ext 1, and at the door. For information: 865-522-5851, www.jubileearts.org