Calendar of Events
Friday, July 13, 2018
Fountain City Art Center: FCAC Open Photography Exhibit

July 13, 2018 — August 9, 2018
Category: Exhibitions & visual art, Fine Crafts and Free event
Reception: July 13, 6:30 – 8:00 PM - Free and open to the public. Juried by Clay Thurston and featuring photography in categories such as Wildlife, Human Interest, Landscape, Still Life, Architecture, and Digitally Altered.
Exhibit viewing hours: Hours: Tu & Th 9-5, W & F 10-5, 2nd-4th Sa 10-1. Fountain City Art Center, 213 Hotel Ave, Knoxville, TN 37918. Information: 865-357-2787, www.fountaincityartcenter.com
Knoxville Children's Theatre: Disney's Aladdin Jr
July 13, 2018 — July 29, 2018
Category: Kids & family, Music and Theatre
Featuring the hit songs, "A Whole New World" and "Friend Like Me," Disney's Aladdin Jr will capture the hearts of audiences young and old.
Aladdin and his three friends are down on their luck until Aladdin discovers a magic lamp, which contains a genie who has the power to grant three wishes. Wanting to earn the respect of Princess Jasmine, Aladdin embarks on an adventure that tests his will and moral character.
The live stage play will be performed July 13 through 29:
Fri., July 13 at 7 PM, Sat., July 14 at 1 PM & 5 PM, Sun., July 15 at 3 PM
Thurs., July 19 at 7 PM, Fri., July 20 at 7 PM, Sat., July 21 at 1 PM & 5 PM, Sun., July 22 at 3 PM & 7 PM
Thurs., July 26 at 7 PM, Fri., July 27 at 7 PM, Sat., July 28 at 1 PM & 5 PM, Sun., July 29 at 3 PM & 7 PM
The play is performed by 23 talented young actors, from ages 10 to 17. Joseph Coram will play the title role, and Celeste Paultre will perform as Princess Jasmine. Audrey Jones will take on the role of The Genie, and Noah Seaman will play Jafar.

Derrick Washington, Jr. will direct the production, after serving for the past year as a directing intern. Recent West High graduates Wheeler Moon and Bethany Moon will design lights and costumes, respectively, and high-schoolers Derrick Washington, Kennis Van Dyke, and others will perform the play's technical duties. Bearden sophomore Abby Ann Ramsey will be the play's stage manager.
Knoxville Children's Theatre, 109 E. Churchwell Avenue, Knoxville, TN 37917. Information: 865-208-3677, www.knoxvillechildrenstheatre.com
Knoxville Walking Tours
July 13, 2018 — July 15, 2018
Category: Festivals & special events and History & heritage
KNOXVILLE WALKING TOURS – LITERARY HERITAGE - JULY 13, 2018 10:30 AM – 12:00
Home of Cormac McCarthy, Nikki Giovanni, James Agee, and more. You'll visit the scenes that inspired them and walk in the footsteps of their characters. There's so much to tell that it's hard to squeeze it into 90 minutes. We'll give you an overview or tell us what you like and we'll concentrate on what you're most interested in. From George Washington Harris and Frances Hodgson Burnett to Cormac McCarthy and Nikki Giovanni, poetry, mysteries, bestsellers, and great movies. There's plenty to choose from. Want to see all the real locations in Cormac McCarthy's Suttree? Well, that would take all day, but we can give you some highlights. Just let us know. Meet on the porch of the East Tennessee History Center, 601 S. Gay Street.

KNOXVILLE WALKING TOURS – SHADOW SIDE - JULY 13, 2018 8:00 PM – 9:30 PM
Hanged killers, tragic fires, reanimated corpses, cold-blooded murder, and sweet revenge. It all happened in Knoxville and restless spirits still haunt the city streets. If you enjoy a chill in the evening, walk with us to Knoxville's shadow side. The city's history echoes with the sound of gunfire and restless spirits are rumored to walk the streets. Visit their haunts and shiver as you listen to local legends of scary spooks and supernatural phenomena. Meet in front of The Phoenix Pharmacy and Fountain, 418 S. Gay St.
KNOXVILLE WALKING TOURS – THE CIVIL WAR IN KNOXVILLE - JULY 14, 2018 10:30 AM – 12:00 PM
It's been over 150 years since the battle of Knoxville, one of the most sharply divided cities during the civil war. Occupied by both sides with recruiting offices set up on Gay Street on the same day, Knoxville was home to spies, street fights, and family feuds that outlasted the war. Visit the downtown sites and then get an overview of the battles and fortifications from the observation deck of the Sunsphere. Meet on the porch of the East Tennessee History Center, 601 S. Gay Street.

KNOXVILLE WALKING TOURS – THE EARLY YEARS - JULY 14, 2018 5:00 PM – 6:30 PM
Step back over two centuries and visit Knoxville's founders as you listen to the stories of the settlement of White's Fort and establishment of the capital of the Southwest Territory at the headwaters of the Tennessee. Meet on the porch of the East Tennessee History Center, 601 S. Gay Street.

KNOXVILLE WALKING TOURS – KNOXVILLE'S MUSICAL HISTORY - JULY 15, 2018 1:30 PM – 3:00 PM
Knoxville's story has always been set to music, from the time when the poetic rhythms of the native Cherokee tribes still echoed in the hills and the ballads of the Scots-Irish settlers were sung around campfires on the riverbanks. Immigrants from all over the world brought new instruments and tunes to enliven the song and East Tennessee became known as a home to musicians of every genre, whether classical, jazz, R&B, rock-n-roll, Americana, or the avant-garde sounds of ska, techno, and whatever's unveiled at this year's Big Ears Festival. Meet in the Knoxville Visitor Center, 301 S. Gay Street.
Tours last approximately 90 minutes. For the above tours: Adults: $15. Children 6-12: $10 (Group rate available). For more information or to book your tour, please visit http://knoxvillewalkingtours.com/. *Proceeds from these tours help to support the Knoxville History Project.
Flying Anvil Theatre: A Perfect Match
July 13, 2018 — July 15, 2018
Category: Theatre
Broadway, Opera and online dating come together in A Perfect Match at Flying Anvil Theatre, July 13 and 15. The show is a musical memoir of the love story and performing highlights of Knoxville native, Laura Beth Wells and her husband, David Crawford.
Sparks flew when the two met online. He was singing at the Metropolitan Opera, she was rehearsing Spiderman – Turn Off the Dark on Broadway. Despite their musical differences, they fell in love, married and produced Lily, their 6 year old star-in-the-making. Now they're combining their talents to give audiences a behind-the-scenes peek into their lives as performers, partners and parents.
Both have had stellar careers. David has sung with the Metropolitan Opera in NYC for over 10 years, appearing on stage with opera luminaries such as Placido Domingo, Byrn Terfel and Anna Netrebko. He'll be making his Knoxville Opera debut next February in Lucia di Lammermoor.
Laura Beth performed locally at Halls Middle School, Oak Ridge Playhouse and the Clarence Brown Theatre before moving to New York. A definite highlight of her career was working with director Julie Taymor and watching Bono and Edge of U2 writing songs for Spiderman. The cabaret-style show features music from Mozart to Sondheim and more.
This is the first time the couple has worked together, which both call "a challenge."
"Dave and I have very different approaches when it comes to rehearsing," Laura Beth says, "mostly because of how our respective disciplines approach the rehearsal process. Musical theatre is very much 'everyone shows up on the first day of rehearsal and learns/creates together' and opera is more 'everyone shows up on the first day knowing their roles cold and then are given staging'. "
A Perfect Match: The Metropolitan Opera meets Broadway runs for two performances only – Friday, July 13 at 7:30 and Sunday, July 15 at 2:00 pm at Flying Anvil Theatre, 1300 Rocky Hill Rd. Tickets are $20 and may be purchased online at flyinganviltheatre.com, or call 863-357-1309 to make reservations.
Flying Anvil Theatre, 1300 Rocky Hill Road, Knoxville. Information: 865-357-1309, www.flyinganviltheatre.com
Rala: Pop-Up Art Show with Kevin Bradly
July 13, 2018 — July 14, 2018
Category: Exhibitions & visual art and Free event
Fri 7/13 from 5:00 to 9:00+ and Sat 7/14 from 11:00 to 3:00
He's Back!!! Kevin Bradley is back home in East Tennessee after five years making art on the West Coast. He'll be exhibiting some amazing new work as well as old favorites like Evel Kneival and Cas Walker at two locations on Jackson Ave.
Prints, books, and cards at Rala - 112 W Jackson Ave
Large scale framed art at Old City Contemporary Gallery - 130 W Jackson
You don't want to miss this very special event!
Information: 865-525-7888, https://shoprala.com/, Instagram: @ShopRala
Bijou Theatre: Jenny Lewis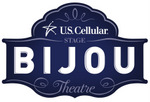 Category: Music
Knoxville Museum of Art: Alive After Five
Category: Music
The King Bees
Alive After Five is a unique live music series that takes place in the smoke-free, casually elegant setting of the Ann and Steve Bailey Hall in the Knoxville Museum of Art. There is a live band on stage, seating at tables, two cash bars, food from area restaurants, free freshly popped popcorn, and free parking. Audience members can enjoy listening to music, dancing, and browsing the museum's art galleries. Admission is $15 for general and $10 for museum members and college students with ID. Ages 17 and under are admitted free.
Knoxville Museum of Art, 1050 World's Fair Park Dr, Knoxville, TN 37916. Hours: Tuesday-Saturday, 10AM-5PM, Sunday, 1-5PM. Information: 865-525-6101, www.knoxart.org
The Muse Knoxville: Members-Only Fun Night
Category: Festivals & special events, Kids & family and Science & nature
July 13th from 5:00-8:00pm
Muse Membership is required for Admission.
We think our members are the best, so we're throwing Members-Only Fun Nights! We'll stay open late on the second Friday of every month so our members can have some extra Muse fun! There's never been a better time to become a Muse Member!
The Muse Knoxville, 516 N. Beaman Street, Knoxville, TN 37914. Information: 865-594-1494, http://themuseknoxville.org/calendar
Singers & Storytellers feat. poet/writer/actor Jonathan Clark
July 13, 2018
7:30-9:30 PM
Category: Free event and Literature & readings
At Sugar Mama's, 135 S. Gay St., Knoxville, Tennessee 37902
You are invited to next edition of Singers and Storytellers presented by Black Pants Girl only @ Sugar Mama's Knoxville. Featuring ... Jonathan Clark aka Courageous [Renowned local and traveling poet, writer, performer, actor, and all around amazing human]. Seating @ 7:30 PM | Show @ 8:00 PM SHARP
NO COVER = Tips welcomed and appreciated and highly encouraged for performers and your servers! Eat, drink, listen and be merry with us each show. www.blackpantsgirl.com/sands
***A BIT ABOUT THE SHOW***
There are 5 of us singers who each have a unique point of view and wanted to support and promote fellow singers and/or storytellers to share their unique POV with Knoxville each month. So each show we've invited singers, musicians, comedians, spoken word artists, theatre folk, opera people, crooners, rappers and those who want to share more than a few stories with Knoxville in all it's wonder. The show is on the 2nd Friday of each month and the 4th or Last Friday of each month. At the place that everyone feels welcomed, Sugar Mama's, we are building an honest reflection of our lives and loves and longings and more. If you're interested in being A FEATURED artist one show, reach out and message us or email us at blackpatnsgirl@gmail.com. and let's talk booking you for an upcoming date! https://www.facebook.com/events/213720489217095/
Friendlytown Comedy: An Evening with Ryan Donahue & Mike Lebovitz
Category: Comedy
FRIENDLYTOWN COMEDY PRESENTS: An Evening with Ryan Donahue & Mike Lebowitz.
Ryan and Mike are on tour from New York City. Both have been on TV nationwide. Both are very funny. This should excite you. More detailed bios are coming soon, but for now, mark your calendars! A perfect way to close out your week and temporarily forget how bad those later Friday the 13th movies were.
The show will feature Alexis Clayton and Andrew McNicholas and will be hosted by John Hurst.
18+ / $5 at the door
At The Pilot Light
Tennessee Stage Company: Shakespeare on the Square
July 12, 2018 — August 12, 2018
Category: Festivals & special events, Free event, Kids & family and Theatre
July 12 – August 12, Thursday to Sunday, 7:00 PM nightly
Shakespeare on the Square annually features two of the magnificent plays of Williams Shakespeare, comedies, tragedies and histories, rotated nightly outdoors on Market Square in the heart of downtown Knoxville. A blanket or a camp chair is all you need to view these performances. Or treat yourself to reserved VIP seating for just $15 per person, including a complimentary bottle of water and local merchant goodie bag. While we perform with no admission charge for general seating, we do appreciate your donations – we'll pass a basket nightly and suggest a $10 donation per person. We also accept cash or credit cards at the "front of house" table.
Cymbeline: July 12, 14, 20, 22, 26, 28, and August 3, 5, 9, & 11
Special performance at Blount County Library in Maryville on July 30!
Cymbeline is the King of Britain. He marries an unpleasant woman who has an arrogant son called Cloten. Cymbeline arranges the marriage of his beautiful daughter, Imogen, to Cloten, but she defies him and marries the poor but worthy Posthumus Leonatus.
Henry IV, Part One: July 13, 15, 19, 21, 27, 29, and August 2, 4, 10, & 12
The story of Prince Hal (the future King Henry V of England), a fifteenth century wild child who carouses with criminals and commoners, helps his loser chums rob his father's treasury, and spends all his time in seedy bars. This, of course, all takes place before Prince Hal's glorious "reformation," when he transforms himself from a total disgrace into a noble leader, who helps put down a rebel uprising that threatens his father's reign, and kills the guy whose been bad-mouthing him all over England. Being a young prince is busy work, and this is just Part 1 of the story!
Indoor Matinee Performances - July 22: Cymbeline and August 5: Henry IV, Part One
Our indoor matinees take place in the luxuriously air conditioned and well appointed Scruffy City Hall at 32 Market Square. Both shows begin at 2:00 p.m. and admission is $15.00 at the door.
Tennessee Stage Company: 865-546-4280, www.tennesseestage.com
Tennessee Theatre: The Book of Mormon
July 10, 2018 — July 15, 2018
Category: Dance, Music and Theatre
Part of the 10th Anniversary Season of Broadway at the Tennessee Theatre
The 2017-2018 season concludes with THE BOOK OF MORMON, back by popular demand following its record-breaking engagement in 2016. The New York Times calls it "the best musical of this century." The Washington Post says, "It is the kind of evening that restores your faith in musicals." And Entertainment Weekly says, "Grade A: The funniest musical of all time." Jimmy Fallon of The Tonight Show calls it "Genius. Brilliant. Phenomenal." It's THE BOOK OF MORMON, the nine-time Tony Award®-winning Best Musical. This outrageous musical comedy follows the misadventures of a mismatched pair of missionaries, sent halfway across the world to spread the Good Word. Now with standing room only productions in London, Australia, on Broadway, and across North America, THE BOOK OF MORMON has truly become an international sensation. Contains explicit language. For more information, visit bookofmormonthemusical.com.
Tennessee Theatre, 604 S. Gay Street, Knoxville, TN 37902. For information/tickets: 865-684-1200, www.tennesseetheatre.com, www.ticketmaster.com