Calendar of Events
Saturday, October 27, 2018
Thrill the World Knoxville 2018
Category: Dance, Festivals & special events, Free event and Music
Hosted by Thrill the World Knoxville and Second Harvest Food Bank of East Tennessee
Saturday at 6 PM
Historic Market Square, Knoxville
Globally synchronized dance to Michael Jackson's "Thriller".
Have you ever wanted to dress up as a zombie and dance to Thriller? Well, here's your chance! Join us for the 10th Annual Thrill the World Knoxville event in Market Square.
Learn the Dance! Thrill the World!
Choreography dance class times and location will be announced later in the year. In the meantime, feel free to begin learning the choreography here:
https://www.youtube.com/watch?v=RuHFna5mcpo
Diwali'2018- Festival of Lights
Category: Culinary arts, Festivals & special events and Free event
Hosted by Manthan - Indian Student Association - UTK
Saturday at 6 PM – 8:30 PM
James R. Cox Auditorium
Come, celebrate Festival of Lights with some cultural events, foods and of course lights!
Free to opted in UTK students
#kidsfriendly #Indianculture #Indianfood
Arrowmont School of Arts and Crafts: Juried Student Show (Figurative Association)
October 26, 2018 — December 8, 2018
Category: Exhibitions & visual art, Fine Crafts and Free event
Reception date TBA
In the Geoffrey A. Wolpert Gallery
Arrowmont School of Arts and Crafts, 556 Parkway, Gatlinburg, TN 37738. Information: 865-436-5860, www.arrowmont.org
Mabry-Hazen House: A Victorian Séance Experience
October 26, 2018 — October 28, 2018
Category: Festivals & special events and History & heritage
From 6pm-10pm on October 26-28, 2018, Mabry Hazen House will host "A Victorian Séance Experience" inside the parlors of the 1858 historic house. Relying on primary sources from the nineteenth century, Mabry-Hazen House will reenact a Victorian séance and give "investigators" an immersive experience filled with "mysterious and startling wonders." Along with the historic buildings, grounds, and family history, Mabry-Hazen House also preserves a darker history of Americans' experiences with death, funerals, spiritualism, and the occult and this year the museum will exhibit those macabre, yet fascinating cultural moments during their Victorian Séance Experience.
Under the guidance of a Victorian medium, the séances will follow the rituals of nineteenth century Spiritualism and investigators will participate in historic "demonstrations" of mediumship. Whether true manifestations of spirits or clever parlor tricks, sitters at the séances will participate in this eerie, yet ubiquitous aspect of 19th century American life.
Séances will occur every 20 minutes starting at 6:00 pm and ending at 10:00pm. Guests must select a specific date and time to reserve a seat at the table. They should arrive 15 minutes before their table reservation. Each session is limited to 8 guests, tickets must be purchased in advance, and all sitters must be 16 or older. Tickets are $20 per person. Tickets may be through purchased through Facebook, Eventbrite, or www.mabryhazen.com/seance
In addition to the séances, psychics, astrologers, and tarot card readers will be perform their craft for interested parties. Once a séance concludes, guests may purchase $5 vouchers to exchange to have their fortunes told. "We want people to have sense of the past and present by offering guests an opportunity to interact with present-day mediums," says Patrick Hollis, Executive Director at Mabry-Hazen House.
Mabry-Hazen House, 1711 Dandridge Avenue, Knoxville, TN, 37915. Information: 865-522-8661, www.mabryhazen.com
Knoxville Civil War Roundtable: Fort Dickerson Living History Weekend
October 26, 2018 — October 28, 2018
Category: Festivals & special events and History & heritage
Knoxville Civil War Roundtable will sponsor a living history weekend at Fort Dickerson Park October 26-28.
Activities include Civil War infantry drilling with rifle firing demos, battle reenactments, medical and surgical exhibits, cannon firings, living history campsites, ladies fashions, lectures, and a salute to all veterans.
Fort Dickerson Park located just off Chapman Highway in South Knoxville at 3000 Ft. Dickerson Road.
Contact Info: zachsam@yahoo.com Stan Sech 865-556-8066, Director -KCWRT or www.kcwrt.org.
B. J. Clark Artist Estate Sale
October 26, 2018 — October 28, 2018
Category: Exhibitions & visual art and Festivals & special events
October 26-28 Hybrid Estate Sale in Westmoreland Hills
Fantastic Sale, just a mile from West Town Mall
We are selling the entire contents of the home of local Artist Berna Jean 'BJ' Clark including dozens of Original Paintings and all remaining Prints from her well known series of Knoxville landmarks and others
HOURS Friday Oct 26th: 1-6 PM for Online Auction Preview and Tag Sale Day 1
Online Auction Ends Friday Night, starting 8 PM!
Saturday, Oct 27th: 9-3 with 25% off and Online Auction Pickup Day
Sunday Oct 28th: 11-2 for 50% off Blowout with bag lots at the end.
Seven Seas is honored to have the privilege to sell all remaining contents of local art is Berna Jean 'BJ' Clark. BJ is still living in Knoxville but is no longer painting. She received several awards for her Art and Historical Series of Knoxville has been very popular. We have lined this home with all remaining original artwork from her decades long career, making it essentially the largest showing of her work ever presented in one place! In addition to originals we have all remaining signed and unsigned prints and cards. All the art and framing supplies in her studio and workshop are also being sold. BJ collected works from other local artists so we have framed and ceramic art from many other people! And all that is in addition to the extensive contents of their large home! The house is filled with fine quality Cherry and other Furniture, Grandfather Clock, Electronics, Clothing, Kitchen & Dining Items, Patio items, Books, Toys, Collectibles and much, much more! Be sure to check out the big Tag Sale photo gallery and the Online Auction to see the full extent of this sale!
Gallery 1010: Variegaytion
October 26, 2018 — October 28, 2018
Category: Exhibitions & visual art and Free event
Hosted by Caroline Gwyn
Gallery 1010, 1150 McCalla Ave, Knoxville, Tennessee 37915
Opening Reception:
Friday, Oct. 26th 6-9pm
Exhibition Hours:
Friday - Sunday 12-4pm
"Variegaytion" is photographic series focusing on how members of Knoxville's LGBTQ+ community express their gender and sexuality through style of clothing, accessories, makeup, hair, etc. I first began this series when I decided to publicly come out as queer in the Fall of 2017. Since my coming out, my style has shifted, as it has helped me identify and express myself comfortably day-to-day. I created the LGBTQ+ style series, "Variegaytion," in hopes to raise awareness about the fluidity and spectrum of gender and to show how individuals present their gender identities.
There will be snacks and refreshments (with vegan options). https://www.facebook.com/events/283933262382542/
University of TN: Arab Fest
October 26, 2018 — October 27, 2018
Fri. 12:00-9:00PM, Sat. 12:00-6:00PM
Category: Festivals & special events, Free event, History & heritage and Kids & family
October 26 and October 27, 2018, Friday 12:00-9:00PM and Saturday 12:00-6:00PM at the University of Tennessee Pedestrian Walkway.
Enjoy the flavors, sights, and sounds of the traditional Arab world at Arab Fest 2018, featuring live performances and traditional Arabic cuisine. Find treasures at the pop-up souk; explore arts and crafts; and discover fun family activities during our two-day event. Come experience the Middle East, here in east Tennessee!
Free!
Presented by the Arab American Club of Knoxville and the Tennessee Initiative for Middle East Studies.
http://religion.utk.edu/arabia/
Great Smoky Mountains Heritage Center: Storytelling Festival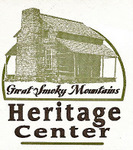 October 26, 2018 — October 27, 2018
Category: Festivals & special events, History & heritage, Kids & family and Literature & readings
TALL TALES OF TENNESSEE: A STORYTELLING FESTIVAL
We invite you to join us on Friday, October 26th for evening of Storytelling. Featuring 3 Storytellers beginning at 6PM. Tickets are $10 (free for GSMHC members) and will be available for purchase the evening of the event. Please bring your folding chair and spend the evening with some of our area's most beloved storytellers.
Roxanna Jones- grew up in the mountains. The stories are real, the people are friends and family who helped form her into the adult she now is. She says that she sees through the eyes of love and respect for those whose lives she now tells. With her words, she strives to bring them to life once more so others can know them too. As with all storytellers, Jones says there is "sometimes exaggeration, but the kernel of what was and what now lives only in memory is true."
Doug Elliott's stories derive from his unique lifestyle as well as his deep interest in plants, animals and people. Since humanity's beginnings our connections with the natural world have defined us and made us who we are. Elliott's stories explore and celebrate the rich diversity of that special human connection to nature. His programs are textured by his use of traditional lore, regional dialects and accents, and enhanced by his soulful harmonica playing.
Charles Maynard is a United Methodist minister, storyteller and author. A graduate of Emory & Henry College in VA and the Candler School of Theology an Emory University, he has served in the United Methodist Church for over 30 years. Charles tell traditional Appalachian Mountain tales, stories of American history and personal narratives of growing up in the mountains. He tells stories in schools, churches and at festivals.
On Saturday, Oct 27th, 11am -4pm
Bring the whole family out for a day of Storytelling workshops, Arts and Crafts, and Music! Join the Pair family from the Mountain Shadow String Band (12-1) for storytelling through music, learn from Charles Maynard in a storytelling workshop (1-2), and work on a crafts project with the Puppetry group, Cattywampus, and enjoy their one of a kind puppet show. Finish the day with Trick or Treating through the Historic Village at the Heritage Center and a chance to get your picture taken with one of their larger than life puppets! Children and Adults are encouraged to come dressed as their favorite characters!
Great Smoky Mountains Heritage Center, 3/4 mile east of traffic light at the Highway 321 and 73 intersection towards the Great Smoky Mountains National Park, Townsend, TN. Hours: M-Sa 10-5. Information: 865-448-0044, www.gsmheritagecenter.org
Museum of Appalachia: Haunts and History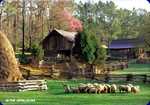 October 26, 2018 — October 27, 2018
Category: Festivals & special events, History & heritage, Kids & family, Literature & readings, Music and Science & nature
A new engaging, family-friendly event featuring a trick-or-treat trail, filled with homemade and vintage candies and treats, as well as local storytellers sharing true and inspired stories about our Appalachian ancestors. Guests can also enjoy hay rides, live music, blacksmithing, pumpkin carving demonstrations, and festive snacks.

For an additional charge, attendees can pick pumpkins from the patch or choose a pumpkin to paint and take home.
Museum of Appalachia, 2819 Andersonville Hwy., Clinton, TN 37716 (16 miles north of Knoxville at I-75, exit 122, then one mile east). Open every day except Thanksgiving and Christmas. Information/tickets: 865-494-7680, www.museumofappalachia.org
Cirque Italia
October 25, 2018 — October 28, 2018
Category: Festivals & special events and Kids & family
Did you know Cirque Italia has TWO traveling shows?! For the first time ever, The NEW GOLD UNIT IS COMING TO MARYVILLE, TN with the state of the art water show you DON'T WANT TO MISS!!!
This new performance will feature an ultra-modern water curtain that controls every droplet of water meticulously. Audience members can expect to see words and beautiful patterns as the water falls to the 'lagoon' below. Cirque Italia is ready to provide a breathtaking experience. This new stage by itself is enough to amaze the most demanding audience, and synchronized with the most creative display of superhuman talent - the result is simply out of this world!
This production will feature acts all the way from Russia to Mexico. Cirque Italia believes in multi-culturalism as one of our strongest assets.
Packed full of incredible acts, there is no room for boredom. The variety presented is exceptional. For those who enjoy whimsy, we have an Avatar. There is almost no bodily limit for our contortionist, Ricardo, as he bends in ways you never would have imagined. Our incredible wheel of death performance features a front summersault flip, something you will be hard-pressed to see anywhere else. If that doesn't get your head spinning, perhaps our 5 roller skaters and their incredible tricks and turns will. And although Cirque Italia does not use animals in our performances, this year we will be featuring amazing lifelike elephant puppets. They are so well made, you might just think they are real. Whether it's a futuristic laser act or mesmerizing aerial performances, the show has something for all tastes and expectations. One thing Cirque Italia sets out to accomplish is to create a type of world-class entertainment suitable for all age groups.
This new second unit also follows the same strict animal-free policy that makes the Water Circus stand out from other circus entertainment shows. Don't miss the opportunity to be amazed and transported to a fantastic realm where your deepest dreams can -and will- come true.
For more information visit www.cirqueitalia.com and make sure to check all our social media accounts. Tickets can be purchased now starting at $10.00-$50.00 depending on availability. Cirque Italia offers one free child admission with every full priced paying adult ticket in levels 2 or 3. This offer cannot be combined with any other offers, discounts or deals. Please call 941-704-8572 to find out the promo code for this location.
197 Foothills Mall, Maryville TN 37801. Near: JCPenney In the mall parking lot under the stunning White & Blue Big Top Tent

· Oct 25 – Thursday: 7:30pm
· Oct 26 – Friday: 7:30pm
· Oct 27 – Saturday: 1:30pm, 4:30pm,& 7:30pm
· Oct 28 – Sunday: 1:30pm & 4:30pm

The box office opens on-site on Tuesday, the week of the show. Non-show days: 10am – 6pm, On show days: 10am – 9pm. You can purchase tickets through our website (cirqueitalia.com/tickets) or by phone: (941) 704-8572. Non vediamo l'ora di vedervi allo spettacolo! Let Your Imagination Wander...and come DIVE into the Magical world of CIRQUE ITALIA.