Calendar of Events
Friday, November 9, 2018
Great Smoky Mountains Heritage Center: Smoky Junction Model Railroad Exhibit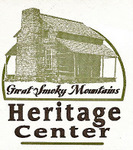 November 9, 2018 — January 6, 2019
Category: Festivals & special events, History & heritage and Kids & family
A New Holiday Tradition!
Running on Fridays, Saturdays, and Sundays.
A multi themed model railroad experience at the GSM Heritage Center featuring a Townsend/Walland landscape, a garden scale train, and a winter wonderland!
Great Smoky Mountains Heritage Center, 3/4 mile east of traffic light at the Highway 321 and 73 intersection towards the Great Smoky Mountains National Park, Townsend, TN. Hours: M-Sa 10-5, Su 12-5. Information: 865-448-0044, www.gsmheritagecenter.org
Fountain City Art Center: Holiday Show and Sale

November 9, 2018 — January 3, 2019
Category: Exhibitions & visual art, Fine Crafts and Free event
Reception: November 9, 6:30 – 8:00 PM - Free and open to the public.
Exhibit viewing hours: Hours: Tu & Th 9-5, W & F 10-5, 2nd-4th Sa 10-1. Fountain City Art Center, 213 Hotel Ave, Knoxville, TN 37918. Information: 865-357-2787, www.fountaincityartcenter.com
De-Tox by Don Kapa
November 9, 2018 — November 18, 2018
Category: Theatre
Written by Don Kapa and directed by Marie Fertitta.
De-Tox depicts a day in the life of the Public Inebriate Reception Center, located in San Diego, California.
The "Clients" along with the Staff and Police, have formed a subculture of their own. The Clients are homeless and have a resourcefulness most of us can only hope for. The Staff are helpful and are kindred spirits with the Clients and the Police.
One day, Naomi, a civilian visitor, proposes an outcome that could save them all. Does Mother Nature have other plans?
Contains adult themes.
Performances: November 9, 10, 16, 17 at 7:30pm and November 18 at 2:30pm.
At My Place Performing Arts, 734 N. Hall of Fame Dr, Knoxville. Tickets are $15. Call 619-757-5502 or 865-408-9537
Pellissippi State: Soft Animals by Erin Mallon
November 9, 2018 — November 18, 2018
Category: Theatre
It's not every day theatre students get to produce an original play in collaboration with the playwright, but Pellissippi State Community College students have that rare opportunity this November. Pellissippi State will present the world premiere of "Soft Animals," a new play written by Erin Mallon for Pellissippi State in collaboration with The Farm Theater in New York.
The play is a comedy that explores the perceptions we have about people's physical appearances and our relationships with our bodies.
November 9, 10, 16, 17 at 7:30 p.m.
November 11, 18 at 2 p.m.
All theatre performances are in the Clayton Performing Arts Center. Purchase tickets at www.pstcc.edu/tickets.
Hardin Valley Campus of Pellissippi State: 10915 Hardin Valley Road, Knoxville, TN 37932. Information: 865-694-6405, www.pstcc.edu/arts
UT Opera Theatre presents Mozart's The Secret Gardener

November 9, 2018 — November 11, 2018
A wonderfully comedic opera about love and secret identities that has grown in popularity and become an audience favorite in recent years. UT Opera Theatre will present a fully-staged production by guest Stage Director Scott Skiba.
Fri Nov 9 at 8:00 PM
Sat Nov 10 at 2:30 PM and 8:00 PM
Sun Nov 11 at 2:30 PM
Tickets on sale in October: $20 for adults, $15 for seniors 60+, $5 for students with a school ID and youth under 18.
Bijou Theatre, 803 S. Gay Street, Knoxville, TN 37902. Information/tickets: 865-522-0832, www.knoxbijou.com, www.ticketmaster.com. Info: 865-974-5678, www.music.utk.edu/events
Free Spirit Theatre: How I Learned to Drive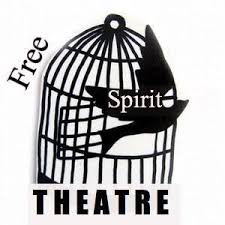 November 9, 2018 — November 11, 2018
Category: Theatre
Pulitzer Prize Winning Comedy/Drama by Paula Vogel
Adult content
Nov 9-10, 7:30 PM
Nov 11, 2 PM
Tickets: $15 General admission at the door or in advance
Free Spirit Theatre provides the Knoxville community with innovative and provocative theatre productions from the global canon as well as experimental and original works. Our mission is to explore the boundaries of theatre and push the envelope for social awareness, change, tolerance, and enlightenment.
At the Emporium Center, 100 S. Gay Street, Knoxville, TN 37902. http://www.freespirittheatre.org/ or freespirittheatre@mail.com
Museum of Appalachia: Fall Heritage Days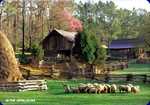 November 9, 2018 — November 10, 2018
9 AM - 5 PM daily
Category: Festivals & special events, History & heritage, Kids & family, Music and Science & nature
Fall Heritage Days will transport guests back in time through the sights, sounds, smells, and tastes of pioneer traditions!
The Museum grounds will be filled with homemade food, bluegrass and folk music, as well as demonstrations such as molasses making, sawmilling, soap making, toy and doll making, quilting, and much more.
Guests will also enjoy activities including sheep herding, antique tractors and engines, a working threshing machine and hayrides.
Friday, November 9 will be focused on school-aged children and feature additional activities, including interactive old-time song and dance, birds of prey demonstrations and old-fashioned games.
Saturday, November 10 will feature a slow tractor race, a skillet toss and wrench toss, a mule jumping contest and a mule trail obstacle course contest.
Included in Fall Heritage Day will be The Great Appalachian Fiddlers' Convention, to be held November 10, which will feature fiddle, banjo, dancing and other musical instrument contests. Cash prizes will be given to the winners in each category. To register, please contact John Meyer at johnmeyer@museumofappalachia.org or 865-494-7680.
Advance Tickets may be purchased by October 29:
• $35 per family (2 adults and children and/or youth)
• $20 Adult
• $10 Youth (ages 13-18)
• $6 Child (ages 5-12)
• Under 5: FREE
• Members: FREE
• Parking: FREE
Museum of Appalachia, 2819 Andersonville Hwy., Clinton, TN 37716 (16 miles north of Knoxville at I-75, exit 122, then one mile east). Open every day except Thanksgiving and Christmas. Information/tickets: 865-494-7680, www.museumofappalachia.org
Terra Madre Annual Holiday Sale
November 9, 2018 — November 10, 2018
Category: Exhibitions & visual art and Fine Crafts
Terra Madre: Women in Clay
An Eclectic Group of Female Artists with Diverse Approaches to Clay Invites You to Their 9th Annual Holiday Sale - Functional, Sculptural, Traditional, Contemporary, Whimsical, Sublime
Hours: Fri 5-8 PM and Sat 10 AM - 4 PM
Bridgewater Place, 205 Bridgewater Rd, Knoxville, Tennessee 37923
https://www.facebook.com/TerraMadreKnoxvilleTN/
Clayton Center for the Arts: Voces8
Category: Music
The British vocal ensemble VOCES8 is proud to inspire people through music and share the joy of singing. Touring extensively throughout Europe, North America and Asia, the group performs repertoire from Renaissance polyphony to contemporary commissions and arrangements; versatility and a celebration of diverse musical expression is central to the ensemble's performance ethos.The ensemble demonstrates the sheer beauty of voices in harmony though a vast range of repertoire from churches, courts and concert halls, alongside folk, jazz and pop arrangements. The result is a rare mix of the ethereal and angelic, paired with pure toe-tapping fun.
VOCES8 is heard regularly on international television and radio. The ensemble is a Decca Classics artist and has released acclaimed recordings that have been at the top of the classical charts.
The ensemble welcomed one of the most celebrated contemporary composers, Jonathan Dove, as Composer in Residence for two seasons from September 2017. As well as a commission planned for 2019 (Jonathan's 60th birthday year), the associateship will provide mentoring opportunities to emerging composers linked with the group's education programme. VOCES8 is passionate about music education and is the flagship ensemble of the music charity VCM Foundation. Engaging in a broad range of outreach work that reaches up to 40,000 people a year, the group also runs an annual programme of workshops and masterclasses at the Foundation's home in London, the Gresham Centre at St Anne & St Agnes Church. The ensemble is dedicated to supporting promising young singers and awards eight annual choral scholarships through the VOCES8 Scholars initiative. VOCES8 is proud to be the Associate Ensemble for Cambridge University.
Clayton Center for the Arts: 502 East Lamar Alexander Parkway, Maryville, TN 37804. Information/tickets: 865-981-8590, www.ClaytonArtsCenter.com
Knoxville Museum of Art: Alive After Five
November 9, 2018
6-8:30 PM
Category: Music
Stacy Mitchhart Band
Alive After Five is a unique live music series that takes place in the smoke-free, casually elegant setting of the Ann and Steve Bailey Hall in the Knoxville Museum of Art. There is a live band on stage, seating at tables, two cash bars, food from area restaurants, free freshly popped popcorn, and free parking. Audience members can enjoy listening to music, dancing, and browsing the museum's art galleries. Admission is $15 for general and $10 for museum members and college students with ID. Ages 17 and under are admitted free.
Knoxville Museum of Art, 1050 World's Fair Park Dr, Knoxville, TN 37916. Hours: Tuesday-Saturday, 10AM-5PM, Sunday, 1-5PM. Information: 865-525-6101, www.knoxart.org
UT School of Music: VOCES8 Masterclass
Category: Classes & workshops, Free event and Music
Sandra G. Powell Recital Hall
UT School of Music: Unless otherwise noted, concerts are FREE and open to the public. The Alumni Memorial Building located at 1408 Middle Drive on the UT campus. (The James R. Cox Auditorium is located in the Alumni Memorial Building.) The Natalie Haslam Music Center is located at 1741 Volunteer Blvd on the UT campus. *For individual or small group performances, please check the web site or call the day of the event for updates or cancellations: 865-974-5678, www.music.utk.edu/events
Little River Art & Frame: Holiday Open House
Category: Exhibitions & visual art and Free event
Please join our Little River family in kicking off the season!
Peruse our latest paintings, meet the artists and enjoy a holiday treat or two! Plus take advantage of specials and our seasonal "smalls" gallery for affordable one-of-a-kind gifts!
Little River Art & Frame, 10421 Lexington Drive Knoxville, TN 37917
(865) 405-8687 or https://www.littleriverartists.com