Calendar of Events
Saturday, November 17, 2018
Oak Ridge Civic Ballet Association: Tchaikovsky's The Nutcracker
November 17, 2018 — November 18, 2018
Category: Dance and Kids & family
Saturday, November 17, 7:00 PM and Sunday, November 18, 2:00 PM
At Performing Arts Center at Oak Ridge High School, 1450 Oak Ridge Turnpike, Oak Ridge, TN 37830
ORCBA's annual performance of Tchaikovsky's "The Nutcracker" will feature all of your favorite characters come to life! Please join us as Clara dances through the Land of the Sweets with her Nutcracker Prince, the Sugar Plum Fairy, and more!
Please see www.penny4arts.com for details on free student tickets!
Oak Ridge Civic Ballet Association: 865-567-6092, www.orcba.org
UT Arboretum Society: Monthly Guided Hike
November 17, 2018
9-10 AM
Category: Free event, Kids & family and Science & nature
Did you make a New Year's resolutions to get more exercise or spend more time outdoors? The UT Arboretum Society can help with both! In 2018, the UT Arboretum Society is now offering a monthly hike on the third Saturday of each month.
The hikes will be led by Arboretum staff or a member of the UT Arboretum Society. The hike will begin at the parking lot of the UT Arboretum, 901 S. Illinois Avenue in Oak Ridge at 9:00 a.m. This is approximately a one-hour fun, short trail hike. Participants are asked to wear clothes appropriate to the weather and boots or good shoes for outdoor walking. This is a free program offered by the University of Tennessee Arboretum Society. To learn more about this hike or the UT Arboretum Society, go to www.utarboretumsociety.org. For more information on the program, call 865-483-7277.
Great Smoky Mountains Heritage Center: Holiday Homecoming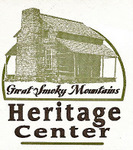 Category: Festivals & special events, History & heritage, Kids & family and Music
Christmas Carolling by Christmas Thyme Quartet
Hosted by Great Smoky Mountains Heritage Center and Boogertown Gap Old-Time String Band
Saturday, November 17, 2018 at 12:00 PM – 2:00 PM EST
The Christmas Thyme Quartet will be performing Christmas Carols, traditional and contemporary, a cappella throughout the grounds of the Heritage Center.
Great Smoky Mountains Heritage Center, 3/4 mile east of traffic light at the Highway 321 and 73 intersection towards the Great Smoky Mountains National Park, Townsend, TN. Hours: M-Sa 10-5, Su 12-5. Information: 865-448-0044, www.gsmheritagecenter.org
Tennessee Children's Dance Ensemble: Annual Benefit Auction
November 17, 2018
6-10 PM
Category: Dance and Fundraisers
This year our auction will be at the Sacred Heart Gym and will be a fun-filled evening of great food, fabulous items and pop-up performances by the Tennessee Children's Dance Ensemble. Thank you for your support in the past. We look forward to your support again this year. Proceeds go toward our Children Helping Children Initiative.
At Cathedral of the Most Sacred Heart of Jesus, 7115 Northshore Drive, Knoxville.
Contact: Cheri McKeever, 865-207-1954, cheri@sweetrelieforganizing.com; http://tcdedance.org/
Knoxville Internationals Networking: Family Fun Event
November 17, 2018
10:00am-1:30pm
Category: Festivals & special events, Free event and Kids & family
KIN is partnering with Great Schools Partnership and two of their community schools (Norwood Elementary & Northwest Middle School) to host the 3rd Annual Norwood Community Thanksgiving Celebration Saturday, November 17th, 10:00am - 1:30pm.
Last year, nearly 300 men, women and children from multiple ethnicities gathered to celebrate and share a Thanksgiving meal. This year, we anticipate an even larger gathering of neighbors and friends!
As a result, we are encouraging more of our KINfolk (individuals and partner churches) to serve on our volunteer teams and join us for this Thanksgiving celebration!
Saturday, November 17th
10:00am - 1:30pm
Northwest Middle School, 5301 Pleasant Ridge Rd, 37912
Norwood Neighbors: Each household is encouraged to bring food representing their cultural heritage to share.
Traditional Meal: Turkeys and traditional sides will be provided by KIN's volunteers and church partners.
Resources: Representatives will be on-site from CAC's Volunteer Income Tax Assistance (VITA), Boy Scouts, Knoxville Internationals Network, YWAM Knoxville and more!
Many hands make light work and for a joyous occasion...
For more information: Contact Cindy Hood, KIN's Norwood Community and Coordinator, at norwood@kin-connect.org
Learn more at KIN-Connect.org.
Crossing the Cumberlands Benefit Concert
Category: Fundraisers and Music
On November 17th at the Tivoli Theater in Chattanooga, TN, the Crossing the Cumberlands concert will provide an evening of revelation, heritage, and laughter, delivered by foremost musicians and tradition bearers. This concert directly benefits the maintenance and protection of the Cumberland Trail and the natural and cultural resources within a 300-mile-long corridor, from Cumberland Gap to the edge of Chattanooga.

Artists include Sierra Hull, Tony Trischka, Chuck Mead, LeRoy Troy, Alan O' Bryant, Carco Clave, and an astonishing list of accomplished and traditional musicians 23 strong and growing.
November 17 at 7:00pm.
Tivoli Theater, 709 Broad St. Chattanooga, TN 37402 Tel: 423-757-5580
Tickets/Information: https://www.tivolichattanooga.com/events/721236/Crossing_The_Cumberlands

Artist Bios & the Latest News: https://www.facebook.com/CrossingtheCumberlands/
Foothills Craft Guild: A Showcase of Fine Crafts
November 16, 2018 — November 18, 2018
Category: Exhibitions & visual art, Festivals & special events, Fine Crafts and Kids & family
Imagine being surrounded by the handmade work of over 140 fine craft artisans! Designated as a TOP 20 EVENT by the Southeast Tourism Society for the second year in a row, the 52nd annual Fine Craft Show is presented by the Foothills Craft Guild, the oldest nonprofit artisan guild in Tennessee.
Hours are Friday and Saturday, November 16-17, 10 AM - 6 PM and Sunday, November 18, 10 AM - 4 PM at the historic Jacob Building in Knoxville's Chilhowee Park, 3301 E. Magnolia Ave.
Participants have been juried into the Foothills Craft Guild according to the highest standards for quality workmanship… woodwork, pottery, jewelry, glass, fiber arts, metalwork, sculpture, basketry, and more! It's a great time to shop for unique gifts representing Tennessee at ALL PRICE RANGES and support your local fine craft artisans! Enjoy a free Make It & Take It Crafts booth for all ages, daily demonstrations of artisans making their crafts, and an Authors' Corner where local favorites will be personally autographing books.
Admission is Adults $8, Children ages 6-12 $4, Children 5 and under Free. Saturday special - group of 4 adults $20. www.foothillscraftguild.org.
Flying Anvil Theatre: The Great American Trailer Park Christmas Musical
November 15, 2018 — December 22, 2018
Category: Comedy, Music and Theatre
November 16 through December 22, Wed through Sat at 7:30 pm and Sundays at 2 pm.
One pay-what-you-can preview on November 15 at 7:30 pm.
By Betsy Kelso and David Nehls
They're baaack! It's holiday time down in Armadillo Acres (North Florida's premier mobile-living community), and everyone's filled with warmth and beer. But when a freak bout of amnesia strikes the trailer park Scrooge, neighborly love is put to the test. Be on hand as Betty, Lin, and Pickles jingle all the way with some new neighbors in an all-new, all-trailer-park musical! You don't have to have seen our 2017 summer production of The Great American Trailer Park Musical to enjoy this sequel, but if you did, you know it's a cat-fightin', sun-worshippin', chair-throwin' good time...but with tinsel and Keg Nog! Definitely for mature audiences. *The show has some mature language & may not be suitable for children. Parental discretion advised.
TICKET PRICES: Wed, Thu, & Sun $22 ($16 for students); Fri & Sat $24 ($16 for students)
Get your tickets now! https://www.ticketpeak.com/res/FlyingAnvil or you can call our box office at 865-357-1309.
Flying Anvil Theatre, 1300 Rocky Hill Road, Knoxville. Information: www.flyinganviltheatre.com
Clarence Brown Theatre: The Santaland Diaries
November 14, 2018 — December 9, 2018
After a three-year hiatus, the cult holiday classic, "The Santaland Diaries," adapted by Joe Mantello from the essay by humorist and best- selling author David Sedaris, and starring David Brian Alley as Crumpet, returns to the Clarence Brown Theatre's Carousel Theatre November 14 – December 9, 2018.
A Pay What You Can Preview performance will be held Wednesday, Nov. 14. At the Friday, Nov. 23rd performance patrons wearing an Ugly Sweater will have the opportunity to be selected for a picture with Crumpet on Santa's chair. A talk back will take place Sunday, Nov. 25 following the matinee, and the Open Captioned performance is Sunday, December 2. The production, which is for mature elves only, will have start times of 2:30 pm for the matinees and 8:00 pm for the evening performances. It will be performed without an intermission and will include smoke.
Based loosely on Sedaris' real life experience, "The Santaland Diaries" tells the tale of a struggling actor in New York City who out of necessity takes seasonal work as Crumpet the Elf in Macy's Department Store's Santaland Village. The comic holiday adventure chronicles Sedaris' humiliation, frustrations and ultimately his hopefulness all told though his masterful sardonic wit.
David Sedaris made his National Public Radio debut on December 23, 1992 when he read his essay titled "Santaland Diaries" on the show "Morning Edition." Since his successful debut, Sedaris has gone on to publish multiple bestselling books including "Barrel Fever," "Me Talk Pretty One Day" and "Let's Talk Diabetes with Owls." He also has been a frequent contributor on NPR's popular radio show "This American Life," all of which has contributed to his reputation as one of America's preeminent humorists. Sedaris' story was adapted for the stage by Joe Mantello and premiered on November 7, 1996 at the Atlantic Theatre Company in New York City.
The 2015 production was directed by Jeff Stanley. Calvin MacLean will direct this year's remount.
Clarence Brown Theatre, 1714 Andy Holt Ave on the UT campus, Knoxville, TN 37996. For information: 865-974-5161, www.clarencebrowntheatre.com. For tickets: 865-974-5161, 865-656-4444, www.knoxvilletickets.com
Tennessee Wesleyan University: The Waltz by Julie Belcher
November 13, 2018 — November 27, 2018
Category: Exhibitions & visual art and Free event
East Tennessee artist Julie Belcher brings her artwork to Athens, Tennessee through an exhibit in the Muriel S. Mayfield Gallery. Belcher's collection, "The Waltz," features multiple pieces that dance together, creating a beautiful story of rural roots.
Belcher's story places her as an artist from Appalachia and a "dedicated handmade advocate." A self-confessed "appreciator of that which can be made new and useful once more," Belcher co-founded Yee-Haw Industrial Letterpress in 1997, scavenging for years to purchase and restore presses long forgotten throughout the Southeast before the company's launch from her mother's shed in Corbin, Kentucky.
The artist now focuses her energies on her latest press, studio and shop, Pioneer House in Knoxville. There, she creates mixed media pieces displayed in galleries across the nation. She has been commissioned to create art for Whole Foods café as well as illustration of American novelist Cormac McCarthy on featured on the cover of the New York Times Review of Books.
Along her ever-expanding artistic journey, Belcher continues to draw inspiration from her Appalachian heritage and love of the area's handiwork, natural beauty and music tradition. Her latest work is a heartfelt visual combination of antique floral wood engravings from the 19th century and her own hand-carved linocuts of stylized landscapes.
The approach is entirely her own. "Each ink color is a separate block overprinting onto the previous layer," the artist explained. "A slight ink color change or a transparency effect can make a magical transformation and sometimes even I can't visualize what it will look like until I pull the print."
Some of the prints go on to become part of the patchwork, "make do and repurpose" artwork Belcher creates in homage to hardworking Appalachian gardeners and homemakers. "I also deconstruct and sew the prints and use them in mixed media encaustic paintings embedded in beeswax," she adds.
Belcher's collection is currently on display at Tennessee Wesleyan University's Mayfield Gallery, located in Reece Hall. The gallery is open weekdays from 8 a.m. to 4 p.m., or Saturdays by appointment. To make an appointment please call, 423.745.4600. Julie Belcher will be available at the gallery for a closing reception on Thursday, November 15 at 6 p.m.
Tennessee Wesleyan University, Muriel S. Mayfield Gallery, Reece Hall
216 North Jackson St., Athens, TN 37303
423.745. 4600
Great Smoky Mountains Heritage Center: Smoky Junction Model Railroad Exhibit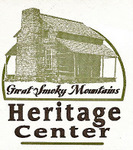 November 9, 2018 — January 6, 2019
Category: Festivals & special events, History & heritage and Kids & family
A New Holiday Tradition!
Running on Fridays, Saturdays, and Sundays.
A multi themed model railroad experience at the GSM Heritage Center featuring a Townsend/Walland landscape, a garden scale train, and a winter wonderland!
Great Smoky Mountains Heritage Center, 3/4 mile east of traffic light at the Highway 321 and 73 intersection towards the Great Smoky Mountains National Park, Townsend, TN. Hours: M-Sa 10-5, Su 12-5. Information: 865-448-0044, www.gsmheritagecenter.org
Fountain City Art Center: Holiday Show and Sale

November 9, 2018 — January 3, 2019
Category: Exhibitions & visual art, Fine Crafts and Free event
Reception: November 9, 6:30 – 8:00 PM - Free and open to the public.
Exhibit viewing hours: Hours: Tu & Th 9-5, W & F 10-5, 2nd-4th Sa 10-1. Fountain City Art Center, 213 Hotel Ave, Knoxville, TN 37918. Information: 865-357-2787, www.fountaincityartcenter.com