Calendar of Events
Wednesday, November 7, 2018
Clayton Center for the Arts: A Hillbilly Homecoming
November 7, 2018 — November 11, 2018
Arrowmont School of Arts and Crafts: Figurative Association Symposium
November 7, 2018 — November 10, 2018
Category: Classes & workshops, Exhibitions & visual art and Fine Crafts
Arrowmont School of Arts and Crafts will host the third Figurative Association Symposium from November 7-10, 2018. In 2010, Arrowmont presented the first symposium, which focused on and featured the figure in ceramics. In 2014, we expanded that focus to include sculpture in all media. Now, in 2018, we are welcoming all disciplines to the symposium – including 2-D, 3-D and expanded media.
The symposium will be an event with many parts. At the core, 2018 will feature ten presenters – Jessica Calderwood, Michael Dixon, Judy Fox, Richard W. James, Curt LaCross, Stephanie Metz, LJ Roberts, Claire Stigliani, Kensuke Yamada, and Sunkoo Yuh. These ten artists, working from ceramics to embroidery, painting to enamels, will provide lectures and demonstrations across two full days. Before those days, however, the event kicks off on Wednesday with an opening reception to the 2018 Figurative Association Exhibition featuring work from all of the presenters, plus selected invited artists as well as our New Forms: Juried Student Exhibition. We are also excited to have sculptor Beth Cavener give the keynote opening address after the reception! In addition to the demonstrations and exhibitions, the event will also have panel discussions, additional lectures from guest speakers and rapid-fire Quick Sketch presentations which allow for artists and makers to present their work and research.
Finally, as Bill Griffith, founder of the first Figurative Association conference, has noted about the event: "Some of the most meaningful experiences at the symposiums come in conversations during meals and happen in the exchanges among participants. The demonstrations and panel discussions provide information and inspiration, offering opportunities to better understand intent, content and technique from those artists working in different media. The consideration of the human figure provides a focus, but with unlimited possibilities for exploration and interpretation. My hope is that those in attendance will make more than connections – and they will connect, will do more than "network" – they will share, even when sharing is about more than agreeing."
Space is limited! Call 865.436.5860 to register. Learn more by visiting our website, www.arrowmont.org/visit/events/figurative-association-symposium. Arrowmont School of Arts and Crafts, 556 Parkway, Gatlinburg, TN 37738.
Knoxville Symphony Orchestra: The Concertmaster Series

November 7, 2018 — November 8, 2018
7 PM
Category: Music
William Shaub & Friends: Devilish Vivaldi
The Concertmaster Series, featuring the new KSO concertmaster William Shaub and various guest artists, will take place at the Knoxville Museum of Art, located at 1050 World's Fair Park Drive.
Series subscriptions are available for $51. Single tickets can be purchased for $25 per concert in advance or at the door; seating is general admission.
Handel-Halvorsen: Passacaglia
Bach: Sonata No. 3 in E major for Violin and Harpsichord
Tartini: Devil's Trill
Vivaldi: The Four Seasons, Autumn and Winter
Vivaldi: Concerto for Two Violins in A minor
Tickets and information: 865-291-3310, www.knoxvillesymphony.com
Tennessee Theatre: History Talk with Jack Neely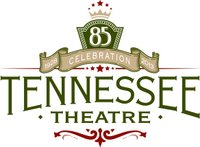 Category: Free event, History & heritage and Lectures
Few people have researched and compiled more facts, details, and little-known secrets about the Tennessee Theatre and its nine decades than author and historian Jack Neely. Jack will present a FREE lecture about the Tennessee Theatre's fascinating history in the Theatre auditorium!
Tennessee Theatre, 604 S. Gay Street, Knoxville, TN 37902. For information/tickets: 865-684-1200, www.tennesseetheatre.com, www.ticketmaster.com
InFullSight: Topic Talks
Category: Classes & workshops
Life can be pretty tricky to navigate sometimes! This event is designed as an open forum to be in community and ask questions about a topic that impacts and effects all of our lives. In connecting with the Akashic Records, which is an energetic vibration that holds information on all things in the Universe, we can receive clarity, guidance and depth on topics that are relevant to all. The intention is to provide insights and energetic support on topics that can be difficult to understand and navigate with our emotions and other opinions that are thrown our way. Let's embrace a deeper understanding of the topic at hand so we can stand more firmly in our beliefs and knowing of how it all works on a bigger picture.
Join in this community where we allow our differences and connect through them.
Bring your questions and desire to learn!
The November topic is Worthiness
The December topic to be announced – check Facebook to find out!
COST: $20
LOCATION: Alma Diem, 222 S Peters Rd Knoxville 37923
HOST INFO – www.infullsight.live
EVENT INFO - https://www.eventbrite.com/e/topic-talks-tickets-52151845574
UT College of Law Free Law Clinic
November 7, 2018
5:30-6:30 PM
Category: Classes & workshops and Free event
The Arts & Culture Alliance is pleased to present a a free workshop with Eric Amarante, Law Professor at the University of Tennessee Law School and director of the Community Economic Development Clinic. The workshop will be geared toward artists and other creative people and takes place on Wednesday, November 7, from 5:30-6:30 PM at the Emporium Center in downtown Knoxville.
Although the workshop is FREE to attend, we ask you to kindly RSVP to sc@knoxalliance.com or 865-523-7543 to help with planning.
If you plan to attend the workshop, please feel free to submit any legal questions you might have with your RSVP. During the session, Eric will also be answering questions including:
How do I copyright my work as an artist?
How can I better understand my rights/responsibilities under a gallery contract?
What are my rights/responsibilities under my studio lease?
What to do if jury duty conflicts with my work schedule?
Which state's sales tax guidelines govern the transaction when I'm selling work across state lines?
How can I safely and legally sell my artwork online?
What control do I retain over artwork I have sold?
The University of Tennessee College of Law welcomed Eric Amarante to its faculty in the fall of 2017. Before joining the UT College of Law, Amarante taught for four years at the University of Nevada Las Vegas William S. Boyd School of Law. At UNLV, Amarante taught contracts and small business law; he also directed the Small Business and Nonprofit Legal Clinic. Prior to teaching, Amarante worked with Sullivan & Cromwell's corporate group in Palo Alto and the business transaction group of Davis Wright Tremaine. At the University of Tennessee, in addition to his teaching, Amarante will assist non-profit businesses through work with the Community Economic Development Clinic. https://law.utk.edu/directory/eric-franklin-amarante/
Arts & Culture Alliance at the Emporium Center, 100 S. Gay Street, Knoxville, TN 37902
Knoxville Symphony Orchestra: Storytime at the Library
November 6, 2018 — December 12, 2018
Category: Free event, Kids & family and Music
Knoxville Symphony Orchestra string quartets are visiting our libraries this fall! Each performance combines children's literature with classical music, sound effects, and hands-on learning. Free and open to the public.
Schedule:
November 6 @ 4 p.m. | Farragut Branch
November 28 @ 11 a.m. | Karns Branch
November 30 @ 10:30 a.m. | Powell Branch
December 4 @ 10:30 a.m. | Sequoyah Branch
December 5 @ 10:15 a.m. | Bearden Branch
December 12 @ 11 a.m. | Halls Branch
https://www.knoxvillesymphony.com/education-community/story-time-performances/
Omega Gallery: Near and Far by Jennifer Stoneking-Stewart
November 5, 2018 — December 8, 2018
Category: Exhibitions & visual art and Free event
Solo exhibition of recent artworks by Jennifer Stoneking-Stewart, an artist based in Morristown. www.stoneking-stewart.com
Opening reception Mon Nov 5, 4-6 PM
Closed Nov 21-25 for Thanksgiving break
Omega Gallery at Carson-Newman University, Warren Art Building, corner of Branner & S. College Streets, Jefferson City, TN 37760. Gallery hours: M-F 8-4. Information: www.cn.edu
Sequoyah Birthplace Museum: Cherokee Language Classes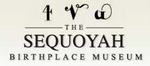 November 5, 2018 — November 26, 2018
6:00-8:00pm
Category: Classes & workshops and History & heritage
Would you like to learn a new language? Why not try Cherokee? The Sequoyah Birthplace Museum is offering beginner and advanced beginner Cherokee language class on the following Monday November 5th, 12th, 19th, and 26th from 6 p.m. to 8 p.m. The cost of the class is $50 for new students and $40 for returning students for all four evenings. The class will be taught by Lou Jackson and Jayme "Brett" Jones who are enrolled members of the Eastern Band of the Cherokee Indian.
The Museum is reopen with a completely new exhibit. The language classes will be held in the museum's education room.
Anyone interested in taking this class should contact the museum at 423-884-6246 or seqmus@tds.net to register. The Sequoyah Birthplace Museum is located at 576 Hwy. 360, Vonore, TN, 37885
Beck Cultural Exchange Center: I Have a Voice: Tennessee's African American Musical Heritage
November 2, 2018 — February 9, 2019
Category: Exhibitions & visual art, Free event, History & heritage and Music
Beck presents the exhibition, I Have a Voice: Tennessee's African American Musical Heritage, opening November 2, 2018. The exhibition, organized by the Tennessee State Museum, gives a snapshot of Tennessee's rich African American musical heritage and its influence on worldwide musical genres.

The Volunteer State has been the birthplace of some of the most influential music in the world, from the Beale Street blues clubs in Memphis, to the R&B scene on Nashville's Jefferson Street and the jazz in Knoxville's Gem Theatre. The history of African American music follows the hardship of slavery in America. American slaves adapted their African ancestors' music to hand clapping, singing, the fiddle and the African–derived banjo.

Expressing their sorrows from bondage, and joy for their ultimate deliverance, these enslaved persons found an original, musical voice sung in their spirituals and folk music. This voice has left a monumental cultural stamp on American music, including blues, ragtime, jazz, gospel, rhythm and blues, rock and roll, and soul music. In turn, this music has influenced and enriched music around the world.
The exhibit introduces viewers to many famous Tennessee music legends — Bessie Smith, who was nicknamed the "Empress of the Blues;" B.B. King, often referred to as the "King of the Blues;" Grand Ole Opry star DeFord Bailey; and Rock and Roll Hall of Fame inductee Tina Turner. The exhibit gives visitors a chance to hear the voices of the many Tennessee African American men and women who made their mark on American music from ragtime to Motown.

Visitors can view YouTube videos of various performers and musicians featured in the exhibition on their smart phones or tablets through the use of QR-coded links. Educators who are interested in teaching about Tennessee's African American musical heritage will be provided with curriculum-based educational lesson activities.

http://www.beckcenter.net/museum-exhibit-s/
Beck Cultural Exchange Center: 1927 Dandridge Avenue, Knoxville, TN 37915. Hours: Tu-Sa 10-6. Information: 865-524-8461, www.beckcenter.net
Westminster Presbyterian Church: Paintings and Relief Constructions by Joe Letitia
November 2, 2018 — December 30, 2018
Category: Exhibitions & visual art and Free event
Paintings and Relief Constructions by Joe Letitia
Hours: Monday thru Thursday, 9 AM to 4 PM, Friday 9 AM to Noon.
6500 Northshore Drive
865-584-3957
www.wpcknox.org