Calendar of Events
Thursday, November 22, 2018
River & Rail Theatre Company: The Unusual Tale of Mary & Joseph's Baby
November 21, 2018 — December 23, 2018
Knoxville's Favorite Christmas Tradition! An original folk-rock Christmas musical by Don Chaffer (of Waterdeep) and Chris Cragin-Day.
This new musical dares to take the classic story at its word. There really is a pregnant virgin. There really are shepherds and angels and foreign dignitaries (a.k.a. wise men). There's a ratty extra room/stable at the inn, and a maniacal, bloodthirsty dictator, whose menacing shadow hangs over everything.
And obviously, it's a comedy. Seriously. It is.
The Unusual Tale of Mary & Joseph's Baby surprises both virgin-believing and non-virgin-believing audiences alike bringing a new sense of wonder and imagination to the age-old story. For more info, visit www.unusualtale.com.
Note to Parents: The musical is fun for the whole family! We recommend the show to children ages 7 and up. We are parents ourselves and would rate the show PG: for mild language. Translation: there are 2-3 mildly "adult" words in the show.
Performances are Nov 21-25 and Dec 12-23. https://www.eventbrite.com/e/the-unusual-tale-of-mary-josephs-baby-2018-tickets-51652553177
Performed at The Swift Building, 119 W. 5th Avenue, Knoxville, TN 37917. River & Rail Theatre Company information: 865-407-0727, www.riverandrailtheatre.com
34th annual Fantasy of Trees
November 21, 2018 — November 25, 2018
Category: Dance, Festivals & special events, Fundraisers, Kids & family and Music
The 34th annual Fantasy of Trees will return to the Knoxville Convention Center this year with the theme "Walking in a Winter Wonderland."
The proceeds from Fantasy of Trees benefit East Tennessee Children's Hospital, Knoxville's only not-for-profit Comprehensive Regional Pediatric Center. In 33 years, the Fantasy of Trees has raised more than $8.5 million to provide much-needed medical equipment for children served by East Tennessee Children's Hospital. Since the first Fantasy of Trees in 1985 that welcomed 13,125 visitors, the Fantasy of Trees has hosted well over one million people.
The 2018 edition of the Fantasy of Trees will be held Wednesday-Sunday, November 21-25, 2018 at the Knoxville Conventions Center. The event will go from 9 a.m. to 9 p.m. Nov. 21, 23 and 24; 3-8 p.m. Nov. 22; and noon-6 p.m. Nov. 25. It will feature decorated trees, a gingerbread village, holiday vendors, children's activities, rides and a stage with live entertainment.
Tickets cost $8 for adults, $4 for children 4-12, and children under 3 get in free. Proceeds will benefit East Tennessee Children's Hospital. Info: etch.com.
Pellissippi State: Inaugural Tennessee Intercollegiate Juried Student Exhibition
November 19, 2018 — December 7, 2018
Category: Exhibitions & visual art, Fine Crafts and Free event
Twenty-two pieces by art students from community colleges across Tennessee will be on display. Community college students from across the state will have their art work displayed at Pellissippi State Community College in the first show of its kind. Current and former students at Tennessee's 13 community colleges were invited to enter works generated the past two years in studio art classes. There was no cost to enter.
Seven community colleges had students participate, with 103 works submitted. Peter Hoffecker Mejia, a visiting assistant professor of art at the University of Memphis and a former Pellissippi State student, served as juror, choosing 22 works for the exhibition.
"There's a little bit of everything we were allowing: photography, painting, drawing, design, sculpture, blacksmith, print making, collage. It's quite a survey."
A closing reception and awards ceremony will be held 3-5 p.m. Dec. 7. Three places and two honorable mentions will be awarded, with gifts donated by David Lusk Gallery, located in Memphis and Nashville, and Jerry's Artarama in Knoxville. Pellissippi State also will purchase the winning art work for $500, which the student will receive. The art work then will go on display at that student's community college.
Bagwell Center Gallery hours: M-F 10 AM - 6 PM.
Hardin Valley Campus of Pellissippi State: 10915 Hardin Valley Road, Knoxville, TN 37932. Information: 865-694-6405, www.pstcc.edu/arts
Flying Anvil Theatre: The Great American Trailer Park Christmas Musical
November 15, 2018 — December 22, 2018
Category: Comedy, Music and Theatre
November 16 through December 22, Wed through Sat at 7:30 pm and Sundays at 2 pm.
One pay-what-you-can preview on November 15 at 7:30 pm.
By Betsy Kelso and David Nehls
They're baaack! It's holiday time down in Armadillo Acres (North Florida's premier mobile-living community), and everyone's filled with warmth and beer. But when a freak bout of amnesia strikes the trailer park Scrooge, neighborly love is put to the test. Be on hand as Betty, Lin, and Pickles jingle all the way with some new neighbors in an all-new, all-trailer-park musical! You don't have to have seen our 2017 summer production of The Great American Trailer Park Musical to enjoy this sequel, but if you did, you know it's a cat-fightin', sun-worshippin', chair-throwin' good time...but with tinsel and Keg Nog! Definitely for mature audiences. *The show has some mature language & may not be suitable for children. Parental discretion advised.
TICKET PRICES: Wed, Thu, & Sun $22 ($16 for students); Fri & Sat $24 ($16 for students)
Get your tickets now! https://www.ticketpeak.com/res/FlyingAnvil or you can call our box office at 865-357-1309.
Flying Anvil Theatre, 1300 Rocky Hill Road, Knoxville. Information: www.flyinganviltheatre.com
Ewing Gallery: Blurring Boundaries and Mutual Muses
November 15, 2018 — December 12, 2018
Category: Exhibitions & visual art, Fine Crafts and Free event
The Ewing Gallery is pleased to present two exhibitions for the months of November and December. We will be having an opening reception on Thursday November 15 from 5-7:30 PM in the Ewing Gallery. Some of the artists whose work is featured in Blurring Boundaries will be in attendance.
Blurring Boundaries: The Women of AAA from 1936 – Present
Curated by Rebecca DiGiovanna - More than 80 years after its founding, AAA continues to nurture and support a vibrant community of artists with diverse identities and approaches to abstraction. In celebration of this tradition, Blurring Boundaries: The Women of American Abstract Artists traces the work of the female artists within AAA from the founders to contemporary, practicing members. Included are works by historic members Perle Fine, Esphyr Slobodkina, Charmion von Wiegand, Irene Rice Pereira, Alice Trumbull Mason, and Gertrude Greene, as well as works by current members, such as Ce Roser, Irene Rousseau, Judith Murray, Alice Adams, Merrill Wagner and Katinka Mann. Through fifty-four works, the exhibition explores the stylistic variations and individual approaches to guiding principles of abstraction: color, space, light, material and process.
Mutual Muses: James Seawright and Mimi Garrard
Curated by: T. Michael Martin - Mutual Muses is a two-person exhibition showcasing works by James Seawright and Mimi Garrard, who have been working together as well as individually since the 1960s. Their lives and practice have inspired each other throughout their careers. This exhibition is an interwoven love story featuring individual works by Seawright and Garrard as well as ones inspired by the other and those created collaboratively. Their life of interconnectivity as mutual muses is beautifully explored and presented in this survey exhibition.
The Ewing Gallery will be closed from November 22- 25 in Observance of the Thanksgiving holiday and from December 13, 2018 - January 10, 2019.
Ewing Gallery, 1715 Volunteer Blvd on the UT campus, Knoxville, TN 37996. Information: 865-974-3200, www.ewing-gallery.utk.edu
Clarence Brown Theatre: The Santaland Diaries
November 14, 2018 — December 9, 2018
After a three-year hiatus, the cult holiday classic, "The Santaland Diaries," adapted by Joe Mantello from the essay by humorist and best- selling author David Sedaris, and starring David Brian Alley as Crumpet, returns to the Clarence Brown Theatre's Carousel Theatre November 14 – December 9, 2018.
A Pay What You Can Preview performance will be held Wednesday, Nov. 14. At the Friday, Nov. 23rd performance patrons wearing an Ugly Sweater will have the opportunity to be selected for a picture with Crumpet on Santa's chair. A talk back will take place Sunday, Nov. 25 following the matinee, and the Open Captioned performance is Sunday, December 2. The production, which is for mature elves only, will have start times of 2:30 pm for the matinees and 8:00 pm for the evening performances. It will be performed without an intermission and will include smoke.
Based loosely on Sedaris' real life experience, "The Santaland Diaries" tells the tale of a struggling actor in New York City who out of necessity takes seasonal work as Crumpet the Elf in Macy's Department Store's Santaland Village. The comic holiday adventure chronicles Sedaris' humiliation, frustrations and ultimately his hopefulness all told though his masterful sardonic wit.
David Sedaris made his National Public Radio debut on December 23, 1992 when he read his essay titled "Santaland Diaries" on the show "Morning Edition." Since his successful debut, Sedaris has gone on to publish multiple bestselling books including "Barrel Fever," "Me Talk Pretty One Day" and "Let's Talk Diabetes with Owls." He also has been a frequent contributor on NPR's popular radio show "This American Life," all of which has contributed to his reputation as one of America's preeminent humorists. Sedaris' story was adapted for the stage by Joe Mantello and premiered on November 7, 1996 at the Atlantic Theatre Company in New York City.
The 2015 production was directed by Jeff Stanley. Calvin MacLean will direct this year's remount.
Clarence Brown Theatre, 1714 Andy Holt Ave on the UT campus, Knoxville, TN 37996. For information: 865-974-5161, www.clarencebrowntheatre.com. For tickets: 865-974-5161, 865-656-4444, www.knoxvilletickets.com
Tennessee Wesleyan University: The Waltz by Julie Belcher
November 13, 2018 — November 27, 2018
Category: Exhibitions & visual art and Free event
East Tennessee artist Julie Belcher brings her artwork to Athens, Tennessee through an exhibit in the Muriel S. Mayfield Gallery. Belcher's collection, "The Waltz," features multiple pieces that dance together, creating a beautiful story of rural roots.
Belcher's story places her as an artist from Appalachia and a "dedicated handmade advocate." A self-confessed "appreciator of that which can be made new and useful once more," Belcher co-founded Yee-Haw Industrial Letterpress in 1997, scavenging for years to purchase and restore presses long forgotten throughout the Southeast before the company's launch from her mother's shed in Corbin, Kentucky.
The artist now focuses her energies on her latest press, studio and shop, Pioneer House in Knoxville. There, she creates mixed media pieces displayed in galleries across the nation. She has been commissioned to create art for Whole Foods café as well as illustration of American novelist Cormac McCarthy on featured on the cover of the New York Times Review of Books.
Along her ever-expanding artistic journey, Belcher continues to draw inspiration from her Appalachian heritage and love of the area's handiwork, natural beauty and music tradition. Her latest work is a heartfelt visual combination of antique floral wood engravings from the 19th century and her own hand-carved linocuts of stylized landscapes.
The approach is entirely her own. "Each ink color is a separate block overprinting onto the previous layer," the artist explained. "A slight ink color change or a transparency effect can make a magical transformation and sometimes even I can't visualize what it will look like until I pull the print."
Some of the prints go on to become part of the patchwork, "make do and repurpose" artwork Belcher creates in homage to hardworking Appalachian gardeners and homemakers. "I also deconstruct and sew the prints and use them in mixed media encaustic paintings embedded in beeswax," she adds.
Belcher's collection is currently on display at Tennessee Wesleyan University's Mayfield Gallery, located in Reece Hall. The gallery is open weekdays from 8 a.m. to 4 p.m., or Saturdays by appointment. To make an appointment please call, 423.745.4600. Julie Belcher will be available at the gallery for a closing reception on Thursday, November 15 at 6 p.m.
Tennessee Wesleyan University, Muriel S. Mayfield Gallery, Reece Hall
216 North Jackson St., Athens, TN 37303
423.745. 4600
Fountain City Art Center: Holiday Show and Sale

November 9, 2018 — January 3, 2019
Category: Exhibitions & visual art, Fine Crafts and Free event
Reception: November 9, 6:30 – 8:00 PM - Free and open to the public.
Exhibit viewing hours: Hours: Tu & Th 9-5, W & F 10-5, 2nd-4th Sa 10-1. Fountain City Art Center, 213 Hotel Ave, Knoxville, TN 37918. Information: 865-357-2787, www.fountaincityartcenter.com
Ijams Nature Center: Ijams' Gallery Presents Sherry Boettcher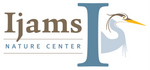 November 8, 2018 — November 30, 2018
Category: Exhibitions & visual art and Free event
Stop by Ijams to check out Sherry Boettcher's diverse body of work in November! Boettcher captures everything from people and animal portraits to still life and landscapes in a variety of media, including watercolor, ink and pencil. You'll appreciate the variety in her lovely pieces, as well as her knack for capturing the vibrancy of each of her subjects.
More events at http://ijams.org/events/. Ijams Nature Center, 2915 Island Home Ave, Knoxville, TN 37920. Hours: Grounds and trails open during daylight hours. Call for Visitor Center hours. Information: 865-577-4717, www.ijams.org
Knoxville Symphony Orchestra: Storytime at the Library
November 6, 2018 — December 12, 2018
Category: Free event, Kids & family and Music
Knoxville Symphony Orchestra string quartets are visiting our libraries this fall! Each performance combines children's literature with classical music, sound effects, and hands-on learning. Free and open to the public.
Schedule:
November 6 @ 4 p.m. | Farragut Branch
November 28 @ 11 a.m. | Karns Branch
November 30 @ 10:30 a.m. | Powell Branch
December 4 @ 10:30 a.m. | Sequoyah Branch
December 5 @ 10:15 a.m. | Bearden Branch
December 12 @ 11 a.m. | Halls Branch
https://www.knoxvillesymphony.com/education-community/story-time-performances/
Omega Gallery: Near and Far by Jennifer Stoneking-Stewart
November 5, 2018 — December 8, 2018
Category: Exhibitions & visual art and Free event
Solo exhibition of recent artworks by Jennifer Stoneking-Stewart, an artist based in Morristown. www.stoneking-stewart.com
Opening reception Mon Nov 5, 4-6 PM
Closed Nov 21-25 for Thanksgiving break
Omega Gallery at Carson-Newman University, Warren Art Building, corner of Branner & S. College Streets, Jefferson City, TN 37760. Gallery hours: M-F 8-4. Information: www.cn.edu
Sequoyah Birthplace Museum: Cherokee Language Classes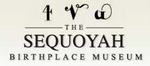 November 5, 2018 — November 26, 2018
6:00-8:00pm
Category: Classes & workshops and History & heritage
Would you like to learn a new language? Why not try Cherokee? The Sequoyah Birthplace Museum is offering beginner and advanced beginner Cherokee language class on the following Monday November 5th, 12th, 19th, and 26th from 6 p.m. to 8 p.m. The cost of the class is $50 for new students and $40 for returning students for all four evenings. The class will be taught by Lou Jackson and Jayme "Brett" Jones who are enrolled members of the Eastern Band of the Cherokee Indian.
The Museum is reopen with a completely new exhibit. The language classes will be held in the museum's education room.
Anyone interested in taking this class should contact the museum at 423-884-6246 or seqmus@tds.net to register. The Sequoyah Birthplace Museum is located at 576 Hwy. 360, Vonore, TN, 37885