Calendar of Events
Friday, November 30, 2018
Knoxville Children's Theatre: Best Christmas Pageant Ever
November 30, 2018 — December 16, 2018
Category: Kids & family and Theatre
Knoxville Children's Theatre, in partnership with Clayton Foundation, will present 16 live performances of "Best Christmas Pageant Ever,"
based on the classic novel by Barbara Robinson. In this hilarious Christmas classic, a couple struggling to put on a church Christmas pageant is faced with casting the Herdman kids: probably the most inventively awful kids in history! You won't believe the mayhem - and the fun - when the Herdmans collide with the Christmas story head on! This delightful comedy is adapted from the best-selling book and has become a holiday staple for theatre audiences everywhere, featuring lots of laughs for audiences of all ages.
The live stage musical will be performed:
Thursdays and Fridays at 7 PM, Saturdays at 1PM & 5 PM, Sundays at 3 PM
The play is performed by 22 talented young actors, from ages 9 to 16. Derrick Washington, Jr., a senior at STEM Academy will direct the
production. STEM Academy student Quintin Rhodes will serve as the Stage Manager.
TICKETS are $12 per Adult, $10 per child. Reservations are strongly recommended. Group rates are available for groups of 12 or more. To obtain a group rate, reservations must be placed by telephone. Knoxville Children's Theatre, 109 E. Churchwell Avenue, Knoxville, TN 37917. Information: 865-208-3677, www.knoxvillechildrenstheatre.com
Gallery 1010: Dana Potter - "No Good Know-How"
November 30, 2018 — December 2, 2018
Category: Exhibitions & visual art and Free event
"No Good Know-How, and exhibition by Dana Potter welcomes visitors to play a technologically enhanced version of the classic children's game "I Spy". I Spy is played by using a guide to find a certain number and kind of object in a composed image. The game is technologically enhanced with eye-tracking software, which records data about where the viewer looked and for how long. The data is then turned into a visualization, printed, and offered for sale in the gallery space. As a direct commentary on the way personal data is invisibly bought and sold online, this system uses physical materials to show how the intimate motion of looking is collected, packaged, and sold.
"No Good Know-How" will open at Gallery 1010 on November 30th, 2018. Potter is a graduate student in studio art (printmaking) at UTK and received her Bachelor of Fine Arts from the University of Northern Iowa in 2015. Recently Potter's work has been in both national and international exhibitions including the "2017 3rd Global Print," Douro, Portugal; "2017 Beyond Printmaking 5," Texas Tech University, Lubbock, Texas; and "Stand Out Prints 2016," Highpoint Center for Printmaking, Minneapolis, MN.
Reception: Friday November 30, 2018, 6-9pm
Hours: Friday – Sunday, 12-4pm
Gallery 1010, 150 McCalla Ave, Knoxville, TN 37915
https://gallery1010.utk.edu/
East Tennessee PBS and Knoxville Jazz Orchestra: Live at Lucille's
Category: Music
East Tennessee PBS and the Knoxville Jazz Orchestra are teaming up to create a new televised concert series called "Live at Lucille's." The shows will be taped in front of a live audience at East Tennessee PBS' studios near downtown Knoxville, and will feature local, regional and national jazz artists. Broadcasts will occur on ETPBS later in 2019, and WUOT will broadcast audio from the segments. The series will be sold as a six concert package for $180 at www.knoxjazz.org. Tickets to single events may be made available at a later date depending on availability. Long time Knoxville residents may remember Lucille's Jazz Club in the Old City. The club was in operation throughout the 1990s and played host to local, regional and national talent. When the club closed in 2001, East Tennessee PBS production manager Chris Smith bought the neon sign that hung in the window at the business' estate sale. He also secured the rights to the name Live at Lucille's in hopes of one day being able to create something that built on that legacy. Series schedule and lineup:
+ Bobby Broom's Organi-Sation - Friday, Nov 30, 7:30pm and 9:30pm
Guitarist Bobby Broom made his Carnegie Hall debut with Sonny Rollins before he was 20 years old. Broom formed his latest band Organi-Sation at the behest of Steely Dan, who then took the group on a North American tour of 52 cities. The band will perform music from its new CD Soul Fingers.
+ Christian Sands Trio - Friday, Jan 25, 7:30pm
Still in his 20's, Christian Sands is a Steinway piano artist and 5 time Grammy nominee who has performed with Christian McBride, Wynton Marsalis and many others. His group will perform music from their acclaimed CD Reach.
+ Mark Boling Trio Life- Friday, Feb 22, 7:30pm
Guitarist Mark Boling served for many years as the head of Jazz Studies at UT. His trio with Keith Brown and Jon Hamar is a crown jewel of the Knoxville music scene. They will perform original music by Boling, Hamar and Donald Brown.
+ Thomas Heflin/Mitch Butler Quintet- Friday, March 29, 7:30pm
Trumpeter Thomas Heflin is a former KJO member who now teaches in Greensboro, NC. His group with trombonist Mitch Butler is a modern take on the trumpet/trombone quintet, a format that is never short on fire and excitement.
+ Greg Tardy's NYC Trio - Friday, April 26, 7:30pm
Saxophonist Greg Tardy has called Knoxville home since 2010. His trio with bassist Sean Conly and drummer Jaimeo Brown has performed around the globe, but this will be their Knoxville (and PBS) debut.
Sponsors include Visit Knoxville, Sugarlands Distilling Company, Melinda Grimac of Alliance Sotheby's International Realty, Lane Music, Moxley Carmichael, WUOT, Tennessee Arts Commission, Stellar Visions and Sound. For information about the series contact Vance Thompson at email@knoxjazz.org or 865-573-3226. For sponsorship opportunities contact Barbara Shipley at bshipley@easttennesseepbs.org or 865-919-7306. East Tennessee PBS, 1611 E. Magnolia Avenue, Knoxville, TN 37917.
Bijou Theatre: Delbert McClinton
Category: Music
DELBERT MCCLINTON
There are two kinds of people in the world those who love Delbert McClinton and those who haven't heard him yet. Delbert is always working on that second group. Lyle Lovett has said, "If we could all sing like we wanted to, we'd all sing like Delbert."
The multi-Grammy Award winning artist is at the top of his game with his 19th studio album, Prick Of The Litter (Hot Shot Records/Thirty Tigers). The new offering captures the balance of soulful energy and restraint that the legendary performer has been delivering in his live performances for decades all over the world. On Prick of the Litter, Delbert incorporates a variety of styles, and as always, just enough to keep him comfortably outside the traditional marketing categories.
Delbert McClinton has been a leading Americana artist since before the genre was established. He has won two Grammy awards in the blues category for Best Contemporary Blues Album; and one in the rock category (Best Rock Performance by a Duo or Group), with Bonnie Raitt for Good Man, Good Woman.
Delbert's unique musical style grew from his Texas music beginnings. Influenced at a young age by Tejano, Western Swing, Rhythm and Blues and War songs, he developed a signature sound that served him well.
If you've seen a live Delbert McClinton show, you will recognize the synchronized energy on Prick Of The Litter that comes from thousands of miles of playing together. Delbert feels that his current road band, Self-Made Men, is the best band he's ever had.
"Jack Bruno [drums] is amazing. He played with Joe Cocker and with Tina Turner for years. I've been harder on drummers than anybody in the world, but Jack is right there where I need him. Dana Robbins [saxophone] and Quentin 'Q' Ware [trumpet] punctuate the live performances in just the right places. James Pennebaker [guitar] is family. He's been playing with me off and on since he was nineteen. Mike Joyce [bass guitar], Kevin McKendree [piano], and Bob Britt [guitar] are among my best friends, in addition to being in the band. Mike and Kevin and I write together a lot. We wrote most of the songs on this album together."
2017 is a milestone year for Delbert. In addition to the release of Prick Of The Litter, a biography is slated for release in September. He has also been nominated for Texas State Musician, a highly acclaimed state appointment akin to poet laureate.
Prick of the Litter is a signature project for Delbert McClinton, and he is proud of it. "We worked hard on this and we got exactly what we wanted," he says. "The songs, the band, the production. Everything came together. We didn't leave no chicken on the bone," he says.
"I did what I came to do with this album. I guess I really am One of the Fortunate Few."
http://www.delbert.com/index2.htm
Bijou Theatre, 803 S. Gay Street, Knoxville, TN 37902. Information/tickets: 865-522-0832, www.knoxbijou.com, www.ticketmaster.com
Jubilee Community Arts: Sistren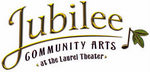 Category: Music
Harmony Trio
Laura Walker, Kathy Veazey and Lori Mast with John Rowland
Sistren is a new band consisting of Laura Walker, Kathy Veazy and Lori Mast, three powerful singers accompanying themselves on keyboard, fiddle, slide guitar and upright bass, with John Rawlston helping out on guitar and occasional vocals. They perform original songs, standards and not-so-standards drawing on bluegrass, gospel and country traditions. Laura Walker performed annually at the Laurel for over twenty years with the Dismembered Tennesseans. They have each spent years being the only girl in a band full of guys, and now they are exploring their own arrangements--and having big time harmonious fun.
Jubilee Community Arts at the Laurel Theater, 1538 Laurel Ave, Knoxville, TN 37916. Tickets (discounts apply to advance purchase, JCA members, students & seniors) available through http://www.brownpapertickets.com/producer/1118485, 1-800-838-3006 ext 1, and at the door. For information: 865-522-5851, www.jubileearts.org
Bistro at the Bijou: Jazz with T. Michael Branner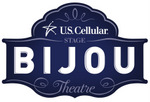 November 30, 2018
9-11 PM
Category: Free event and Music
On Friday November 30, 2018, the Historic "Bistro at the Bijou Restaurant", located in the fourth oldest building in Knoxville, adjacent the Bijou Theatre, invites you, family and friends to an evening of exciting Jazz music. The Bistro at the Bijou is known throughout the South for its culinary creations and live music.
Please come out to Knoxville's "hot spot" for Jazz as Independent recording artist T. Michael Branner, joined by Clint Mullican, Aaron Mastin and Evan Burnett performing live! Don't miss this free event! No cover charge. Limited bar seating is also available. 865-544-0537
Bijou Theatre, 803 S. Gay Street, Knoxville, TN 37902
Glowing Body: Mitakuye Benefit
November 30, 2018
7:30-9:00pm
Category: Festivals & special events and Fundraisers
November 30 @ 7:30 pm - 9:00 pm at The Glowing Body.
Join us in an evening of art, live dance performance, dessert and wine in effort to raise awareness and funds for this effective organization.
Mitakuye is Lakota for "My Relatives" and represents the Lakota philosophy that we are all related. The mission of The Mitakuye Foundation (formerly known as The Mitakupi Foundation) is to create programs for reservation youth and support the work of existing programs that give reservation youth the same support and opportunities that other children in America have – the first and foremost being hope. The social, economic, and political issues that the First Peoples of this land face are overwhelming, but focusing on the youth is a way to start the process of healing. All it takes is one generation to stop the cycle of despair and plant the seeds of positive change. This is that generation!
Learn more about the organization at http://mitakuyefoundation.com/.
Make a minimum $10 contribution to attend the event. Please bring your donation receipt on the day of the event, or bring cash/check donation the day of. You may also donate if you do not plan to attend. This ensures 100% of the proceeds go to Mitakuye Foundation.
November 30 @ 7:30 pm - 9:00 pm at Glowing Body, 711 Irwin Street, Knoxville, TN 37917. Information: 865-545-4088, www.glowingbody.net
Children's Museum of Oak Ridge: Oak Ridge at 75: A Night of Nostalgia
November 30, 2018
6-9:30 PM
Category: Fundraisers and Music
Join us for an evening of food and entertainment, 1940s style at Oak Ridge at 75: A Night of Nostalgia. Radio personality Frank Murphy of WNOX will be the emcee and Bear Stephenson is back as our auctioneer.
Tickets are $125 per person or $800 for a table of eight. Visit bit.ly/cmorgala2018 for more information and to purchase tickets, or call CMOR at (865) 482-1074.
Check our Facebook for new auction items added daily!
The Gala is CMOR's biggest fundraiser of the year, so thank you for your support. We hope to see you there!
http://childrensmuseumofoakridge.org/oak-ridge-at-75-a-night-of-nostalgia/
Ewing Gallery: D. Dominick Lombardi Artist Lecture and Panel Discussion
Category: Exhibitions & visual art, Free event and Lectures
UPDATED 11/27:
Artist Lecture Rescheduled
Artist Lecture for D. Dominick Lombardi on Thursday, Nov. 29 has been resheduled for Friday, November 30. RM. 111 Noon-1:00 pm. A&A - Free to the public! Please join D. Dominick Lombardi on Friday, November 30. Rm 111 12-1 for a short artist lecture and the originally planned panel discussion focusing on artists as writers, curators, and critics with Beauvais Lyons (Printmaking), Sam Yates (Ewing Gallery Director), and Rubens Ghenov.
D. Dominick Lombardi is a New York based visual artist, writer and art critic. Dominick is represented by Kim Foster Gallery in New York City and by Prince Gallery in Copenhagen, Denmark. He was an art critic for The New York Times from 1998 to 2005. Dominick is currently a writer and critic for the Huffington Post and has articles featured in ARTnews, ARTslant, Art in Asia (South Korea), Sculpture Review and many other national and international publications.
Ewing Gallery, 1715 Volunteer Blvd on the UT campus, Knoxville, TN 37996. Information: 865-974-3200, www.ewing-gallery.utk.edu
WDVX: Smoky Mountain Jamboree
Category: Music
Clarence Brown Theatre: A Christmas Carol
November 29, 2018 — December 16, 2018
Category: Kids & family and Theatre
By Charles Dickens. Adapted by Edward Morgan and Joseph Hanreddy. Music by John Tanner.CBT Mainstage
There's a reason we perform this tale every year. No matter how many times you've seen it, the story still proves to be the spirit of the season. Relive Scrooge's ghost-guided look into his past, present and future, and his journey of redemption. A yearly tradition to treasure with family and friends.
Clarence Brown Theatre, 1714 Andy Holt Ave on the UT campus, Knoxville, TN 37996. For information: 865-974-5161, www.clarencebrowntheatre.com. For tickets: 865-974-5161, 865-656-4444, www.knoxvilletickets.com