Calendar of Events
Wednesday, November 28, 2018
Knoxville Symphony Orchestra: The Q Series at The Emporium Center

Category: Music
The Knoxville Symphony Orchestra presents the KSO Q Series at The Emporium Center for classical music Wednesdays! Single tickets are $18 in advance/$20 at the door.
This concert features a one-hour performance by the Principal Quartet and the Woodwind Quintet and tickets include lunch.
Thursday and Friday evenings at 7:30 PM at the Tennessee Theatre, 604 S. Gay Street, Knoxville, TN 37902. Tickets and information: 865-291-3310, www.knoxvillesymphony.com
Knox County Public Library: Books Sandwiched In with Dr. Rocio Huet
Category: Free event, Lectures and Literature & readings
Dr. Rocio Huet, UT Department of Medicine – discussing Natural Causes: An Epidemic of Wellness, The Certainty of Dying and Killing Ourselves by Barbara Ehrenreich
Details TBA
East Tennessee Historical Society, 601 S. Gay Street, Knoxville, TN 37902. Information: 865-215-8824, www.easttnhistory.org
Bijou Theatre: The War and Treaty
Category: Music
As The War and Treaty, Michael and Tanya Trotter serve up healing and pain robbing with freewheeling joy on their new full-length album, Healing Tide.
As The War and Treaty, Michael and Tanya Trotter serve up healing and pain robbing with freewheeling joy on their new full-length album, Healing Tide. Funky bass lines, keys, lap steel, acoustic strings, and stripped-down percussion create a swampy Southern soul bed for the couple's transcendent vocals. A tour-de-force produced by Buddy Miller, the collection swaggers with confidence only gained by artists who are wholly, proudly, themselves.
Michael is a wounded warrior who found his voice while serving in Iraq, when he was pulled from the frontlines to write songs for the fallen. Tanya is a lifelong artist, drawn to singing's power to take another's pain away. "You have to have a deep place of love within yourself to be vulnerable," Tanya says. "With The War and Treaty, we allow people to see two people that are not perfect. We get on stage. We sweat. We're overweight. We yell. We get ugly, we scream! My hair comes loose. We're vulnerablenakedin front of people, and it's a chain reaction. It allows them to be vulnerable, too."
The War and Treaty's music and stories bring tears and goosebumps, but ultimately, more is at work. "I want people to feel like we care," Michael says. "When you think about artists, you don't think about that." He pauses and grins broadly. "But that's the way I want the world to feel about The War and Treaty."

Bijou Theatre, 803 S. Gay Street, Knoxville, TN 37902. Information/tickets: 865-522-0832, www.knoxbijou.com, www.ticketmaster.com
McClung Museum: Sip and Shop fundraiser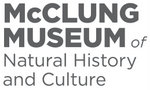 Category: Culinary arts, Free event and Fundraisers
The McClung Museum has teamed up with EST8TE to offer a special "Sip and Shop" fundraiser experience. Join us from 5–7 p.m. for complimentary champagne, appetizers, and personal shopping services, just in time for the holidays!
EST8TE is a high-end clothing boutique in Bearden with a Southern aesthetic, featuring top designers. For the evening 15% of all proceeds will go to the museum's free educational programming. In addition, museum staff will be on hand to answer questions about museum membership for those interested in joining during the event.
5609 Kingston Pike, Knoxville. https://mcclungmuseum.utk.edu/events/sip-and-shop-est8te/
McClung Museum of Natural History and Culture, 1327 Circle Park Dr on the UT campus, Knoxville, TN 37996. Hours: M-Sa 9-5, Su 1-5. Information: 865-974-2144, http://mcclungmuseum.utk.edu
Light the Park!
November 26, 2018 — January 1, 2019
5:00 pm
Category: Festivals & special events, Free event and Kids & family
SHOP FARRAGUT and The Town of Farragut will again usher in the holiday season with the 8TH Annual Countdown to LIGHT THE PARK, presented by TDS.

The event will be held from 5:00 -7:00pm on Monday, November 26th at Founder's Park on Campbell Station Road, near the Farragut branch of the Knox County Library. With the Farragut Board of Mayor and Aldermen in attendance, and entertainment by area performers, this family friendly event will set the holiday mood. The highlight of the evening will be when new Mayor Ron Williams and other Town officials welcome a very special guest dressed in a Red Suit. He will be asked to throw the switch at approximately 6:30 pm on 50+ trees, garland pole wraps and other lighted decorations, featuring over 60,000 glistening bulbs throughout the park. Entertainment will be provided by the Farragut High School Madrigal Singers, the Concord Brass Quintet, plus Soloists from Farragut's Angela Floyd Schools and the Akima Club Singers. Mrs. S. Claus and her elves will be there helping post letters to the North Pole!

Parking will be available across the street from the park, courtesy of Westgate Christian Fellowship and south of the park at the new Farragut Town Community Center, (formerly Faith Lutheran Church). The Knoxville Sheriff's Department will be on hand to assist those crossing Campbell Station Road.

Attendees can look forward to enjoying the holiday cheer with freshly-baked cookies to be provided by Costco and other area businesses. Coffee and hot chocolate will be courtesy of First Watch Café. The event will be held rain or shine. For more information, contact Steve@farragutbusiness.com or call 865-307-2486.
Knoxville Museum of Art: East Tennessee Regional Student Art Exhibition
November 23, 2018 — January 13, 2019
Category: Exhibitions & visual art, Fine Crafts, Free event and Kids & family
Reception on Dec 11, 6-8 PM - open to the public! Awards begin at 6:45 PM with a welcome by Tennessee State Senator Becky Duncan Massey.
Now in its 13th year, the exhibition offers middle and high school students from around East Tennessee the opportunity to participate in a juried exhibition and to display their talents and be honored for their accomplishments in a professional art museum environment.
The East Tennessee Regional Student Art Exhibition is open to students in grades 6-12, attending public, private, or home schools in 32 counties across East Tennessee. Fewer than a third of the more than 950 entries in this highly competitive show made it through a rigorous jury process. The best-in-show winner will receive a purchase award of $500, and the artwork will become a permanent part of the collection of Mr. James Dodson, on loan to the Knoxville Museum of Art's Education Collection.
Since 2005, the East Tennessee Regional Student Art Exhibition has presented the work of nearly 4,000 students who have competed for a total of $7 million in scholarships made available to eligible juniors and seniors by colleges and universities from around the nation.
Knoxville Museum of Art, 1050 World's Fair Park Dr, Knoxville, TN 37916. Hours: Tuesday-Saturday, 10AM-5PM, Sunday, 1-5PM. Information: 865-525-6101, www.knoxart.org
Christmas in the City: Holidays on Ice
November 23, 2018 — January 6, 2019
Category: Festivals & special events and Kids & family
Whether with family, friends or on a date you'll love skating in the heart of Downtown Knoxville in Market Square! Join us at Holidays on Ice presented by Home Federal Bank to make memories that will last long after the holidays are over. Enjoy skating under the stars and twinkling lights while listening to music every night. There may even be a panda sighting by our Holidays on Ice Mascot, 'Peppermint Panda'!
Market Square - Located in front of the Knoxville Chamber at 17 Market Square, Downtown Knoxville
Admission price includes entry fee, skate rental and unlimited time on ice! We accept cash, Visa and Mastercard.
Adult: $11, Children Age 12 & Under: $8
Season Pass Adult: $50, Season Pass Children Age 12 & Under: $35
RINK HOURS:
Regular Hours Nov. 23, 2018 - Dec. 16, 2018
Monday thru Thursday: 4 p.m. to 9 p.m.
Friday and Saturday: 10 a.m. to 10 p.m.
Sunday: 1 p.m. to 9 p.m.
**Saturday December 15: 1:30 p.m. to 10:00 p.m.
Weather permitting the Cool Sports Mites and Mini Mites will hold their Winter Classic Tournament at Holidays on Ice on Market Square from 8:00 a.m. to 1:00 p.m.
Extended Hours Dec. 17, 2018 - Dec. 30, 2018
Monday thru Thursday: 1 p.m. to 9 p.m.
Friday and Saturday: 10 a.m. to 10 p.m.
Sunday: 1 p.m. to 9 p.m.
Hours Jan 2, 2019 - January 6, 2019
Monday thru Thursday: 1 p.m. to 8 p.m.
Friday and Saturday: 10 a.m. to 10 p.m.
Sunday: 1 p.m. to 9 p.m.
Special Holiday Hours for
Christmas & New Years:
Christmas Eve: 11 a.m. to 4 p.m.
Christmas Day: Closed
December 26: 1 p.m. to 9 p.m.
New Years Eve: 1 p.m. to 10 p.m.
New Years Day: 1 p.m. to 9 p.m.
Phone: 865-215-4423 or http://www.knoxvilletn.gov/government/city_departments_offices/special_events/knoxvilles_holidays_on_ice/
Cruze Farm: Christmas Movie Drive-In
November 23, 2018 — December 23, 2018
Category: Film, Free event and Kids & family
Presented by the Cruze Farm Pizza Barn every Wednesday-Sunday. Free!
Movies start at dusk with Pizza Barn carry-out
NOV 30 TO DEC 2 - POLAR EXPRESS, and BOGO HOT CHOCOLATE AT ASBURY
DEC 5 TO DEC 9 - ELF, and FREE SODA WITH EVERY PIZZA!
DEC 12 TO DEC 16 - NATIONAL LAMPOON'S CHRISTMAS VACATION
DEC 19 TO DEC 23 - A CHRISTMAS STORY
6 PM - Christmas Cartoon
6:35 PM - Feature Film (headlights off during movie)
Tune to 91.5 FM to listen
Pizza carry out 865-333-1265
2723 ASBURY ROAD, KNOXVILLE, TN 37914
http://www.cruzefarm.com/christmas-movie-drivein/
River & Rail Theatre Company: The Unusual Tale of Mary & Joseph's Baby
November 21, 2018 — December 23, 2018
Knoxville's Favorite Christmas Tradition! An original folk-rock Christmas musical by Don Chaffer (of Waterdeep) and Chris Cragin-Day.
This new musical dares to take the classic story at its word. There really is a pregnant virgin. There really are shepherds and angels and foreign dignitaries (a.k.a. wise men). There's a ratty extra room/stable at the inn, and a maniacal, bloodthirsty dictator, whose menacing shadow hangs over everything.
And obviously, it's a comedy. Seriously. It is.
The Unusual Tale of Mary & Joseph's Baby surprises both virgin-believing and non-virgin-believing audiences alike bringing a new sense of wonder and imagination to the age-old story. For more info, visit www.unusualtale.com.
Note to Parents: The musical is fun for the whole family! We recommend the show to children ages 7 and up. We are parents ourselves and would rate the show PG: for mild language. Translation: there are 2-3 mildly "adult" words in the show.
Performances are Nov 21-25 and Dec 12-23. https://www.eventbrite.com/e/the-unusual-tale-of-mary-josephs-baby-2018-tickets-51652553177
Performed at The Swift Building, 119 W. 5th Avenue, Knoxville, TN 37917. River & Rail Theatre Company information: 865-407-0727, www.riverandrailtheatre.com
Pellissippi State: Inaugural Tennessee Intercollegiate Juried Student Exhibition
November 19, 2018 — December 7, 2018
Category: Exhibitions & visual art, Fine Crafts and Free event
Twenty-two pieces by art students from community colleges across Tennessee will be on display. Community college students from across the state will have their art work displayed at Pellissippi State Community College in the first show of its kind. Current and former students at Tennessee's 13 community colleges were invited to enter works generated the past two years in studio art classes. There was no cost to enter.
Seven community colleges had students participate, with 103 works submitted. Peter Hoffecker Mejia, a visiting assistant professor of art at the University of Memphis and a former Pellissippi State student, served as juror, choosing 22 works for the exhibition.
"There's a little bit of everything we were allowing: photography, painting, drawing, design, sculpture, blacksmith, print making, collage. It's quite a survey."
A closing reception and awards ceremony will be held 3-5 p.m. Dec. 7. Three places and two honorable mentions will be awarded, with gifts donated by David Lusk Gallery, located in Memphis and Nashville, and Jerry's Artarama in Knoxville. Pellissippi State also will purchase the winning art work for $500, which the student will receive. The art work then will go on display at that student's community college.
Bagwell Center Gallery hours: M-F 10 AM - 6 PM.
Hardin Valley Campus of Pellissippi State: 10915 Hardin Valley Road, Knoxville, TN 37932. Information: 865-694-6405, www.pstcc.edu/arts
Flying Anvil Theatre: The Great American Trailer Park Christmas Musical
November 15, 2018 — December 22, 2018
Category: Comedy, Music and Theatre
November 16 through December 22, Wed through Sat at 7:30 pm and Sundays at 2 pm.
One pay-what-you-can preview on November 15 at 7:30 pm.
By Betsy Kelso and David Nehls
They're baaack! It's holiday time down in Armadillo Acres (North Florida's premier mobile-living community), and everyone's filled with warmth and beer. But when a freak bout of amnesia strikes the trailer park Scrooge, neighborly love is put to the test. Be on hand as Betty, Lin, and Pickles jingle all the way with some new neighbors in an all-new, all-trailer-park musical! You don't have to have seen our 2017 summer production of The Great American Trailer Park Musical to enjoy this sequel, but if you did, you know it's a cat-fightin', sun-worshippin', chair-throwin' good time...but with tinsel and Keg Nog! Definitely for mature audiences. *The show has some mature language & may not be suitable for children. Parental discretion advised.
TICKET PRICES: Wed, Thu, & Sun $22 ($16 for students); Fri & Sat $24 ($16 for students)
Get your tickets now! https://www.ticketpeak.com/res/FlyingAnvil or you can call our box office at 865-357-1309.
Flying Anvil Theatre, 1300 Rocky Hill Road, Knoxville. Information: www.flyinganviltheatre.com
Ewing Gallery: Blurring Boundaries and Mutual Muses
November 15, 2018 — December 12, 2018
Category: Exhibitions & visual art, Fine Crafts and Free event
The Ewing Gallery is pleased to present two exhibitions for the months of November and December. We will be having an opening reception on Thursday November 15 from 5-7:30 PM in the Ewing Gallery. Some of the artists whose work is featured in Blurring Boundaries will be in attendance.
Blurring Boundaries: The Women of AAA from 1936 – Present
Curated by Rebecca DiGiovanna - More than 80 years after its founding, AAA continues to nurture and support a vibrant community of artists with diverse identities and approaches to abstraction. In celebration of this tradition, Blurring Boundaries: The Women of American Abstract Artists traces the work of the female artists within AAA from the founders to contemporary, practicing members. Included are works by historic members Perle Fine, Esphyr Slobodkina, Charmion von Wiegand, Irene Rice Pereira, Alice Trumbull Mason, and Gertrude Greene, as well as works by current members, such as Ce Roser, Irene Rousseau, Judith Murray, Alice Adams, Merrill Wagner and Katinka Mann. Through fifty-four works, the exhibition explores the stylistic variations and individual approaches to guiding principles of abstraction: color, space, light, material and process.
Mutual Muses: James Seawright and Mimi Garrard
Curated by: T. Michael Martin - Mutual Muses is a two-person exhibition showcasing works by James Seawright and Mimi Garrard, who have been working together as well as individually since the 1960s. Their lives and practice have inspired each other throughout their careers. This exhibition is an interwoven love story featuring individual works by Seawright and Garrard as well as ones inspired by the other and those created collaboratively. Their life of interconnectivity as mutual muses is beautifully explored and presented in this survey exhibition.
The Ewing Gallery will be closed from November 22- 25 in Observance of the Thanksgiving holiday and from December 13, 2018 - January 10, 2019.
Ewing Gallery, 1715 Volunteer Blvd on the UT campus, Knoxville, TN 37996. Information: 865-974-3200, www.ewing-gallery.utk.edu