Calendar of Events
Saturday, November 10, 2018
Haunted Knoxville Ghost Tours: Girl Scout "Ghost Hunting" Patch Tour
November 10, 2018
7:30 PM
Category: Festivals & special events and History & heritage
Times: 7:30pm
GHOST HUNTER TOUR designed for Junior, Cadette, Senior, Ambassador - Dig into the science behind ghost hunting with a walking tour by Haunted Knoxville Ghost Tours AND earn a patch! Girl Scouts will learn Knoxville history, work as a team, investigate using a variety of equipment, and come to their own conclusions based on the evidence they find! This is a non-scary patch program! Join in on a popular public tour (Friday and Saturday nights) or schedule your own private tour (for up to 30 people).
The price is $25 per girl/$30 per adult. Price includes a souvenir lanyard, use of investigation equipment, Ghost Hunting 101 crash course, and a nationally-recognized Ghost Hunter and local historian as your guides. Patches are available for $5 each; they're free if your group is 10 people or more. To register, go to http://hauntedknoxville.net/. Let them know if you'd like to purchase/receive the patch.
This activity is suggested for girls age 9 and up. Adult chaperons are required. Partnership with Girl Scouts Girl Scouts of the Southern Appalachians
Please visit: www.hauntedknoxville.net for more updated tour information, to purchase tickets, and for Newly added Tours! Contact number: 865-377-9677
Knoxville Guitar Society: John McClellan
Category: Kids & family and Music
John McClellan is one of America's most respected performers, teachers, writers and DVD film producers. His best-selling books and DVDs on Chet Atkins and Argentinean legend, Jorge Morel are consistent best sellers. His musical collaborations include Mark Knopfler (Dire Straits), Vince Gill, Jazz legend, Martin Taylor, Tommy Emmanuel, Janis Ian, Luciano Pavarotti, Suzy Bogguss, The Los Angles Guitar Quartet, Jorge Morel and many others. He will present a program of rarely performed works by Chet Atkins and Jerry Reed.
Tickets are available at the door. Concerts are open to all ages. Ticket prices (unless otherwise noted): $20 adults; Children 12 & under admitted free; Students 12 - 18 $5 General Admission. Seating is general admission. Box office opens 1/2 hour before performance. Free reception immediately following concert.
Concerts take place at Episcopal Church of the Good Samaritan, 425 North Cedar Bluff, Knoxville. Knoxville Guitar Society: 865-694-4108, www.knoxvilleguitar.org
Knoxville Writers Guild: Short Stories for Today's Editors
November 10, 2018
10:00am-12:00pm
Category: Classes & workshops
The Story on Cutting Edge Stories: Editors of literary reviews and journals often advertise that they are looking for "cutting edge" stories or "experimental" stories. But they don't explain what that means. But do not fret, experienced short story writer Jeanette Brown will tell you what these editors actually mean. Sign up early to receive email copies of the example stories that will be used in the workshop.
To register or for more information please visit www.KnoxvilleWritersGuild.org. At Central United Methodist Church's Fellowship Hall, 201 E. Third Avenue, Knoxville, TN 37917.
Dinner by Simon Hall, Private Chef
November 10, 2018
6:00-9:30pm
Category: Culinary arts and Fundraisers
Saturday, November 10, 2018 at 6 PM – 9:30 PM, Simon Hall, Private Chef is teaming up with his musical friends to provide a concert series showcasing his Whole30 approved autumn menu. The evening includes a 3 course meal with wine pairings. Robinella Trio Band will be performing at this first event. This concert series is to provide a fun night of great food, wine and music in a beautiful setting.
The goal of this series is to give back to the community in some way. We have partnered with Zoo Knoxville and TN DCS for this first event. Part of the proceeds will be used to provide free zoo admissions tickets to foster children.
Sat, November 10, 2018, 6:00 – 9:30 pm, 1180 Poplar Springs-Blair Bend Road, Loudon, TN 37774.
Tickets at www.eventbrite.com/e/whole30-dinner-concert-series-by-simon-hall-tickets-49851806094?aff=efbeventtix.
Korean Sarang Church of Knoxville: Works by Five Christian Artists
November 10, 2018
10:00am-4:00pm
Category: Exhibitions & visual art and Fundraisers
Our five Christian artists (an oriental painter, a sculptor, an illustration designer and contemporary artists) will be having an art exhibition to express their gifts from God on November 10, 2018, 10:00am-4:00pm.
This exhibition is a fundraiser for the offerings for missionaries. If you are interested, you can purchase these "One of a Kind Masterpieces". Also, no purchase is necessary for additional offerings.
We welcome you to experience the very presence of Our God through these "Masterpieces"!
Korean Sarang Church of Knoxville, 1540 Robinson Rd. Knoxville, TN 37923
http://sarangknox.org/.
Crystalline Light Expo
November 10, 2018
9:30am-5:30pm
Category: Classes & workshops and Lectures
Crystalline Light Expo, Saturday, November 10, 2018, 9:30 am – 5:30 pm
Visit a number of gifted healers offering mini sessions for massage, energy healing, sound healing, aura photography, intuitive readings and much more! There will also be vendors of beautiful crystalline products and gifts. Practitioners will be offering their time and talents to deliver a day of amazing services and informative lectures. Lectures included with the $7 admission fee.
Rothchild Catering and Convention Center 8807 Kingston Pike, Knoxville 37923
For more information please visit http://www.crystallinelightexpo.com/ or
https://www.facebook.com/CrystallineLightExpo/
Knoxville Irish Society: Meet and Greet
November 10, 2018
3:00-5:00pm
Category: Free event and History & heritage
Meet & Greet, November 10th, 3-5pm
Rub elbows with the Irish community at our monthly social gathering, the KIS Second Saturday "Meet & Greet," held on the 2nd Saturday of each month, 3-5pm, at the new City of Knoxville Engineering & Public Works Service Center building located at 3131 Morris Avenue, Knoxville, TN 37909 (free parking).
We'll have traditional Irish tea & snacks, trad & sean-nós music, and good conversation & friendship. If you haven't been to a KIS event yet, or if you don't know many people and would like to get connected, this is a great way to get started and introduce yourself. We're looking forward to seeing you!
For more information on Knoxville Irish Society please visit
http://www.knoxvilleirish.com.
Great Smoky Mountains Heritage Center: Smoky Junction Model Railroad Exhibit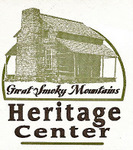 November 9, 2018 — January 6, 2019
Category: Festivals & special events, History & heritage and Kids & family
A New Holiday Tradition!
Running on Fridays, Saturdays, and Sundays.
A multi themed model railroad experience at the GSM Heritage Center featuring a Townsend/Walland landscape, a garden scale train, and a winter wonderland!
Great Smoky Mountains Heritage Center, 3/4 mile east of traffic light at the Highway 321 and 73 intersection towards the Great Smoky Mountains National Park, Townsend, TN. Hours: M-Sa 10-5, Su 12-5. Information: 865-448-0044, www.gsmheritagecenter.org
Fountain City Art Center: Holiday Show and Sale

November 9, 2018 — January 3, 2019
Category: Exhibitions & visual art, Fine Crafts and Free event
Reception: November 9, 6:30 – 8:00 PM - Free and open to the public.
Exhibit viewing hours: Hours: Tu & Th 9-5, W & F 10-5, 2nd-4th Sa 10-1. Fountain City Art Center, 213 Hotel Ave, Knoxville, TN 37918. Information: 865-357-2787, www.fountaincityartcenter.com
De-Tox by Don Kapa
November 9, 2018 — November 18, 2018
Category: Theatre
Written by Don Kapa and directed by Marie Fertitta.
De-Tox depicts a day in the life of the Public Inebriate Reception Center, located in San Diego, California.
The "Clients" along with the Staff and Police, have formed a subculture of their own. The Clients are homeless and have a resourcefulness most of us can only hope for. The Staff are helpful and are kindred spirits with the Clients and the Police.
One day, Naomi, a civilian visitor, proposes an outcome that could save them all. Does Mother Nature have other plans?
Contains adult themes.
Performances: November 9, 10, 16, 17 at 7:30pm and November 18 at 2:30pm.
At My Place Performing Arts, 734 N. Hall of Fame Dr, Knoxville. Tickets are $15. Call 619-757-5502 or 865-408-9537
Pellissippi State: Soft Animals by Erin Mallon
November 9, 2018 — November 18, 2018
Category: Theatre
It's not every day theatre students get to produce an original play in collaboration with the playwright, but Pellissippi State Community College students have that rare opportunity this November. Pellissippi State will present the world premiere of "Soft Animals," a new play written by Erin Mallon for Pellissippi State in collaboration with The Farm Theater in New York.
The play is a comedy that explores the perceptions we have about people's physical appearances and our relationships with our bodies.
November 9, 10, 16, 17 at 7:30 p.m.
November 11, 18 at 2 p.m.
All theatre performances are in the Clayton Performing Arts Center. Purchase tickets at www.pstcc.edu/tickets.
Hardin Valley Campus of Pellissippi State: 10915 Hardin Valley Road, Knoxville, TN 37932. Information: 865-694-6405, www.pstcc.edu/arts