Calendar of Events
Saturday, October 13, 2018
Knoxville Irish Society: Second Saturday Social
Category: Festivals & special events and Free event
Rub elbows with the Irish community at our regular social gathering, the KIS Second Saturday

Join us for our regular eat-&-greet at 3131 Morris Ave. from 3:00 - 5:00pm on the second Saturday of every month. The next one is October 13th, so please mark your calendar. We'll have traditional Irish tea & snacks, trad & sean-nós music, and good conversation & friendship. If you haven't been to a KIS event yet, or if you don't know many people and would like to get connected, this is a great way to get started and introduce yourself. We're looking forward to seeing you. Céad míle fáilte! A hundred thousand welcomes!
The Muse Knoxville: Free STEAM Carnival
Category: Festivals & special events, Free event, Kids & family and Science & nature
October 13th 10am-4pm
FREE Admission
http://themuseknoxville.org/steam-carnival
Join the Muse for the 2nd annual STEAM Carnival presented by TVA on Saturday! This event is FREE for everyone! Don't miss a day full of Sumo Bot Competitions, Killswitch Robot Battles, Busker Science Pop-Ups presented by Arconic, Inc., the Global Cardboard Challenge sponsored by Lowe's Home Improvement, food trucks, special activities, and more! Help us kick off the 2018 Tennessee STEAM Festival by joining us for this STEAM-filled day of family fun!
The Muse Knoxville, 516 N. Beaman Street, Knoxville, TN 37914. Information: 865-594-1494, http://themuseknoxville.org/calendar
Theatre Knoxville Downtown: Wait Until Dark
October 12, 2018 — October 28, 2018
Category: Theatre
By Frederick Knott, adapted by Jeffery Hatcher. Directed by Barry Wallace
Thursday, Friday, Saturday @ 8:00 pm
Sunday @ 3:00 pm
Tickets: $15
Directed by Barry Wallace
Forty-seven years after WAIT UNTIL DARK premiered on Broadway, Jeffrey Hatcher has adapted Frederick Knott's 1966 original, giving it a new setting. In 1944 Greenwich Village, Susan Hendrix, a blind yet capable woman, is imperiled by a trio of men in her own apartment. As the climax builds, Susan discovers that her blindness just might be the key to her escape, but she and her tormentors must wait until dark to play out this classic thriller's chilling conclusion.
CONTENT ADVISORY: This production contains mature language and themes that are not suitable for children.
Cast
Susan Hendrix: Raine Palmer
Sam Hendrix: Ryan Tomlinson
Carlino: Andrew Shipman
Mike: Steve Louis
Gloria: Eleni Johnson
Roat: Craig Smith
"…a vulnerable woman discovering unexpected resources that allow her to turn the tables on her assailants is still the main draw…goosepimply climax…a gripping finish."
— The Los Angeles Times
"… reminds CGI-infected audiences that a few shadows, a shiny knife, and compelling characters can still go a long way to create suspense … WAIT UNTIL DARK earns its climax through enthralling, layered characters."
— Entertainment Weekly
Theatre Knoxville Downtown, 319 North Gay Street, Knoxville, TN 37917. Information & tickets: 865-544-1999, www.theatreknoxville.com
18th Annual Clinch River Fall Antique Festival
October 12, 2018 — October 13, 2018
Category: Festivals & special events and Free event
Friday, October 12, 5:00-9:00pm festival fun begins in historic downtown Clinton, TN with shops open late, food, beer garden and live entertainment.
Saturday, October 13, 9:00-5:00pm, there will be 80+ antique dealers and artisans, food vendors, a beer garden, antique car exhibit, live entertainment and antique appraiser Joe Rosson.
Free admission, parking & shuttle. Rain or shine!
www.clinchriverfallfestival.com, 865 457-2559.
Zoo Knoxville: BOO! at the Zoo
October 11, 2018 — October 28, 2018
Category: Festivals & special events, Kids & family and Science & nature
Oct 11-14, Oct 18-21, Oct 25-28
5:30 p.m. – 8:30 p.m. each evening
BOO! at the Zoo presented by U.S. Cellular® is Knoxville's largest Halloween event featuring several nights of not-too-scary Halloween fun perfect for preschool and elementary-aged children. A Halloween tradition for 32 years, BOO! at the Zoo is a family event featuring trick-or-treating along the BOO! Trail, where little trick-or-treaters can fill their bag with goodies as they make their way through the zoo. Each night of BOO! at the Zoo will have a variety of entertainment.
New This Year! We are offering combo ticket good for general zoo admission AND BOO! admission for $25.95 for ages 4 and up. Please note these tickets are available only on Saturdays.
Back by Popular Demand: Zoo Knoxville Annual Passholder Only Night! Thursday, October 11th is a special night exclusively for Zoo Knoxville Annual Passholders and Circle of Friends members as a thank you for supporting our mission throughout the year. (Please note: Tickets still have to be purchased for this night. Click on the Buy Passholder Tickets Now button below.)
$9 per person Thurs, Fri and Sun; $10 per person Saturday; Children under 4 admitted free
Free parking
$8 Zoo Knoxville Annual Passholders and U.S. Cellular customers
Zoo Knoxville, 3500 Knoxville Zoo Drive, Knoxville, TN 37914. Open every day except Christmas. Information: 865-637-5331, www.zooknoxville.org
Zoo Knoxville: BOO at the ZOO Bedtime with the Beasts!
October 11, 2018 — October 28, 2018
Category: Festivals & special events, Kids & family and Science & nature
Bring your group to Boo at the Zoo and spend the night, too! Schedule a special night by getting VIP entry into Boo at the Zoo and then afterwards have an overnight educational adventure, exploring the zoo with our guides. Boo at the Zoo Bedtime programs include admission to Boo at the Zoo, educational activities and tours of the zoo, encounters with our animal ambassadors, a private keeper chat, breakfast, and admission to the zoo the next morning.
Offered by reservation only. For ages 6 and up.
Available only October 11th – 14th, 18th – 21st and 25th – 28th.
$55 per person (includes Boo at the Zoo admission and zoo admission the next morning)
For more information or to request a reservation contact us at zkcommunity@zooknoxville.org.
Zoo Knoxville, 3500 Knoxville Zoo Drive, Knoxville, TN 37914. Open every day except Christmas. Information: 865-637-5331, www.zooknoxville.org
The WordPlayers: Gulf View Drive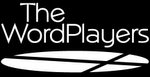 October 11, 2018 — October 26, 2018
Category: Theatre
The WordPlayers presents Gulf View Drive, a serio-comedy by Arlene Hutton, October 11- 26 at Erin Presbyterian Church.

Gulf View Drive is an engaging, glimpse of life story set in the 1950s. Just as everything begins to come together for Raleigh and May, family tensions start to bear down like the heavy heat of Gulf Coastal Florida, where they just bought their first home. Their dream house shrinks as relatives descend carrying their own baggage. Questions concerning race, segregation, and traditional values seep into their lives, challenging them and testing their love for one another. Entertaining and moving, the revelatory Gulf View Drive will have you sitting on the screened-in porch in the middle of the hilarity, irony, and tension. (Suggested for ages 13+)
Oct. 11, 12, 18, 19, 25, 26 @ 7:30 p.m., October 14 & 21 @ 2:30 p.m. at Erin Presbyterian Church, 200 Lockett Rd., Knoxville. Tickets, $10-$15, are available online at wordplayers.org and at the door. Thursdays are Pay What You Can Nights. Call 865.539.2490 for more information.
Theatre Guild of Morristown: War of the Worlds – the Panic Broadcast
October 11, 2018 — October 19, 2018
Category: Theatre
Adapted by Joe Landry
LIVE RADIO PLAY adaptation of THE WAR OF THE WORLDS. It's a great Theatre experience featuring the entire original script from Orson Welles and Howard Koch as well as additional material detailing the turmoil and hysteria the broadcast created.
Performed at The Rose Center, 442 West Second North St., Morristown, TN, 37814. Information: http://www.theatreguildinc.org/
Maryville College Theater Department: Metamorphoses
October 11, 2018 — October 14, 2018
Category: Theatre
Tomato Head: Featured Artist Gay Bryant
October 7, 2018 — December 3, 2018
Category: Exhibitions & visual art and Free event
Gay Bryant's work is on exhibit at the downtown Knoxville Tomato Head from October 7th thru November 4th and at the West Knoxville Gallery Tomato Head from November 5th thru December 3rd.
Aristotle spent a lot of time thinking about the human drive to control circumstances that interfere with a happy, safe, and productive life. As silly as it might sound, the philosopher was describing the same basic urge that impels us to insulate our houses and to buy insurance – we like to have a buffer between us and misfortune. Of course, at some level and in some circumstances, control is impossible. Often the only seeming answer is acceptance which means letting go of control and hoping for the best. Relationships can be like that. Watercolors can be the same.
In fact, if you talk to as many artists as we do, you'll find that many of them believe that their work guides them (not the other way around) and that the best thing they can do is to just get out of the way. Artist Gay Bryant feels that way, at least some of the time: "Mostly I work in watercolor. And the key is letting go, to let the paint do its thing."
And while it may appall some ancient Greeks and more than a few control freaks among us, her ability to trust in fate or good luck or providence (or whatever you want to call it) leads Bryant to more than a few beautiful places. Her nature paintings are evocative without being dogmatic; the gentle patterns recall a presence, a sense of being there, but they're not so specific that you can't imagine being there yourself. In fact, you may feel compelled to visit Alum Creek or Icewater Spring at dawn to experience Bryant's subjects with your own eyes.
Read more about the artist and her work: http://thetomatohead.com/gay-bryant/
Tomato Head, 12 Market Square (865-637-4067) and 7240 Kingston Pike, Suite 172 (865-584-1075), in Knoxville. http://thetomatohead.com
Zoo Knoxville: Monarch Tagging
October 6, 2018 — October 20, 2018
1-3 PM
Category: Kids & family and Science & nature
Butterfly Foray and Monarch Tagging at Seven Islands State Birding Park
Enjoy the wonder and beauty of flying flowers as we search the park for monarchs and other butterflies. To help scientists understand the monarch migration, we'll put tracking tags on the monarchs we're able to catch. Kids of all ages are welcome. We'll start at 1:00pm with a brief explanation of the monarch migration and its importance. We'll take a short hike (1-2 miles) through the park to find butterflies and tag as many monarchs as we can. Butterfly nets will be provided, but if you have your own, feel free to bring it. Please note that monarch populations and migration patterns vary. On any day we could see many, few or none. No matter how many we see, we'll learn about why monarchs and other butterflies are fascinating, their importance and how we can help them. Sturdy shoes are recommended.
Location: Seven Islands State Birding Park
Time: 1:00pm – 3:00pm
Dates: Saturdays, October 6, 13, 20
Fee: $5 per person
Ages: All
Proceeds support Tennessee Butterfly Monitoring Network, a research and conservation project of Zoo Knoxville, and Friends of Seven Islands State Birding Park. Advance Registration is required. Children must be accompanied by an adult.
For more information or questions, email Steve McGaffin at smcgaffin@zooknoxville.org. https://www.zooknoxville.org/experience/monarch-tagging/
Rala: October First Friday Artist - Chris McAdoo
October 5, 2018 — November 30, 2018
Category: Exhibitions & visual art and Free event
Opening: October 5th from 6PM-9PM (the show will be up through the end of November.)
Chris McAdoo is a painter, printmaker, and designer living in East Tennessee. His work has been featured in numerous exhibitions, collections, and publications around the country and he has been an active studio artist for nearly twenty years.
In addition to having work on display, Chris will be painting live during the opening! All are welcome to come and watch, and Chris is happy to talk with folks as the process unfolds.
"My most recent series focuses on memory (or the lack thereof) and the significance that we attach to objects and places, particularly when we take them out of their original context. My work is an extension of my own experiences growing up in the south and a comment on my connections that give me a visceral reaction to the past rather than simple nostalgia. While the paintings speak to me in a very particular way, I would much rather suggest a narrative to the viewer than to lay it all on the table."
Ongoing Show: Blanket Fort Studios---Kendra Barth (of Blanket Fort) produces funky ceramic pieces. Working out of her studio here in Knoxville, she uses a unique style to evoke wonder in her pieces. "I created this studio to share my love of naive wonder and storytelling."
Rala, 112 W. Jackson Ave, Knoxville, TN 37902. Phone: (865) 525-7888
Instagram: @ShopRala
https://shoprala.com/