Calendar of Events
Sunday, February 24, 2019
Farragut Museum Black History Month Celebration
Category: Festivals & special events, Free event, History & heritage and Theatre
The Farragut Museum, 11408 Municipal Center Dr, Farragut, TN 37934, will host a free event in honor of Black History Month. A reception and museum tours will be held at 1 p.m. with the main performance beginning at 2 p.m on Sunday, Feb. 24.
The event will feature a performance by Bright Star Touring Theatre, (brightstartheatre.com), one of the largest professional touring companies in the country. The production, "Let It Shine: The American Civil Rights Movement," is one of the company's most acclaimed productions. The show features inspiring performances and songs of the Civil Rights era. The performance is suitable for grade three and up.
Farragut Museum, 11408 Municipal Center Dr, Farragut, TN 37934. Hours: M-F 10-4:30. Information: 865-966-7057, www.townoffarragut.org/museum
Tennessee Wind Symphony: Cathedral Concert
Category: Free event and Music
At The Cathedral of the Most Sacred Heart of Jesus, 711 S Northshore Dr, Knoxville, TN 37919
The Tennessee Wind Symphony returns to the stunning Cathedral of the Most Sacred Heart of Jesus as part of the Cathedral Concert Series. Enjoy works by Bach, Sousa, Curnow, Sheldon, Tchaikovsky, and Reed.
FREE ADMISSION, BUT SEATING IS LIMITED – TICKET REQUIRED. Tickets are available at the PARACLETE BOOKS AND GIFTS STORE located on the Cathedral campus (Phone: 865-588-0388). Tickets can also be acquired through Tennessee Wind Symphony members.
Tennessee Wind Symphony: http://www.tnwindsymphony.org/
Smoky Mountain Blues Society Annual Membership Drive Concerts
Category: Fundraisers and Music
SMOKY MOUNTAIN BLUES SOCIETY LAUNCHES ITS 2019 MEMBERSHIP DRIVE.
Blues lovers! Now is the time to connect with the people that bring East Tennessee the best of the blues year round, The Smoky Mountain Blues Society. The organization which has created a community of like-minded music lovers will launch its annual membership campaign with a concert by Ghost Town Blues Band on Sunday, February 24 at 4 pm at Barley's Taproom and Pizzeria in Maryville. It will conclude on Sunday, March 24 at 4 pm, also at Barley's. Doors open at 3 pm for both shows.
The Ghost Town Blues Band is a multiple award winning blues band whose accolades include a recent nomination as 2019 B.B. King International Entertainer of the Year, winners of the 2018 Tennessee Music Awards, three 2018 Blues Blast Music Award nominations, various kudos for best album and best band and a top five placement on the Billboard Blues Album Chart. Their dynamic line-up -- including cigar box guitars, a horn section and even electric push brooms -- has been featured at concerts and festivals throughout the U.S. and around the world.
Ghost Town Blues Band, Sunday, February 24th, 4:00 pm - 7:00 pm, Doors Open at 3:00 pm. $7 Members, $10 Non-members.
See you there! Join or Renew at Door for Show Discount.
Barley's - Maryville, 128 W Broadway Ave, Maryville, TN 37801.
For more information about the SMBS membership campaign, contact Tom Hurwitz, Membership Chair 646-785-0686 or Sharon Kniffin, Communications Committee at SmokyMountainBluesMembership@gmail.org.
http://smokymountainblues.org/wp/.
GO! Contemporary Dance Works: Jehanne - The Story of Joan of Arc
February 23, 2019 — February 24, 2019
Category: Dance and Kids & family
Show times are Saturday, February 23rd at 2:00PM and 7:30PM and Sunday, February 24th at 3:00PM.
GO! Contemporary Dance Works presents Jehanne-The Story of Joan of Arc February 23rd and 24th at Knoxville's historic Bijou Theatre. Join GO! as they collaborate with costume, lighting and set designers to bring this visual labyrinth to life! See Jehanne in her lively village of Domreny, France, witness the breathtaking awe of her vision in her father's garden and follow her through her dangerous journey to meet Charles in the great halls of Chinon Castle, where full medieval festivities are taking place. Watch in amazement the great battle of Orleans, depicted through an intricate chess game, and revel in Jehanne's victory as France celebrates their heroine. Witness a fierce battle scene ending with Jehanne's capture and follow her courage, strength and resolve through her trial and her death.
Enjoy this in-depth historical and spiritual study of medieval times. With over 50 pre-professional and professional dancers, five choreographers and the mesmerizing interpretation of Jehanne danced by professional Harper Addison, you will be drawn into this time of spiritual and political upheaval meeting characters such as the three saints that appeared in her visions, the Old Testament women of Antiquities, the Danse de Macrabre, the Plague Doctor as well as jesters, Ladies in Waiting and the famous painting by Fouquet, Virgin and Child coming to life. From large elaborate village and banquet scenes to the haunting scenes of her trials, you will leave inspired and inspirited by Jehanne!

Audiences will have three opportunities to see this revolutionary contemporary ballet.Ticket prices range from $17 to $27. There will be a pre-show Medieval Banquet prior to the Saturday evening performance and on Sunday A Feast Fit for a Queen prior to the matinee in the Bijou's upstairs gallery. Meet Joan and the cast as you step into medieval times at the Chinon Castle and enjoy a savory feast with live medieval entertainment. Limited seats!
At the Bijou Theatre, 803 S. Gay Street, Knoxville. Tickets & info from Go! Contemporary Dance Works: 865-539-2475, www.gocontemporarydance.com
Knoxville Children's Theatre: Disney's Mary Poppins
February 22, 2019 — March 17, 2019
Category: Kids & family, Music and Theatre
DISNEY'S MARY POPPINS JR.
February 22 - March 17

Knoxville Children's Theatre will present a live stage adaptation of the musical Disney's Mary Poppins, Jr. The play will be performed February 22nd through March 17th: Thursdays and Fridays at 7 PM, Saturdays at 1 PM and 5 PM, and Sundays at 3 PM, with shows at 7 PM on Sunday March 3, March 10 and March 17.
Based on one of the most popular Disney movies of all time and the Broadway musical that played for over 2,500 performances and received multiple Olivier and Tony Awards nominations, Disney and Cameron Mackintosh's Mary Poppins, Jr. captures hearts in a whole new way: as a practically perfect Broadway Junior musical! The jack-of-all trades, Bert, introduces us to England in 1910 and the troubled Banks family. Young Jane and Michael have sent many a nanny packing before Mary Poppins arrives on their doorstep. Using a combination of magic and common sense, she must teach the family members how to value each other again. Mary Poppins takes the children on many magical and memorable adventures, but Jane and Michael aren't the only ones upon whom she has a profound effect. Even grown-ups can learn a lesson or two from the nanny who advises that "Anything can happen if you let it."
The play is performed by 24 talented young actors, from ages 10 to 17. Audrey Randall plays the title role of Mary Poppins, while Caleb Delong portrays the multitalented Bert. Jane is played by Evie Braude, and Eleanor Wood portrays Michael.
The play is directed by KCT Artistic Director, Dennis E. Perkins, and Musical Direction is provided by Paul Jones of Auralation Studios.
Tickets are $12 per Adult, $10 per child. Reservations are strongly recommended. Group rates are available for groups of 12 or more by making advance reservations by phone. Knoxville Children's Theatre, 109 E. Churchwell Avenue, Knoxville, TN 37917. Information: 865-208-3677, www.knoxvillechildrenstheatre.com
Knoxville Opera: Donizetti's Lucia di Lammermoor
February 22, 2019 — February 24, 2019
Category: Kids & family, Music and Theatre
In 17th century Scotland, innocent Lucia falls in love with her clan's enemy. Forced by her brother into an arranged marriage to save the family from financial and political ruin, the distraught girl kills her husband on their wedding night. Donizetti's Gothic masterpiece, based on Sir Walter Scott's The Bride of Lammermoor, is filled with thrilling vocal fireworks, including the glorious Sextet and the opera's greatest Mad Scene, which has made sopranos into legends! Performed in Italian with projected English translations.
Performances are Friday, February 22 at 7:30 PM and Sunday, February 24 at 2:30 PM. Doors open one hour prior to performance. Opera previews hosted by Maestro Salesky begin 45 minutes prior to performances. Patrons enjoy insight into the opera's music, story, history, and cast.
A limited amount of free Penny4Arts tickets are available either in advance by calling the Knoxville Opera Box Office or by visiting the Tennessee Theatre Box Office one hour prior to performances. Up to two free student admissions are available per adult paying for a full-price ticket. Please allow extra time for parking downtown and security lines. Please be aware of the Tennessee Theatre security policies. See www.penny4arts.com for more details.
At the Tennessee Theatre, 604 S. Gay Street, Knoxville, TN 37902. Knoxville Opera: 865-524-0795, www.knoxvilleopera.com
Jubilee Community Arts: 50th Jubilee Festival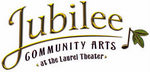 February 22, 2019 — February 24, 2019
8 PM
Category: Dance, Festivals & special events, Kids & family and Music
February 22-24, 2019 at the Laurel Theater
Our roots are showing! Jubilee Community Arts celebrates the 50th Jubilee Festival featuring old-time, swing, jazz, spirituals and regional music performance by some of the earliest and most notorious members of our mountain music family along with a few of our favorites from recent and bygone but not forgotten times. Three full nights of music performances, basement jams and the annual Epworth Old Harp Singing.
Admission each night: $15 ($12 JCA members, students, seniors 65+, $13 general audience advance)
Weekend pass: $40 ($32 JCA members, students, seniors 65+, $35 general audience advance)
Penny4Arts With the advance purchase of one adult ticket through our regular ticket outlets up to three children's tickets may be purchased for a penny each. Penny tickets are limited and must be reserved in advance through the JCA office at (865) 522-5851.
Music runs from 6:30-10:30 PM each night.
The Laurel Theater is located on the corner of 16th and Laurel Avenue in the historic Fort Sanders neighborhood of Knoxville near the UT campus. Jubilee Community Arts, 1538 Laurel Ave, Knoxville, TN 37916. For information: 865-522-5851, http://www.jubileearts.org/JubileeFestival2019.html
Clayton Center for the Arts: MC Theatre Presents Boeing Boeing
February 21, 2019 — February 24, 2019
by Marc Camoletti, Beverley Cross, Francis Evans
Full Length Play, Comedy
This 1960's French farce adapted for the English-speaking stage features self-styled Parisian lothario Bernard, who has Italian, German, and American fiancées, each a beautiful airline hostess with frequent "layovers." He keeps "one up, one down, and one pending" until unexpected schedule changes bring all three to Paris, and Bernard's apartment, at the same time.
Tickets: $10.00
https://www.etix.com/ticket/v/11734/the-clayton-center-for-the-arts-haslam-flexible-theatre
Clayton Center for the Arts: 502 East Lamar Alexander Parkway, Maryville, TN 37804. Information/tickets: 865-981-8590, www.ClaytonArtsCenter.com
Selections from Circus Orbis, Curated by Beauvais Lyons
February 19, 2019 — March 9, 2019
Category: Exhibitions & visual art and Free event
Reception: Sunday February 24, 5–7 p.m.
Beauvais Lyons, Director of the Hokes Archives
Circus Orbis was a regional circus based in Jacksboro, Tennessee, that performed in the American South and Midwest in the early 20th century. Unlike better-known circuses of the day, Circus Orbis toured in only ten train cars, had a cast of thirty performers, and a small menagerie consisting of domestic animals and costumed performers dressed as various anthropomorphic creatures. The founder of the circus, Thaddeus Evergood, spent a year in Rome in 1908 where he was a street performer and found inspiration from the city's art and architecture. The design of Circus Orbis was informed by ancient Roman and Baroque art, as well as the trompe l'oeil frescos from the Villa Farnesina. This small exhibition presents a selection of graphic works used to promote the circus, some surviving printed ephemera, as well as a facsimile of one of the sideshow banners. Circus Orbis discontinued in 1929 when the "Splendorium," a tented "Show Palace," was destroyed in a fire. One of the best accounts of the circus may be found in Thaddeus Evergood's memoir, Popcorn & Peanuts, published in 1933.
At Gallery 103, Art and Architecture Building, University of Tennessee, Knoxville
https://art.utk.edu/beauvais-lyons-to-exhibit-selections-from-circus-orbis-in-gallery-103/
Tennessee Valley Unitarian Universalist Church: Exhibit by Kate and Roy McCullough
February 17, 2019 — April 10, 2019
Category: Exhibitions & visual art and Free event
Free and open to the public
Reception Friday, February 22, 6:00 to 7:30 pm. Artists' talks at 6:30 pm.
Kate McCullough
"There is so much freedom in being able to create," says Kate. "The world of painting is a magical place where the looking glass is only limited by my imagination. The goal for my art is to not only reach that deeper place, but to offer something to the viewer that could reach a place in them that has meaning as well."
Kate began painting in watercolor about 15 years ago, after a 35-year hiatus from art. Initially her studies at Villa Marie College and SUNY College at Buffalo included general design, art history and oil and acrylic painting. When she returned to painting, she decided to explore watercolor. She took courses with Marcia Goldenstein and Whitney Leland at UT, and then moved on to workshops at Arrowmont with Don Lake and Sue Archer; Kanuga with Linda Baker, Keiko Tanabe and Don Andrews; Cheap Joe's with Linda Kemp; three workshops with John Salminen and a couple with Paul Jackson. McCullough now teaches watercolor classes at the Fountain City Art Center and the Oak Ridge Art Center. She is the former president of the Knoxville Watercolor Society, a member of the Art Market Gallery in downtown Knoxville, a signature member of the Tennessee Watercolor Society and Vice President of the Art Guild of Tellico Village.

Roy McCullough
Roy says that painting is a process of discovery. When he and his wife, Kate, travel, they invariably bring cameras and open minds, and often jockey for position to capture their own version of the same scene. When they paint, they usually express the same subject in far different ways. Roy prefers somewhat earthy subjects to the purely picturesque. He is inspired by often-overlooked commercial illustrations from the advertising industry. These illustrators work under stressful deadlines, yet consistently produce outstanding, insightful and delightful work at the highest level. "When I find a subject that could make an interesting subject for a painting, I might conjure an untold background story," says Roy. "I look for unexpected situations that reveal something universal. Sometimes it could be interesting lighting, shapes or color. And when people are involved, I ask, 'What's going on? Does it suggest a narrative?' There is always a challenge involved in making a picture come to life. Sometimes I surprise myself and a painting works on multiple levels. When that happens, I feel I have succeeded."
Roy's love of art began in grade school and continued thorough his career in advertising. He studied art history in college and still enjoys museum- and gallery-hopping wherever he travels.
Tennessee Valley Unitarian Universalist Church, 2931 Kingston Pike, Knoxville, TN 37919. Gallery hours: M-Th 10-5, Su 10-1. Information: 865-523-4176, www.tvuuc.org
Oak Ridge Playhouse: To Kill A Mockingbird
February 15, 2019 — February 24, 2019
Category: Literature & readings and Theatre
Showtimes
Fri Feb 15, 2019 | 8:00PM
Sat Feb 16, 2019 | 8:00PM
Sun Feb 17, 2019 | 2:00PM
Thu Feb 21, 2019 | 8:00PM
Fri Feb 22, 2019 | 8:00PM
Sat Feb 23, 2019 | 8:00PM
Sun Feb 24, 2019 | 2:00PM
A faithful adaptation of Harper Lee's story about a young girl whose father, a respected attorney, chooses to defend a black man accused of a vicious crime against a white woman in the Depression-era south. When friends and neighbors in her small Alabama town turn against her father, she is forced to face the eye-opening reality of racism. As tensions come to a boil, she ultimately learns "that the one thing that doesn't abide by majority rule is a person's conscience."
Oak Ridge Playhouse, 227 Broadway, Oak Ridge, TN 37830. Information and tickets: 865-482-9999, www.orplayhouse.com
Tennessee Stage Company: New Play Festival
February 14, 2019 — March 31, 2019
Category: Theatre
The NEW PLAY FESTIVAL will consist of fully staged World Premiere presentation of The Senator's Wife by North Carolina Playwright C. Robert Jones at the Historic Southern Railway Station
Directed by Jennifer Alldredge
February 14-24
A romantic comedy with songs
The 2019 New Play Festival also includes three table readings and two staged readings. The table readings will occur between March 1 - 31. Each reading will include a discussion session afterwards with the cast, director and audience – and when possible - the playwright.
The plays in this group are:
To The Bone, drama with laughs
A House For Mandy, drama
Raft, a dark comedy
The stage readings will each have one performance in February:
Amazing Graces by Lea McMahan
Indian Giver by Michael Reiman
For tickets and more information, please contact Tennessee Stage Company: 865-546-4280, www.tennesseestage.com