Calendar of Events
Sunday, February 3, 2019
St. John's Cathedral Arts: Choral Evensong for the Season after Epiphany
Category: Free event and Music
The doors are open. Come, listen and enjoy. St. John's Cathedral believes in spreading love and sharing the transformative joy of worship to all through music. We invite the public to visit and partake in any of our world-class musical series.
The Cathedral Choir of Trebles and Adults will sing Choral Evensong with music by Charles Villiers Stanford, Jonathan Dove, and Philip Radcliffe. Join us for this beautiful, meditative experience of musical prayer at the close of day. The Evensong service is approximately 45 minutes in length for any who may have Super Bowl Sunday plans. There will not be a reception following evensong.
St. John's Cathedral, 413 Cumberland Ave, Knoxville, TN 37902. Information: 865-525-7347, www.stjohnscathedral.org
An Afternoon With Dr. Bill Bass - The Big Bopper Exhumation
Category: History & heritage and Lectures & discussions
Sunday at 1 PM – 3 PM
At Knoxville Convention Center, 701 Henley Street, Knoxville, Tennessee 37902
Dr. Bill Bass Meets The Big Bopper! Dr. William (Bill) Bass Ph.D., Professor Emeritus at The University of Tennessee, is a world-renowned speaker in the field of Forensic Anthropology. February 2, 2019 will be the 60th anniversary of "The Day the Music Died" when Buddy Holly, Ritchie Valens, and Big Bopper were killed in an infamous plane crash. In 2007, Dr. Bass exhumed the Big Bopper. Join Dr. Bass as he takes you through his findings about the crash. Don't miss this one of a kind presentation on the Big Bopper exhumation.
Radio personality Frank Murphy will serve as emcee and will facilitate a Q&A session after the lecture. https://www.facebook.com/events/2172237716173801/
The Glowing Body: Yoga Through the Ages & Sanskrit: The Language of Yoga
February 2, 2019 — February 3, 2019
Category: Classes & workshops
YOGA THROUGH THE AGES & SANSKRIT: THE LANGUAGE OF YOGA
Sanskrit: The Language of Yoga, February 2nd, 1-5pm (+$45.00)
Yoga Through the Ages, February 3rd, 9am-12pm (+$45.00)
Both Sessions (+$90.00)
Sanskrit: The Language of Yoga
Ever wondered what your teacher is saying in Sanskrit? Would you like to pronounce Sanskrit words confidently? Do you know what "natarajasana" means? This workshop will demystify pronunciations, spellings, definitions, and deeper meanings of terms that you hear, say, read, and sing. You will learn fascinating things about the power of sound by exploring the language of yoga. Enhance your practice (and, if applicable, professionalize your teaching)! For new students thru lead instructors. :: CEUs for RYTs ::
*Fee includes 8-page handout & audio-recording of the class chanting Sanskrit letters.
Yoga Through the Ages
What are the oldest poses and which ones were made up yesterday?
Was the Buddha a yogi?
When did asana practice reach the US?
To what extent are our received stories about yoga history romanticized "alternative fact"?
This workshop will explore these questions and more in a whirlwind tour of texts, teachers, and traditions from 2500 B.C.E. to the ever-changing modern moment. You will gain new ways to think through the (mis/dis)information about yoga and other unfolding personal and community histories.
*Fee includes 4500-year timeline and a list of recommended books, articles, videos, and films on the topic.
https://www.glowingbody.net/product/yoga-through-the-ages-sanskrit/
McClung Museum: Many Visions, Many Versions: Art from Indigenous Communities in India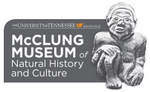 February 1, 2019 — May 19, 2019
Category: Exhibitions & visual art, Free event and History & heritage
Many Visions, Many Versions showcases works from four major indigenous artistic traditions in India: the Gond and Warli communities of central India, the Mithila region of Bihar, and the narrative scroll painters of West Bengal.
The exhibition features 47 exceptional paintings and drawings, selected from private collections in the United States and Europe, by 24 significant indigenous artists including Jangarh Singh Shyam, Jivya Soma Mashe, Sita Devi, and Swarna Chitrakar.
The exhibition explores the breadth of cultural traditions in India, revealing a dynamic aesthetic that remains deeply rooted in traditional culture, yet vitally responsive to issues of global concern. Rather than separating the art into sections distinguished by tribal and cultural affinities, the curators intentionally display the paintings thematically; accentuating the shared cultural features and contemporary concerns of these four communities that underlies the diversity of the artists' unique expressive forms, techniques, and styles. The exhibition is divided into four broad categories: Myth and Cosmology, Nature – real and imagined, Village Life, and Contemporary Explorations. For American audiences eager to know more about Indian art, Many Visions, Many Versions offers an opportunity for viewers of all ages to learn about life and culture in India through these remarkable artworks.
McClung Museum of Natural History and Culture, 1327 Circle Park Dr on the UT campus, Knoxville, TN 37996. Hours: Monday-Saturday, 9AM-5PM, Sunday, 1-5PM. Information: 865-974-2144, http://mcclungmuseum.utk.edu
Bad Water: Exhibition by Anna Buckner
February 1, 2019 — February 25, 2019
Category: Exhibitions & visual art and Free event
BAD WATER is an artist-run space in Knoxville, TN.
Hours: opening receptions & by appointment.
writetobadwater@gmail.com
@bad__water
Located at 320 E Churchwell Ave., Knoxville, TN 37917
Rala: Works by Cynthia Markert
February 1, 2019 — February 24, 2019
Opening Reception 6-9PM, Feb. 1
Category: Exhibitions & visual art
Cynthia Markert
February 1, 2019
6PM-9PM
We are excited to announce Cynthia Markert as our featured artist for the month of February! All paintings are one of a kind and would be the perfect Valentines gift for your sweetie! Please join us for a show opening and to meet the artist.
Rala
112 W. Jackson Ave
Knoxville, TN 37902
PH: (865) 525-7888
Instagram: @ShopRala
Art Market Gallery: February is Heart Month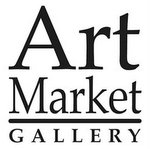 February 1, 2019 — February 24, 2019
Category: Exhibitions & visual art, Fine Crafts and Free event
February is Heart Month. Join us at the Art Market Gallery to celebrate Valentine's Day. We will feature heart themed art all month. "LOVE MAKES THE WORLD GO ROUND" We have gifts that your valentine will love. First Friday is a great opportunity to get ideas for your gift needs.
Remember we are open Monday through Saturday....11 AM to 6 PM, and
Sunday 1-6PM.
Art Market Gallery, 422 S. Gay St, Knoxville, TN 37902. Hours: Tu-Th & Sa 11-6, Fri 11-9, Su 1-5. Information: 865-525-5265, www.artmarketgallery.net
Knoxville Soap Candles and Gifts: Exhibition by John Malcolm McRae
February 1, 2019 — February 24, 2019
Category: Exhibitions & visual art, Fine Crafts and Free event
In celebration of Valentine's First Friday, Kilwins is proud to celebrate with Knoxville Soap Candle and Gifts as well as their artist and musical guests, John Malcolm McCrae and Kelle Jolle. Champagne, courtesy of Downtown Wine & Spirits will be served, along with light bites from Rosa's Catering, along with Kilwins' decadent chocolates and dipped strawberries for purchase. And of course, expect a delicious fudge samples, compliments of the Kilwins team!
This will be the opening of John's sculptural exhibit, his first in over 5 years. John will unveil new works and discuss his inspirations & processes. His work will be on display, and for sale at Knoxville Soap Candle and Gifts throughout February. Don't miss out on special event pricing he's offering exclusively for First Friday guests! John's event begins at 4pm.
John Malcolm McRae is an architect and Emeritus Professor in The University of Tennessee (UT)
College of Architecture and Design. His work at UT focuses on projects in Haiti and Appalachia. He is
also working as a ceramic artist, creating Raku fired torsos and fantasy creatures. His work on torsos
is primarily focused on custom work for clients. It is hand built, while done with careful attention to
accuracy in seeking to capture the essence of the subject. McRae works out of Mighty Mud
Ceramics, a pottery facility serving a community of artists in Knoxville, TN, where he currently resides.
McRae's sculpture work has been displayed in galleries in Seaside, FL, New York City, Highlands,
NC, the NY Hamptons and Knoxville, TN.
McRae has, over his career, served as Dean at two universities, including The University of
Tennessee and Mississippi State University. He is a registered architect and a graduate of The
University of Texas and Rice University. He has been involved in a range of research and creative
works including studies in gerontology and environmental education for children. McRae is a Fellow in
the American Institute of Architects (AIA) and served as National President of the Association of
Colleges and Schools of Architecture. He is self taught in his ceramic work, in which he has been
engaged for seven years. His sculpture work has been received by clients in 16 states, WDC, and
internationally.
714 S Gay St, Knoxville, TN 37902
Info: (865) 689-6545 or https://www.facebook.com/events/527461024432453/
Broadway Studios and Gallery: The Girls Next Door
February 1, 2019 — February 23, 2019
Category: Exhibitions & visual art, Fine Crafts and Free event
A collaborative art show by the staff of Knoxville Arts and Fine Crafts Center, featuring Kelly Sullivan, Heather Hartman Folks, Amanda Humphreys, and Sara Douglas
The opening reception is Friday, February 1 from 5- 9 pm
Broadway Studios and Gallery, 1127 Broadway St, Knoxville, TN 37917. Hours: Fri-Sat, 10-6, by appointment, or when the "open" sign is illuminated. Information: 865-556-8676, www.BroadwayStudiosAndGallery.com
Southern Belles Closet - 2019 Seasonal Pop-Up Consignment Event
February 1, 2019 — February 23, 2019
Category: Festivals & special events and Free event
This is a Seasonal Consignment Event where gals sell their gowns. Specializing in wedding gowns, prom and pageant dresses, and formal attire. Not to mention flower girl and mother of the bride outfits. New this season – 1980s/vintage wear and cruise wear. On location seamstress services available to make almost any dress "the one". Popular designer/name brands, many new with tags.
At 146 N. Forest Park Blvd., Knoxville 37919 (Between Earth Fare and Ace Hardware in Bearden)
When: Friday, Saturdays and Sundays
Hours: noon-7 p.m. Fridays Feb 1, 8, 15;
11 a.m.-6 p.m. Saturdays Feb. 2, 9, 16;
1-5 p.m. Sundays Feb. 3, 10, 17. Also open noon-6 p.m. Feb. 18 (Student holiday)
Half-price days: noon-7 p.m. Fri. Feb. 22 and 11-4 p.m. Sat. Feb. 23
Unsold dresses are usually donated to a local charity.
More: knoxvillesbc@gmail.com, 865-909-7465, http://www.southernbellescloset.com/
Tennessee Theatre: Rodgers + Hammerstein's Cinderella
February 1, 2019 — February 3, 2019
Category: Dance, Music and Theatre
Part of the 11th Anniversary Season of Broadway at the Tennessee Theatre
Rodgers + Hammerstein's CINDERELLA is the Tony Award – winning Broadway musical from the creators of The Sound of Music and South Pacific that's delighting audiences with its contemporary take on the classic tale. This lush production features an incredible orchestra, jaw-dropping transformations and all the moments you love—the pumpkin, the glass slipper, the masked ball and more—plus some surprising new twists!
Be transported back to your childhood as you rediscover some of Rodgers + Hammerstein's most beloved songs, including In My Own Little Corner, Impossible/It's Possible and Ten Minutes Ago, in this hilarious and romantic Broadway experience for anyone who's ever had a wish, a dream… or a really great pair of shoes.
Tennessee Theatre, 604 S. Gay Street, Knoxville, TN 37902. For information/tickets: 865-684-1200, www.tennesseetheatre.com, www.ticketmaster.com
Dogwood Arts: House & Garden Show
February 1, 2019 — February 3, 2019
Category: Exhibitions & visual art, Festivals & special events, Fine Crafts and Kids & family
For over forty years the Dogwood Arts House & Garden Show has showcased the evolution of trends in home improvement, landscape design, décor, and more. This year, a full lineup of entertainment and activities for the entire family add a whole new dimension to the show.
On the How-To Stage presented by Discovery, experts from HGTV and DIY Network will share their favorite tips for home improvement, interior design and gardening. Host of HGTV's Dream Home 2018 and star of DIY Network's Big Beach Builds , Marnie Oursler , will present on fast, easy, and inexpensive ways to boost home value. Jennie Andrews , video producer, stylist, and 'DIYer' at HGTV.com will share "A Messy Girl's Guide to a Decluttered Home."
Artisan Chef Jeff Ross will present " Eating Between the Rows " on the Dine & Design Stage presented by Patterson's Appliances. With over a decade of experience in the gardens at Blackberry Farm, Jeff will share his unique approach to garden to table dining. A&B Distributors will also be there to showcase the best of East Tennessee cuisine--from Benton's bacon and local cheeses to grits in all their glory.
In Creation Station, East Tennessee PBS will be hosting meet and greets with Daniel Tiger and Bob the Builder throughout the weekend. Kids 12 and under receive free admission to the Show and can enjoy a space with fun crafts and entertainment just for them.
A full schedule of events and entertainment is available at dogwoodarts.com.
The 2019 Dogwood Arts House & Garden Show will be at the Knoxville Convention Center Friday, February 1 st through Sunday, February 3 rd . The show hours are Friday and Saturday 10:00 am - 7:00 pm and Sunday 10:00 am - 5:00 pm. Tickets are: $10.00 for adults, $8.00 Seniors 65+/Military, and FREE for children 12 and under. Tickets can be purchased at the door or online at dogwoodarts.com in advance. To receive a $1.00 discount on tickets, purchase your tickets in person at any ORNL Federal Credit Union location. For more information, visit www.dogwoodarts.com or call (865)637-4561.