Calendar of Events
Friday, February 22, 2019
Knoxville Children's Theatre: Disney's Mary Poppins
February 22, 2019 — March 17, 2019
Category: Kids & family, Music and Theatre
DISNEY'S MARY POPPINS JR.
February 22 - March 17

Knoxville Children's Theatre will present a live stage adaptation of the musical Disney's Mary Poppins, Jr. The play will be performed February 22nd through March 17th: Thursdays and Fridays at 7 PM, Saturdays at 1 PM and 5 PM, and Sundays at 3 PM, with shows at 7 PM on Sunday March 3, March 10 and March 17.
Based on one of the most popular Disney movies of all time and the Broadway musical that played for over 2,500 performances and received multiple Olivier and Tony Awards nominations, Disney and Cameron Mackintosh's Mary Poppins, Jr. captures hearts in a whole new way: as a practically perfect Broadway Junior musical! The jack-of-all trades, Bert, introduces us to England in 1910 and the troubled Banks family. Young Jane and Michael have sent many a nanny packing before Mary Poppins arrives on their doorstep. Using a combination of magic and common sense, she must teach the family members how to value each other again. Mary Poppins takes the children on many magical and memorable adventures, but Jane and Michael aren't the only ones upon whom she has a profound effect. Even grown-ups can learn a lesson or two from the nanny who advises that "Anything can happen if you let it."
The play is performed by 24 talented young actors, from ages 10 to 17. Audrey Randall plays the title role of Mary Poppins, while Caleb Delong portrays the multitalented Bert. Jane is played by Evie Braude, and Eleanor Wood portrays Michael.
The play is directed by KCT Artistic Director, Dennis E. Perkins, and Musical Direction is provided by Paul Jones of Auralation Studios.
Tickets are $12 per Adult, $10 per child. Reservations are strongly recommended. Group rates are available for groups of 12 or more by making advance reservations by phone. Knoxville Children's Theatre, 109 E. Churchwell Avenue, Knoxville, TN 37917. Information: 865-208-3677, www.knoxvillechildrenstheatre.com
Knoxville Opera: Donizetti's Lucia di Lammermoor
February 22, 2019 — February 24, 2019
Category: Kids & family, Music and Theatre
In 17th century Scotland, innocent Lucia falls in love with her clan's enemy. Forced by her brother into an arranged marriage to save the family from financial and political ruin, the distraught girl kills her husband on their wedding night. Donizetti's Gothic masterpiece, based on Sir Walter Scott's The Bride of Lammermoor, is filled with thrilling vocal fireworks, including the glorious Sextet and the opera's greatest Mad Scene, which has made sopranos into legends! Performed in Italian with projected English translations.
Performances are Friday, February 22 at 7:30 PM and Sunday, February 24 at 2:30 PM. Doors open one hour prior to performance. Opera previews hosted by Maestro Salesky begin 45 minutes prior to performances. Patrons enjoy insight into the opera's music, story, history, and cast.
A limited amount of free Penny4Arts tickets are available either in advance by calling the Knoxville Opera Box Office or by visiting the Tennessee Theatre Box Office one hour prior to performances. Up to two free student admissions are available per adult paying for a full-price ticket. Please allow extra time for parking downtown and security lines. Please be aware of the Tennessee Theatre security policies. See www.penny4arts.com for more details.
At the Tennessee Theatre, 604 S. Gay Street, Knoxville, TN 37902. Knoxville Opera: 865-524-0795, www.knoxvilleopera.com
Jubilee Community Arts: 50th Jubilee Festival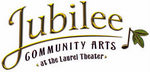 February 22, 2019 — February 24, 2019
8 PM
Category: Dance, Festivals & special events, Kids & family and Music
February 22-24, 2019 at the Laurel Theater
Our roots are showing! Jubilee Community Arts celebrates the 50th Jubilee Festival featuring old-time, swing, jazz, spirituals and regional music performance by some of the earliest and most notorious members of our mountain music family along with a few of our favorites from recent and bygone but not forgotten times. Three full nights of music performances, basement jams and the annual Epworth Old Harp Singing.
Admission each night: $15 ($12 JCA members, students, seniors 65+, $13 general audience advance)
Weekend pass: $40 ($32 JCA members, students, seniors 65+, $35 general audience advance)
Penny4Arts With the advance purchase of one adult ticket through our regular ticket outlets up to three children's tickets may be purchased for a penny each. Penny tickets are limited and must be reserved in advance through the JCA office at (865) 522-5851.
Music runs from 6:30-10:30 PM each night.
The Laurel Theater is located on the corner of 16th and Laurel Avenue in the historic Fort Sanders neighborhood of Knoxville near the UT campus. Jubilee Community Arts, 1538 Laurel Ave, Knoxville, TN 37916. For information: 865-522-5851, http://www.jubileearts.org/JubileeFestival2019.html
The Muse Knoxville: 4th Friday Free Family Night
Category: Free event, Kids & family, Literature & readings and Science & nature
4th Friday Free Family Night- Sponsored by Delta Dental of TN
o The Muse Knoxville will be open for free to the public from 5p-8p!
o Attendees will receive a new toothbrush thanks to Delta Dental
o Planetarium shows will play every hour on the half hour, free for attendees
o East Tennessee Pediatric Dentistry will provide free dental screenings in the Healthy Kids Clinic and special activities promoting dental health awareness
Note: No more than 3 children per adult may be admitted. Due to capacity constraints at the museum, admission will be on a first-come, first-served basis.
The Muse Knoxville, 516 N. Beaman Street, Knoxville, TN 37914. Information: 865-594-1494, http://themuseknoxville.org/calendar
East Tennessee PBS and Knoxville Jazz Orchestra: Live at Lucille's
Category: Music
East Tennessee PBS and the Knoxville Jazz Orchestra are teaming up to create a new televised concert series called "Live at Lucille's." The shows will be taped in front of a live audience at East Tennessee PBS' studios near downtown Knoxville, and will feature local, regional and national jazz artists. Broadcasts will occur on ETPBS later in 2019, and WUOT will broadcast audio from the segments. The series will be sold as a six concert package for $180 at www.knoxjazz.org. Tickets to single events may be made available at a later date depending on availability. Long time Knoxville residents may remember Lucille's Jazz Club in the Old City. The club was in operation throughout the 1990s and played host to local, regional and national talent. When the club closed in 2001, East Tennessee PBS production manager Chris Smith bought the neon sign that hung in the window at the business' estate sale. He also secured the rights to the name Live at Lucille's in hopes of one day being able to create something that built on that legacy. Series schedule and lineup:
+ Mark Boling Trio Life- Friday, Feb 22, 7:30pm
Guitarist Mark Boling served for many years as the head of Jazz Studies at UT. His trio with Keith Brown and Jon Hamar is a crown jewel of the Knoxville music scene. They will perform original music by Boling, Hamar and Donald Brown.
+ Thomas Heflin/Mitch Butler Quintet- Friday, March 29, 7:30pm
Trumpeter Thomas Heflin is a former KJO member who now teaches in Greensboro, NC. His group with trombonist Mitch Butler is a modern take on the trumpet/trombone quintet, a format that is never short on fire and excitement.
+ Greg Tardy's NYC Trio - Friday, April 26, 7:30pm
Saxophonist Greg Tardy has called Knoxville home since 2010. His trio with bassist Sean Conly and drummer Jaimeo Brown has performed around the globe, but this will be their Knoxville (and PBS) debut.
Sponsors include Visit Knoxville, Sugarlands Distilling Company, Melinda Grimac of Alliance Sotheby's International Realty, Lane Music, Moxley Carmichael, WUOT, Tennessee Arts Commission, Stellar Visions and Sound. For information about the series contact Vance Thompson at email@knoxjazz.org or 865-573-3226. For sponsorship opportunities contact Barbara Shipley at bshipley@easttennesseepbs.org or 865-919-7306. East Tennessee PBS, 1611 E. Magnolia Avenue, Knoxville, TN 37917.
Nourish Knoxville's Fourth Annual Winter Warmer
Category: Culinary arts and Fundraisers
Please join Nourish Knoxville on Friday, February 22, 2019 for our fourth annual fundraising dinner held at The Standard, 416 W Jackson Ave, Knoxville, TN 37902. The menu will be a celebration of the winter harvest in East Tennessee, featuring locally-sourced ingredients prepared by Knox Mason and Emilia Chef Matt Gallaher and crew.
6:30pm-7:30pm: Cocktail hour and silent auction
7:30pm-9:30pm: Dinner
9:30pm: Dessert and silent auction closes
Attire: Festive Cocktail
Vegetarian and/or gluten-free option available by request.
Parking will be available in the parking lot directly across the street from the Standard.
Nourish Knoxville: 865-805-8687, https://nourishknoxville.org/
Mighty Mud: Wine & Wheel
Category: Fine Crafts
Instructor: Ellie Kotsianas
What a better way to spend your Friday night than drinking wine and hand throwing your own ceramic wine cup or rocks glass! Join Ellie Kotsianas for a messy night out with your friends or a fun date. We encourage you to bring any beverage that you like, along with any food or snack. All materials will be provided. During the class you will get a hands on experience in throwing your cups and choosing your glaze colors.
** Due to state regulations, we are no longer allowed to provide and serve alcoholic beverages to a ticketed event. PLEASE, bring and enjoy whatever beverages you choose… we will provide the drinking vessel… and please drink responsibly.
$45.00 - All Materials Provided
Mighty Mud, 127 Jennings Avenue, Knoxville, TN 37917. Hours: Tu-F 11-6, Sat 9-5. Open studio time on Thu 6-9. Information: 865-595-1900, www.mightymudclay.com
Art Guild at Fairfield Glade: Chili Supper Fundraiser
February 22, 2019
4:00-6:00PM
Category: Fundraisers
Please join us on Friday, February 22, 2019, from 4:00 to 6:00 p.m. at the Multipurpose Building on Lakeview Drive for a Chili Supper Fundraiser. The menu is "all you can eat" meat or vegetarian chili served in a souvenir cup with salad, dessert, coffee or tea.
Purchase tickets in advance for $15 each at the Art Guild's Plateau Creative Arts Center, or send your check with a self-addressed stamped envelope to: AG Tickets, 451 Lakeview Drive, Fairfield Glade, TN 38558. NO TICKETS WILL BE SOLD AFTER FEBRUARY 15, 2019.
Bring your friends and neighbors to enjoy a chili supper together as you help support the Art Guild, which is celebrating its 41st year in Fairfield Glade. Be sure to combine your chili supper experience in the Multipurpose Building with a walk across the parking lot to view the Gallery Exhibit and Studio at the Art Guild's Plateau Creative Arts Center.
For more information call 931-707-7249. The Art Guild at Fairfield Glade is a not-for-profit 501(c)(3) organization, an equal opportunity provider, and offers original art and unique gifts for viewing and for sale. "Teach, learn, and inspire!"
Art Guild at Fairfield Glade at the Plateau Creative Arts Center, 451 Lakeview Drive, Fairfield Glade, TN 38558. Hours: M-Sa 9-4. Information: 931-707-7249, www.artguildfairfieldglade.net
WDVX: Tennessee Songwriters Week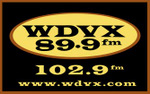 Category: Music
The Bluebird Cafe, in partnership with the Tennessee Department of Tourist Development, comes to WDVX, 301 S. Gay St., on February 22 for an open mic night during Tennessee Songwriters Week. The event emphasizes a state statute honoring songwriters passed earlier this year, and gives the winner the chance to perform original material at the historic Bluebird Cafe.
The Bluebird Cafe's long-time open mic night host, songwriter Barbara Cloyd will host each event and a panel of local judges will select the top songwriter. For more information visit tnsongwritersweek.com.
WDVX, 301 S. Gay Street, Knoxville, TN 37902. Information: 865-544-1029, www.wdvx.com
Galentines: A Sip & Shop Event at The Hive
Category: Festivals & special events and Free event
Friday at 6:30 PM – 9 PM at The Hive, 854 N Central St., Knoxville, Tennessee 37917
Hip hip hooray!! We are SO excited to announce that Freedom Chiropractic will be hosting our 4th Annual Ladies Night night at The Hive on Friday, February 22nd! This year we will be highlighting how we are truly better together and providing opportunities for you to get better connected to the amazing women in our community. What is a Galentine's? It is like Valentine's, but celebrating all of our awesome sister friends, including you! So let's get together, have fun, shop local while supporting local #bossbabes and sip some great drinks! This is a FREE event but we will have additional drinks available for purchase to benefit the YWCA of Knoxville. https://www.facebook.com/events/551467458660125/
Fat Friday Mardi Gras with Roux du Bayou Cajun Band
Category: Festivals & special events and Music
Hosted by Bluegill Productions
Friday at 7 PM – 9:30 PM, At Relix, 1208 N Central St, Knoxville, Tennessee 37917
Yes, we know it's eleven days early, but the Carnival season started January 6, so it's OK. Laissez les bontemps rouler!
Normally (whatever that is), "Fat Friday Mardi Gras" is scheduled for the Friday before Mardi Gras, but we couldn't find a venue for March 1, so here we go a week earlier, in the middle of Carnival. The award-winning Roux du Bayou Cajun Band will be here to keep the Pardi stirred hot, and there will be beads for everybody! You don't even have to show us your tatas (but you can if you want!). $15 cover charge, all sold at the door. https://www.facebook.com/events/564115870724448/
Live at Lucille's: Mark Boling Trio Life
February 22, 2019
7:30 PM
Category: Music
Hosted by Knoxville Jazz Orchestra and East Tennessee PBS
Friday at 7:30 PM – 9 PM
At East Tennessee PBS, 1611 East Magnolia Avenue, Knoxville, Tennessee 37917
Live at Lucille's brings the tradition of exciting and innovative PBS music programming right here to East Tennessee. Featuring local, regional and national jazz artists performing in an intimate setting, these shows will be taped in front of a live audience at East Tennessee PBS' studios near downtown Knoxville. The recorded programs will begin airing on East Tennessee PBS in 2019.
Guitarist Mark Boling served for many years as the head of Jazz Studies at UT. His trio with Keith Brown and Jon Hamar is one of the crown jewels of the Knoxville music scene. They will perform original music by Boling, Hamar and Donald Brown. Tickets $15. https://www.facebook.com/events/537852429983832/