Calendar of Events
Thursday, February 21, 2019
Clayton Center for the Arts: MC Theatre Presents Boeing Boeing
February 21, 2019 — February 24, 2019
by Marc Camoletti, Beverley Cross, Francis Evans
Full Length Play, Comedy
This 1960's French farce adapted for the English-speaking stage features self-styled Parisian lothario Bernard, who has Italian, German, and American fiancées, each a beautiful airline hostess with frequent "layovers." He keeps "one up, one down, and one pending" until unexpected schedule changes bring all three to Paris, and Bernard's apartment, at the same time.
Tickets: $10.00
https://www.etix.com/ticket/v/11734/the-clayton-center-for-the-arts-haslam-flexible-theatre
Clayton Center for the Arts: 502 East Lamar Alexander Parkway, Maryville, TN 37804. Information/tickets: 865-981-8590, www.ClaytonArtsCenter.com
Visit Farragut: Songwriters Showcase
February 21, 2019 — February 23, 2019
Category: Free event and Music
In honor of Tennessee Songwriters Week, Visit Farragut will host two musical performances at Casual Pint as part of the inaugural Farragut Songwriters Showcase. A "ladies' night" performance at 7 p.m. on Thursday, Feb. 21, will feature three female artists, and a songwriters-in-the-round performance at 7 p.m. on Saturday, Feb. 23, will feature four artists.

In June 2018, the Tennessee Department of Tourist Development passed a state statute designating the last full week of February as "Tennessee Songwriters Week." Activities across the state will celebrate the foundation of the craft, recognize songwriters and pave the way for future artists.

Farragut has been attracting visitors with live musical performances since the creation of the Lawn Chair Concert Series in 2015. A second live music series, Sounds of Summer, moved into Farragut in 2018. The Songwriters Showcase is a way to celebrate local artists by giving them the chance to widen their audiences, says Farragut Tourism Coordinator Karen Tindal.

Hana Rothenberg, Kelsi Walker and Shayla McDaniel will perform on Feb. 21, and Kevin Mahoney, Chris Long, Roger Alan Wade and Shea Redhorse will perform on Feb. 23. For more information: www.visitfarragut.org/events.
The Arts at Pellissippi State: Rhonda and Sparky Rucker
Category: Free event, History & heritage and Music
Pellissippi State Community College will celebrate World Day of Social Justice through music and song with internationally known musicians, storytellers and authors Sparky and Rhonda Rucker.
Sparky and Rhonda's "Let Freedom Ring" performance will be held 10:45 a.m.-12:05 p.m. Thursday, Feb. 21, in the Goins Building Auditorium on the Hardin Valley Campus, 10915 Hardin Valley Road.
The event is free and open to the public.
Sparky and Rhonda's program at Pellissippi State will demonstrate how movements for justice have produced some of our country's most inspiring songs and stories. They will trace the nation's struggles from slavery and the Underground Railroad through the battles for women's suffrage and workers' rights and into the civil rights movement.
"As a social worker by training, I've been involved is social justice work for over 30 years, and I've always been amazed at how artists can utilize their works to reflect the time," said Drema Bowers, director of Service-Learning and Civic Engagement for Pellissippi State. "That is especially true of musicians. Although I've only heard the Ruckers perform once, it made a lasting impression and I want others to share this experience."
Sparky Rucker grew up in Knoxville and has been involved with the civil rights movement since the 1950s. He got his start in folk music during the movement, marching shoulder-to-shoulder with the Student Nonviolent Coordinating Committee Freedom Singers Matthew and Marshall Jones and playing freedom songs at rallies alongside such luminaries as Guy and Candie Carawan, Pete Seeger and Bernice Reagon. In addition, he worked for the Poor People's Campaign and helped to gain benefits for coal miners in Southern Appalachia. Sparky accompanies himself on guitar, banjo and spoons.
Rhonda Hicks Rucker practiced medicine for five years in Maryville, Tenn., before becoming a full-time musician, author and storyteller. She is a versatile singer and performer, playing blues harmonica, piano, clawhammer banjo and rhythmic bones. Rhonda has become a passionate voice in social and environmental advocacy through her songwriting, creating moving songs about topics such as global warming, the broken health care system and post-traumatic stress disorder.
To request accommodations for a disability for this event, call 865-539-7401 or email accommodations@pstcc.edu. For more information about Pellissippi State, visit www.pstcc.edu or call 865-694-6400.
James White's Fort: New South Wine Dinner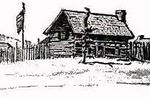 February 21, 2019
6:30 PM
Category: Culinary arts, Festivals & special events and History & heritage
The period of 1870-1900 was the time when Knoxville grew from a town to a city. The aftermath of the civil war brought newcomers to Knoxville and of course, the railroad system. In this dinner we will dive into cuisine inspired by the post-Civil War time period. Complimentary wine. Dinner will be served in the Main House and cocktails available at our cash bar beginning at 6pm. These dinners are limited to only 30 people so reserve quickly. *menu forthcoming.
James White's Fort, 205 E. Hill Ave, Knoxville, TN 37915. Information: 865-525-6514, www.jameswhitefort.org
The Arts at Pellissippi State: Knoxville Jazz Youth Orchestra
Category: Free event, Kids & family and Music
Performance takes place in the Clayton Performing Arts Center.
At Pellissippi State, we're all about providing opportunities to all. The Arts at Pellissippi State — through free and inexpensive theatre and musical productions, art exhibits and faculty lectures — ensures everyone can experience the transformative power of the arts. All events take place on the Hardin Valley Campus, 10915 Hardin Valley Road, Knoxville, TN 37932. Information: 865-694-6405, www.pstcc.edu/arts
UT School of Art: Artist Lecture with Aaron Coleman
February 21, 2019
7:30 PM
Category: Free event and Lectures
Part of the School of Art's Spring 2019 Lecture Series at the School of Art

We invite you to attend these exciting lectures by visiting artists and educators brought to campus by the UT School of Art and its partners. All lectures in the series are free and open to the public. Held in the McCarty Auditorium, Art + Architecture Building. Parking services usually stops ticketing by 7 p.m., or you can find visitor parking on campus.
Aaron Coleman is an Arizona artist whose mixed media and prints focus on political and social issues. His background in hip-hop culture and street art is a major influence in his fine art practices. He will spend February 20–27 in residence at the UT Printmaking Studio, collaborating with students and faculty. Coleman will exhibit his work in the UT Printmaking Showcase Gallery January 4–February 28 and will serve as juror for the 72nd annual student art competition, to be held in the Ewing Gallery March 4–14.
https://art.utk.edu/events/
Phone: 865-974-3407 or art@utk.edu
Knox Heritage: Furniture Refinishing 101 Workshop
February 21, 2019
6-7:30 PM
Category: Classes & workshops and History & heritage
Hosted by Knox Heritage Salvage Shop University and The Knox Heritage Salvage Shop
Thursday, February 21, 2019 at 6 PM – 7:30 PM
The Knox Heritage Salvage Shop, 619 N Broadway St, Knoxville, Tennessee 37917
During this workshop, furniture expert Jeff Wilke will host a furniture refinishing 101 workshop. Jeff has been refinishing furniture for over 30 years, and will share his tips and tricks to help you become a refinishing expert, too. He'll demonstrate the various stages of the refinishing process from start to finish and will answer your questions along the way. Bring photos of projects you are considering refinishing – Jeff will lead a Q&A at the end of the workshop, and will advise you on how to start your own refinishing project. Jeff wants to create an engaging environment, where everyone feels comfortable to speak up, come take a closer look, and ask questions throughout the workshop.
Cost is $35 per student. You can purchase a ticket using the Eventbrite link. Seats are limited; first come, first serve. (All proceeds benefit the Knox Heritage Salvage Shop.)
When you arrive for your workshop, you may park across the street from the Salvage Shop entrance. Also, please have your e-ticket, or printed ticket, available to show. If you don't have your ticket, we can look you up by name, but it's a faster process if you have it ready to show.
About the Salvage Shop: This unique and inspiring retail store accepts salvage donations such as furniture, architectural finds, and home accessories, then re-sells the materials for home remodeling and DIY projects. We keep treasures from the past from going into landfills. Visit the Salvage Shop from Wed-Fri from 12-5PM, Sat from 10-3PM, and Sun from 12-4PM. Learn More About & Follow the Salvage Shop:
Website: http://knoxheritage.org/salvage/
Facebook:https://www.facebook.com/TheKnoxHeritageSalvageRoom/
Instagram: https://www.instagram.com/thesalvageshop/
Art Guild of Tellico Village: February Meeting with Mary Saylor
Category: Exhibitions & visual art and Free event
The Art Guild of Tellico Village will have the talented Local artist, Mary Saylor, as our featured speaker. She has a BA of Fine arts along with a minor in sculpture from Ohio University. Recently Mary has focused on paper mache and mixed media sculpture using recycled materials. Her art has a whimsical bent and her love of animals, especially dogs and cats; is usually the artists prime focus. Mary belongs to The Foothills Craft Guild and is a member of the Art Market Gallery of Knoxville. She also exhibits in regional shows and galleries. You can find out more about Mary on her web site www.thecraftydonkey.com
Time and Location: 9:30am to 12:30pm – Top floor of the Tellico Village Yacht Club.
Refreshments: Light refreshments and beverages will be served before the speaker presents.
https://www.tellicoartguild.org/
Maker City Meetup
February 21, 2019
6:00-8:00PM
Category: Festivals & special events
Our next Maker Meetup is set for February 21 from 6-8pm at Marc Nelson Denim, 700 East Depot Ave. The small-batch cut-and-sew shop has brought handcrafted denim manufacturing back to Knoxville. In addition to their own products, the shop offers many indie designer products from other makers in East Tennessee.
Come check it out and visit a while!
themakercity.org or #themakercity
UT Arboretum Society: Avian Courtship and Mate Selection
February 21, 2019
7:00-8:00PM
Category: Lectures and Science & nature
Learn the real meaning of "love birds!"
Join Tennessee naturalist and UT Press author Stephen Lyn Bales for this program about the courtship and mate selection of some of your favorite birds like chickadees, cardinals, bluebirds, mockingbirds, mourning doves, hummingbirds, and hawks at the UT Arboretum Auditorium in Thursday, February 21 from 7-8.
"Birds do it, bees do it, even educated fleas do it, "wrote Cole Porter from the song "Let's Do It, Let's Fall in Love." This program promises to be great fun! He will also discuss parenting and even bird divorce.
The UT Arboretum Auditorium is located at 901 S. Illinois Avenue, Oak Ridge. For more information on this program call 865-483-7277 or mcampani@utk.edu. Registration is not required.
A noted author, Bales book "Ephemeral by Nature" was selected as a CHOICE Outstanding Academic Title for 2018. Bales will have books and natural history note cards to sell after the program.
UT Arboretum Society information: 865-483-3571, http://utarboretumsociety.org/
Random Acts of Flowers Knoxville: Flowers After Hours workshop
Category: Classes & workshops and Science & nature
Danny from Cachepot Florist will instruct participants in a hands-on demonstration of basic floral design. Each attendee will produce a floral arrangement they will take with them and a second arrangement that will be delivered to an ill or elderly member of our community, adding enrichment to RAF's mission of delivering hope and kindness. The $50 ticket price includes container, flowers, and instruction on floral arranging. Appetizers, coffee, and water will be provided. BYOB for participants 21 and over. https://knoxville.randomactsofflowers.org/events/flowers-after-hours/
At Random Acts of Flowers Knoxville, 3500 Workman Rd. Suite 101B, Knoxville, 37921.
PechaKucha Night Knoxville Volume 30
Category: Exhibitions & visual art, Festivals & special events, Free event and Lectures
At the Mill & Mine, 227 W Depot Ave
Doors open | 6:30 Presentations | 7:20
Check out our website for up-to-date information: https://www.pechakucha.com/cities/knoxville/events/5c5ec36e2dd1713bcd0b191e
PRESENTERS:
Chris McAdoo - Artist, Graphic Designer, Best Behavior Creative Club in Knoxville, TN
Andrea Bailey Cox - Foundation Director in Knoxville
Kelsey Prater - Photographer, Self Employed in Knoxville
Joe Fox - CEO/Co-founder of Blühen Botanicals, Blühen Botanicals in Knoxville
Jen Patterson - CEO and Co-Founder of Non-Profit Farm, Century Harvest Farms Foundation in Greenback
David Johnson - IT Engineer, Oak Ridge National Laboratory in Knoxville
Samantha Lane - Time Management Guru, Origami Day in Knoxville
Missy Johnson
Lisa Flanary - Founder/Director The Knoxville Comunity Darkroom in Knoxville
// For our 30th milestone a legacy presenter, Chris McAdoo, will be on stage with no knowledge of the content. PECHA KUCHA FREESTYLE. Come support him and all our talented presenters!
// Tako Taco is open for dining before or after the event.
// Donations appreciated.