Calendar of Events
Tuesday, February 12, 2019
Knoxville Jazz Orchestra: Jazz is for Lovers with Jazzmeia Horn
Category: Music
Vocalist Jazzmeia Horn has a name that speaks for itself, capturing her very essence. Still in her twenties, this Dallas native already has a list of awards and honors too long to mention. Her performance at the 60th Grammy Awards in New York brought down the house, signaling the arrival of a true force to be reckoned with. This special concert will feature music from her Grammy-nominated debut CD, A Social Call, as well as selected standards from the Great American Songbook. Sure to be the perfect Valentine's treat for your special someone.
At the Bijou Theatre, 803 South Gay Street, Knoxville, TN, 37902. Knoxville Jazz Orchestra: 865-573-3226, www.knoxjazz.org
Knoxville Civil War Roundtable Meeting
Category: History & heritage and Lectures
**Buffet at 6:30 PM**Speaker at 7:30 PM**
Featuring Feb 12--Curt Fields, Living Historian,
"Forty Days in Hell: Grant's Overland Campaign"
Dinner & Program - $17.00 Members, $20.00 Non-members
Program Only - $5.00 Members, $8.00 Non-members
DINNER RESERVATIONS MUST BE MADE OR CANCELED IN ADVANCE. CALL (865) 671-9001 AND LEAVE MESSAGE.
At Bearden Banquet Hall, 5806 Kingston Pike. https://kcwrtorg.files.wordpress.com/2018/12/1-2019-Scout.pdf
The Arts at Pellissippi State: Bold, Black and Badass: 
The Evolution of Black Theatre in America
February 12, 2019
12:30 PM
Category: Free event, History & heritage, Lectures and Theatre
Theatre Associate Professor Grechen Wingerter explores black theatre in America — from its earliest roots to its present day impact, influence and importance in our culture.
All faculty lectures take place in the Goins Building Auditorium.
The Arts at Pellissippi State — through free and inexpensive theatre and musical productions, art exhibits and faculty lectures — ensures everyone can experience the transformative power of the arts. All events take place on the Hardin Valley Campus, 10915 Hardin Valley Road, Knoxville, TN 37932. Information: 865-694-6405, www.pstcc.edu/arts
Locked in Solidarity
February 10, 2019 — February 16, 2019
Category: Festivals & special events
The local Christian Community Development Association network is partnering with the national network to raise awareness and hopefully create action around the idea of mass incarceration. The event is called Locked in Solidarity and it's scheduled for February 10-16. National website: https://ccda.org/justice-initiatives/mass-incarceration/locked-in-solidarity/.
Local events planned:
• Sunday, Feb 10 – Kickoff event at TBC, 6:30 – 8:00 pm. We'll examine the issue theologically, hear an update about the situation nationally, and then hear stories from people who have been impacted locally.
• Monday, Feb 11 – Tour the Maloneyville Detention Center, 11:30 am – 12:30 pm
• Wednesday, Feb 13 – Screening of the documentary 13th at Central Cinema. Followed by a panel discussion of people locally who have been affected or are working to make a difference.
• Saturday, Feb 16 – Location and time TBD. Prayer breakfast for everyone involved. Discuss what we've learned and propose next steps.
Details TBA!
Knoxville Museum of Art: Lure of the Object: Art from the June & Rob Heller Collection
February 8, 2019 — April 21, 2019
Category: Exhibitions & visual art, Fine Crafts, Free event and Kids & family
This exhibition celebrates the uncommon aesthetic vision and philanthropic impulse of June and Rob Heller, who are among Knoxville's most active, adventurous, and generous art collectors.
The selection of more than 50 sculptures and paintings attests to the couple's journey as collectors over four decades. Lure of the Object pays tribute to the Heller's accomplishments as collectors, their significant role as KMA patrons, and the many key sculptures and paintings they have donated to the museum. Some of the featured objects have been gifted to the KMA, while others are promised gifts. International contemporary glass is a particular area of focus, and the exhibition features works by William Morris, Richard Jolley, Bertil Vallien, Oben Abright, Dante Marioni, Therman Statom, and Stephen Rolfe Powell. Complementing sculptural works are paintings by Jim Dine, Frank Stella, Christo, and Paul Jenkins.
Before settling in Knoxville, the Hellers moved frequently as dictated by career assignments in London, Geneva, Singapore, and other major cities around the world. In each location, they made a practice of exploring galleries, art fairs, museums, and auctions with a sense of openness and adventure. Increasingly, they discovered works of art they could not live without. They were not bound by any set medium, period, or theme, but rather acquired works that provoked a strong emotional response. As their collection grew, so did the challenge of transporting objects—many of them quite large—from home to home. Soon after moving to Knoxville, they became involved in the city's art scene. They patronized area artists, and became staunch supporters of the Knoxville Museum of Art. In particular, they became outspoken advocates for the KMA's efforts to build a collection of contemporary sculpture which glass is a primary material. They supported the museum by donating funds as well as works from their extensive collection of modern and contemporary art.
Knoxville Museum of Art, 1050 World's Fair Park Dr, Knoxville, TN 37916. Hours: Tuesday-Saturday, 10AM-5PM, Sunday, 1-5PM. Information: 865-525-6101, www.knoxart.org
Clarence Brown Theatre: King Charles II
February 6, 2019 — February 24, 2019
Category: Theatre
By Mike Bartlett. CBT Mainstage
Queen Elizabeth II has died. After a lifetime of waiting, Prince Charles is finally King. How will he reign? And what do his children think about his ascension to the throne?
Written like a Shakespearean history, this Broadway and London hit explores the potential rivalries of the Royal Family, the unwritten rules governing Britain's monarchy, and the contemporary stresses on its democracy.
Clarence Brown Theatre, 1714 Andy Holt Ave on the UT campus, Knoxville, TN 37996. For information: 865-974-5161, www.clarencebrowntheatre.com. For tickets: 865-974-5161, 865-656-4444, www.knoxvilletickets.com
Pellissippi State Community College: Matt Tullis
February 4, 2019 — February 22, 2019
Category: Exhibitions & visual art, Fine Crafts and Free event
Work from graphic designer, sculptor, raconteur and professor at Western Kentucky University
Hardin Valley Campus of Pellissippi State: 10915 Hardin Valley Road, Knoxville, TN 37932. Bagwell Center Gallery hours: M-F 9 AM - 9 PM. Information: 865-694-6405, www.pstcc.edu/arts
McClung Museum: Many Visions, Many Versions: Art from Indigenous Communities in India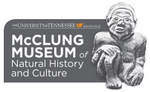 February 1, 2019 — May 19, 2019
Category: Exhibitions & visual art, Free event and History & heritage
Many Visions, Many Versions showcases works from four major indigenous artistic traditions in India: the Gond and Warli communities of central India, the Mithila region of Bihar, and the narrative scroll painters of West Bengal.
The exhibition features 47 exceptional paintings and drawings, selected from private collections in the United States and Europe, by 24 significant indigenous artists including Jangarh Singh Shyam, Jivya Soma Mashe, Sita Devi, and Swarna Chitrakar.
The exhibition explores the breadth of cultural traditions in India, revealing a dynamic aesthetic that remains deeply rooted in traditional culture, yet vitally responsive to issues of global concern. Rather than separating the art into sections distinguished by tribal and cultural affinities, the curators intentionally display the paintings thematically; accentuating the shared cultural features and contemporary concerns of these four communities that underlies the diversity of the artists' unique expressive forms, techniques, and styles. The exhibition is divided into four broad categories: Myth and Cosmology, Nature – real and imagined, Village Life, and Contemporary Explorations. For American audiences eager to know more about Indian art, Many Visions, Many Versions offers an opportunity for viewers of all ages to learn about life and culture in India through these remarkable artworks.
McClung Museum of Natural History and Culture, 1327 Circle Park Dr on the UT campus, Knoxville, TN 37996. Hours: Monday-Saturday, 9AM-5PM, Sunday, 1-5PM. Information: 865-974-2144, http://mcclungmuseum.utk.edu
Knoxville Soap and Candle: Artwork by John Malcolm McRae
February 1, 2019 — February 28, 2019
Opening Reception Feb. 1, 4-8PM
Category: Exhibitions & visual art
Join us from 4 - 8pm February 1, First Friday, at Knoxville Soap Candle & Gifts, located at 714 South Gay Street, to celebrate the opening of Professor John Malcolm McRae's sculptural exhibit, his first in over 5 years!
John Malcolm McRae is an architect and Emeritus Professor in The University of Tennessee College of Architecture and Design. His work at UT focuses on projects in Haiti and Appalachia. He is also working as a ceramic artist, creating Raku fired torsos and fantasy creatures. His work on torsos is primarily focused on custom work for clients. It is hand built, while done with careful attention to accuracy in seeking to capture the essence of the subject. McRae works out of Mighty Mud
Ceramics, a pottery facility serving a community of artists in Knoxville, TN, where he currently resides.
Champagne, courtesy of Downtown Wine & Spirits will be served, along with light bites from Rosa's Catering, and chocolate truffles by Kilwins. John will unveil new works and discuss his inspirations & processes.
The work will remain on display, and for sale, at Knoxville Soap Candle & Gifts for the month of February. Most of John's work is by commission and he'll be offering special rates to event guests, all month long, the perfect bespoke gift for your Valentine!
In celebration of Valentine's First Friday, Knoxville darling, Kelle Jolly will be the musical entertainment from 6-8pm.
The Exhibit Opening will be at Knoxville Soap Candle & Gifts, located at 714 South Gay Street, Suite 100, Knoxille,TN, on Friday, February 1st, from 4-8pm. Admission is free.
For more information, questions or interviews call Virginia Adams at 865.414.6801 or
email thevirginiaadams@gmail.com.
Rala: Works by Cynthia Markert
February 1, 2019 — February 24, 2019
Opening Reception 6-9PM, Feb. 1
Category: Exhibitions & visual art
Cynthia Markert
February 1, 2019
6PM-9PM
We are excited to announce Cynthia Markert as our featured artist for the month of February! All paintings are one of a kind and would be the perfect Valentines gift for your sweetie! Please join us for a show opening and to meet the artist.
Rala
112 W. Jackson Ave
Knoxville, TN 37902
PH: (865) 525-7888
Instagram: @ShopRala
The Emporium Center: A Man Who Thought in Color: The Pat Roddy Collection
February 1, 2019 — February 23, 2019
Category: Exhibitions & visual art and Free event
A reception will take place on Friday, February 1, from 5:00-9:00 PM as part of First Friday activities.
A benefit for the Arts & Heritage Fund
The Arts & Culture Alliance presents over 50 paintings created by and from the personal collection of James Patrick Roddy, III as a benefit for the Arts & Heritage Fund. The exhibition includes an additional reception, sale and live auction on Saturday, February 23.
Pat Roddy graduated from the Baylor School in Chattanooga and attended the University of Tennessee, where he was a member of Sigma Alpha Epsilon Fraternity. He ran the Roddy Coca-Cola Bottling Company most of his life, and his family said that he always sketched while on the phone. After he retired in 1993, Mr. Roddy began painting and took part in exhibitions hosted by the Tennessee Watercolor Society and the South Carolina Watercolor Society. He loved his painting and used many mediums, including watercolors and oils.
The Roddy family has also donated artwork collected by Pat Roddy during his lifetime. This exhibition will include pieces created by Pat Roddy as well as a selection of pieces from his personal collection.
Sales from this exhibit benefit the Arts & Heritage Fund. Since 2012, the Arts & Heritage Fund has supported individual artists and made general operating support grants to qualified arts and culture nonprofits in Knoxville, helping them make an even greater economic and educational impact on the community. As the only united arts fund in the country that grants out 100 percent of funds raised, the Arts & Heritage Fund has distributed more than $2.6 million to local artists and arts and culture organizations in its first seven years. Every penny of the artwork purchased from the Roddy Collection will go directly into grants to local artists and nonprofit arts and culture organizations.
This exhibition and benefit are made possible through the generosity of Joseph (Jim) Roddy, Patrick Roddy, John-David Roddy, and Kate Roddy Willis, the artist's children, and Dorothy Roddy, the artist's wife. To RSVP for the February 23 sale and auction, please call (865) 523-7543.
On display at the Emporium Center, 100 S. Gay Street, in downtown Knoxville. Exhibition hours are Monday-Friday, 9:00 AM - 5:00 PM. Information: (865) 523-7543 or www.knoxalliance.com.
Broadway Studios and Gallery: The Girls Next Door
February 1, 2019 — February 23, 2019
Category: Exhibitions & visual art, Fine Crafts and Free event
A collaborative art show by the staff of Knoxville Arts and Fine Crafts Center, featuring Kelly Sullivan, Heather Hartman Folks, Amanda Humphreys, and Sara Douglas
The opening reception is Friday, February 1 from 5- 9 pm
Broadway Studios and Gallery, 1127 Broadway St, Knoxville, TN 37917. Hours: Fri-Sat, 10-6, by appointment, or when the "open" sign is illuminated. Information: 865-556-8676, www.BroadwayStudiosAndGallery.com