Calendar of Events
Tuesday, February 12, 2019
Knoxville Jazz Orchestra: Jazz is for Lovers with Jazzmeia Horn
Category: Music
Vocalist Jazzmeia Horn has a name that speaks for itself, capturing her very essence. Still in her twenties, this Dallas native already has a list of awards and honors too long to mention. Her performance at the 60th Grammy Awards in New York brought down the house, signaling the arrival of a true force to be reckoned with. This special concert will feature music from her Grammy-nominated debut CD, A Social Call, as well as selected standards from the Great American Songbook. Sure to be the perfect Valentine's treat for your special someone.
At the Bijou Theatre, 803 South Gay Street, Knoxville, TN, 37902. Knoxville Jazz Orchestra: 865-573-3226, www.knoxjazz.org
Knoxville Civil War Roundtable Meeting
Category: History & heritage and Lectures
**Buffet at 6:30 PM**Speaker at 7:30 PM**
Featuring Feb 12--Curt Fields, Living Historian,
"Forty Days in Hell: Grant's Overland Campaign"
Dinner & Program - $17.00 Members, $20.00 Non-members
Program Only - $5.00 Members, $8.00 Non-members
DINNER RESERVATIONS MUST BE MADE OR CANCELED IN ADVANCE. CALL (865) 671-9001 AND LEAVE MESSAGE.
At Bearden Banquet Hall, 5806 Kingston Pike. https://kcwrtorg.files.wordpress.com/2018/12/1-2019-Scout.pdf
The Arts at Pellissippi State: Bold, Black and Badass: 
The Evolution of Black Theatre in America
February 12, 2019
12:30 PM
Category: Free event, History & heritage, Lectures and Theatre
Theatre Associate Professor Grechen Wingerter explores black theatre in America — from its earliest roots to its present day impact, influence and importance in our culture.
All faculty lectures take place in the Goins Building Auditorium.
The Arts at Pellissippi State — through free and inexpensive theatre and musical productions, art exhibits and faculty lectures — ensures everyone can experience the transformative power of the arts. All events take place on the Hardin Valley Campus, 10915 Hardin Valley Road, Knoxville, TN 37932. Information: 865-694-6405, www.pstcc.edu/arts
Knoxville Museum of Art: Cocktails & Conversation with June & Rob Heller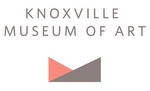 Category: Exhibitions & visual art, Free event and Lectures
Tuesday, February 12, 2019 at 5:30 PM – 7 PM
Join us for Cocktails & Conversation with Art Collectors June and Rob Heller as they discuss the KMA's newest exhibition "Lure of the Object: Art from the June and Rob Heller Collection." FREE and open to the public!
Knoxville Museum of Art, 1050 World's Fair Park Dr, Knoxville, TN 37916. Hours: Tuesday-Saturday, 10AM-5PM, Sunday, 1-5PM. Information: 865-525-6101, www.knoxart.org
UT School of Music: Choral Arts Concert
Category: Free event and Music
Ensemble event; An annual celebration of the Choral Arts featuring UT Chamber Singers, UT Concert Choir, and outstanding selected area high school choirs.
Alumni Memorial Building, James R. Cox Auditorium
UT School of Music: Unless otherwise noted, concerts are FREE and open to the public. The Alumni Memorial Building located at 1408 Middle Drive on the UT campus. (The James R. Cox Auditorium is located in the Alumni Memorial Building.) The Natalie Haslam Music Center is located at 1741 Volunteer Blvd on the UT campus. *For individual or small group performances, please check the web site or call the day of the event for updates or cancellations: 865-974-5678, www.music.utk.edu/events
Locked in Solidarity
February 10, 2019 — February 16, 2019
Category: Festivals & special events and Film
The local Christian Community Development Association network is partnering with the national network to raise awareness and hopefully create action around the idea of mass incarceration. The event is called Locked in Solidarity and it's scheduled for February 10-16. National website: https://ccda.org/justice-initiatives/mass-incarceration/locked-in-solidarity/.
Local events planned:
• Sunday, Feb 10 – Kickoff event at TBC, 6:30 – 8:00 pm. We'll examine the issue theologically, hear an update about the situation nationally, and then hear stories from people who have been impacted locally.
• Monday, Feb 11 – Tour the Maloneyville Detention Center, 11:30 am – 12:30 pm
• Wednesday, Feb 13 – Screening of the documentary 13th at Central Cinema. Followed by a panel discussion of people locally who have been affected or are working to make a difference.
• Saturday, Feb 16 – Location and time TBD. Prayer breakfast for everyone involved. Discuss what we've learned and propose next steps.
Local website: https://www.facebook.com/CCDAKnoxville
Knoxville Museum of Art: Lure of the Object: Art from the June & Rob Heller Collection
February 8, 2019 — April 21, 2019
Category: Exhibitions & visual art, Fine Crafts, Free event and Kids & family
This exhibition celebrates the uncommon aesthetic vision and philanthropic impulse of June and Rob Heller, who are among Knoxville's most active, adventurous, and generous art collectors.
The selection of more than 50 sculptures and paintings attests to the couple's journey as collectors over four decades. Lure of the Object pays tribute to the Heller's accomplishments as collectors, their significant role as KMA patrons, and the many key sculptures and paintings they have donated to the museum. Some of the featured objects have been gifted to the KMA, while others are promised gifts. International contemporary glass is a particular area of focus, and the exhibition features works by William Morris, Richard Jolley, Bertil Vallien, Oben Abright, Dante Marioni, Therman Statom, and Stephen Rolfe Powell. Complementing sculptural works are paintings by Jim Dine, Frank Stella, Christo, and Paul Jenkins.
Before settling in Knoxville, the Hellers moved frequently as dictated by career assignments in London, Geneva, Singapore, and other major cities around the world. In each location, they made a practice of exploring galleries, art fairs, museums, and auctions with a sense of openness and adventure. Increasingly, they discovered works of art they could not live without. They were not bound by any set medium, period, or theme, but rather acquired works that provoked a strong emotional response. As their collection grew, so did the challenge of transporting objects—many of them quite large—from home to home. Soon after moving to Knoxville, they became involved in the city's art scene. They patronized area artists, and became staunch supporters of the Knoxville Museum of Art. In particular, they became outspoken advocates for the KMA's efforts to build a collection of contemporary sculpture which glass is a primary material. They supported the museum by donating funds as well as works from their extensive collection of modern and contemporary art.
Knoxville Museum of Art, 1050 World's Fair Park Dr, Knoxville, TN 37916. Hours: Tuesday-Saturday, 10AM-5PM, Sunday, 1-5PM. Information: 865-525-6101, www.knoxart.org
Arrowmont School of Arts and Crafts: New Traditions: Sophie Glenn & Adam Hawk
February 6, 2019 — March 16, 2019
Category: Exhibitions & visual art, Fine Crafts and Free event
New Traditions focuses on the contemporary ways that metal as medium is being used in craft practices. Artists Sophie Glenn and Adam Hawk have distinctive ways of working with the material, while recognizing the importance of tradition in their fields.
As a furniture maker, Glenn understands the value of knowing the history of her craft, but also seeing that this can be a hindrance to makers wishing to push the limits of furniture design. "It is important to remember that furniture making and woodworking are not mutually exclusive," says Glenn. In her body of work featured here, Rust Never Sleeps, Glenn has completely eliminated wood from the equation. All of her furniture designs are made entirely out of painted and rusted steel. "Hopefully, this trickery allows people to view and experience furniture in a new light."
Brooches with vibrant, neon colors and geometric designs may feel influenced by anything but nature. But Adam Hawk's jewelry pieces are just that. The overall forms of Hawk's pieces are free flowing, and mimic structures found in natural environments, while at the same time, the designs play with the idea of natural geometry that occurs all around us. "From roaming the creeks and fields I grew up around, to traveling to foreign countries, my exposure to urban and natural aesthetics has had a major influence on my design vocabulary," says Hawk.
Born and raised in New York City, Sophie Glenn received her BFA in Sculpture from the State University of New York at Purchase, and her MFA in Furniture Design and Woodworking from San Diego State University. She has worked extensively as a metal fabricator and welder for many independent makers and businesses across the country, including Vivian Beer Studio Works in Manchester, New Hampshire and Shelton Studios Inc. in Brooklyn, New York. She is currently the wood artist in residence at the Appalachian Center for Craft and was recently awarded an Individual Artist Fellowship from the Tennessee Arts Commission. See more of Sophie's work here: https://sophieglenn.com/
Adam Hawk is a studio artist and lecturer at the University of Wisconsin-Milwaukee. Hawk earned his MFA in metalsmithing/blacksmithing from Southern Illinois University Carbondale and BFA in sculpture and computer fine arts from Memphis College of Art. Previously, Hawk has served as an assistant professor at Memphis College of Art and worked as a Lead Blacksmith at the National Ornamental Metal Museum. His work has been exhibited at the National Ornamental Metal Museum, Leigh Yawkey Woodson Art Museum, the HOW art museum in Shanghai, China, The Villa Braghieri in Italy, Walter Anderson Museum and the Fuller Craft Museum. See more of Adam's work here: http://hawkforge.com/index.html
Geoffrey A. Wolpert Gallery, Arrowmont School of Arts and Crafts, 556 Parkway, Gatlinburg, TN 37738. Information: 865-436-5860, www.arrowmont.org
The WordPlayers: Oh Freedom! – Black History Month Touring Show
February 6, 2019 — February 28, 2019
Category: Free event, History & heritage, Kids & family and Theatre
A one-act play by Peter Manos, author of Walk, Don't Ride!
Oh Freedom! The Story of the Underground Railroad combines the stories of the men and women who were active in the fight against slavery with songs of the period. Famous participants like Harriet Tubman and Harriet Beecher Stowe are here. So are lesser known heroes of the movement like John Rankin, whose house on a hill above the Ohio River was a beacon for freedom for many escaping bondage; the mysterious "Peg Leg" Joe, who moved among the plantations teaching slaves to escape and "Follow the Drinking Gourd," a song designed to show them the way; and Henry "Box" Brown, who had himself put in a box and mailed to freedom by general post!
Oh Freedom! inspires us all to work together for the good of all as it celebrates a time when Americans were at their courageous best, supporting one another, regardless of background, ethnicity or gender, in the cause to extend to all Americans our greatest, most inalienable right: to be free.
Length: approx. 50 minutes
Please call 865-539-2490 or email wordplayers@comcast.net to schedule a performance.
Schedule of Public Performances (Free Admission)
Feb. 6 – Walters State-Sevierville – CAPE 104 – 4:00 PM, 1720 Old Newport Hwy., Sevierville, TN
Feb. 7 – Walters State-Greeneville – 9:40 AM, 215 N. College St., Greeneville, TN
Feb. 7 – Walters State-Tazewell – 2:15 PM, 1325 Claiborne St., Tazewell, TN
Feb. 12 – Pellissippi State-Magnolia Campus – 12:25, 1610 E. Magnolia Ave., Knoxville
Feb. 12 – Johnson University – 7:00 PM, 7900 Johnson Dr., Knoxville
Feb. 14 – Pellissippi State-Blount Campus – 2:00 PM, 2731 W Lamar Alexander Pkwy, Friendsville, TN
Feb. 16 – Oak Valley Baptist Church – 4:00 PM, 194 Hampton Rd., Oak Ridge, TN
Feb. 17 – Fountain City UMC – 7:00 PM, 212 Hotel Rd., Fountain City/Knoxville, TN
Feb. 20 – Roane State Harriman – 12:30 & 6:00 PM, 276 Patton Ln., Harriman, TN
Feb. 24 – Fifth Avenue Baptist – 4:00 PM, 2500 E. 5th Ave., Knoxville
Feb. 26 – Emerald Academy – 5:30 PM, 220 Carrick St, Knoxville
Feb. 28 – Walters State-Morristown – Lyceum – 8:00 AM, 500 S. Davy Crockett Parkway, Morristown, TN
The WordPlayers performances are held at Erin Presbyterian Church, 200 Lockett Road, Knoxville, TN 37919. Information: 865-539-2490, www.wordplayers.org
Clarence Brown Theatre: King Charles II
February 6, 2019 — February 24, 2019
Category: Theatre
By Michael Bartlett
A Pay What You Can Preview performance, where patrons can name their own price, will be Wednesday, Feb. 5th. A free preshow discussion with director John Sipes exploring the Shakespearean element will take place on Feb. 7th from 6:30-7:00 pm in the Lab Theatre. A panel discussion entitled "Enemy of the People" will take place following the February 17th 2:00 pm matinee. This discussion will revolved around the issues of freedom of the press, protection of privacy, government authority, and more. The Open Captioned performance is Sunday, Feb. 24th at 2:00 pm.
In this "modern future history" play, Queen Elizabeth has died. Charles, the "King-in-waiting" finally ascends the throne. Then, defying centuries of tradition, Charles boldly attempts to reassert the crown's power in matters of government, landing himself – and his country – in a royal mess. Exploring power and betrayal, the drama reveals the people beneath the crowns as nuanced flesh and blood, and turns a Shakespearean lens on relationships in the world's most famous and exposed family.
John Sipes (Director) is a Professor in the Department of Theatre at the University of Tennessee. Before joining the UT faculty, he was a Director and the Resident Movement Director for the Oregon Shakespeare Festival for fifteen seasons. Prior to his residency at the Oregon Shakespeare Festival, he was a Director and Movement Director for the Illinois Shakespeare Festival for twelve seasons and served as the Festival's Artistic Director for five seasons. Directing credits include productions at the Clarence Brown Theatre, the Oregon Shakespeare Festival, the Milwaukee Rep, Shakespeare Santa Cruz, the Illinois Shakespeare Festival and others.
The production features visiting guest professional actors, UT faculty and graduate students, and community professional actors.
Clarence Brown Theatre, 1714 Andy Holt Ave on the UT campus, Knoxville, TN 37996. For information: 865-974-5161, www.clarencebrowntheatre.com. For tickets: 865-974-5161, 865-656-4444, www.knoxvilletickets.com
Knox County Public Library: Music on the Mezzanine: Jazz
February 5, 2019 — February 26, 2019
6:30 PM
Category: Free event, Lectures and Music
Pellissippi State Community College: Matt Tullis
February 4, 2019 — February 22, 2019
Category: Exhibitions & visual art, Fine Crafts and Free event
A closing reception with the artist will be held 3-5 p.m. Feb. 22.

Silkscreen gig posters for bands, sculptures and birdhouses may seem like an eclectic mix of objects, but for artist Matt Tullis, it's all interrelated.
Pellissippi State Community College will display a variety of Tullis' work through Feb. 22 in the Bagwell Center for Media and Art Gallery on the Hardin Valley Campus, 10915 Hardin Valley Road.
The exhibit, the latest installment in The Arts at Pellissippi State, is free and open to the public. The Gallery has expanded its hours and is now open 9 a.m.-9 p.m. Monday through Friday.
Tullis, who teaches graphic design at Western Kentucky University, is also a sculptor and raconteur. He titled the show "Pollinate" in reference to how all facets of his work are interrelated and develop from cross-pollination, he said.
Hardin Valley Campus of Pellissippi State: 10915 Hardin Valley Road, Knoxville, TN 37932. Bagwell Center Gallery hours: M-F 9 AM - 9 PM. Information: 865-694-6405, www.pstcc.edu/arts