Calendar of Events
Monday, February 25, 2019
Pellissippi State Community College: Annual Photography Student Exhibition
February 25, 2019 — March 15, 2019
Category: Exhibitions & visual art and Free event
The Annual Photography Student Exhibition, part of The Arts at Pellissippi State, will be on display in the Bagwell Center for Media and Art Gallery, and the exhibition is free and open to the public.
"For a lot of our students, they've never been in a show in a gallery, so this gives them that experience," said Professor Kurt Eslick, who will be curating the images for the exhibition with Associate Professor Ronald Goodrich, the program coordinator for Photography at Pellissippi State. "It's a chance for them and their families to see their work on the wall. I love seeing families being very proud of their kids for having a picture in a gallery. It reminds you of what a big deal it is to have your work shown."
The exhibition is open to any Pellissippi State student who has taken or is currently enrolled in Photography 2.
"There is no theme, but the exhibition is comprised of images that the students are really proud of," Eslick explained, noting the show is not a competition. "This show lets us tell our students in a different way how proud we are of them, and it also lets the community know we're proud of these photographs and of the people who took them."
Hardin Valley Campus of Pellissippi State: 10915 Hardin Valley Road, Knoxville, TN 37932. Bagwell Center Gallery hours: M-F 9 AM - 9 PM. Information: 865-694-6405, www.pstcc.edu/arts
Bijou Theatre & Beck Center: The Heat of the Red Summer
February 25, 2019
6:30 PM
Category: Free event, History & heritage and Literature & readings
Join Knox County Public Library and the Beck Cultural Exchange Center to observe the centennial of the 1919 Knoxville Race Riots at 6:30 p.m. on Feb. 25 at the Bijou Theatre.
The Heat of a Red Summer: 100 Years Later will feature the Knoxville Opera Gospel Choir performing jazz, rhythm and soul, and negro spirituals; ballet, West African drum and dance, and drama from the Austin-East Magnet High School performing arts department; and a performance of the award-winning theatrical piece "The Cure" from students of Morristown West High School. Local historian and civil rights activist Robert Booker will be on site to sign copies of his newly re-released book The Heat of a Red Summer. The event is free and open to the public.
In 1919, Knoxville exploded in a firestorm of racial hatred and violence when a black man was accused of murdering a white woman. Knoxville prided itself as an accepting, harmonious community that had sympathized with the North during the Civil War; there had never been a lynching and black residents could hold public office and serve as police officers. This outward geniality was shaken as veterans returned home from World War I to face a recession and job shortages. Tension between black citizens and working-class whites reached a fevered pitch.
When Mrs. Bertie Lindsey was murdered in her home in August 1919, police arrested prominent mixed-race businessman Maurice Mays, despite a glaring lack of evidence. An angry white mob stormed the jail where they erroneously believed Mays was being kept and then turned their attack to downtown Knoxville. Black business owners violently defended their livelihoods from the looting rioters and the National Guard was brought in to try to quell the assault. After two days of chaos, the death toll was reportedly in the dozens.
While downplayed by many community leaders, the 1919 Knoxville Race Riots had a profound effect on the black community and prompted hundreds of black families to move out of the city permanently.
Beck President Reneé Kesler says, "The summer of 1919 is critically important. The NAACP was formed in Knoxville in early August of that year with James G. Beck, the center's namesake, as the first Secretary; the race riots occurred at the end of that month and just a few weeks later women, African American included, would go to the polls and vote for the first time in Knoxville. History must never be left alone, we must wrestle with it until all are set free and until this world is a better place to live."
Bijou Theatre, 803 S. Gay Street, Knoxville, TN 37902. Information: 865-522-0832, www.knoxbijou.com
Knoxville Children's Theatre: Disney's Mary Poppins
February 22, 2019 — March 17, 2019
Category: Kids & family, Music and Theatre
DISNEY'S MARY POPPINS JR.
February 22 - March 17

Knoxville Children's Theatre will present a live stage adaptation of the musical Disney's Mary Poppins, Jr. The play will be performed February 22nd through March 17th: Thursdays and Fridays at 7 PM, Saturdays at 1 PM and 5 PM, and Sundays at 3 PM, with shows at 7 PM on Sunday March 3, March 10 and March 17.
Based on one of the most popular Disney movies of all time and the Broadway musical that played for over 2,500 performances and received multiple Olivier and Tony Awards nominations, Disney and Cameron Mackintosh's Mary Poppins, Jr. captures hearts in a whole new way: as a practically perfect Broadway Junior musical! The jack-of-all trades, Bert, introduces us to England in 1910 and the troubled Banks family. Young Jane and Michael have sent many a nanny packing before Mary Poppins arrives on their doorstep. Using a combination of magic and common sense, she must teach the family members how to value each other again. Mary Poppins takes the children on many magical and memorable adventures, but Jane and Michael aren't the only ones upon whom she has a profound effect. Even grown-ups can learn a lesson or two from the nanny who advises that "Anything can happen if you let it."
The play is performed by 24 talented young actors, from ages 10 to 17. Audrey Randall plays the title role of Mary Poppins, while Caleb Delong portrays the multitalented Bert. Jane is played by Evie Braude, and Eleanor Wood portrays Michael.
The play is directed by KCT Artistic Director, Dennis E. Perkins, and Musical Direction is provided by Paul Jones of Auralation Studios.
Tickets are $12 per Adult, $10 per child. Reservations are strongly recommended. Group rates are available for groups of 12 or more by making advance reservations by phone. Knoxville Children's Theatre, 109 E. Churchwell Avenue, Knoxville, TN 37917. Information: 865-208-3677, www.knoxvillechildrenstheatre.com
Selections from Circus Orbis, Curated by Beauvais Lyons
February 19, 2019 — March 9, 2019
Category: Exhibitions & visual art and Free event
Reception: Sunday February 24, 5–7 p.m.
Beauvais Lyons, Director of the Hokes Archives
Circus Orbis was a regional circus based in Jacksboro, Tennessee, that performed in the American South and Midwest in the early 20th century. Unlike better-known circuses of the day, Circus Orbis toured in only ten train cars, had a cast of thirty performers, and a small menagerie consisting of domestic animals and costumed performers dressed as various anthropomorphic creatures. The founder of the circus, Thaddeus Evergood, spent a year in Rome in 1908 where he was a street performer and found inspiration from the city's art and architecture. The design of Circus Orbis was informed by ancient Roman and Baroque art, as well as the trompe l'oeil frescos from the Villa Farnesina. This small exhibition presents a selection of graphic works used to promote the circus, some surviving printed ephemera, as well as a facsimile of one of the sideshow banners. Circus Orbis discontinued in 1929 when the "Splendorium," a tented "Show Palace," was destroyed in a fire. One of the best accounts of the circus may be found in Thaddeus Evergood's memoir, Popcorn & Peanuts, published in 1933.
At Gallery 103, Art and Architecture Building, University of Tennessee, Knoxville
https://art.utk.edu/beauvais-lyons-to-exhibit-selections-from-circus-orbis-in-gallery-103/
Tennessee Valley Unitarian Universalist Church: Exhibit by Kate and Roy McCullough
February 17, 2019 — April 10, 2019
Category: Exhibitions & visual art and Free event
Free and open to the public
Reception Friday, February 22, 6:00 to 7:30 pm. Artists' talks at 6:30 pm.
Kate McCullough
"There is so much freedom in being able to create," says Kate. "The world of painting is a magical place where the looking glass is only limited by my imagination. The goal for my art is to not only reach that deeper place, but to offer something to the viewer that could reach a place in them that has meaning as well."
Kate began painting in watercolor about 15 years ago, after a 35-year hiatus from art. Initially her studies at Villa Marie College and SUNY College at Buffalo included general design, art history and oil and acrylic painting. When she returned to painting, she decided to explore watercolor. She took courses with Marcia Goldenstein and Whitney Leland at UT, and then moved on to workshops at Arrowmont with Don Lake and Sue Archer; Kanuga with Linda Baker, Keiko Tanabe and Don Andrews; Cheap Joe's with Linda Kemp; three workshops with John Salminen and a couple with Paul Jackson. McCullough now teaches watercolor classes at the Fountain City Art Center and the Oak Ridge Art Center. She is the former president of the Knoxville Watercolor Society, a member of the Art Market Gallery in downtown Knoxville, a signature member of the Tennessee Watercolor Society and Vice President of the Art Guild of Tellico Village.

Roy McCullough
Roy says that painting is a process of discovery. When he and his wife, Kate, travel, they invariably bring cameras and open minds, and often jockey for position to capture their own version of the same scene. When they paint, they usually express the same subject in far different ways. Roy prefers somewhat earthy subjects to the purely picturesque. He is inspired by often-overlooked commercial illustrations from the advertising industry. These illustrators work under stressful deadlines, yet consistently produce outstanding, insightful and delightful work at the highest level. "When I find a subject that could make an interesting subject for a painting, I might conjure an untold background story," says Roy. "I look for unexpected situations that reveal something universal. Sometimes it could be interesting lighting, shapes or color. And when people are involved, I ask, 'What's going on? Does it suggest a narrative?' There is always a challenge involved in making a picture come to life. Sometimes I surprise myself and a painting works on multiple levels. When that happens, I feel I have succeeded."
Roy's love of art began in grade school and continued thorough his career in advertising. He studied art history in college and still enjoys museum- and gallery-hopping wherever he travels.
Tennessee Valley Unitarian Universalist Church, 2931 Kingston Pike, Knoxville, TN 37919. Gallery hours: M-Th 10-5, Su 10-1. Information: 865-523-4176, www.tvuuc.org
Tennessee Stage Company: New Play Festival
February 14, 2019 — March 31, 2019
Category: Theatre
The NEW PLAY FESTIVAL will consist of fully staged World Premiere presentation of The Senator's Wife by North Carolina Playwright C. Robert Jones at the Historic Southern Railway Station
Directed by Jennifer Alldredge
February 14-24
A romantic comedy with songs
The 2019 New Play Festival also includes three table readings and two staged readings. The table readings will occur between March 1 - 31. Each reading will include a discussion session afterwards with the cast, director and audience – and when possible - the playwright.
The plays in this group are:
To The Bone, drama with laughs
A House For Mandy, drama
Raft, a dark comedy
The stage readings will each have one performance in February:
Amazing Graces by Lea McMahan
Indian Giver by Michael Reiman
For tickets and more information, please contact Tennessee Stage Company: 865-546-4280, www.tennesseestage.com
UT School of Music: Beethoven's Violin Sonatas
February 11, 2019 — February 25, 2019
Category: Free event and Music
Beethoven's Violin Sonatas with Miroslav Hristov, violin and Chih-Long Hu, piano
Faculty recital; As part of Ludwig van Beethoven's 250thanniversary celebrations, Miroslav Hristov, violin and Chih-Long Hu, piano present an integral performance of Beethoven's Violin Sonatas on three consecutive Mondays in February. More about this series at music.utk.edu/beethoven250 .
Monday, February 11 at 8:00pm to 10:30pm
Monday, February 18 at 8:00pm to 10:30pm
Monday, February 25 at 8:00pm to 10:30pm
Natalie Haslam Music Center, Sandra G. Powell Recital Hall
UT School of Music: Unless otherwise noted, concerts are FREE and open to the public. The Alumni Memorial Building located at 1408 Middle Drive on the UT campus. (The James R. Cox Auditorium is located in the Alumni Memorial Building.) The Natalie Haslam Music Center is located at 1741 Volunteer Blvd on the UT campus. *For individual or small group performances, please check the web site or call the day of the event for updates or cancellations: 865-974-5678, www.music.utk.edu/events
Arrowmont School of Arts and Crafts: New Traditions: Sophie Glenn & Adam Hawk
February 6, 2019 — March 16, 2019
Category: Exhibitions & visual art, Fine Crafts and Free event
New Traditions focuses on the contemporary ways that metal as medium is being used in craft practices. Artists Sophie Glenn and Adam Hawk have distinctive ways of working with the material, while recognizing the importance of tradition in their fields.
As a furniture maker, Glenn understands the value of knowing the history of her craft, but also seeing that this can be a hindrance to makers wishing to push the limits of furniture design. "It is important to remember that furniture making and woodworking are not mutually exclusive," says Glenn. In her body of work featured here, Rust Never Sleeps, Glenn has completely eliminated wood from the equation. All of her furniture designs are made entirely out of painted and rusted steel. "Hopefully, this trickery allows people to view and experience furniture in a new light."
Brooches with vibrant, neon colors and geometric designs may feel influenced by anything but nature. But Adam Hawk's jewelry pieces are just that. The overall forms of Hawk's pieces are free flowing, and mimic structures found in natural environments, while at the same time, the designs play with the idea of natural geometry that occurs all around us. "From roaming the creeks and fields I grew up around, to traveling to foreign countries, my exposure to urban and natural aesthetics has had a major influence on my design vocabulary," says Hawk.
Born and raised in New York City, Sophie Glenn received her BFA in Sculpture from the State University of New York at Purchase, and her MFA in Furniture Design and Woodworking from San Diego State University. She has worked extensively as a metal fabricator and welder for many independent makers and businesses across the country, including Vivian Beer Studio Works in Manchester, New Hampshire and Shelton Studios Inc. in Brooklyn, New York. She is currently the wood artist in residence at the Appalachian Center for Craft and was recently awarded an Individual Artist Fellowship from the Tennessee Arts Commission. See more of Sophie's work here: https://sophieglenn.com/
Adam Hawk is a studio artist and lecturer at the University of Wisconsin-Milwaukee. Hawk earned his MFA in metalsmithing/blacksmithing from Southern Illinois University Carbondale and BFA in sculpture and computer fine arts from Memphis College of Art. Previously, Hawk has served as an assistant professor at Memphis College of Art and worked as a Lead Blacksmith at the National Ornamental Metal Museum. His work has been exhibited at the National Ornamental Metal Museum, Leigh Yawkey Woodson Art Museum, the HOW art museum in Shanghai, China, The Villa Braghieri in Italy, Walter Anderson Museum and the Fuller Craft Museum. See more of Adam's work here: http://hawkforge.com/index.html
Geoffrey A. Wolpert Gallery, Arrowmont School of Arts and Crafts, 556 Parkway, Gatlinburg, TN 37738. Information: 865-436-5860, www.arrowmont.org
The WordPlayers: Oh Freedom! – Black History Month Touring Show
February 6, 2019 — February 28, 2019
Category: Free event, History & heritage, Kids & family and Theatre
A one-act play by Peter Manos, author of Walk, Don't Ride!
Oh Freedom! The Story of the Underground Railroad combines the stories of the men and women who were active in the fight against slavery with songs of the period. Famous participants like Harriet Tubman and Harriet Beecher Stowe are here. So are lesser known heroes of the movement like John Rankin, whose house on a hill above the Ohio River was a beacon for freedom for many escaping bondage; the mysterious "Peg Leg" Joe, who moved among the plantations teaching slaves to escape and "Follow the Drinking Gourd," a song designed to show them the way; and Henry "Box" Brown, who had himself put in a box and mailed to freedom by general post!
Oh Freedom! inspires us all to work together for the good of all as it celebrates a time when Americans were at their courageous best, supporting one another, regardless of background, ethnicity or gender, in the cause to extend to all Americans our greatest, most inalienable right: to be free.
Length: approx. 50 minutes
Please call 865-539-2490 or email wordplayers@comcast.net to schedule a performance.
Schedule of Public Performances (Free Admission)
Feb. 6 – Walters State-Sevierville – CAPE 104 – 4:00 PM, 1720 Old Newport Hwy., Sevierville, TN
Feb. 7 – Walters State-Greeneville – 9:40 AM, 215 N. College St., Greeneville, TN
Feb. 7 – Walters State-Tazewell – 2:15 PM, 1325 Claiborne St., Tazewell, TN
Feb. 12 – Pellissippi State-Magnolia Campus – 12:25, 1610 E. Magnolia Ave., Knoxville
Feb. 12 – Johnson University – 7:00 PM, 7900 Johnson Dr., Knoxville
Feb. 14 – Pellissippi State-Blount Campus – 2:00 PM, 2731 W Lamar Alexander Pkwy, Friendsville, TN
Feb. 16 – Oak Valley Baptist Church – 4:00 PM, 194 Hampton Rd., Oak Ridge, TN
Feb. 17 – Fountain City UMC – 7:00 PM, 212 Hotel Rd., Fountain City/Knoxville, TN
Feb. 20 – Roane State Harriman – 12:30 & 6:00 PM, 276 Patton Ln., Harriman, TN
Feb. 24 – Fifth Avenue Baptist – 4:00 PM, 2500 E. 5th Ave., Knoxville
Feb. 26 – Emerald Academy – 5:30 PM, 220 Carrick St, Knoxville
Feb. 28 – Walters State-Morristown – Lyceum – 8:00 AM, 500 S. Davy Crockett Parkway, Morristown, TN
The WordPlayers performances are held at Erin Presbyterian Church, 200 Lockett Road, Knoxville, TN 37919. Information: 865-539-2490, www.wordplayers.org
McClung Museum: Many Visions, Many Versions: Art from Indigenous Communities in India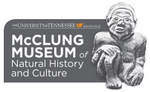 February 1, 2019 — May 19, 2019
Category: Exhibitions & visual art, Free event and History & heritage
Many Visions, Many Versions showcases works from four major indigenous artistic traditions in India: the Gond and Warli communities of central India, the Mithila region of Bihar, and the narrative scroll painters of West Bengal.
The exhibition features 47 exceptional paintings and drawings, selected from private collections in the United States and Europe, by 24 significant indigenous artists including Jangarh Singh Shyam, Jivya Soma Mashe, Sita Devi, and Swarna Chitrakar.
The exhibition explores the breadth of cultural traditions in India, revealing a dynamic aesthetic that remains deeply rooted in traditional culture, yet vitally responsive to issues of global concern. Rather than separating the art into sections distinguished by tribal and cultural affinities, the curators intentionally display the paintings thematically; accentuating the shared cultural features and contemporary concerns of these four communities that underlies the diversity of the artists' unique expressive forms, techniques, and styles. The exhibition is divided into four broad categories: Myth and Cosmology, Nature – real and imagined, Village Life, and Contemporary Explorations. For American audiences eager to know more about Indian art, Many Visions, Many Versions offers an opportunity for viewers of all ages to learn about life and culture in India through these remarkable artworks.
McClung Museum of Natural History and Culture, 1327 Circle Park Dr on the UT campus, Knoxville, TN 37996. Hours: Monday-Saturday, 9AM-5PM, Sunday, 1-5PM. Information: 865-974-2144, http://mcclungmuseum.utk.edu
HoLa Hora Latina: Spring Show by Scott Bennett
February 1, 2019 — March 29, 2019
Category: Exhibitions & visual art and Free event
Join the artist for two receptions! Friday, February 1, 5-9 PM and Friday, March 1, 5-9 PM
Scott Bennett - Watercolor Art and Crafts
Gallery hours: Mon-Fri 1-5 PM
HoLa Hora Latina, 100 S. Gay Street, Suite 112, Knoxville, TN 37902. Information: 865-335-3358, www.holahoralatina.org
Bad Water: Exhibition by Anna Buckner
February 1, 2019 — February 25, 2019
Category: Exhibitions & visual art and Free event
BAD WATER is an artist-run space in Knoxville, TN.
Hours: opening receptions & by appointment.
writetobadwater@gmail.com
@bad__water
Located at 320 E Churchwell Ave., Knoxville, TN 37917