Calendar of Events
Sunday, June 16, 2019
TVUUC Gallery: Knoxville Watercolor Society exhibit
June 16, 2019 — August 7, 2019
Category: Exhibitions & visual art and Free event
Art Exhibit at Tennessee Valley Unitarian Universalist Church
Free and open to the public

When: Reception Friday, June 21, 6:00 to 7:30 pm. Artists' talks at 6:30 pm.
Gallery hours: 10 AM – 5 pm, Monday through Thursday; 10 AM – 1 pm, Sunday
2931 Kingston Pike, Knoxville, TN 37918

The Knoxville Watercolor Society began in 1963, when a group of Knoxville artists was invited by the late Kermit (Buck) Ewing, Head of the University of Tennessee Art Department, to participate in an exhibition of watercolor paintings at the University's McClung Museum. During the opening reception, Mr. Ewing noted that the Knoxville area did not have an organization for artists who share a common interest in painting in aqueous media. He suggested that those artists exhibiting in the McClung show could be the nucleus for such an association. From that suggestion, the Knoxville Watercolor Society began, with Laura Bagwell serving as the first president.

The purpose of the organization is to educate the members as well as the community about watercolor as a significant art form. New artists are invited to apply for membership, determined by a jury process, and can find complete details on the Knoxville Watercolor Society website: www.knxvillewatercolorsociety.com

Knoxville Watercolor Society members also exhibit with the Tennessee Watercolor Society, other state watercolor organizations, the Southern Watercolor Society, Watercolor USA, and the American Watercolor Society. They consistently win regional, state, and national awards.

Annually, the KWS also provides a scholarship for a University of Tennessee student who is majoring in watercolor painting, donates to the UT Ewing Gallery, and maintains membership in the Arts and Cultural Alliance of Greater Knoxville. The organization has also provided grants to the Arts Council of Greater Knoxville, the Knoxville Museum of Art, the Tennessee Resource Center, and the Tennessee Art Association High School Scholarship program.
Zoo Knoxville: Free Admission for Dads
Category: Festivals & special events, Kids & family and Science & nature
Zoo Knoxville celebrates Father's Day with their annual tradition of free admission for all dads on Sunday, June 16, 2019.
Families can enjoy a day of zoo activities that include animal encounters and the Bird Show. Guests can explore the Boyd Family Asian Trek which is home to Gibbon Trails and Langur Landing, voted one of the top animal exhibits in the country by USA TODAY 10Best Reader's Choice travel awards in 2018. Visitors can also spend some time with the zoo's animal fathers, including Walter the silvered leaf langur and his precocious offspring Opie.
Free admission for fathers is valid on Sunday, June 16, 2019, and cannot be combined with any other discount or offer.

Zoo Knoxville is a nonprofit entity situated on 53 wooded acres just east of downtown Knoxville. Zoo Knoxville features exhibits of wild animals in natural habitats and is world renowned for its efforts in conservation and species survival. Zoo Knoxville is nationally accredited by the Association of Zoos and Aquariums (AZA) and is committed to the highest standards in animal care and well-being, ethics, conservation, and education. Knoxville's largest attraction, the zoo is open every day except Christmas Eve and Christmas Day. Currently, the zoo is open daily from 9:00 a.m. until 5:00 p.m. Admission and ticket sales stop one-hour before the zoo closes. For more information visit zooknoxville.org.
Theatre Knoxville Downtown: Auditions for Doublewide, Texas
June 15, 2019 — June 16, 2019
Category: Auditions, Comedy, Free event and Theatre
Saturday, June 15, 6:00-8:00 pm
Sunday, June 16, 3:00-5:00 pm
By Jones, Hope & Wooten and directed by Joseph Johnson
The inhabitants of one of the smallest trailer parks in Texas – four doublewides and a shed – are thrown for a loop when they realize the nearby town of Tugaloo is determined to annex them. But odd assortment of friends, enemies and neighbors realize they'll have to work together to defeat the encroaching annexation if they – and their way of life – have a snowball's chance to survive being swallowed up by 'the big guys.' The rollicking mayhem of this flat-out funny Jones Hope Wooten comedy escalates as the residents attempt to secede from Texas, discover a traitor in their midst and turn the tables in a surprising and side-splitting finale. So grab your Stetson and come on over to Doublewide, Texas, where life is double the fun, double the joy, and where audiences double over with laughter!
Theatre Knoxville Downtown, 800 S. Central Street, Knoxville, TN 37902. Information & tickets: 865-544-1999, www.theatreknoxville.com
McClung Museum: Debut, New Acquisitions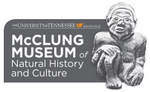 June 14, 2019 — September 1, 2019
Category: Exhibitions & visual art, Free event and History & heritage
Debut: Recent Acquisitions features important acquisitions from the past four years in the McClung Museum's eclectic arts and culture collection. Many of the objects have never been on display.
From ancient Peruvian ceramics and new additions to our extensive map collection, to Cherokee carving and modern and contemporary works on paper, they reflect the enormous diversity of the McClung's holdings, and the generosity of donors who helped to add important objects to our collections.
The objects also illustrate the work of museum staff to fill cultural gaps needed to support the McClung's educational mission. These treasures underscore the museum's continued relevancy as a site for inspiration and pondering our world and its wonder.
McClung Museum of Natural History and Culture, 1327 Circle Park Dr on the UT campus, Knoxville, TN 37996. Hours: Monday-Saturday, 9AM-5PM, Sunday, 1-5PM. Information: 865-974-2144, http://mcclungmuseum.utk.edu
Fountain City Art Center Photography Show
June 14, 2019 — July 17, 2019
Opening Reception June 14, 6:30-8:00PM
Category: Exhibitions & visual art and Free event
FOUNTAIN CITY ART CENTER OPEN PHOTOGRAPHY SHOW
June 14th – July 17th, 2019
Opening reception, 6:30 – 8:00 PM, Friday, June 14th
Fountain City Art Center, 213 Hotel Ave, Knoxville, TN 37918. Hours: Tu & Th 9-5, W & F 10-5, 2nd-4th Sa 10-1. Information: 865-357-2787, www.fountaincityartcenter.com
Tennessee Theatre: Finding Neverland
June 14, 2019 — June 16, 2019
Category: Dance, Music and Theatre
Part of the 11th Anniversary Season of Broadway at the Tennessee Theatre
The winner of Broadway.com's Audience Choice Award for Best Musical, this breathtaking smash "captures the kid-at-heart," says TIME Magazine. Vogue cheers, "It's a must-see you'll remember for years to come!" Directed by visionary Tony-winner Diane Paulus and based on the critically-acclaimed Academy Award winning film, FINDING NEVERLAND tells the incredible story behind one of the world's most beloved characters: Peter Pan. Playwright J.M. Barrie struggles to find inspiration until he meets four young brothers and their beautiful widowed mother. Spellbound by the boys' enchanting make-believe adventures, he sets out to write a play that will astound London theatergoers. With a little bit of pixie dust and a lot of faith, Barrie takes this monumental leap, leaving his old world behind for Neverland, where nothing is impossible and the wonder of childhood lasts forever. The magic of Barrie's classic tale springs spectacularly to life in this heartwarming theatrical event. FINDING NEVERLAND is "far and away the best musical of the year!" (NPR).
Tennessee Theatre, 604 S. Gay Street, Knoxville, TN 37902. For information/tickets: 865-684-1200, www.tennesseetheatre.com, www.ticketmaster.com
Knoxville Walking Tours
June 14, 2019 — June 16, 2019
Category: History & heritage
KNOXVILLE WALKING TOURS – LITERARY HERITAGE
JUNE 14, 2019 10:30 AM – 12:00
Great Writers and Great Books
Home of Cormac McCarthy, Nikki Giovanni, James Agee, and more. You'll visit the scenes that inspired them and walk in the footsteps of their characters.
There's so much to tell that it's hard to squeeze it into 90 minutes. We'll give you an overview or tell us what you like and we'll concentrate on what you're most interested in. From George Washington Harris and Frances Hodgson Burnett to Cormac McCarthy and Nikki Giovanni, poetry, mysteries, bestsellers, and great movies. There's plenty to choose from. Want to see all the real locations in Cormac McCarthy's Suttree? Well, that would take all day, but we can give you some highlights. Just let us know.
Details:
Meet on the porch of the East Tennessee History Center, 601 S. Gay Street. Tours last approximately 90 minutes.
Adults: $20. Children 6-12: $14 (Group rate available). For more information or to book your tour, please visit the Knoxville Walking Tours Website
*Proceeds from this tour help to support the Knoxville History Project
KNOXVILLE WALKING TOURS – SHADOW SIDE 2
JUNE 14, 2019 8:00 PM – 9:30 PM
Old City Ghosts
The lively entertainment section now known as the Old City wasn't always so friendly. The neighborhood has a history of dark times and dark deeds, and the remnants aren't just in the architecture. Formerly known as the Bowery, the district was home to saloons, dance halls, pool rooms, and bars, where famous gunmen, thieves, ladies of the evening, and troublemakers of all kinds bumped elbows with naïve travelers and honest working folk. Life here was violent—and often short.
Details:
Meet in front of The Phoenix Pharmacy and Fountain, 418 S. Gay Street. Tours last approximately 90 minutes.
Adults: $20. Children 6-12: $14 (Group rate available). For more information or to book your tour, please visit the Knoxville Walking Tours Website
*Proceeds from this tour help to support the Knoxville History Project
KNOXVILLE WALKING TOURS – KNOXVILLE'S MUSICAL HISTORY
JUNE 15, 2019 3:30 PM – 5:00 PM
Tribal to Techno
Knoxville's story has always been set to music, from the time when the poetic rhythms of the native Cherokee tribes still echoed in the hills and the ballads of the Scots-Irish settlers were sung around campfires on the riverbanks. Immigrants from all over the world brought new instruments and tunes to enliven the song and East Tennessee became known as a home to musicians of every genre, whether classical, jazz, R&B, rock-n-roll, Americana, or the avant-garde sounds of ska, techno, and whatever's unveiled at this year's Big Ears Festival.
Details:
Meet in the Knoxville Visitor Center, 301 S. Gay Street. Tours last approximately 90 minutes.
Adults: $20. Children 6-12: $14 (Group rate available). For more information or to book your tour, please visit the Knoxville Walking Tours Website
*Proceeds from this tour help to support the Knoxville History Project
KNOXVILLE WALKING TOURS – THE CIVIL WAR IN KNOXVILLE
JUNE 16, 2019 2:30 PM – 4:00 PM
A City Divided
It's been over 150 years since the battle of Knoxville, one of the most sharply divided cities during the civil war. Occupied by both sides with recruiting offices set up on Gay Street on the same day, Knoxville was home to spies, street fights, and family feuds that outlasted the war.
Visit the downtown sites and then get an overview of the battles and fortifications from the observation deck of the Sunsphere.
Details:
Meet on the porch of the East Tennessee History Center, 601 S. Gay Street. Tours last approximately 90 minutes.
Adults: $25. Children 6-12: $17 (Group rate available). For more information or to book your tour, please visit the Knoxville Walking Tours Website
*Proceeds from this tour help to support the Knoxville History Project
The Knoxville Symphony League Designer ShowHouse
June 12, 2019 — June 30, 2019
Category: Festivals & special events and Fundraisers
The Knoxville Symphony League Designer ShowHouse will be held at Regas Square luxury private residences in June with local designers putting their signature and full touches on four different units.
The 2019 Symphony ShowHouse, which will take place June 12 - 30 in downtown Knoxville will include more than 7,000 square feet of decorated spaces on the sixth floor of the building.
Four Knoxville designers each have taken a residential unit to decorate in the completely renovated Regas Square, which will open for public viewing for the first time since the project was announced in 2016. Of the four units to be designed, three already are owned, and one will be available for purchase. "The new Regas Square, on the site of the former Regas Restaurant, will showcase the work of four talented designers in four penthouse-level condominiums, said Joyce Simms, advisory chairman for the event. "We can hardly wait to see each designer's vision of luxurious urban living come to fruition."
The Regas Square luxury condominiums, located at 333 W. Depot Ave. blend classic and contemporary features with thoughtful, modern design. The six-story midrise offers 101 residential units atop ground-floor retail spaces. The building features large terraces for each unit, private parking and storage, fitness center, and indoor and outdoor entertainment lounges.
The Symphony ShowHouse, now in its 32nd year, will be open for public tours every day except Monday. Hours of operation will be Tuesday-Saturday, 10 a.m.-4 p.m., and Sunday 1-5 p.m. Day passes are $20, and season passes are $30. Proceeds benefit the Knoxville Symphony Orchestra's Education and Community programs.
A Symphony ShowHouse Gift Shop, which will offer a variety of gift and home décor items for purchase, also will be set up in one of the decorated units.
The featured designers are:
 Bennett Galleries and Interior Design
 Ethan Allen Design Center design team
 Paula Clancy of Nouveau Classics
 Al Yanno The Knoxville Symphony League is a membership-driven guild of volunteers that has benefited the Knoxville
Symphony Orchestra through a variety of fundraisers since 1952. The ShowHouse is one of the league's biggest annual events and funds KSO programs that provide cultural and educational outreach in the community. For more information about the Symphony ShowHouse, visit www.knoxvillesymphony.com/showhouse For more information about Regas Square, visit http://regassquare.com.
Nief-Norf Summer Festival
June 10, 2019 — June 24, 2019
Category: Free event and Music
nnSF19 is happening from June 10-24, 2019 in Knoxville, TN. Although there are countless summer festival opportunities, nnSF offers something rare and special. There are countless opportunities to perform, collaborate, and create at our festival, and our nnSF fellows walk away with excellent video, audio, and photo documentation! We know that choosing a summer festival is a big decision, and we are committed to providing an exceptional musical experience each summer.
In case it's been a while since you've checked out all the festival has to offer, we want to share up-to-date info our about our festival: nnSF19 features full-time, faculty-led workshops in performance, composition, and music technology lasting the duration of the festival. The Performance Workshop provides fellows extensive interaction with the faculty, guest composers, and visiting artists, as well as opportunities for professional level performances.
UT Gardens: Wings of Wonder Butterfly Exhibit
June 7, 2019 — September 8, 2019
Category: Exhibitions & visual art, Free event, Kids & family and Science & nature
Knoxville - Our Wings of Wonder Butterfly Exhibit has been installed throughout the Gardens. Twenty-five large scale butterflies decorated by area artists will be on display until September 8 (when they will be auctioned off to the public). Come enjoy their whimsical beauty!
This is the second year of this great collaboration of artists and the UT Gardens whereby the showcased art is auctioned to benefit the Gardens. This year's theme of butterflies hopes to showcase the importance of pollinators to our ecosystems and is in conjunction with pollinator research being conducted at the UT Gardens and elsewhere around the world.
UT Gardens, Chapman Drive, Knoxville, TN 37996. Information: 865-974-7151, http://utgardens.tennessee.edu
UT Downtown Gallery: Carl Sublett: A Centennial Celebration
June 7, 2019 — July 13, 2019
Category: Exhibitions & visual art and Free event
Reception June 7, 5:00pm - 9:00pm and July 5, 5:00 pm - 9:00 pm
The UT Downtown Gallery is pleased to present the art of Carl Sublett (1919-2008) celebrating the 100th year anniversary of his birth. Over 20 regional collectors have graciously loaned works that will be on public display together for the first time. This exhibition celebrates the life and work of Knoxville's beloved painter and UT professor, Carl Sublett. The concept for this tribute exhibition was suggested by the artist's late son Eric prior to his passing in September 2018. A small number of Eric's works will also be on display.
Admission is Free and Open to the public. Parking is free after 6:00pm.
UT Downtown Gallery, 106 S. Gay St, Knoxville, TN 37902. Information: 865-673-0802, http://web.utk.edu/~downtown
Art Market Gallery: Featuring Kara Lockmiller and Matt Dozdall
June 7, 2019 — June 30, 2019
Category: Exhibitions & visual art, Fine Crafts and Free event
Opening for the new exhibit will be First Friday, June 7, 5:30-9 PM
Kara Lockmiller
"I am a chromesthete which means I see a vast array of real colors in my mind when I listen to music. I like to think of it as my own personal light show. My goal for each portrait is to let you glimpse music and musicians the way I do. The show is too beautiful not to share. There is a kinship between color and music – both can say what words can not. My 10+ years as a journalist and graphic artist left me with a great understanding of design principles as they relate to color. I began painting for others in 2017 as an outlet to share all the mesmerizing colors I see as I listen to music. While I can remember the lyrics to almost any song I've ever heard, I am most fascinated by the people who pen them. I describe my style as painting in shadowed hues. My musician portraits are formed by breaking down each artist into pieces of colored shadows and highlights. They come together like puzzle pieces on canvas. My color palettes vary for each artist depending on what I see as I listen to their music. I'm also greatly influenced by the time in their careers I chose to depict them."
Matt Dozdall
"I'm 45, live in Corryton, Tn. Married, with 4 kids. I'm originally from NC, have lived in East TN for about 20 years. US Army Veteran. I've been a Mechanic most of my life, And Have Always Loved any kind of Art! I mostly weld car parts together to create my art pieces, but will sometimes incorporate metal from other objects such as Washing machines and Clothes dryers. I'm not afraid to venture outside of my box, with new forms of art. I can hardly wait to see what comes up next!"
Art Market Gallery, 422 S. Gay St, Knoxville, TN 37902. Hours: Tu-Th & Sa 11-6, Fri 11-9, Su 1-5. Information: 865-525-5265, www.artmarketgallery.net