Calendar of Events
Thursday, June 20, 2019
Knox Pride Drinks & Disco Pride Preparty
June 20, 2019
6:00-10:00PM
Category: Festivals & special events and Music
Knox Pride Drinks & Disco Pride Preparty on Thursday, June 20 !
We are really getting into the Pride spirit now!! Only 2 days til the festival and we are ready to turn it up!!! Come out to Elkmont Exchange and dance the night away with Silent Disco Knox.
The event starts at 6pm with Silent Disco from 7pm-10pm.
Thursday, June 20, 6:00 PM 10:00 PM
Elkmont Exchange, 745 N Broadway Knoxville, TN 37917
https://knoxpride.com/calendar/2019/6/20/knox-pride-drinks-amp-disco-pride-preparty
Bijou Theatre: Rob Bell: An Introduction to Joy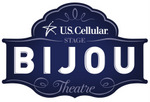 Category: Festivals & special events
Rob Bell is the author of ten books, including the New York Times Bestsellers What We Talk About When We Talk About God, The Zimzum of Love, Love Wins and What Is the Bible?. His podcast, called the RobCast, was named by iTunes Best of 2015. He's been profiled in the New Yorker, toured with Oprah, and in 2011 Time Magazine named him one of the 100 Most Influential People in the World. He has a regular show at Largo, the legendary comedy and music club in Los Angeles, where he lives with wife Kristen and their three kids.
Bijou Theatre, 803 S. Gay Street, Knoxville, TN 37902. Information/tickets: 865-522-0832, www.knoxbijou.com, www.ticketmaster.com
McClung Museum of Natural History and Culture: Jefferson Chapman Endowed Directorship Fundraiser
Category: Festivals & special events, Fundraisers and Music
We invite you to join us at Cherokee Country Club on Thursday, June 20, 2019 as we celebrate McClung Museum Director Jeff Chapman's legacy and raise money for the Jefferson Chapman Endowed Directorship.
Schedule of Events:
6:00 pm Reception on the Terrace with cocktails, passed hors d'oeuvres, and live music by The Empty Bottle String Band
7:00 pm Seated dinner and program in the River Room
8:00 pm Dessert and champagne toast
Purchase Tickets Online: https://calendar.utk.edu/event/chapman_endowed_directorship_dinner
For other questions or information, please contact Stacy Palado at spalado@utk.edu or 865-974-2143.
Sister Hazel at Ole Smoky Moonshine Concert Series
Category: Free event and Music
Platinum-selling group, Sister Hazel, will be bringing their energetic show featuring new music and chart-topping hits to play the Ole Smoky Moonshine Concert Series at the Barn in Pigeon Forge, TN Thursday, June 20, 2019. Fans can expect a high energy show with some brand-new Sister Hazel songs like "Here With You" and "You Won't See Me Again," as well as popular fan favorites like, "All For You." A limited number of exclusive VIP Experiences will also be available for sale. These packages include access to a Sister Hazel pre-show event, extensive Q & A session with the band, limited-edition merchandise, and much more. Please check out http://sisterhazelvip.com for the latest information. The concert is free and for additional information visit https://olesmoky.com/pages/concertseries.
For more information on Sister Hazel visit http://www.sisterhazel.com. Follow Sister Hazel @SisterHazelBand, Instagram/sisterhazelband and Facebook.com/SisterHazel. **Add @SisterHazelBand to your Spotify and Pandora Playlists!
Knoxville History Project: Parlor Talk at Maple Hall
Category: Free event, History & heritage and Lectures
Snow White and the Seven Dwarfs on Film
On June 20 we'll be hosting a rare showing of a half-hour silent but color film of the story of Snow White and the Seven Dwarfs. It's definitely not Mr. Disney's version, but a fascinating local artifact, with an all-Knoxville cast, most of them children, and shot in Knoxville in 1945 (the same year John Gunther visited and determined that Knoxville was the "ugliest city in America"). It includes some local settings both recognizable (Fountain City's Savage Gardens) and long-gone (Lyons View's extravagant Fulton Mansion, torn down in the 1960s).
The rare film is in the collection of the Tennessee Archive of Moving Image and Sound, and helping narrate will be executive director Eric Dawson. We haven't even seen the whole thing yet, ourselves, and are looking forward to it. But one thing TAMIS would like to do is identify as many of the people in the movie as we can, so this might be a good event for you to bring your favorite octogenarian, to help with identifying dwarfs.
As is always the case with our monthly Parlor Talk series, it's free, but food and drink is available for purchase—and, as always, we'll have books available for purchase, too.
For more information on upcoming events, visit http://knoxvillehistoryproject.org/events/
Third Thursday in Edgewood Park: Family Friendly Concert
June 20, 2019
6:30-8:30PM
Category: Free event, Kids & family and Music
Thursday, June 20, 2019 at 6:30-8:30PM.
Edgewood Ave, Knoxville, TN 37917,
Come out of an evening of music with Joey English and the Black Forest!
We'll have GypsyKitchen Foodtruck on hand to buy dinner from, so come hungry!
Third Thursday in Edgewood Park is a free, family-friendly summer concert series at Edgewood Park (located at the corner of Edgewood Avenue and Acker Street in North Knoxville) hosted by the Edgewood Park Neighborhood Association.
Don't forget a blanket or a lawn chair!
The Maker City: Maker Meetup | Printshop Beer Co
Category: Festivals & special events and Free event
Thursday, June 20, 2019 at 6 PM – 8 PM
At Printshop Beer Co., 1532 Island Home Ave, Knoxville, Tennessee 37920
Come one, come all! Maker Meetups are open to local makers and anyone interested in the maker movement. Connect with other makers and local creatives and learn more about the exciting work being done in our area. Creative collisions happen when makers, artisans, small-scale manufacturers, and entrepreneurs get together!
Printshop Beer Co is a craft brewery located on Island Home Ave in South Knoxville specializing in brewing IPAs, fruit infusions, and barrel aged beers. The brewing space and taproom is in a former Printshop (Stubley Knox Litho), hence the name Printshop Beer Co. Printshop just accomplished being open for 1 year and is now officially open 7 days a week. Food trucks are usual available at the brewery 5 days out of the week. Printshop hosts many events, including Hair of the Dog Yoga, SlowKno Running Club, First Friday Art Shows, crafting and screen printing workshops, and much more!
Join The Maker City for a Maker City Meetup at Printshop Beer Co on June 20 at 6pm! Gather around and the brewers of Printshop will walk you through what all goes into making beer and give a little history on how a group of friends turned a 7-year dream into a reality. Drew with BeercraftTN will be on site doing a Screen Print Workshop, so bring a t-shirt to get a cool South Knox or Printshop Beer Co design printed on it. Art from Thomas Zachary will be on display in the taproom as well. The taproom will be open with regular hours, so a full draft list will be available and a food truck as well. Be sure to check in at the welcome desk with Maranda so she can get you a name tag and beer tokens.
This Maker Meetup is made possible + extra special by our generous sponsors:
• The Fox & Fogarty Team
• City of Knoxville
• Knoxville Entrepreneur Center
https://www.facebook.com/events/692092204560354/
Mabry-Hazen House: Summer Solstice Eve Tree Walk
Category: Kids & family, Lectures and Science & nature
Thursday, June 20, 2019 at 6 PM – 9 PM
Join Patrick Hollis, executive director of Mabry Hazen and local historian, as he shares the stories and histories of the trees at Mabry Hazen House. Mabry Hazen House has a Level 1 Arboretum with 33 different species of trees on the property.

Following the tree walk (around 7), we will have a social at Last Days of Autumn Brewing. Craft beer, non-alcoholic beverages, and full menu available.
* This is a rain or shine event. In the case of dangerous storms, cancellations will be noted here and the Trees Knoxville Facebook page.
Mabry-Hazen House, 1711 Dandridge Avenue, Knoxville, TN, 37915. Information: 865-522-8661, www.mabryhazen.com
Margaret & The Wampus Cat: A Staged Reading
Category: Literature & readings
Hosted by Katie Myers
Thursday, June 20, 2019 at 6:30 PM – 9 PM
At The Emporium Center, 100 S Gay St, Knoxville, Tennessee 37902
You're invited to a staged reading of Margaret and the Wampus Cat, written by Knoxville playwright Caitlin Myers. Deep in the woods, outside the town of Sneedville, the demonic Wampus Cat waits to drive you mad - at least, that's how the story goes. Margaret, a restless teenager who is searching for a place to belong, is ready for an adventure. When the Wampus Cat comes back to her town after a long period of absence, Margaret takes it upon herself to hunt her down and become a hero. But the Wampus Cat doesn't seem to want a fight, and instead offers a curious bargain. What follows is a story of vulnerability, resilience, and identity; a story of queer love and shape-shifting, based in East Tennessee legend. This reading will offer a chance for audience feedback, give the work some exposure and show its potential.
Doors 6:30, Performance at 7
Sliding Scale $5-$15
https://www.facebook.com/events/178320673101353/
Beardsley Farm: Solstice Supper 2019
Category: Culinary arts, Festivals & special events and Fundraisers
Thursday at 6 PM – 9 PM
At The Mill & Mine, 227 West Depot Avenue, Knoxville, Tennessee 37917
Join us at the Mill and Mine for a celebration of CAC Beardsley Community Farm at our annual farm to table benefit, Solstice Supper. The event is presented by Y-12 Federal Credit Union and will raise funds for the farm's operating budget to provide sustainably grown produce to those in need in Knoxville.
6:00 pm Meet and greet, hors d'oeuvres, and silent auction
6:45 pm Dinner
8:30pm Dessert and silent auction closes
Solstice Supper is a four-course collaboration between Chef Jeff Dealejandro of OliBea, Chef Jessie Newmister of Tako Taco, Chef Winter Hose of Knox Burrito, and Owner Nolan Sherrill of the Phoenix Pharmacy. The supper will include Beardsley's own sustainably grown produce. About beverages: Guests are welcome to bring their own wine. We will have water and coffee available as well as a limited selection of wine donated from Downtown Wine and Sprits and Corks Wine and Sprits.
Ticket information:
$60----General Admission
$220-----Half Table of 4 ($55 a seat)
$400-----Table of 8 ($50 a seat)
CAC Beardsley Community Farm has promoted food security and sustainable urban agriculture through practice, education, and community outreach for 20 years. Beardsley Farm grows and donates over 10,000 pounds of produce annually to local food pantries, and a women's shelter. The farm additionally offers extensive child, youth, and adult education programming on growing food organically. We also offer 30 free garden plots for members of our local community and host an urban fruit orchard in Malcolm Martin Park. To learn more, information please call 546.8446 or email beardsleyfarm@gmail.com. https://www.facebook.com/events/1442098195932527/