Calendar of Events
Wednesday, June 12, 2019
Historic Ramsey House: Summer Tours for Students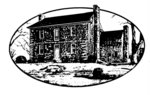 June 12, 2019 — August 2, 2019
Category: History & heritage and Kids & family
Each summer, Historic Ramsey House offers free tours (Wednesday-Friday, 10 AM – 3 PM) to Knox, Jefferson and Sevier County students ages 6-17 with a student ID that are accompanied by a paying adult. There can be no more than two students for each adult. Admission can be paid upon arrival.
Ramsey House was built in 1797 by Knoxville's first builder, Thomas Hope, for Francis Alexander Ramsey. The structure is significant for original interior and exterior architectural features and its period decorative art collection. The Ramsey Family was one of the first families to settle the Knoxville area. They played vital roles in developing civic, educational and cultural institutions.
Open to students outside of Knox County? YES – Jefferson and Sevier
Advance reservations required? NO (except for tours on Saturdays)
Contact: Kelley Weatherley-Sinclair, 865-546-0745, director@ramseyhouse.org
The Knoxville Symphony League Designer ShowHouse
June 12, 2019 — June 30, 2019
Category: Festivals & special events and Fundraisers
The Knoxville Symphony League Designer ShowHouse will be held at Regas Square luxury private residences in June with local designers putting their signature and full touches on four different units.
The 2019 Symphony ShowHouse, which will take place June 12 - 30 in downtown Knoxville will include more than 7,000 square feet of decorated spaces on the sixth floor of the building.
Four Knoxville designers each have taken a residential unit to decorate in the completely renovated Regas Square, which will open for public viewing for the first time since the project was announced in 2016. Of the four units to be designed, three already are owned, and one will be available for purchase. "The new Regas Square, on the site of the former Regas Restaurant, will showcase the work of four talented designers in four penthouse-level condominiums, said Joyce Simms, advisory chairman for the event. "We can hardly wait to see each designer's vision of luxurious urban living come to fruition."
The Regas Square luxury condominiums, located at 333 W. Depot Ave. blend classic and contemporary features with thoughtful, modern design. The six-story midrise offers 101 residential units atop ground-floor retail spaces. The building features large terraces for each unit, private parking and storage, fitness center, and indoor and outdoor entertainment lounges.
The Symphony ShowHouse, now in its 32nd year, will be open for public tours every day except Monday. Hours of operation will be Tuesday-Saturday, 10 a.m.-4 p.m., and Sunday 1-5 p.m. Day passes are $20, and season passes are $30. Proceeds benefit the Knoxville Symphony Orchestra's Education and Community programs.
A Symphony ShowHouse Gift Shop, which will offer a variety of gift and home décor items for purchase, also will be set up in one of the decorated units.
The featured designers are:
 Bennett Galleries and Interior Design
 Ethan Allen Design Center design team
 Paula Clancy of Nouveau Classics
 Al Yanno The Knoxville Symphony League is a membership-driven guild of volunteers that has benefited the Knoxville
Symphony Orchestra through a variety of fundraisers since 1952. The ShowHouse is one of the league's biggest annual events and funds KSO programs that provide cultural and educational outreach in the community. For more information about the Symphony ShowHouse, visit www.knoxvillesymphony.com/showhouse For more information about Regas Square, visit http://regassquare.com.
The Mill and Mine: Sleep with Big Business
Category: Music
Wednesday, June 12, Sleep with Big Business at 8:00PM (Doors 7:00 PM at The Mill & Mine.
$25.00
Ages 18+
The Mill & Mine, 227 W. Depot Avenue, Knoxville, TN 37917. Tickets/information: http://themillandmine.com
Knoxville Bar Association: Legal Advice Clinic for Veterans
June 12, 2019
12:00-2:00PM
Category: Classes & workshops
The Knoxville Bar Association is pleased to announce that a Legal Advice Clinic for Veterans will be held on June 12, 2019 from 12:00 p.m. to 2:00 p.m. at the Knox County Public Defender's Community Law Office at 1101 Liberty Street, Knoxville TN 37919. The Veterans' Legal Advice Clinic is a joint project of the Knoxville Barristers, the Young Lawyers Division of the Knoxville Bar Association (KBA), KBA/Barristers Access to Justice Committees, Legal Aid of East Tennessee, Knox County Public Defender's Community Law Office, the University of Tennessee College of Law, Lincoln Memorial University – Duncan School of Law, and the local VA office. This is a general advice and referral clinic and it is anticipated to serve between 20 and 30 veterans in the community each month with a wide variety of legal issues, including family law, landlord/tenant, bankruptcy, criminal defense, consumer protection, contract disputes, child support, and personal injury, among other issues.
The Knoxville Bar Association is currently working on a number of initiatives to assist Tennessee veterans and has established lines of communication with a number of veterans' organizations to help identify and match local resources and needs.
https://www.knoxbar.org/index.cfm?pg=UpcomingLegalClinicsforPublic
Clayton Center for the Arts: The Lightning Thief - The Percy Jackson Musical
June 11, 2019 — June 12, 2019
7:30 PM
The Clayton Center for the Arts is thrilled to announce that THE LIGHTNING THIEF: THE PERCY JACKSON MUSICAL, an "electrifying" (Newsday) musical adaption of the New York Times best-selling novel written by Rick Riordan, will play June 11 & 12, 2019 at 7:30 PM. Tickets are on sale and may be purchased by calling 865-981-9890 or at claytonartscenter.com. A Summer Fun Pack of 4 tickets is offered for $99. Single tickets begin at $32.50.
Ashlee Latimer, formerly of Knoxville, and winner of a 2018 Tony Award™ for producing for Once On This Island, as well as being nominated for a 2019 Tony Award™ for Hadestown, will be in town for the performances. Ashlee returns to Knoxville frequently, teaching and directing at Knoxville Children's Theatre.
With more than 100 million copies of the book series sold worldwide, this global phenomenon has found (TheaterMania). Following a sold-out run-in New York City, where it garnered 3 Drama Desk Award nominations, including Best Musical, this "winning adaptation" (The Hollywood Reporter) is coming to rock Maryville.
As a son of Poseidon, Percy Jackson has newly discovered powers he can't control, monsters on his trail, and is on a quest to find Zeus' lightning bolt to prevent a war between the Greek gods. Based on the best-selling Disney-Hyperion novel by Rick Riordan and featuring a thrilling original rock score, THE LIGHTNING THIEF: THE PERCY JACKSON MUSICAL is an action-packed theatrical adventure that has been celebrated by audiences and critics alike.
THE LIGHTNING THIEF: THE PERCY JACKSON MUSICAL has a Drama Desk nominated book by Joe Tracz, music and lyrics by Rob Rokicki, and is directed by Stephen Brackett, with choreography by Patrick McCollum, with set design by Lee Savage, costume design by Sydney Maresca, Obie award winning sound design by Ryan Rumery, lighting design by David Lander, fight direction by Rod Kinter and orchestrations by Wiley DeWeese and Rob Rokicki. The production is being presented by special arrangement with Rick Riordan and the Gallt & Zacker Literary Agency. More information about THE LIGHTNING THIEF: THE PERCY JACKSON MUSICAL is available at http://www.lightningthiefmusical.com/
Clayton Center for the Arts: 502 East Lamar Alexander Parkway, Maryville, TN 37804. Information/tickets: 865-981-8590, www.ClaytonArtsCenter.com
Nief-Norf Summer Festival
June 10, 2019 — June 24, 2019
Category: Free event and Music
nnSF19 is happening from June 10-24, 2019 in Knoxville, TN. Although there are countless summer festival opportunities, nnSF offers something rare and special. There are countless opportunities to perform, collaborate, and create at our festival, and our nnSF fellows walk away with excellent video, audio, and photo documentation! We know that choosing a summer festival is a big decision, and we are committed to providing an exceptional musical experience each summer.
In case it's been a while since you've checked out all the festival has to offer, we want to share up-to-date info our about our festival: nnSF19 features full-time, faculty-led workshops in performance, composition, and music technology lasting the duration of the festival. The Performance Workshop provides fellows extensive interaction with the faculty, guest composers, and visiting artists, as well as opportunities for professional level performances.
UT Gardens: Wings of Wonder Butterfly Exhibit
June 7, 2019 — September 8, 2019
Category: Exhibitions & visual art, Free event, Kids & family and Science & nature
Knoxville - Our Wings of Wonder Butterfly Exhibit has been installed throughout the Gardens. Twenty-five large scale butterflies decorated by area artists will be on display until September 8 (when they will be auctioned off to the public). Come enjoy their whimsical beauty!
This is the second year of this great collaboration of artists and the UT Gardens whereby the showcased art is auctioned to benefit the Gardens. This year's theme of butterflies hopes to showcase the importance of pollinators to our ecosystems and is in conjunction with pollinator research being conducted at the UT Gardens and elsewhere around the world.
UT Gardens, Chapman Drive, Knoxville, TN 37996. Information: 865-974-7151, http://utgardens.tennessee.edu
UT Downtown Gallery: Carl Sublett: A Centennial Celebration
June 7, 2019 — July 13, 2019
Category: Exhibitions & visual art and Free event
Reception June 7, 5:00pm - 9:00pm and July 5, 5:00 pm - 9:00 pm
The UT Downtown Gallery is pleased to present the art of Carl Sublett (1919-2008) celebrating the 100th year anniversary of his birth. Over 20 regional collectors have graciously loaned works that will be on public display together for the first time. This exhibition celebrates the life and work of Knoxville's beloved painter and UT professor, Carl Sublett. The concept for this tribute exhibition was suggested by the artist's late son Eric prior to his passing in September 2018. A small number of Eric's works will also be on display.
Admission is Free and Open to the public. Parking is free after 6:00pm.
UT Downtown Gallery, 106 S. Gay St, Knoxville, TN 37902. Information: 865-673-0802, http://web.utk.edu/~downtown
Art Market Gallery: Featuring Kara Lockmiller and Matt Dozdall
June 7, 2019 — June 30, 2019
Category: Exhibitions & visual art, Fine Crafts and Free event
Opening for the new exhibit will be First Friday, June 7, 5:30-9 PM
Kara Lockmiller
"I am a chromesthete which means I see a vast array of real colors in my mind when I listen to music. I like to think of it as my own personal light show. My goal for each portrait is to let you glimpse music and musicians the way I do. The show is too beautiful not to share. There is a kinship between color and music – both can say what words can not. My 10+ years as a journalist and graphic artist left me with a great understanding of design principles as they relate to color. I began painting for others in 2017 as an outlet to share all the mesmerizing colors I see as I listen to music. While I can remember the lyrics to almost any song I've ever heard, I am most fascinated by the people who pen them. I describe my style as painting in shadowed hues. My musician portraits are formed by breaking down each artist into pieces of colored shadows and highlights. They come together like puzzle pieces on canvas. My color palettes vary for each artist depending on what I see as I listen to their music. I'm also greatly influenced by the time in their careers I chose to depict them."
Matt Dozdall
"I'm 45, live in Corryton, Tn. Married, with 4 kids. I'm originally from NC, have lived in East TN for about 20 years. US Army Veteran. I've been a Mechanic most of my life, And Have Always Loved any kind of Art! I mostly weld car parts together to create my art pieces, but will sometimes incorporate metal from other objects such as Washing machines and Clothes dryers. I'm not afraid to venture outside of my box, with new forms of art. I can hardly wait to see what comes up next!"
Art Market Gallery, 422 S. Gay St, Knoxville, TN 37902. Hours: Tu-Th & Sa 11-6, Fri 11-9, Su 1-5. Information: 865-525-5265, www.artmarketgallery.net
Post Modern Spirits: Trees Re-Imagined by Pamela Salyer
June 7, 2019 — June 30, 2019
Category: Exhibitions & visual art and Free event
Recent works by local artist Pamela Salyer will be on display throughout the month of June at Post Modern Spirits in downtown Knoxville. An opening reception will be held on Friday, June 7th from 5:30 to 8:00 p.m., during Downtown Knoxville's monthly First Friday Art Walk.
The show will feature a new series of mixed-media pieces, focused on trees and their settings. "The infinite variances in color, texture and pattern of trees fascinate me—how they relate to and echo the patterns of the earth, and even our own skin. I attempt to interpret and convey the relationship between these elements through my collages, with trees and their surroundings as the main subject. I build each collage with acrylic paint, gels, and paper, layer by layer, creating new ways to consider the textures and colors of the trees that surround us."
Pamela is a Knoxville-based mixed media artist (email: pamelas2art@gmail.com). Her work is also available at The Art Market Gallery, 422 S. Gay St., Knoxville, TN, https://artmarketgallery.net/
Post Modern Spirits is located at 205 W. Jackson Ave., Ste. 205, Knoxville, TN 37902. Hours are Monday to Friday 3 p.m. to 11 p.m., Saturday 12 p.m. to 11 p.m., and Sunday 12 p.m. to 10 p.m. (865) 437-3190 https://postmodernspirits.com
Broadway Studios and Gallery: All Creatures Great and Small
June 7, 2019 — June 29, 2019
Reception June 7, 5:00-9:00PM
Category: Exhibitions & visual art and Free event
All Creatures Great and Small, the Animal Show. Exhibition from June 7- June 29. Opening June 7, 5:00-9:00PM at Broadway Studios, 1127 N. Broadway, Knoxville.
Broadway Studios and Gallery, 1127 Broadway St, Knoxville, TN 37917. Hours: Fri-Sat, 10-6, by appointment, or when the "open" sign is illuminated. Information: 865-556-8676, www.BroadwayStudiosAndGallery.com
Dogwood Arts: Regional Art Exhibition
June 7, 2019 — June 28, 2019
Category: Exhibitions & visual art, Fine Crafts and Free event
DISCOVER CONTEMPORARY ART OF OUR REGION!
The Emporium Center / Friday, June 7, 2019 / 5:30pm-8:00pm (Awards at 7PM)
Fine art encompassing all styles and genres from both emerging and established artists will be showcased. The exhibition will be on display June 7- 28, 2019 at the Dogwood Arts office. Award monies totaling $2,000 to exceptional artists at the opening celebration. For the 2018 season, applicants must permanently live within 500 miles of the Dogwood Arts office.
2019 JURORS – LOCATE ARTS (BRIAN AND CAROLYN JOBE)
Brian and Carolyn Jobe are both artists and administrators with art world experience in Tennessee, Texas, and New York. They enjoy facilitating beneficial connections and have a passion to see the contemporary art communities of Tennessee thrive.
https://www.dogwoodarts.com/regional-art-exhibition/
On display at the Emporium Center, 100 S. Gay Street, in downtown Knoxville. Exhibition hours are Monday-Friday, 9:00 AM - 5:00 PM. Information: (865) 523-7543 or www.knoxalliance.com. Dogwood Arts information: 865-637-4561, https://www.dogwoodarts.com