Calendar of Events
Monday, June 3, 2019
Clayton Center for the Arts: Swing Dance on the Plaza
June 3, 2019 — June 24, 2019
Category: Dance, Free event and Music
6:30 pm – 9:00 pm
The Plaza, Clayton Center for the Arts, 502 E Lamar Alexander Pkwy, Maryville, TN 37804
Ensemble Swing Time is back for Swing Dancing on the Plaza every Monday in June.
Join us to dance, listen and socialize. A fun tradition to kick off the summer.
www.ClaytonArtsCenter.com
McClung Museum of Natural History and Culture: Stroller Tour
Category: Exhibitions & visual art, Free event, History & heritage and Kids & family
Stroller Tour: Fossil Fun
Join us for a morning out as our museum educator leads engaging gallery tours for parents and caregivers and their infants through four year olds. Crying and wiggly babies welcome!
Let's have fun with fossils and create our own in the process! Join us as we examine fossils from our state and learn about past plants and animals.
Make a Free Reservation: https://calendar.utk.edu/event/stroller_tour_fossil_fun
Monday, June 3 at 10:00am to 11:00am
McClung Museum of Natural History and Culture, 1327 Circle Park Dr on the UT campus, Knoxville, TN 37996. Hours: M-Sa 9-5, Su 1-5. Information: 865-974-2144, http://mcclungmuseum.utk.edu
Knoxville Children's Theatre: James and the Giant Peach
May 31, 2019 — June 16, 2019
Category: Kids & family and Theatre
Knoxville Children's Theatre will present a live stage adaptation of Roald Dahl's beloved children's novel "James and the Giant Peach", dramatized by Richard R. George. The play will be performed May 31 through June 16: Thursdays and Fridays at 7 PM, Saturdays at 1 PM and 5 PM, and Sundays at 3 PM.
A magical peach! An imprisoned boy! Insect friends! An incredible journey! This amazing adventure of James Henry Trotter will fulfill the fantasy of anyone who has ever dreamed of escape. Roald Dahl's story comes hilariously to life in this delightful dramatization that reveals the wickedness of some, the goodness of others, and the indecision encountered by many when they are faced with crises. You will see James (as he cleverly gets the Peach out of danger), the wise Old-Green-Grasshopper and the pessimistic Earthworm. You will also see James' mean Aunt Spiker and cruel Aunt Sponge come to a suitably sticky end.
The play is performed by 16 talented young actors, from ages 8 to 14.
The play is directed by KCT alumna, Jennifer Cunic. The production team includes Set Designer Boone Sommers, a West High School sophomore, and Maryville High School sophomore Eric McGhee who will design the lights. Costumes are designed by West High students Jaden Branson, Sophie Foster, and Madelyn White. The sound designer is Max Harper, a freshman and L&N Stem Academy. The play's stage manager is Grace Christian Academy student, Alex Montgomery.
Performances are typically Thursday-Sunday, and tickets are $12 per Adult, $10 per child. Reservations are strongly recommended. Group rates are available for groups of 12 or more by making advance reservations by phone. Knoxville Children's Theatre, 109 E. Churchwell Avenue, Knoxville, TN 37917. Information: 865-208-3677, www.knoxvillechildrenstheatre.com
Tennessee Medieval Faire: 5th Annual Festival
May 25, 2019 — June 9, 2019
Category: Comedy, Culinary arts, Dance, Exhibitions & visual art, Festivals & special events, Fine Crafts, Kids & family and Music
Earlier this year, the Tennessee Medieval Faire was awarded by 9 Lakes of East Tennessee and the Middle East Tennessee Tourism Council (covering 16 counties) an Excellence in Tourism Award as the "2018 Best Annual Festival." Now celebrating its 5th year, the Tennessee Medieval Faire invites patrons to go back in time to the High Middle Ages (circa 1190's) and "Live the Age of Chivalry!" with Robin Hood. This outdoor interactive PG festival will spring to life on May 25 and run for three weekends, including Memorial Day.
Dates are May 25-26-27, June 1-2, 8-9. Hours are 11am-6pm ET. The Faire is located 30 miles west of Turkey Creek, near I-40 and Highway 27, at 550 Fiske Road, Harriman, TN. The festival will be open rain or shine.
New this year will be three themed weekends: "Warriors," for those honoring Memorial Day weekend; "Celtic/Fantasy," for tartan and mythical creature enthusiasts; and "Time-Travel," for cosplay and steampunk fans. Patrons are encouraged to enter the daily costume contest, where winners will be determined by audience applause, and prizes will be awarded. If patrons would like to join Robin Hood's merry band, they are encouraged to share their talents in the Gong Show.
The Tennessee Medieval Faire is an entertainment-oriented festival. Throughout the 8-acre village, there will be continuous live professional entertainment. In the tournament arena three times a day, Noble Cause Productions will have knights on horseback competing in games and jousting tournaments. Twice a day, Robin Hood and the Sheriff of Nottingham will compete at Human Combat Chess—playing a real chess match where the Royal Players (the street character ensemble from greater Knoxville) fight to take over the squares.
Performing on numerous stages will be the following professional comedy and stunt shows:
• Tuey Wilson—comedy stunt juggler, Minneapolis (all show days)
• Cosmo's Fables, Fantasies & Fortunes—improv and musical comedy, Cleveland (1st and 2nd weekends)
• Einstein Simplified—longest running improv troupe in Knoxville (all days but June 8)
• The Harry Man Show—improvisational college acting troupe from UTK (June 8 only)
• In a Pickle—comedy sword-fighting show by the Royal Players (all show days)
• The Sheriff's Variety Show—talent show by the Royal Players (all show days)
For the young at heart, there will be the following interactive puppet and folktale entertainment:
• Punch & Judy—puppet shows by Professor Brent DeWitt, International (1st and 2nd weekends)
• Willy Poore's Penny Merriment—comedy extravaganza, Cosby (3rd weekend)
• Tales of Mythical Creatures—by Loremaster Ficticia, Knoxville (all show days but June 8)
• Tales from the Hood—Robin Hood and his friends, Royal Players (all show days)
• "Chester The Heroic Little Pig," and "Endicott's Revenge," by Lars Paulson; Folktales and Fairy Tales; and "King Alfred and the Queen's Missing Crown" by Anna Skjei—by the Royal Players
Professional Celtic/Irish and Folk music and Middle Eastern dance entertainment is listed online at https://www.tmfaire.com/list-of-acts. Schedules will be posted on the website before each weekend and will be available at the entrance on show days. Adding to the festivities will be variety of craft vendors selling their original wares: leather, costumes and accessories, metal, chainmaille, jewelry, ceramics, wooden games, soaps and oils, sketch art, face-painting, and henna tattoos, and more. All vendors accept cash and many accept credit. Food and beverages will also be available for purchase.
Entrance and beverage tickets are now available for purchase online. These include discounted season passes (buy 5 days get 2 days free) and weekend passes (buy 1 day get second day half price). These can only be purchased online and are non-transferrable. Please visit https://www.tmfaire.com/online-ticket-sales-season-passes. A buy 1 get second person in free ticket will be available for veterans and first responders only (with veteran or first responder card and additional photo ID), only at the gate on Monday, May 27, Memorial Day.
For more information, please visit www.TMFaire.com, follow the Tennessee Medieval Faire on Facebook, or call 865-376-0319.
Awaken Coffee: Portraits by Kara Lockmiller
May 20, 2019 — June 30, 2019
Category: Exhibitions & visual art and Free event
Awaken Coffee in Knoxville's Old City will welcome Kara Lockmiller's musician portraits.
The opening reception will be Friday, June 7 from 6-9pm.
Kara Lockmiller's musician portraits are formed by breaking down each artist into pieces of colored shadows and highlights. They come together like puzzle pieces on canvas. Her color palettes vary for each artist depending on what she sees as she listens to their music.
Awaken Coffee is a live music venue, espresso bar, craft beer & wine bar and organic restaurant in the heart of downtown.
Awaken Coffee, 125 W Jackson Ave, Knoxville, Tennessee 37902
https://www.facebook.com/events/416335659130091/
Arrowmont School of Arts and Crafts: 2019 Instructor Exhibition
May 11, 2019 — August 17, 2019
Category: Exhibitions & visual art and Free event
Arrowmont's workshop instructors are nationally recognized artists and university faculty. With over 150 classes being offered in a variety of media, instructors and students come to Arrowmont from across the globe to share skills and ideas, foster new thinking, artistic growth and creative camaraderie.
To honor our instructors and showcase their talent, Arrowmont presents an annual group exhibition. Their work is a true expression of Arrowmont's vision and mission - to enrich lives through art. We are privileged to celebrate our instructors and their work.
Sandra J. Blain Galleries, Arrowmont School of Arts and Crafts
Arrowmont School of Arts and Crafts, 556 Parkway, Gatlinburg, TN 37738. Information: 865-436-5860, www.arrowmont.org
Westminster Presbyterian Church: Painting and Woodturning by Nelson Ziegler
May 9, 2019 — June 30, 2019
Category: Exhibitions & visual art and Free event
May 1, 2019 - June 30, 2019 Painting and Woodturning by Nelson Ziegler will be featured in the Westminster Presbyterian Church gallery.
Nelson Ziegler, of Sevierville, is a graduate of The Art Institute of Boston and Northwestern Academy of Watercolor. He was chosen The Spring Wildflower Pilgrimage artist in 2016. He is a member of the National Watercolor Society, New England Watercolor Society, The Oil Painters of America and the American Association of Woodturners.

Westminster Presbyterian Church
6500 Northshore Drive
865-584-3957
www.wpcknox.org
Hours: Monday thru Thursday, 9 AM to 4PM
Friday, 9AM-Noon
Maple Hall Mondays with Will Carter
May 6, 2019 — September 30, 2019
Category: Free event and Music
Maple Hall Mondays featuring Will Carter will be our summer concert series.
The shows will start at 8 PM and are free. The concerts will be held at our upstairs stage, which is 21+; however, we will have one concert downstairs that will be for all ages.
05/06 Andrew Leahey ~
05/13 White Liars ~
05/20 Eleanor Reunion ~
05/27 Daje ~
06/03 songbirds ~
06/10 ryan sheley ~
06/17 evelyn jack ~
06/24 Guy Marshall ~
07/01 Mike bagetta ~
07/08 Grassically Trained *
07/15 Jubal ~
07/29 WestWend ~
* Performance will be located downstairs, all ages.
~ Performance will be located upstairs, 21 and up.
414 S Gay St, Knoxville, TN 37902
Phone: (865) 249-8454
https://www.maplehallknox.com/
Arrowmont School of Arts and Crafts: In Her Domain: Helen Geglio & Angela Wells
May 3, 2019 — June 28, 2019
Category: Exhibitions & visual art, Fine Crafts and Free event
PLEASE JOIN US FOR THE CLOSING RECEPTION: JUNE 28, 5 - 7 PM
In Her Domain is an exhibition featuring work by Helen Geglio and Angela Caldwell. Both artists seek to honor and represent the work women do. The two artists first met as a result of being paired for this show by gallery manager Kelsey Dillow - and have forged a lasting friendship as a result.
Read Kelsey Dillow's interview and learn more about how this connection has influenced the exhibit and their future work on Arrowmont's blog: www.arrowmont.org/in-her-domain-blog/
GEOFFREY A. WOLPERT GALLERY, Arrowmont School of Arts and Crafts
Arrowmont School of Arts and Crafts, 556 Parkway, Gatlinburg, TN 37738. Information: 865-436-5860, www.arrowmont.org
East Tennessee Bluegrass Association: Jam Sessions
April 14, 2019 — December 20, 2020
Category: Free event and Music
Jam sessions offered throughout the week at various locations, for beginners and experienced alike! Check https://etnba.org/events for locations and times
The East Tennessee Bluegrass Association strives to promote and advance traditional bluegrass music through education, outreach and community for all generations. Support and aid other groups which advocate bluegrass music and to foster a multi-generational community to learn and grow musically.
Tennessee Valley Unitarian Universalist Church: Exhibit by Robert H. Thompson and Anita DeAngelis
April 13, 2019 — June 12, 2019
Category: Exhibitions & visual art and Free event
Free and open to the public
Reception Friday, April 19, 6:00 to 7:30 pm. Artists' talks at 6:30 pm.

Robert H. Thompson
Robert H. Thompson paints words -- ideas and phrases -- which appear as realistic physical objects existing in landscape settings. The landscape settings are reproductions of paintings by other artists, which Thompson modifies by adding words painted with acrylic paint. (This practice was extensively developed by artist and Chattanooga-area native Wayne White.) Describing the resulting images as "something like illustrated fragments of haiku," Thompson tries to create modestly benign dreamlike (surrealistic) images that might lead viewers to experience modestly benign creative responses as the left sides of their brains (verbal processing) and right sides (visual processing) try to work together to sort things out.

Anita M. DeAngelis
In Repose is a collection of drawings of retired racing greyhounds. While the dogs are known for running at great speeds in short burst upwards of 45 miles per hours, the dogs represented in this work are now adopted into homes and intentionally depicted in a resting state. Greyhounds are one of the oldest breeds of dogs, and they are the only breed named in the Bible (Proverbs 30:29-31, King James Version). Racing greyhounds are often misunderstood. While their racing lives are greatly scheduled, transitioning from an athlete to a pet is a significant change in lifestyle requiring adjustment to new families and living in a home. They are typically gentle, quiet, and loyal dogs, and most find pet homes upon retirement from the racing industry.
Tennessee Valley Unitarian Universalist Church, 2931 Kingston Pike, Knoxville, TN 37919. Gallery hours: M-Th 10-5, Su 10-1. Information: 865-523-4176, www.tvuuc.org
East Tennessee Historical Society: A Home for Our Past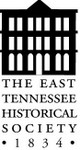 April 2, 2019 — June 9, 2019
Category: Exhibitions & visual art and History & heritage
When the Museum of East Tennessee History opened in 1993, it fulfilled a shared vision to preserve and interpret the region's rich history for the benefit of all, a vision first articulated a century and a half earlier. On May 5, 1834, Dr. J.G.M. Ramsey addressed a group of a historically-minded citizens gathered for the first annual meeting of the East Tennessee Historical and Antiquarian Society. Concerned that many of the participants in Tennessee's early history were passing away and with them their memories, Ramsey issued a call to action: "Let us hasten to redeem the time that is lost."

Today, 185 years later, Dr. J.G.M. Ramsey's plea to save Tennessee's past continues to reverberate in the galleries of the East Tennessee Historical Society's museum, a permanent home for our region's cherished stories, traditions, and artifacts. The East Tennessee Historical Society actively began collecting artifacts and producing award-winning interpretive exhibits in 1993, which has now grown to more than 15,000 artifacts housed within the East Tennessee History Center. In this special exhibition, ETHS is excited to highlight East Tennessee's unique history through a variety of artifacts, with at least one exhibited item from each year of ETHS's active 25 years of collections, most of which are on display for the first time.

The exhibition, celebrating the 25th anniversary of the founding of the Museum of East Tennessee History and the tenth of the signature exhibition "Voices of the Land: The People of East Tennessee," includes more than thirty-five artifacts and numerous photographs and illustrations representative of East Tennessee's unique history. Some of the items include an 1883 Springfield penny-farthing, the first apparatus to be called a "bicycle"; an 1822 artificial hand that belonged to a teacher from Union County; a silver coffee and tea service from the East Tennessee and Virginia Railroad presented to Superintendent James Baker Hoxsie upon his retirement in 1866; a coverlet woven by one of the famed Walker sisters of Greenbrier; a shirt stating "Healing in the name of Jesus. Take up serpents, Acts 2:38" worn during religious services practicing snake handling in Cocke County; an 1817 bead necklace belonging to Eliza Sevier, the wife of Templin Ross and the granddaughter of both John Sevier and Cherokee Chief Oconostota; a 1907 baseball uniform from a coal town's team in Marrion County; and the distinctive backdrop and wall clock from WBIR-TV variety program "The Cas Walker Farm & Home Show." The exhibit also features a brilliant display of East Tennessee furniture, textiles, folk art, instruments, and vintage toys.
New artifacts have been added to the exhibition for its extension, including a flag of the 39th Tennessee Regiment from the Battle of Horseshoe Bend; Civil War field drum, drumsticks, and daguerreotype that belonged to Martin E. Parmelle, Knoxville's last Civil War veteran; a Tennessee muzzle-loading percussion rifle; a "Pots of Flowers" quilt attributed to Mary Jane Spangler Green that is said to have been hidden under her dress in Civil War raids to prevent being taken by Union soldiers; a wood-fired face jug by local potter Peter Rose; an 1825-1850 pie safe from the border of Greene and Hawkins Counties; a 1902 oak basket from the Riverdale Community of East Knoxville; a 1930s roadside sign for Indian Cave, the Grainger County tourist attraction; and paintings by Charles Krutch, Jim Gray, and Lucile Smith.
East Tennessee Historical Society, 601 S. Gay Street, Knoxville, TN 37902. Museum hours: M-F 9-4, Sa 10-4, Su 1-5. Information: 865-215-8824, www.easttnhistory.org