Calendar of Events
Monday, July 1, 2019
Townsend Artisan Guild: Exhibition at Blount County Library
July 1, 2019 — July 31, 2019
Category: Exhibitions & visual art and Free event
Throughout the month of July and featuring TAG artisans' work.
508 N Cusick St, Maryville, TN 37804
Phone: (865) 982-0981
Townsend Artisan Guild: www.townsendartisanguild.org
Tennessee Theatre: Mighty Musical Monday with O'Connor Senior Singers
Category: Free event, Kids & family and Music
(DOORS OPEN AT 11:30 AM)
This is a free event.
Enjoy Mighty Wurlitzer organ performances by Freddie Brabson and special guests, O'Connor Senior Singers. The O'Connor Senior Singers is a group from the O'Connor Senior Center who enjoy sharing music and their harmonies with the community. Brown bag lunches consisting of a sandwich, chips, and a dessert may be purchased in the lobby for $5.00 while supplies last. Soft drinks, bottled water, popcorn, and candy will also be available for purchase. Mighty Musical Monday is presented by LHP Capital, LLC.
Tennessee Theatre, 604 S. Gay Street, Knoxville, TN 37902. For information/tickets: 865-684-1200, www.tennesseetheatre.com, www.ticketmaster.com
East Tennessee Historical Society: "It'll Tickle Yore Innards!": A (Hillbilly) History of Mountain Dew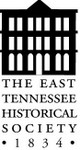 June 29, 2019 — January 20, 2020
Category: Exhibitions & visual art and History & heritage
"It'll Tickle Yore Innards!": A (Hillbilly) History of Mountain Dew
Special Members Preview: Thursday, June 27, 2019, from 4:00-6:00 p.m.
The exhibition highlights the drink's history, from the origins of the term "mountain dew" and the development of the marketable hillbilly image that influenced media and culture, to becoming the third most popular soft drink brand.

The exhibition includes more than 200 artifacts highlighting the drinks history, moonshining, and the hillbilly image. The exhibition begins with video footage of early moonshine busts and a visit to a moonshine still in Cocke County in 1938. A variety of liquor jugs, dating from as early as the 1890s are on display with other moonshine paraphernalia. There is an assortment of artifact reflecting the early color writers and their effects on the hillbilly image, as well as artifacts from Knoxville's 1910 Appalachian Exposition. One case contains a variety of "hillbilly" memorabilia, including Beverly Hillbillies dolls, comic books, Lil' Abner items, and a pair of Hee Haw overalls.

The exhibition features a 1900 carbonation machine from the Roddy Coca-Cola Bottling Company in Knoxville and a sizeable display of rare and highly collectable bottles, including a few dating to Knoxville in 1927, a progression of Mountain Dew bottles over the years, and a variety of other vintage soft drinks from around the region. Of special interest are the "Barney and Ally" bottles, which were the first Mountain Dew bottles ever produced. In 1951 and 1952, the Hartman Beverage Company produced 7 oz. green and clear bottles. The applied color label's bare the name of the creators of Mountain Dew. In the early 1950s, green bottles were reserved for "colorless" flavors, while clear bottles were used for drinks where the color would reflect the actual flavor. Mountain Dew was originally bottled as a set of flavored drinks and not as a specific flavor like today. Also displayed are a variety of items relating to the Hartmann family.

East Tennessee Historical Society, 601 S. Gay Street, Knoxville, TN 37902. Museum hours: M-F 9-4, Sa 10-4, Su 1-5. Information: 865-215-8824, www.easttnhistory.org
Flying Anvil Theatre: Circle Mirror Transformation
June 28, 2019 — July 14, 2019
Category: Theatre
CIRCLE MIRROR TRANSFORMATION by Annie Baker
When four lost New Englanders who enroll in Marty's six-week-long community-center drama class begin to experiment with harmless games, hearts are quietly torn apart, and tiny wars of epic proportions are waged and won. A beautifully crafted diorama, a petri dish in which we see, with hilarious detail and clarity, the antic sadness of a motley quintet.
"CIRCLE MIRROR TRANSFORMATION is the kind of unheralded gem that sends people into the streets babbling and bright-eyed with the desire to spread the word. "—NY Times.
Flying Anvil Theatre, 1300 Rocky Hill Road, Knoxville. Information: 865-357-1309, www.flyinganviltheatre.com
TVUUC Gallery: Knoxville Watercolor Society exhibit
June 16, 2019 — August 7, 2019
Category: Exhibitions & visual art and Free event
Art Exhibit at Tennessee Valley Unitarian Universalist Church
Free and open to the public

When: Reception Friday, June 21, 6:00 to 7:30 pm. Artists' talks at 6:30 pm.
Gallery hours: 10 AM – 5 pm, Monday through Thursday; 10 AM – 1 pm, Sunday
2931 Kingston Pike, Knoxville, TN 37918

The Knoxville Watercolor Society began in 1963, when a group of Knoxville artists was invited by the late Kermit (Buck) Ewing, Head of the University of Tennessee Art Department, to participate in an exhibition of watercolor paintings at the University's McClung Museum. During the opening reception, Mr. Ewing noted that the Knoxville area did not have an organization for artists who share a common interest in painting in aqueous media. He suggested that those artists exhibiting in the McClung show could be the nucleus for such an association. From that suggestion, the Knoxville Watercolor Society began, with Laura Bagwell serving as the first president.

The purpose of the organization is to educate the members as well as the community about watercolor as a significant art form. New artists are invited to apply for membership, determined by a jury process, and can find complete details on the Knoxville Watercolor Society website: www.knxvillewatercolorsociety.com

Knoxville Watercolor Society members also exhibit with the Tennessee Watercolor Society, other state watercolor organizations, the Southern Watercolor Society, Watercolor USA, and the American Watercolor Society. They consistently win regional, state, and national awards.

Annually, the KWS also provides a scholarship for a University of Tennessee student who is majoring in watercolor painting, donates to the UT Ewing Gallery, and maintains membership in the Arts and Cultural Alliance of Greater Knoxville. The organization has also provided grants to the Arts Council of Greater Knoxville, the Knoxville Museum of Art, the Tennessee Resource Center, and the Tennessee Art Association High School Scholarship program.
McClung Museum: Debut, New Acquisitions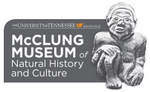 June 14, 2019 — September 1, 2019
Category: Exhibitions & visual art, Free event and History & heritage
Debut: Recent Acquisitions features important acquisitions from the past four years in the McClung Museum's eclectic arts and culture collection. Many of the objects have never been on display.
From ancient Peruvian ceramics and new additions to our extensive map collection, to Cherokee carving and modern and contemporary works on paper, they reflect the enormous diversity of the McClung's holdings, and the generosity of donors who helped to add important objects to our collections.
The objects also illustrate the work of museum staff to fill cultural gaps needed to support the McClung's educational mission. These treasures underscore the museum's continued relevancy as a site for inspiration and pondering our world and its wonder.
McClung Museum of Natural History and Culture, 1327 Circle Park Dr on the UT campus, Knoxville, TN 37996. Hours: Monday-Saturday, 9AM-5PM, Sunday, 1-5PM. Information: 865-974-2144, http://mcclungmuseum.utk.edu
Fountain City Art Center Photography Show
June 14, 2019 — July 17, 2019
Opening Reception June 14, 6:30-8:00PM
Category: Exhibitions & visual art and Free event
FOUNTAIN CITY ART CENTER OPEN PHOTOGRAPHY SHOW
June 14th – July 17th, 2019
Opening reception, 6:30 – 8:00 PM, Friday, June 14th
Fountain City Art Center, 213 Hotel Ave, Knoxville, TN 37918. Hours: Tu & Th 9-5, W & F 10-5, 2nd-4th Sa 10-1. Information: 865-357-2787, www.fountaincityartcenter.com
UT Gardens: Wings of Wonder Butterfly Exhibit
June 7, 2019 — September 8, 2019
Category: Exhibitions & visual art, Free event, Kids & family and Science & nature
Knoxville - Our Wings of Wonder Butterfly Exhibit has been installed throughout the Gardens. Twenty-five large scale butterflies decorated by area artists will be on display until September 8 (when they will be auctioned off to the public). Come enjoy their whimsical beauty!
This is the second year of this great collaboration of artists and the UT Gardens whereby the showcased art is auctioned to benefit the Gardens. This year's theme of butterflies hopes to showcase the importance of pollinators to our ecosystems and is in conjunction with pollinator research being conducted at the UT Gardens and elsewhere around the world.
UT Gardens, Chapman Drive, Knoxville, TN 37996. Information: 865-974-7151, http://utgardens.tennessee.edu
Arrowmont School of Arts and Crafts: 2019 Instructor Exhibition
May 11, 2019 — August 17, 2019
Category: Exhibitions & visual art and Free event
Arrowmont's workshop instructors are nationally recognized artists and university faculty. With over 150 classes being offered in a variety of media, instructors and students come to Arrowmont from across the globe to share skills and ideas, foster new thinking, artistic growth and creative camaraderie.
To honor our instructors and showcase their talent, Arrowmont presents an annual group exhibition. Their work is a true expression of Arrowmont's vision and mission - to enrich lives through art. We are privileged to celebrate our instructors and their work.
Sandra J. Blain Galleries, Arrowmont School of Arts and Crafts
Arrowmont School of Arts and Crafts, 556 Parkway, Gatlinburg, TN 37738. Information: 865-436-5860, www.arrowmont.org
Maple Hall Mondays with Will Carter
May 6, 2019 — September 30, 2019
Category: Free event and Music
Maple Hall Mondays featuring Will Carter will be our summer concert series.
The shows will start at 8 PM and are free. The concerts will be held at our upstairs stage, which is 21+; however, we will have one concert downstairs that will be for all ages.
05/06 Andrew Leahey ~
05/13 White Liars ~
05/20 Eleanor Reunion ~
05/27 Daje ~
06/03 songbirds ~
06/10 ryan sheley ~
06/17 evelyn jack ~
06/24 Guy Marshall ~
07/01 Mike bagetta ~
07/08 Grassically Trained *
07/15 Jubal ~
07/29 WestWend ~
* Performance will be located downstairs, all ages.
~ Performance will be located upstairs, 21 and up.
414 S Gay St, Knoxville, TN 37902
Phone: (865) 249-8454
https://www.maplehallknox.com/
WDVX: Blue Plate Special
May 1, 2019 — December 31, 2019
Category: Free event and Music
Just like at your favorite meat n' three, the WDVX Blue Plate Special® is served up piping hot. This fresh and free daily helping of live music during the lunchtime hour that features performers from all over the world and right here in Knoxville has put WDVX on the map as East Tennessee's Own community supported radio.
The WDVX Blue Plate Special® is a live performance radio show held at noon, with your host Red Hickey Monday through Friday and Doug Lauderdale on Saturday, at the WDVX studio inside the Knoxville Visitor Center. It's always free to join in so please don't be shy. Make yourself at home as part of the WDVX family. From blues to bluegrass, country to Celtic, folk to funk, rockabilly to hillbilly, local to international, it all part of the live music experience on the WDVX Blue Plate Special. You're welcome to bring your lunch.
Previous performing artists include Bela Fleck and the Flecktones, The Avett Brothers, Old Crowe Medicine Show, Doyle Lawson and Quicksilver, Ricky Skaggs and Kentucky Thunder, Jim Lauderdale, Marty Stuart, Nickel Creek, Red Stick Ramblers, Rodney Crowell, String Cheese Incident, The Del McCoury Band, Tim O'Brien, Yonder Mountain String Band, David Grisman, Claire Lynch Band, Brett Dennen, Tommy Emmanuel, Uncle Earl, The Infamous Stringdusters, the Jerry Douglas Band, Joan Osborne, John Oats, Mary Gauthier, Darrell Scott, and many many more! There's plenty of great music to go around! http://wdvx.com/program/blue-plate-special/
Free 2-hour visitor parking located next door to the Knoxville Visitor Center. One Vision Plaza, 301 S. Gay Street, Knoxville, TN 37902. Info: 865-544-1029, http://www.wdvx.com
Dogwood Arts: Art In Public Places
April 1, 2019 — March 10, 2020
Category: Exhibitions & visual art and Free event
Dogwood Arts Art In Public Places - Temporary Sculpture Exhibition
An exhibition of large-scale outdoor sculptures in downtown Knoxville, the McGhee Tyson Airport, Zoo Knoxville, and Oak Ridge. The annual rotating installation is one of many Dogwood Arts programs focused on providing access to the arts for everyone, promoting awareness of the strong visual arts community thriving in our region, and creating a vibrant and inspiring environment for residents and visitors to experience.
Sculpture installation will take place March 22-23, 2019.
Dogwood Arts, 123 W. Jackson Ave, Knoxville, TN 37902. Information: 865-637-4561, www.dogwoodarts.com