Calendar of Events
Saturday, July 13, 2019
Oak Ridge Art Center: Mixed Media: Seen and Unseen
July 13, 2019 — August 21, 2019
Category: Exhibitions & visual art, Fine Crafts and Free event
The exhibition is for artists who work in both two and three–dimensional mixed media from throughout the region. Any work produced with multiple media is eligible. The "seen and unseen" may refer to the subject matter or the layering of techniques.
Oak Ridge Art Center, 201 Badger Avenue, Oak Ridge, TN 37830. Hours: Tu-F 9-5, Sa-M 1-4. Information: 865-482-1441, www.oakridgeartcenter.org
The Volunteer Princess: Mother Daughter Princess Tea Party
July 13, 2019 — July 14, 2019
Category: Culinary arts, Festivals & special events and Kids & family
The Volunteer Princess will be continuing its tradition of hosting the Mother Daughter Princess Tea Party. Come sing and play with Ariel, Moana, and Jasmine on this enchanted one-and-a-half hour cruise. This time, the Princess Tea Party will begin boarding at Volunteer Landing Marina at 2:15pm and will set sail at 2:45 for an hour-and-fifteen minute cruise down the Tennessee river. This cruise will feature a variety of finger foods appealing to the pickiest of princesses. Tickets are $60 per mother daughter couple, $40 per adult, and $20 per additional daughter. The ticket price includes an hour-and-fifteen minute cruise with the princesses, a sample meal of goldfish, assorted sandwiches, scones, miniature desserts, tea, and lemonade.
Reservations must be made in advance and can be made by calling the yacht's office at 865-541-4556 or online at Volunteer Princess' website: www.volunteerprincess.com.
The Volunteer Princess is the only modern and luxurious dining cruise vessel on the upper Tennessee River. This 100-foot state-of-the-art yacht is built specifically for experiencing all that the Knoxville waterfront has to offer. The breathtaking views, comfortable dining atmosphere, and the friendly crew all help to make Volunteer Princess Cruises a wonderful celebration destination. Remember, the BEST EVENTS ARE ON THE WATER!
Knoxville Civic Auditorium: 85 South Show
Category: Comedy
Saturday, July 13, 7:00PM
Knoxville Civic Auditorium
The last few years, the 85 South Show has been shaking up the podcasting scene with improvs and freestyles by some of the fastest rising comedic talent from the South.
Join DC Young Fly, Karlous Miller and Chico Bean on a Saturday night as they bring their talents to the Civic Auditorium. It's going to be one heck of a show – and the whole thing will be turned into a new episode for the masses.
Knoxville Civic Auditorium and Coliseum, 500 Howard Baker Jr Blvd, Knoxville, TN 37915. Information: www.knoxvillecoliseum.com
WDVX & ORNL Federal Credit Union: Summer Sessions
Category: Free event, Kids & family and Music
East Tennessee's Own WDVX and ORNL Federal Credit Union present The Summer Sessions at Bissell Park in Oak Ridge. Join us for the second year of free summer music concerts, open to the public. Bring your lawn chairs and your friends and family for an evening of free Americana roots music. Oak Ridge's own Crafter's Brew will be on-site with craft beer along with local food truck vendors.
JULY 13 – Circus #9 / Travelin' McCoury's
AUGUST 17 – Ricky Skaggs / Blue Moon Rising
SEPTEMBER 14 – Molly Tuttle / Alex Leach
Knoxville Bar Association: Faith and Justice Legal Advice Clinic
July 13, 2019
9:00AM-Noon
Category: Classes & workshops
The Knoxville Bar Association is pleased to announce that a Faith and Justice Legal Advice Clinic will be held on July 13, 2019 from 9:00 a.m. to 12:00 p.m. at Tennessee Valley Unitarian Universalist Church, 2931 Kingston Pike, Knoxville, TN 37919. The goal of the Faith and Justice Alliance is to build a coalition of faith leaders in the Knoxville area and to host legal advice clinics at places of worship to give people a less intimidating environment to talk to a lawyer. Participants in the Faith & Justice Alliance will invite congregants from their churches, synagogues, and mosques to bring their legal questions as well.
The Tennessee Faith & Justice Alliance is a project of the Tennessee Access to Justice Commission. In the Knoxville area, the program is coordinated by the Knoxville Bar Association's Access to Justice Committee, Legal Aid of East Tennessee, the University of Tennessee College of Law, and the generous lawyers, law students, and others volunteering their time and talent. This is a general advice and referral clinic with volunteers prepared to advise on a wide variety of legal issues, including family law, landlord/tenant, bankruptcy, criminal defense, consumer protection, contract disputes, child support, and personal injury, among other issues.
https://www.knoxbar.org/index.cfm?pg=UpcomingLegalClinicsforPublic
Knoxville Botanical Garden and Arboretum: Pressed Plants Workshop
Category: Classes & workshops and Science & nature
10:00 am - 12:00 pm
Learn the long-standing practice of pressing plants for both artistic and scientific purposes and find out about the work being done by the University of Tennessee Herbarium. Participants will gain hands-on experience pressing plant specimens, learn how to mount pressed plants on paper for preservation, and go home with a mini specimen to display.
Cost:
$15, Non-members
$10, KBGA Members
$10, Neighbors - Residents of the 37914/5 zip code
Knoxville Botanical Garden and Arboretum, 2743 Wimpole Ave, Knoxville, TN 37914. Hours: Gardens open daily from dawn to dusk. Information: 865-862-8717, www.knoxgarden.org
WDVX: Kidstuff Live with David Bivens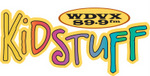 Category: Free event, Kids & family and Music
The best way to give somebody a love and appreciation of their culture is to start 'em out when they're young. Hosted by Sean McCollough, Kidstuff on WDVX is a show full of great music that kids and kids at heart will love.
Tune in or join us. 89.9 | 102.9 | 93.9 | wdvx.com
The special guest will be the spectacular musician and music teacher David Bivens. It's bound to be fun!
WDVX, 301 S. Gay Street, Knoxville, TN 37902. Information: 865-544-1029, www.wdvx.com
Sunflower Festival
Category: Classes & workshops, Free event, Kids & family and Science & nature
TWRA is hosting the third Sunflower Festival at the Forks of the River Wildlife Management Area on Saturday, July 13 from 9am-noon.
The WMA has about 70 acres planted in sunflowers this year and while their showy blooms are pleasing to the eye, they are also highly beneficial to pollinators, and the seeds they produce provide abundant food for several species of birds and other wildlife. The large sunflower fields are only present every other year as crop rotation is important to maintain soil fertility and control pests - that means you won't be able to see this spectacular show again until 2021.
The free event kicks off at 9am with a welcoming and interpretive talk by TWRA. A guided tour of the area will begin at 10:30am.
More information: https://www.facebook.com/events/473895216693661/
Knoxville's Three Rivers Regatta 2019
Category: Festivals & special events
Saturday at 7 AM – 4 PM
Governor Ned McWherter Riverside Landing Park, 1648 Riverside Dr, Knoxville, Tennessee 37915
Three Rivers Regatta is Scheduled for Saturday July 13, 2019. The race will begin and end at Ned McWherter Park. Paddlers will travel on portions of the Tennessee, French Broad and Holston Rivers. All turn points for both races are islands. These are deep water races suitable for any style craft. Although conditions may vary, typically the current on this portion of the Tennessee River makes the course more lake-like, with current under 0.5 mph. Half of the course will wind through downtown Knoxville, past Neyland Stadium and the University of Tennessee. The upper section of the course is scenic and undeveloped sections of the three rivers. Channel width ranges from the open expanse of the Tennessee River to sheltered (and shaded) 120' wide blueways. There will be no commercial traffic on the river during the race.
In addition to the races this year we will have a Forward Stroke Paddle Clinic sponsored by Stellar Kayaks and instructed by Ben Lawry http://www.benlawry.net/Ben_Lawry/Home.html. The clinic will take place on Friday July 12 at the lagoon of the Oak Ridge Rowing Center, 697 Melton Lake DR. Oak Ridge TN.
Times are TBD but expected to start about noon. Clinic space is limited.
https://www.facebook.com/events/1545114188952211/
Arrowmont School of Arts and Crafts: Travis Townsend and Felicia Szorad
July 12, 2019 — September 14, 2019
Category: Exhibitions & visual art, Fine Crafts and Free event
Details TBA
Drown Wood Gallery
Arrowmont School of Arts and Crafts, 556 Parkway, Gatlinburg, TN 37738. Information: 865-436-5860, www.arrowmont.org
Fanboy Expo's Knoxville Comic Con
July 12, 2019 — July 14, 2019
Category: Festivals & special events
Don't miss Tennessee's Largest Pop Culture Event, Fanboy Expo's Knoxville Comic Con, at the Knoxville Convention Center. Come see why over 30,000 fans attend this 3-day event featuring Celebrity Guests, Comic Industry Pros, Cosplay, Vendors, Food, Live Entertainment and much more!
Friday, July 12th – 12pm-7pm
Saturday, July 13th – 10am-6pm
Sunday, July 14th – 11am – 5pm