Calendar of Events
Sunday, July 14, 2019
St. John's Cathedral Arts: Evensong for Everyone
Category: Free event and Music
The doors are open. Come, listen and enjoy. St. John's Cathedral believes in spreading love and sharing the transformative joy of worship to all through music. We invite the public to visit and partake in any of our world-class musical series.
EVENSONG FOR EVERYONE - Enjoy a contemplative hour as our choir performs traditional Evensong with music from all eras. This 45-minute experience is non-participatory and soothing. Stay afterward to greet the choir and converse with friends over a glass of wine or cup of tea. Experience the fellowship of St. John's Episcopal Cathedral in downtown Knoxville. Free to attend.
A Farewell Evensong marks the end of the season and celebrates the Cathedral Choir's departure for its weeklong residency at the Bristol Cathedral in the United Kingdom.
St. John's Cathedral, 413 Cumberland Ave, Knoxville, TN 37902. Information: 865-525-7347, www.stjohnscathedral.org
Knoxville Museum of Art: Second Sunday Docent Tours & Art Activities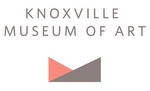 Category: Exhibitions & visual art, Free event, Kids & family and Lectures & discussions
Each Second Sunday of the month at 2pm, docents offer free guided tours of Higher Ground, Currents, and traveling exhibitions to the public with tours available in Spanish as well.
From 1-4pm there are art activities for all ages!
Knoxville Museum of Art, 1050 World's Fair Park Dr, Knoxville, TN 37916. Hours: Tuesday-Saturday, 10AM-5PM, Sunday, 1-5PM. Information: 865-525-6101, www.knoxart.org
Tennessee Theatre: Summer Movie Magic - The Little Mermaid Sing Along
Category: Film and Kids & family
There's something for everyone in the 21st Summer Movie Magic lineup! Movie-goers will travel back in time and see these classics, as they should be: in a historic theater surrounded by other movie-lovers, enjoying some popcorn and a cold drink. Come experience some of your favorite classics on the big screen! Prior to each screening, hear the Mighty Wurlitzer organ fill the auditorium with magnificent music by House Organist Freddie Brabson.

FRIDAY NIGHT SCREENINGS
Monty Python & The Holy Grail July 19 • 8pm
Ghostbusters August 2 • 8pm
Saturday Night Fever August 16 • 8pm
Unforgiven August 23 • 8pm

SUNDAY MATINEE SCREENINGS
The Little Mermaid Sing Along July 14 • 3pm
The Wizard of Oz July 21 • 3pm
North by Northwest August 4 • 3pm
Singin' In The Rain August 18 • 3pm
The Iron Giant August 25 • 3pm
Tickets can be purchasedat the Tennessee Theatre box office, www.Ticketmaster.com or by phone at 865-684-1200. The ticket price for each movie is $9.00 for adults, $7.00 for children under 12 and seniors 65 and over; and a six-entry punch card is $45.00 for adults and $36.00 for children and seniors.
604 S. Gay Street, downtown Knoxville: https://www.tennesseetheatre.com/tickets/movies-at-the-tennessee/
East Tennessee PBS and Knox County Public Library: Chasing the Moon Screening
Category: Film, Free event and History & heritage
Sunday at 2 PM – 3 PM
Knox County Public Library, 500 W Church Ave, Knoxville, Tennessee 37902
On Sunday, July 14th at 2 PM, join us for a sneak preview of the AMERICAN EXPERIENCE film, "Chasing the Moon" at the Knox County Public Library, (Downtown - Lawson McGhee 500 W. Church Ave). This is a free event. Door prizes available!
Chasing the Moon is a new six-hour documentary series about the space race, from its earliest beginnings to the monumental achievement of the first lunar landing in 1969 and beyond. It will premiere on July 9th at 9 PM on East Tennessee PBS.
Oak Ridge Art Center: Mixed Media: Seen and Unseen
July 13, 2019 — August 21, 2019
Category: Exhibitions & visual art, Fine Crafts and Free event
The exhibition is for artists who work in both two and three–dimensional mixed media from throughout the region. Any work produced with multiple media is eligible. The "seen and unseen" may refer to the subject matter or the layering of techniques.
Oak Ridge Art Center, 201 Badger Avenue, Oak Ridge, TN 37830. Hours: Tu-F 9-5, Sa-M 1-4. Information: 865-482-1441, www.oakridgeartcenter.org
The Volunteer Princess: Mother Daughter Princess Tea Party
July 13, 2019 — July 14, 2019
Category: Culinary arts, Festivals & special events and Kids & family
The Volunteer Princess will be continuing its tradition of hosting the Mother Daughter Princess Tea Party. Come sing and play with Ariel, Moana, and Jasmine on this enchanted one-and-a-half hour cruise. This time, the Princess Tea Party will begin boarding at Volunteer Landing Marina at 2:15pm and will set sail at 2:45 for an hour-and-fifteen minute cruise down the Tennessee river. This cruise will feature a variety of finger foods appealing to the pickiest of princesses. Tickets are $60 per mother daughter couple, $40 per adult, and $20 per additional daughter. The ticket price includes an hour-and-fifteen minute cruise with the princesses, a sample meal of goldfish, assorted sandwiches, scones, miniature desserts, tea, and lemonade.
Reservations must be made in advance and can be made by calling the yacht's office at 865-541-4556 or online at Volunteer Princess' website: www.volunteerprincess.com.
The Volunteer Princess is the only modern and luxurious dining cruise vessel on the upper Tennessee River. This 100-foot state-of-the-art yacht is built specifically for experiencing all that the Knoxville waterfront has to offer. The breathtaking views, comfortable dining atmosphere, and the friendly crew all help to make Volunteer Princess Cruises a wonderful celebration destination. Remember, the BEST EVENTS ARE ON THE WATER!
Arrowmont School of Arts and Crafts: Travis Townsend and Felicia Szorad
July 12, 2019 — September 14, 2019
Category: Exhibitions & visual art, Fine Crafts and Free event
Details TBA
Drown Wood Gallery
Arrowmont School of Arts and Crafts, 556 Parkway, Gatlinburg, TN 37738. Information: 865-436-5860, www.arrowmont.org
Fanboy Expo's Knoxville Comic Con
July 12, 2019 — July 14, 2019
Category: Festivals & special events
Don't miss Tennessee's Largest Pop Culture Event, Fanboy Expo's Knoxville Comic Con, at the Knoxville Convention Center. Come see why over 30,000 fans attend this 3-day event featuring Celebrity Guests, Comic Industry Pros, Cosplay, Vendors, Food, Live Entertainment and much more!
Friday, July 12th – 12pm-7pm
Saturday, July 13th – 10am-6pm
Sunday, July 14th – 11am – 5pm
Tennessee Stage Company: 29th Season of Shakespeare on the Square
July 11, 2019 — August 11, 2019
Category: Festivals & special events, Free event, Kids & family and Theatre
July 11 – August 11, Thursday to Sunday, 7:00 PM nightly outdoors on Market Square, downtown Knoxville (free)
2 p.m. matinees Sunday, July 21, Sunday July 28, indoors at Scruffy City Hall ($15)
6:30 p.m. Monday, July 29, Blount County Public Library (free)
Featuring A Midsummer Night's Dream and The Comedy of Errors
A blanket or a camp chair is all you need to view these performances. Or treat yourself to reserved VIP seating for just $15 per person, including a complimentary bottle of water and local merchant goodie bag. While we perform with no admission charge for general seating, we do appreciate your donations – we'll pass a basket nightly and suggest a $10 donation per person. We also accept cash or credit cards at the "front of house" table.
A MIDSUMMER NIGHT'S DREAM
July 11, 13, 19, 21, 25, 27, Aug. 2, 4, 8, 10
This famous romantic comedy is set in the Athenian woods on one magical midsummer night. Two young lovers, pursued by rivals for their love, spurned fathers and the angry Duke of Athens find themselves lost in a magical wonderland peopled by the King and Queen of the fairies and their sprite henchmen Robin Goodfellow, known as Puck. All three delight in playing games with mere mortals who chance to enter their woods. Add a group of rowdy tradesmen seeking a secluded spot to rehearse their play for the Duke's wedding and you have all the ingredients for a wild evening of magic and comedy that could only have come from the glorious imagination of William Shakespeare. "Oh, what fools these mortals be."
THE COMEDY OF ERRORS
July 12, 14, 18, 20, 26, 28, Aug. 1, 3, 9, 11
One of Shakespeare's first (and funniest) plays. Two sets of identical twins (!) with the same names (!!) Dromio and Antipholus who were separated as infants, grow up in rival cities. Ephesus and Syracuse, with no knowledge of the others – until the twins from Syracuse pay a visit to Ephesus. Elaborate embarrassments abound as the whole town tries to sort out two Dromios and two Anthipholi. It's a wild roller coaster ride with mistaken identities, hilarious blunders and slapstick farce around every curve. "I to the world am like a drop of water that in the ocean seeks another drop."
A Midsummer Night's Dream is directed by H. Caitlin Corbitt and The Comedy Of Errors is directed by Jennifer Alldredge.
The Tennessee Stage Company encourages our audiences to spend an evening on the Square: do a little shopping, have a nice dinner, see the play and maybe stop by a pub afterward. All of this and more is available on Market Square nightly. So come early and see the Square! Tennessee Stage Company: 865-546-4280, www.tennesseestage.com
Vicissitude / A Retrospective
July 6, 2019 — August 15, 2019
Category: Exhibitions & visual art and Free event
Meet and Greet on Thu July 18, 5-7:30 PM
W. James Taylor is a Contemporary Fine Art Chalk Pastel Painter. His core artistic exploration is based on an abstract geometrical triptych, expressing what he felt and experienced as a young man of the turbulent 1960's, with the challenges of integration. He incorporates the stories his father, Eldred Libby Taylor, told him of his childhood in Georgia during the Jim Crow period with powerful subliminal imagery.
The idea for Vicissitude came to him over a six year period, with each panel representing a different time in the history of African Americans. His Mission is to engage his audience in conversation about the enormous sacrifice his ancestors made during the struggle for freedom and equality. When he's not creating images for Vicissitude, he loves composing songs and playing them on his acoustic guitar. He plays for local and national senior living communities and other venues throughout the United States. As a professional drummer with different bands he opened for famous acts on the Chitlin Circuit in the 1960's for performers like Rufus Thomas and Mary Wells, later in the 1970's opening for Parliament Funkadelic and Bill Withers at the Civic Coliseum in his hometown Knoxville, Tennessee. Art, music and the opening of his gallery in his mothers name " Geneva " has always been his passion.
At University of Tennessee Student Union Art Gallery
https://www.genevagalleries.com/current-events/
C for Courtside: Julie Wills - Battlefields
July 5, 2019 — August 2, 2019
Category: Exhibitions & visual art and Free event
Opening Reception: July 5, 2019, 7-10pm
C for Courtside is pleased to present a solo exhibition by Maryland-based artist Julie Wills. The exhibition, titled Battlefields, uses sculpture, installation and collage to address social, political, interpersonal and interior conflict. The exhibition will be on view from July 5 through August 2, with an opening reception Friday July 5 and a closing reception Friday August 2.
Wills skillfully mines large complex systems—language, the cosmos, climate, human history—for image, text and metaphor to poetically investigate the deeply human questions nested within. Battlefields features works that explore individual joy and heartbreak in times of social or political upheaval. Diverse materials including photographs, prints, locator flags, vinyl, and plaster are arranged as a series of tactical maps for navigating or making sense of love and loss. In some instances, these works incorporate imagery from physical battle sites such as Gettysburg and the beaches of Normandy; in other cases, the site of conflict is figurative, revealed only in material vestiges.
Julie Wills (www.juliewills.com) is an interdisciplinary artist working in the expanded field of sculpture, including installation, collage, performance and architectural interventions. She has been awarded residency fellowships at Jentel (WY), PLAYA (OR), The Hambidge Center (GA) and Pyramid Atlantic Art Center (MD), and has received support for her work from the Foundation for Contemporary Arts in New York. Wills is a 2019 recipient of an Individual Artist Award from the Maryland State Arts Council and her works are included in the White Columns Artist Registry in New York and the Institute of Contemporary Art Baltimore Flat Files.
For media and press inquiries: cforcourtside@gmail.com
Follow the gallery on Instagram: @cforcourtside
513 COOPER STREET, KNOXVILLE, TN 37917
WWW.CFORCOURTSIDE.COM
Knoxville Children's Theatre: Hairspray, Jr.
July 5, 2019 — July 28, 2019
Category: Dance, Kids & family, Music and Theatre
Knoxville Children's Theatre will present a live stage version of the popular musical, "Hairspray, Jr". The play will be performed July 5 through July 28: Thursdays and Fridays at 7 PM, Saturdays at 1 PM and 5 PM, and Sundays at 3 PM.
The 1950s are out and change is in the air! HAIRSPRAY JR. the familyfriendly musical piled bouffant high with laughter, romance, and deliriously tuneful songs is adapted from the original Broadway version which won 8 Tony Awards including Best Musical.
It's 1962, and spunky Tracy Turnblad has one big dream -- to dance on the popular Corny Collins Show. When she finally gets her shot, she's transformed from social outcast to sudden star. In balancing her newfound power with her desire for justice, Tracy fights to dethrone the reigning Miss Teen Hairspray, Amber von Tussle, and integrate a TV network in the process. With the help of her outsized mom, Edna, and guest DJ Motormouth Maybelle, the rhythm of Tracy's new beat just might prove unstoppable. The play is performed by 30 talented young actors, from ages 10 to 17.
Knoxville Children's Theatre, 109 E. Churchwell Avenue, Knoxville, TN 37917. Information/tickets: 865-208-3677, www.knoxvillechildrenstheatre.com