Calendar of Events
Monday, July 29, 2019
Bijou Theatre: Hannibal Buress
Category: Comedy
Hannibal Buress is a prolific comedian, writer, podcast host and actor -- and we're excited to announce he'll grace the Bijou stage for an intimate performance!
The New York Times called him "a supremely gifted and respected" comic. Buress is a cast member on Comedy Central's hit series BROAD CITY, and is well known as the co-host of Adult Swim's THE ERIC ANDRE SHOW. FADER said subscribing to his podcast, HANDSOME RAMBLER, is a must -- just like buying tickets to see him in Knoxville next Monday!
Bijou Theatre, 803 S. Gay Street, Knoxville, TN 37902. Information: 865-522-0832, www.knoxbijou.com
East Tennessee History Fair: "History Hound" Dog Costume Contest
Category: Festivals & special events, Free event and Kids & family
Saturday, August 17, 2019 | Krutch Park in Downtown Knoxville
9:30 a.m. Registration
10:15 a.m. Judging

Have a blast with the past at the East Tennessee History Fair! The "History Hound" Dog Costume Contest is a feature event of the 12th Annual East Tennessee History Fair to be held on Saturday, August 17. Bring your canine companion in his best historic costume to have him crowned History Hound! Local celebrities will be judging your pet for "Most East Tennessee Spirit" and "Best Historic Costume." Registration begins at 9:30 a.m. in Krutch Park in downtown Knoxville. The contest begins at 10:15 a.m. Some costume suggestions include a coal miner, Civil War soldier, Abe Lincoln, moonshiner, Davy Crockett, or a pioneer dog. The possibilities are endless! Free to the public to attend and participate, with fantastic prizes provided by CitiFid-O!

For more information on the History Fair, please visit www.easttnhistory.org/eastTNhistoryfair or call 865-215-8824.
Flying Anvil Theatre: Side by Side
July 26, 2019 — August 18, 2019
SIDE BY SIDE BY SONDHEIM
Get ready to laugh, cry and fall in love with lyrics that are heartbreakingly true and music that captures the soaring emotions of a new generation with Side by Side by Sondheim. Simple and unpretentious, this Tony Award-winning musical is a perfect introduction to the work of this contemporary master and a must for diehard fans.
Flying Anvil Theatre, 1300 Rocky Hill Road, Knoxville. Information: 865-357-1309, www.flyinganviltheatre.com
Tennessee Stage Company: Shakespeare on the Square Indoor Matinee
July 21, 2019 — July 29, 2019
Category: Festivals & special events, Kids & family and Theatre
2 p.m. matinees Sunday, July 21 (A Midsummer Night's Dream) and Sunday July 28 (The Comedy of Errors), indoors at Scruffy City Hall ($15)
6:30 p.m. Monday, July 29 (A Midsummer Night's Dream), Blount County Public Library (free)
A MIDSUMMER NIGHT'S DREAM
This famous romantic comedy is set in the Athenian woods on one magical midsummer night. Two young lovers, pursued by rivals for their love, spurned fathers and the angry Duke of Athens find themselves lost in a magical wonderland peopled by the King and Queen of the fairies and their sprite henchmen Robin Goodfellow, known as Puck. All three delight in playing games with mere mortals who chance to enter their woods. Add a group of rowdy tradesmen seeking a secluded spot to rehearse their play for the Duke's wedding and you have all the ingredients for a wild evening of magic and comedy that could only have come from the glorious imagination of William Shakespeare. "Oh, what fools these mortals be."
THE COMEDY OF ERRORS
One of Shakespeare's first (and funniest) plays. Two sets of identical twins (!) with the same names (!!) Dromio and Antipholus who were separated as infants, grow up in rival cities. Ephesus and Syracuse, with no knowledge of the others – until the twins from Syracuse pay a visit to Ephesus. Elaborate embarrassments abound as the whole town tries to sort out two Dromios and two Anthipholi. It's a wild roller coaster ride with mistaken identities, hilarious blunders and slapstick farce around every curve. "I to the world am like a drop of water that in the ocean seeks another drop."
A Midsummer Night's Dream is directed by H. Caitlin Corbitt and The Comedy Of Errors is directed by Jennifer Alldredge.
Tennessee Stage Company: 865-546-4280, www.tennesseestage.com
Oak Ridge Art Center: Mixed Media: Seen and Unseen
July 13, 2019 — August 21, 2019
Category: Exhibitions & visual art, Fine Crafts and Free event
The exhibition is for artists who work in both two and three–dimensional mixed media from throughout the region. Any work produced with multiple media is eligible. The "seen and unseen" may refer to the subject matter or the layering of techniques.
Oak Ridge Art Center, 201 Badger Avenue, Oak Ridge, TN 37830. Hours: Tu-F 9-5, Sa-M 1-4. Information: 865-482-1441, www.oakridgeartcenter.org
Arrowmont School of Arts and Crafts: Travis Townsend and Felicia Szorad
July 12, 2019 — September 14, 2019
Category: Exhibitions & visual art, Fine Crafts and Free event
Details TBA
Drown Wood Gallery
Arrowmont School of Arts and Crafts, 556 Parkway, Gatlinburg, TN 37738. Information: 865-436-5860, www.arrowmont.org
Westminster Presbyterian Church's Schilling Gallery: Photography by Ann Allison-Cote
July 8, 2019 — August 25, 2019
Category: Exhibitions & visual art and Free event
Photography by Ann Allison-Cote
She takes advantage ot the plant life, rural scenes, landscapes and regional architecture of Knoxville, East TN, Western NC and GA. Frequently she will draw from her artistic background, merging photography and digital art to create a different effect.
Westminister Presbyterian Church, 6500 S Northshore Dr, Knoxville, TN 37919. Hours: M-R 9-4. Info: (865) 584-3957 or www.wpcknox.org
Vicissitude / A Retrospective
July 6, 2019 — August 15, 2019
Category: Exhibitions & visual art and Free event
Meet and Greet on Thu July 18, 5-7:30 PM
W. James Taylor is a Contemporary Fine Art Chalk Pastel Painter. His core artistic exploration is based on an abstract geometrical triptych, expressing what he felt and experienced as a young man of the turbulent 1960's, with the challenges of integration. He incorporates the stories his father, Eldred Libby Taylor, told him of his childhood in Georgia during the Jim Crow period with powerful subliminal imagery.
The idea for Vicissitude came to him over a six year period, with each panel representing a different time in the history of African Americans. His Mission is to engage his audience in conversation about the enormous sacrifice his ancestors made during the struggle for freedom and equality. When he's not creating images for Vicissitude, he loves composing songs and playing them on his acoustic guitar. He plays for local and national senior living communities and other venues throughout the United States. As a professional drummer with different bands he opened for famous acts on the Chitlin Circuit in the 1960's for performers like Rufus Thomas and Mary Wells, later in the 1970's opening for Parliament Funkadelic and Bill Withers at the Civic Coliseum in his hometown Knoxville, Tennessee. Art, music and the opening of his gallery in his mothers name " Geneva " has always been his passion.
At University of Tennessee Student Union Art Gallery
https://www.genevagalleries.com/current-events/
C for Courtside: Julie Wills - Battlefields
July 5, 2019 — August 2, 2019
Category: Exhibitions & visual art and Free event
Opening Reception: July 5, 2019, 7-10pm
C for Courtside is pleased to present a solo exhibition by Maryland-based artist Julie Wills. The exhibition, titled Battlefields, uses sculpture, installation and collage to address social, political, interpersonal and interior conflict. The exhibition will be on view from July 5 through August 2, with an opening reception Friday July 5 and a closing reception Friday August 2.
Wills skillfully mines large complex systems—language, the cosmos, climate, human history—for image, text and metaphor to poetically investigate the deeply human questions nested within. Battlefields features works that explore individual joy and heartbreak in times of social or political upheaval. Diverse materials including photographs, prints, locator flags, vinyl, and plaster are arranged as a series of tactical maps for navigating or making sense of love and loss. In some instances, these works incorporate imagery from physical battle sites such as Gettysburg and the beaches of Normandy; in other cases, the site of conflict is figurative, revealed only in material vestiges.
Julie Wills (www.juliewills.com) is an interdisciplinary artist working in the expanded field of sculpture, including installation, collage, performance and architectural interventions. She has been awarded residency fellowships at Jentel (WY), PLAYA (OR), The Hambidge Center (GA) and Pyramid Atlantic Art Center (MD), and has received support for her work from the Foundation for Contemporary Arts in New York. Wills is a 2019 recipient of an Individual Artist Award from the Maryland State Arts Council and her works are included in the White Columns Artist Registry in New York and the Institute of Contemporary Art Baltimore Flat Files.
For media and press inquiries: cforcourtside@gmail.com
Follow the gallery on Instagram: @cforcourtside
513 COOPER STREET, KNOXVILLE, TN 37917
WWW.CFORCOURTSIDE.COM
Townsend Artisan Guild: Exhibition at Blount County Library
July 1, 2019 — July 31, 2019
Category: Exhibitions & visual art and Free event
Throughout the month of July and featuring TAG artisans' work.
508 N Cusick St, Maryville, TN 37804
Phone: (865) 982-0981
Townsend Artisan Guild: www.townsendartisanguild.org
East Tennessee Historical Society: "It'll Tickle Yore Innards!": A (Hillbilly) History of Mountain Dew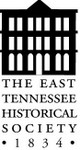 June 29, 2019 — January 20, 2020
Category: Exhibitions & visual art and History & heritage
"It'll Tickle Yore Innards!": A (Hillbilly) History of Mountain Dew
Special Members Preview: Thursday, June 27, 2019, from 4:00-6:00 p.m.
The exhibition highlights the drink's history, from the origins of the term "mountain dew" and the development of the marketable hillbilly image that influenced media and culture, to becoming the third most popular soft drink brand.

The exhibition includes more than 200 artifacts highlighting the drinks history, moonshining, and the hillbilly image. The exhibition begins with video footage of early moonshine busts and a visit to a moonshine still in Cocke County in 1938. A variety of liquor jugs, dating from as early as the 1890s are on display with other moonshine paraphernalia. There is an assortment of artifact reflecting the early color writers and their effects on the hillbilly image, as well as artifacts from Knoxville's 1910 Appalachian Exposition. One case contains a variety of "hillbilly" memorabilia, including Beverly Hillbillies dolls, comic books, Lil' Abner items, and a pair of Hee Haw overalls.

The exhibition features a 1900 carbonation machine from the Roddy Coca-Cola Bottling Company in Knoxville and a sizeable display of rare and highly collectable bottles, including a few dating to Knoxville in 1927, a progression of Mountain Dew bottles over the years, and a variety of other vintage soft drinks from around the region. Of special interest are the "Barney and Ally" bottles, which were the first Mountain Dew bottles ever produced. In 1951 and 1952, the Hartman Beverage Company produced 7 oz. green and clear bottles. The applied color label's bare the name of the creators of Mountain Dew. In the early 1950s, green bottles were reserved for "colorless" flavors, while clear bottles were used for drinks where the color would reflect the actual flavor. Mountain Dew was originally bottled as a set of flavored drinks and not as a specific flavor like today. Also displayed are a variety of items relating to the Hartmann family.

East Tennessee Historical Society, 601 S. Gay Street, Knoxville, TN 37902. Museum hours: M-F 9-4, Sa 10-4, Su 1-5. Information: 865-215-8824, www.easttnhistory.org
TVUUC Gallery: Knoxville Watercolor Society exhibit
June 16, 2019 — August 7, 2019
Category: Exhibitions & visual art and Free event
Art Exhibit at Tennessee Valley Unitarian Universalist Church
Free and open to the public

When: Reception Friday, June 21, 6:00 to 7:30 pm. Artists' talks at 6:30 pm.
Gallery hours: 10 AM – 5 pm, Monday through Thursday; 10 AM – 1 pm, Sunday
2931 Kingston Pike, Knoxville, TN 37918

The Knoxville Watercolor Society began in 1963, when a group of Knoxville artists was invited by the late Kermit (Buck) Ewing, Head of the University of Tennessee Art Department, to participate in an exhibition of watercolor paintings at the University's McClung Museum. During the opening reception, Mr. Ewing noted that the Knoxville area did not have an organization for artists who share a common interest in painting in aqueous media. He suggested that those artists exhibiting in the McClung show could be the nucleus for such an association. From that suggestion, the Knoxville Watercolor Society began, with Laura Bagwell serving as the first president.

The purpose of the organization is to educate the members as well as the community about watercolor as a significant art form. New artists are invited to apply for membership, determined by a jury process, and can find complete details on the Knoxville Watercolor Society website: www.knxvillewatercolorsociety.com

Knoxville Watercolor Society members also exhibit with the Tennessee Watercolor Society, other state watercolor organizations, the Southern Watercolor Society, Watercolor USA, and the American Watercolor Society. They consistently win regional, state, and national awards.

Annually, the KWS also provides a scholarship for a University of Tennessee student who is majoring in watercolor painting, donates to the UT Ewing Gallery, and maintains membership in the Arts and Cultural Alliance of Greater Knoxville. The organization has also provided grants to the Arts Council of Greater Knoxville, the Knoxville Museum of Art, the Tennessee Resource Center, and the Tennessee Art Association High School Scholarship program.