Calendar of Events
Sunday, August 18, 2019
Tiger Lily Theatre: Auditions for Lysistrata
August 18, 2019 — August 19, 2019
Category: Auditions, Free event and Theatre
Sun 2:00 PM
Mon 7:00 PM
At First Presbyterian Church Knoxville, TN
620 State St, Knoxville, Tennessee 37902
Tiger Lily Theatre is excited to announce auditions for our fall production of Lysistrata. Seeking actors of all ages and types for this production. Auditions will be cold readings from the script. Please come prepared with calendars and any potential conflicts. Relevant dates are as follows:
Rehearsals - Mondays through Thursdays 8/27-10/10
Production Dates - 10/11-10/13 & 10/18-10/20
Performance Venue - Broadway Academy of Performing Arts
Please feel free to contact tigerlilytheatretn@gmail.com with any questions, or just post them at https://www.facebook.com/events/369007137364963
Tennessee Theatre: Summer Movie Magic - Singin' In The Rain
Category: Film and Kids & family
There's something for everyone in the 21st Summer Movie Magic lineup! Movie-goers will travel back in time and see these classics, as they should be: in a historic theater surrounded by other movie-lovers, enjoying some popcorn and a cold drink. Come experience some of your favorite classics on the big screen! Prior to each screening, hear the Mighty Wurlitzer organ fill the auditorium with magnificent music by House Organist Freddie Brabson.

FRIDAY NIGHT SCREENINGS
Unforgiven August 23 • 8pm

SUNDAY MATINEE SCREENINGS
Singin' In The Rain August 18 • 3pm
The Iron Giant August 25 • 3pm
Tickets can be purchasedat the Tennessee Theatre box office, www.Ticketmaster.com or by phone at 865-684-1200. The ticket price for each movie is $9.00 for adults, $7.00 for children under 12 and seniors 65 and over; and a six-entry punch card is $45.00 for adults and $36.00 for children and seniors.
604 S. Gay Street, downtown Knoxville: https://www.tennesseetheatre.com/tickets/movies-at-the-tennessee/
Suffrage Coalition Fundraiser: Febb Burn Day Dinner
Category: Fundraisers
August 18, 2019 (Febb Burn Day), when we will be holding a fundraiser for the maintenance fund for the Tennessee Woman Suffrage Memorial and the Burn Memorial at 6pm at the Foundry in Knoxville. We have invited authors, musicians, creators of plays, musicals and documentaries, organizers of a pass-the-torch from Bristol to Memphis and others who have or are quality resources for you or your favorite organizations to joins us and tell us a little about their work. Then everyone can join the 2020 celebration of the Suffrage Centennial and have resources to plan more events.
The Foundry 5:00 pm cash bar, 6:00 pm dinner
Cost: $50 or $500 for a table of 10
Prepare for the festivities of next year's celebrations of the 100th Anniversary of the right to vote and help fund the maintenance of our memorials
Sampler (a sneak preview):Artists, musicians, authors, actors, vendors and other resources for next year will come with or perform samples of their suffrage work so you can see first hand what will be available next year!
Silent Auction
Purses, jewelry, hats, buttons, sashes to help you deck out in suffrage finery next year
Reservations: Llinc@icloud.com or call Linda Haney (865-719-0597)
For more information please visit www.suffragecoalition.org.
Circle Modern Dance: Modern Dance Primitive Light Auditions
Category: Auditions, Dance and Free event
In keeping with our motto "Every Body has the Right to Dance", we hold OPEN auditions each year for anyone in our community to join the circle and perform with us. Auditions are held in the format of a modern dance class.
No experience necessary!
Join us August 18 from 1pm-3pm for this FREE audition in The Emporium Center Annex Studio.
100 S. Gay Street, downtown Knoxville. Info: www.circlemoderndance.com
Smoky Mountain Blues Society Blues Cruise with Diedra and Ruff Pro
August 18, 2019
4:00-7:00PM
Category: Music
SMBS Presents "Blues, Rock and Soul . . . Divafied" on August 18, 4:00-7:00PM.
BLUES CRUISE NO. 5: DIEDRA AND THE RUFF PRO BAND on the Tennessee Riverboat.
Born and raised in Norfolk, Virginia, DieDra has been singing since she can remember. It was a God-given talent that has exploded into a gift that she shares with the world. DieDra was raised by her maternal grandfather, who wrote and sang songs in the church. DieDra was a part of the family singing group at the age of nine. As the lead singer, she has been inspired by Aretha Franklin, Patti Labelle, and Whitney Houston.
Cruise Tickets: $16 for SMBS members (Call Riverboat Office and ask for discount price), $20 for non-members, $25.00 day of show.
Call 865-5255-7827 for TICKETS or Online at Tennessee Riverboat, https://tnriverboat.com/
Smoky Mountain Blues Society: http://smokymountainblues.org/wp/
Pauletta Hansel & Linda Parsons readings
Category: Free event and Literature & readings
Hosted by Union Ave Books and Dos Madres Press
Sunday at 2 PM – 3 PM
Union Ave Books, 517 Union Ave, Knoxville, Tennessee 37902
Join us for a reading Sunday, August 18th at 2:00pm with poets Pauletta Hansel and Linda Parsons.
Pauletta Hansel is the author of seven poetry collections, including Palindrome (Dos Madres Press, 2017), and Coal Town Photograph (Dos Madres Press, 2019). Palindrome, which Ted Kooser, US Poet Laureate Emeritus, said "completely and artfully sums up the emotions associated" with dementia was winner of the 2017 Weatherford Award for best Appalachian poetry book. Pauletta was Cincinnati's first Poet Laureate (2016- 2018). She is artist-in-residence at Thomas More University and managing editor of Pine Moun­tain Sand & Gravel, the literary publication of Southern Appalachian Writers Cooperative. Pauletta blogs about the writing of Palindrome and other matters at https://paulettahansel.wordpress.com/.
Linda Parsons coordinates WordStream, WDVX-FM's weekly reading series, with Stellasue Lee and is the reviews editor at Pine Mountain Sand & Gravel. She has contributed to The Georgia Review, Iowa Review, Prairie Schooner, Southern Poetry Review, The Chattahoochee Review, Baltimore Review, Shenandoah, and Ted Kooser's syndicated column, American Life in Poetry, among many other journals and anthologies. Parsons is the copy editor for Chapter 16, Tennessee's literary website, and playwright-in-residence for The Hammer Ensemble, the social justice wing of Flying Anvil Theatre in Knoxville, Tennessee. Candescent is her fifth poetry collection (Iris Press, 2019).
Dale's Fried Pie Pop Up Shop with Flowers, Coffee, & Ice Cream
Category: Culinary arts and Free event
Sunday at 10 AM – 1 PM
The Central Collective, 923 N Central St, Knoxville, Tennessee 37917
Hosted by The Central Collective
Join Dale's Fried Pies, with special guests Refill Coffee Cart, Sevier Blumen flowers and It's All So Yummy Cafe/Hilton Head Ice Cream for a pop-up pie, ice cream and coffee shop! Dale will be serving sweet and savory pies and coffee to help you start your Sunday morning. If you've been missing seeing Dale's Fried Pies at farmer's markets and festivals, this is your chance to grab a pie and say hi! Refill Coffee Cart will be on hand to get you your caffeine fix, and Kim from It's All So Yummy will be serving up ice cream (the perfect accompaniment for fried pies)! We'll also be joined by our friends at Sevier Blumen flowers.
We will also be accepting donations for Alzheimer's Association Tennessee Chapter.
https://www.facebook.com/events/924109937981417/
Knoxville Children's Theatre: Robin Hood & His Merry Men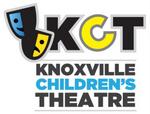 August 16, 2019 — September 1, 2019
Category: Kids & family and Theatre
ROBIN HOOD & HIS MERRY MEN
August 16 - September 1

The Sheriff of Nottingham will stop at nothing to see Prince John ascend to the English throne. But Little John, Will Scarlet, Friar Tuck, and Maid Marian team up with the daring Robin Hood to see justice return to London.

Performances are typically Thursday-Sunday, and tickets are $12 per Adult, $10 per child. Reservations are strongly recommended. Group rates are available for groups of 12 or more by making advance reservations by phone. Knoxville Children's Theatre, 109 E. Churchwell Avenue, Knoxville, TN 37917. Information: 865-208-3677, www.knoxvillechildrenstheatre.com
Knoxville Walking Tours benefiting Knoxville History Project
August 16, 2019 — August 18, 2019
Category: History & heritage and Kids & family
KNOXVILLE WALKING TOURS – THE EARLY YEARS
AUGUST 16, 2019 10:30 AM – 12:00 PM
Step back over two centuries and visit Knoxville's founders as you listen to the stories of the settlement of White's Fort and establishment of the capital of the Southwest Territory at the headwaters of the Tennessee.
Meet on the porch of the East Tennessee History Center, 601 S. Gay Street. Tours last approximately 90 minutes.
Adults: $20. Children 6-12: $14 (Group rate available). For more information or to book your tour, please visit the Knoxville Walking Tours Website
*Proceeds from this tour help to support the Knoxville History Project
KNOXVILLE WALKING TOURS – SHADOW SIDE 3: SIDE STREET SHADOWS
AUGUST 16, 2019 8:00 PM – 9:30 PM
Hear more tales of ghostly history as you follow storyteller Laura Still on the Side Street Shadows tour. Find out who haunts the Farragut, how a gunfight on Cumberland nearly started a war, and where you might meet the courteous spirit of a scholar or the grumpy ghost of a violent rebel.
Meet on the porch of the The French Market Crêperie, 412 W Clinch Ave. Tours last approximately 90 minutes.
Adults: $15. Children 6-12: $10 (Group rate available). For more information or to book your tour, please visit the Knoxville Walking Tours Website
*Proceeds from this tour help to support the Knoxville History Project
KNOXVILLE WALKING TOURS – GUNSLINGERS
AUGUST 18, 2019 5:00 PM – 6:30 PM
Knoxville's history is colorful and the predominant hue is blood red. Take a walk on the wild side, from the Old City to Gay Street, down to the river and beyond. The now peaceful streets were once the scene of violence and mayhem of all descriptions—family feuds, duels, lynchings, and riots. Telling all the stories might take years, so this tour varies its route and our guide is always finding fresh tales to share.
Meet in the Knoxville Visitor Center, 301 S. Gay Street. Tours last approximately 90 minutes.
Adults: $20. Children 6-12: $14 (Group rate available). For more information or to book your tour, please visit the Knoxville Walking Tours Website
*Proceeds from this tour help to support the Knoxville History Project
TVUUC Gallery: Art by David Denton and Allen Monsarrat
August 12, 2019 — October 8, 2019
Category: Exhibitions & visual art and Free event
Reception Friday, August 16, 6:00 to 7:30 pm. Artists' talks at 6:30 pm.
Free and open to the public

David Denton
This work is the byproduct of exploration into the potential for artistic expression using the new technologies of the Virtual World and digital photography. Denton said, "I finally made my peace with the rigidity of the computer and went into partnership with it to explore ways to stumble onto appealing images." The images are the result of manipulating photographs mostly taken with a smart phone and altered in Photoshop. Denton subjects them to a series of random commands, frequently with no idea of what might result. His primary role as the artist is mostly deciding what to keep. "The greatest benefit for me has been learning to view the real world through the photographer's eye," he said, "focusing on the interesting and appealing and ignoring the ugly and banal, making the visual aspect of life far more enjoyable."

Allen Monsarrat
Monsarrat's artwork begins with his own photography. "This allows me to carefully design my composition and include as much detailed information as I choose," he said. "More important, as my reference source, it allows me to study the nuances of color, light and reflection and how they change across a seemingly uniformly colored surface." Using translucent layers of paint, he is able to build depth unachievable with ink on paper. "To counter my tendency toward too much realism," he said, "I began working in pastels in 2018. It is still representational work, but much more graphic, as the pastel pigments lie on top of the paper and on top of one another. They don't mix like paint. It is the eye and brain that do the blending."

Tennessee Valley Unitarian Universalist Church, 2931 Kingston Pike, Knoxville, TN 37919. Gallery hours: M-Th 10-5, Su 10-1. Information: 865-523-4176, www.tvuuc.org
Art Market Gallery: Featuring Mary Saylor and Lynnda Tenpenny
August 2, 2019 — September 1, 2019
Category: Exhibitions & visual art, Fine Crafts and Free event
August Featured Artists - First Friday Reception: August 2, 5:30 – 9 p.m.
Mary Saylor has been fascinated by all sorts of artistic endeavors from her childhood and was raised by parents who themselves were creative individuals. Mary obtained a Bachelor of Fine Arts degree from Ohio University with a minor in Sculpture and over the years, she has dabbled in various creative outlets including drawing, quilting, painting, woodcarving and clay, but recently has focused on paper mache sculptures. Mary has a profound love and appreciation of all animals, great and small, and this devotion is clearly seen in her whimsical, humorous animal sculptures. She thoroughly enjoys the process of creating each and every piece and hopes they bring nearly as much happiness and joy to everyone who views them.
Bio: Lynnda Tenpenny is an award-winning artist, a native East Tennessean, and a UT grad. She is a member of the Art Market Gallery and Foothills Craft Guild, and has served on boards of both and as President of both. Lynnda has art in several regional collections, including Park West Hospital, UT Hospital, Women's Contemporary Health, and others.
Statement: I love paint, papers, patterns, colors, and layers; I love experimenting with various materials to com-bine these elements into something fun and interesting. The glimpses of things "hidden" under previous layers or partially visible letters and numbers lets the viewer create their own story. We recently moved to a house (and new studio) where we see the most beautiful sunsets every evening. Apparently I never saw sunsets before!! I've tried to incorporate the delicate colors and nuances of the clouds into my work; it's a goal in progress and as with all art, it's evolving. Lynnda Tenpenny www.LtenArt.com. Facebook: www.Facebook.com/LynndaTenpennyArt.
Art Market Gallery, 422 S. Gay St, Knoxville, TN 37902. Hours: Tu-Sa 11-6, Su 1-6. Information: 865-525-5265, www.artmarketgallery.net
Rala: August First Friday with Jon Pemberton
August 2, 2019 — September 1, 2019
Category: Exhibitions & visual art and Free event
Opens August 2nd 6-9PM (Will be on display the entire month)
https://www.facebook.com/events/2289928674655767/
Please join us for the show openings and to meet the artist!
Jon Pemberton is a Special Education teacher, and during the summers he creates his pop-art paintings. He went to art school in Denver, where he first felt free to explore his love of materials, process, and color.
"Every piece is special to me in some way. The subject matter of each piece is something that I enjoy to a point where it has become a part of who I am. Regardless of the seriousness, or lack there of, of these pieces, they represent aspects of myself that I take very seriously. I nerd out to Miyazaki movies, such as Spirited Away. I got into reading as a kid through comic books. Now, I teach reading to students, still using comic books to spark interest. The Stan Lee piece is special to me because of that. What can I say about Beyoncé. She is the queen. I mean, have you heard Formation? It is a perfect song. Long live the queen."

Rala, 112 W. Jackson Ave, Knoxville, TN 37902
PH: (865) 525-7888
Instagram: @ShopRala