Calendar of Events
Thursday, August 22, 2019
The Central Collective: "How Did We Get Here?" by Jalynn Baker
Category: Exhibitions & visual art, Free event and Kids & family
"How Did We Get Here?" Photo Gallery & Pop-Up Portrait Studio by Jalynn Baker
Thursday, August 22, 2019
Enjoy a night of listening and learning hosted by Jalynn Baker.
Will we ever make progress if we haven't explored our past? "How Did We Get Here?" is an interactive photography show that engages this very question. Knoxville photographer, Jalynn Baker is collecting portraits and stories of immigration to the United States to reveal some of the different ways that people have become inhabitants of this country. Whether arriving as adults or as children; by choice or by necessity; whether born into a migrant family or born and raised in the states, the inhabitants of this land make up a beautiful nation of immigrants and natives.
"How Did We Get Here?" celebrates the unique mix of heritage that finds a home in the United States while encouraging love and understanding, in a climate where hatred is being spewed regarding the origins of our neighbors. The interactive show will allow viewers to listen to others' immigration stories while also providing the opportunity (if desired) to have their portrait taken and their family heritage added to the collection of stories. This project is for everyone who calls the United States their home.
Light refreshments from around the world will be served.
The Central Collective, 923 N. Central Street, Knoxville, TN 37917. Information: 865-236-1590, info@thecentralcollective.com, www.thecentralcollective.com
Ascend Theory - The BIG Introduction
Category: Classes & workshops, Exhibitions & visual art, Festivals & special events and Free event
Thursday, August 22, 2019 at 6:30 PM – 8 PM
At THE EMPORIUM, 100 S GAY ST, KNOXVILLE, TN 37902
FREE
We welcome all creatives to a meet and greet with the artists of Ascend Theory. This will be our first event for the collective, and we are so ready to share with you all of our exciting plans for 2019 and beyond. Ascend Theory is bringing cutting-edge photography and videography related education to the masses right here in Knoxville, Tennessee. Through mentorships and larger workshops, we will cover a variety of topics for both newly formed and established businesses.
Please come and join us for our launch. Feel free to bring a fellow creative along to see how Ascend Theory can help you elevate your business. https://www.facebook.com/events/478382922920987/ or www.ascendtheory.com
Farragut Museum: Timeless Toys
August 16, 2019 — December 31, 2019
Category: Exhibitions & visual art, Free event and Kids & family
A new Farragut Museum exhibit featuring toys belonging to current and past volunteers, as well as items from the Museum's permanent collection, will open to the public on Friday, Aug. 16. "Timeless Toys" will remain open through the end of the year.
Friends of the Museum are invited to a sneak preview of the exhibit from 4:30-6:30 p.m. on Thursday, Aug. 15. New Friends can sign up during the event.
The Farragut Museum is committed to preserving the heritage of its East Tennessee Community and features a remarkable collection of artifacts from the area, including an extensive collection of the personal belongings of Admiral David Glasgow Farragut, first Admiral of the U.S. Navy and hero of the Civil War. Housed in Farragut Town Hall, 11408 Municipal Center Drive, the Museum is open Monday through Friday from 10 a.m.-4:30 p.m. and offers free admission. For more information, visit townoffarragut.org/museum or contact Historic Resources Coordinator Julia Barham at jbarham@townoffarragut.org.
Knoxville Children's Theatre: Robin Hood & His Merry Men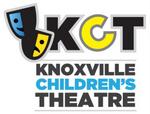 August 16, 2019 — September 1, 2019
Category: Kids & family and Theatre
ROBIN HOOD & HIS MERRY MEN
August 16 - September 1

The Sheriff of Nottingham will stop at nothing to see Prince John ascend to the English throne. But Little John, Will Scarlet, Friar Tuck, and Maid Marian team up with the daring Robin Hood to see justice return to London.

Performances are typically Thursday-Sunday, and tickets are $12 per Adult, $10 per child. Reservations are strongly recommended. Group rates are available for groups of 12 or more by making advance reservations by phone. Knoxville Children's Theatre, 109 E. Churchwell Avenue, Knoxville, TN 37917. Information: 865-208-3677, www.knoxvillechildrenstheatre.com
TVUUC Gallery: Art by David Denton and Allen Monsarrat
August 12, 2019 — October 8, 2019
Category: Exhibitions & visual art and Free event
Reception Friday, August 16, 6:00 to 7:30 pm. Artists' talks at 6:30 pm.
Free and open to the public

David Denton
This work is the byproduct of exploration into the potential for artistic expression using the new technologies of the Virtual World and digital photography. Denton said, "I finally made my peace with the rigidity of the computer and went into partnership with it to explore ways to stumble onto appealing images." The images are the result of manipulating photographs mostly taken with a smart phone and altered in Photoshop. Denton subjects them to a series of random commands, frequently with no idea of what might result. His primary role as the artist is mostly deciding what to keep. "The greatest benefit for me has been learning to view the real world through the photographer's eye," he said, "focusing on the interesting and appealing and ignoring the ugly and banal, making the visual aspect of life far more enjoyable."

Allen Monsarrat
Monsarrat's artwork begins with his own photography. "This allows me to carefully design my composition and include as much detailed information as I choose," he said. "More important, as my reference source, it allows me to study the nuances of color, light and reflection and how they change across a seemingly uniformly colored surface." Using translucent layers of paint, he is able to build depth unachievable with ink on paper. "To counter my tendency toward too much realism," he said, "I began working in pastels in 2018. It is still representational work, but much more graphic, as the pastel pigments lie on top of the paper and on top of one another. They don't mix like paint. It is the eye and brain that do the blending."

Tennessee Valley Unitarian Universalist Church, 2931 Kingston Pike, Knoxville, TN 37919. Gallery hours: M-Th 10-5, Su 10-1. Information: 865-523-4176, www.tvuuc.org
Art Guild at Fairfield Glade: Judged and Juried Fine Arts Show
August 2, 2019 — September 4, 2019
Category: Exhibitions & visual art and Free event
The public is invited to the opening reception of the Art Guild at Fairfield Glade's 10th annual Judged and Juried Fine Arts Show on Friday, August 2, 5:00 – 7:00 p.m. at the Plateau Creative Art Center (PCAC), 451 Lakeview Dr. in Fairfield Glade.
Participants can view the show entries and watch the presentations of ribbons and cash awards to the winning artists.
First National Bank of Tennessee is once again sponsoring the Art Guild's Judged and Juried Fine Art Show. Cash prizes will be awarded to Best of Show, First Place, Second Place, and Third Place winners. An assortment of hors d'oeuvres and beverages will be served at this free opening reception event.
The Judged and Juried Fine Arts Show will feature all genres of art, and these items will be on display at the PCAC from August 2 through September 4. The gallery is open Monday through Saturday, 9:00 a.m. – 4:00 p.m. For further information about the 10th annual Judged and Juried Fine Arts Show, visit the Art Guild's website: www.artguildfairfieldglade.net, the Art Guild's Plateau Creative Art Center (PCAC), or call 931-707-7249.
Art Market Gallery: Featuring Mary Saylor and Lynnda Tenpenny
August 2, 2019 — September 1, 2019
Category: Exhibitions & visual art, Fine Crafts and Free event
August Featured Artists - First Friday Reception: August 2, 5:30 – 9 p.m.
Mary Saylor has been fascinated by all sorts of artistic endeavors from her childhood and was raised by parents who themselves were creative individuals. Mary obtained a Bachelor of Fine Arts degree from Ohio University with a minor in Sculpture and over the years, she has dabbled in various creative outlets including drawing, quilting, painting, woodcarving and clay, but recently has focused on paper mache sculptures. Mary has a profound love and appreciation of all animals, great and small, and this devotion is clearly seen in her whimsical, humorous animal sculptures. She thoroughly enjoys the process of creating each and every piece and hopes they bring nearly as much happiness and joy to everyone who views them.
Bio: Lynnda Tenpenny is an award-winning artist, a native East Tennessean, and a UT grad. She is a member of the Art Market Gallery and Foothills Craft Guild, and has served on boards of both and as President of both. Lynnda has art in several regional collections, including Park West Hospital, UT Hospital, Women's Contemporary Health, and others.
Statement: I love paint, papers, patterns, colors, and layers; I love experimenting with various materials to com-bine these elements into something fun and interesting. The glimpses of things "hidden" under previous layers or partially visible letters and numbers lets the viewer create their own story. We recently moved to a house (and new studio) where we see the most beautiful sunsets every evening. Apparently I never saw sunsets before!! I've tried to incorporate the delicate colors and nuances of the clouds into my work; it's a goal in progress and as with all art, it's evolving. Lynnda Tenpenny www.LtenArt.com. Facebook: www.Facebook.com/LynndaTenpennyArt.
Art Market Gallery, 422 S. Gay St, Knoxville, TN 37902. Hours: Tu-Sa 11-6, Su 1-6. Information: 865-525-5265, www.artmarketgallery.net
Rala: August First Friday with Jon Pemberton
August 2, 2019 — September 1, 2019
Category: Exhibitions & visual art and Free event
Opens August 2nd 6-9PM (Will be on display the entire month)
https://www.facebook.com/events/2289928674655767/
Please join us for the show openings and to meet the artist!
Jon Pemberton is a Special Education teacher, and during the summers he creates his pop-art paintings. He went to art school in Denver, where he first felt free to explore his love of materials, process, and color.
"Every piece is special to me in some way. The subject matter of each piece is something that I enjoy to a point where it has become a part of who I am. Regardless of the seriousness, or lack there of, of these pieces, they represent aspects of myself that I take very seriously. I nerd out to Miyazaki movies, such as Spirited Away. I got into reading as a kid through comic books. Now, I teach reading to students, still using comic books to spark interest. The Stan Lee piece is special to me because of that. What can I say about Beyoncé. She is the queen. I mean, have you heard Formation? It is a perfect song. Long live the queen."

Rala, 112 W. Jackson Ave, Knoxville, TN 37902
PH: (865) 525-7888
Instagram: @ShopRala
Awaken Coffee: Artwork by Kimberlee Rose Smith
August 2, 2019 — September 1, 2019
Category: Exhibitions & visual art and Free event
Awaken Coffee will host artist Kimberlee Rose Smith for First Friday, Aug. 2 from 6-9 pm.
Kimberlee Rose Smith is a local artist who seeks to bring hope, joy, and peace by reflecting the beauty around us.
She explains her inspiration, "Anytime I go outside, I see a consistent yet ever-changing work of art- the sky. I'm also inspired by the natural beauty of water. My paintings reflect the majestic, mysterious, and vast open sky and open water. I hope my paintings encourage the viewer to appreciate the beauty of creation always surrounding us."
Awaken Coffee is a live music venue, espresso bar, craft beer & wine bar and organic restaurant in the heart of downtown. Awaken Coffee, 125 W Jackson Ave, Knoxville, Tennessee 37902
Broadway Studios and Gallery: The Tuesday Painters and The Poetry of Nature
August 2, 2019 — August 31, 2019
Category: Exhibitions & visual art and Free event
Opening August 2nd 5:00-9:00
Join us for First Friday and our Grand Reopening! Featuring paintings by plein air artists The Tuesday Painters and photography by Katharine Emlen.
Broadway Studios and Gallery, 1127 Broadway St, Knoxville, TN 37917. Hours: Fri-Sat, 10-6, by appointment, or when the "open" sign is illuminated. Information: 865-556-8676, www.BroadwayStudiosAndGallery.com
Bijou Theatre Art Gallery: Exhibition by Tyty Nkongolo
August 2, 2019 — August 31, 2019
Category: Exhibitions & visual art and Free event
ARTIST OF THE MONTH : TYTY NKONGOLO
Join us Friday, August 2 from 6pm-8pm for our official First Friday Gallery Opening featuring artist is Tyty Nkongolo. His work will feature painting on canvas, along with African hand-made crafts.
Tyty Nkongolo has painted all of his life. He was born April 05, 1978 in the Democratic Republic of the Congo, in Central Africa. He went to the Academy of Arts for 6 years, graduating in Arts and Crafts, Paintings option. He left Africa in January of 2017 and is happily married and the father of 2 children. He is an acrylic artist whose paintings are inspired by the women of Africa, and the African landscape. He also paints some abstract work, along with various cartoons.
This event is free and open to the public, and from 6pm-8pm!
His work will up for the whole month of August - it's available to view during shows.
Bijou Theatre, 803 S. Gay Street, Knoxville, TN 37902. Information: 865-522-0832, www.knoxbijou.com
The Emporium Center: Terina Gillette: Discovery: An Exploration of the Nuances of Life
August 2, 2019 — August 30, 2019
Category: Exhibitions & visual art and Free event
A reception will take place on Friday, August 2, from 5:00-9:00 PM. The opening reception features flamenco dancing by local group Tinadre at 7 PM.
Discovery: An Exploration of the Nuances of Life is a celebration in acrylic, pastel, and mixed media of all the small things that work together to bring joy, happiness, peace, or puzzlement. Sometimes hearing a bird singing, or seeing a fish swimming makes us take notice of the simple beauties that create our world. Each of us have small nuances that greet us daily, and when we stop to discover them, we embrace who we are, where we have been, and where we are going. Many of the pieces in this exhibition represent special moments in the artist's life, and perhaps these are things that you also celebrate.
Terina Gillette is a Tennessee native. She works in a wide variety of mediums, and is diverse in her expression and abilities. She creates colorful, texturized abstracts as well as detailed local landmarks. Her work can be purchased at Visit Knoxville, on her social media platforms, and on her website The Colored Palette. She is also a face and body painter and spends each weekend painting theatrical face paints on living canvas. She believes that art is the full expression of life. You can find various installations of her painted window glass art, as well as her chalk murals around East Tennessee. Gillette holds a double cognate in counseling and crisis, grief, and trauma as well as business and is currently completing her Master's in psychology. Her educational pursuits heavily influence her pieces, and her view of art is immersed in expression regardless of the subject matter.
For more information, visit www.thecoloredpalette.com or www.facebook.com/TerinaGilletteFineArts, or follow her on Instagram @terinagillettefinearts.
On display at the Emporium Center, 100 S. Gay Street, in downtown Knoxville. Exhibition hours are Monday-Friday, 9:00 AM - 5:00 PM. Information: (865) 523-7543 or www.knoxalliance.com.