Calendar of Events
Sunday, September 22, 2019
Clarence Brown Theatre: Broadway at the Keys
September 22, 2019 — September 23, 2019
Category: Music
CBT Mainstage, 7:30 PM
Singer/songwriter Levi Kreis won the 2010 Tony Award for originating the role of Jerry Lee Lewis in Broadway's Million Dollar Quartet. From Sweeney Todd to Smokey Joe's Café…and even a little Jerry Lee Lewis…he will perform songs from Broadway in this 90-minute concert. General admission.
Clarence Brown Theatre, 1714 Andy Holt Ave on the UT campus, Knoxville, TN 37996. For information: 865-974-5161, www.clarencebrowntheatre.com. For tickets: 865-974-5161, 865-656-4444, www.knoxvilletickets.com
Bijou Theatre: Gaelic Storm
Category: Music
UT School of Music: Symphony Orchestra No. 1
Category: Free event and Music
Alumni Memorial Building, James. R. Cox Auditorium
4pm
UT School of Music: Unless otherwise noted, concerts are FREE and open to the public. The Alumni Memorial Building located at 1408 Middle Drive on the UT campus. (The James R. Cox Auditorium is located in the Alumni Memorial Building.) The Natalie Haslam Music Center is located at 1741 Volunteer Blvd on the UT campus. *For individual or small group performances, please check the web site or call the day of the event for updates or cancellations: 865-974-5678, www.music.utk.edu/events
Fun with Film Cameras: Point, Process & Print!
September 22, 2019
1-5 PM
Category: Classes & workshops and Exhibitions & visual art
Hosted by A1LabArts and The Big Camera
Sunday, September 22, 2019 at 1 PM – 5 PM
A1LabArts, 23 Emory Pl, Knoxville, Tennessee 37917
Analogue Cameras! Film Processing! Darkroom Printing! We'll provide film and plenty of fun cameras (think plastic Holga pinhole, fisheye lens, leaky Dianas) and some simple Olympus point and shoot 35mm cams.You'll go out and shoot a roll of film with a teammate and learn to develop it in Film Photography Project's Monobath solution.We will also help you create a 4x6" or 5x7" print of your favorite snap in our Pop-Up Darkroom! This event requires advance ticket purchase of $40 per person. You are welcome to bring adult beverages, we will provide light snacks and soft drinks. Teenagers are welcome with parental consent or supervision, if needed.
Smoky Mountain Blues Society Blues Cruise with Johnny Monter Band and Filibilly Duo
September 22, 2019
4:00-7:00PM
Category: Music
SMBS Presents Blues Cruise #6 on September 22, 4:00-7:00PM and featuring
JONNY MONSTER BAND AND FILIBILLY DUO.
Jonny Monster Band is originally from the Hudson Valley in New York but now based out of Knoxville, TN, 2019 IBC semi-finalists, The Jonny Monster Band should not be missed! Jonny Monster's original mix of acoustic blues and hard dynamic electric guitar is like a runaway locomotive that steam into any venue.
The Filibilly Duo is a combination of fingerstyle and slide guitar and the vocal harmonies of Rey Pineda and Jen Wolery. The Knoxville, TN, musicians perform soulful, acoustic blues that resembles a gentle breeze that penetrates through the bones — a satiating experience to the ears. Listening to The Filibilly Duo transports you to the spirit of the music revolution that spans from the 1920s to the present.
Boarding at 3 pm, cruising from 4 pm to 7 pm on the beautiful Tennessee River! Full bar and limited food service available.
Cruise Tickets: $16 for SMBS members (Call Riverboat Office and ask for discount price), $20 for non-members, $25.00 day of show.
TICKETS: Call Riverboat Office 865-5255-7827 or Online at Tennessee Riverboat
Smoky Mountain Blues Society: http://smokymountainblues.org/wp/
Marble Springs State Historic Site: John Sevier Living History Day
September 22, 2019
12-5 PM
Category: Culinary arts, History & heritage, Kids & family and Music
Marble Springs State Historic Site will hold its annual celebration of the life and times of John Sevier, Tennessee's first governor. Visitors can interact with living historians as they interpret early pioneer and Native American culture through blacksmithing, cooking, weaving, colonial militia and weapons display, storytelling, music, and more. Admission to the event is $5 for adults and $4 for seniors and children 5-17.

Musical historian, Chip Bailey, will perform and discuss 18th century folk music throughout the day, and this year's event will feature the return of the popular cornhusking challenge and sack races. The trading post gift shop will be open for shopping.

Marble Springs State Historic site is the farm and last remaining home of John Sevier, Revolutionary War hero at the Battle of Kings Mountain and first governor of Tennessee. The site is open Wednesday through Saturday from 10:00 to 5:00pm and on Sundays from 12:00-5:00pm. Guided tours of the cabins are available for a fee.

The site is located at 1220 W. Gov. John Sevier Highway, Knoxville, TN 37920. For more information visit our website at www.marblesprings.net, email info@marblesprings.net, or call (865)573-5508.
BrickUniverse Knoxville LEGO Fan Expo
September 21, 2019 — September 22, 2019
Category: Festivals & special events and Kids & family
Hosted by BrickUniverse and Knoxville Convention Center
At 701 Henley Street, Knoxville, Tennessee 37902
www.brickuniverse.com
Release the builder within at BrickUniverse Knoxville, the ultimate LEGO lover's paradise that will take over the Knoxville Convention Center.
Choose from Saturday or Sunday admission, and experience hands-on LEGO attractions and activities built to inspire, educate, and entertain. This fun, family-friendly event will have tons of amazing LEGO creations to gawk at, building zones to unleash your creative energy, professional LEGO artists, and vendors selling the latest LEGO sets, mini-figures, and accessories. https://www.facebook.com/events/349051845714212/
McClung Museum: Science in Motion Exhibition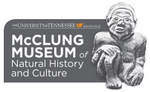 September 20, 2019 — January 5, 2020
Category: Exhibitions & visual art, Free event and History & heritage
Science in Motion: The Photographic Studies of Eadweard Muybridge, Berenice Abbott and Harold Edgerton
Photography itself was born out of a passionate engagement between art and science.
"…there needs to be a friendly interpreter between science and the layman. I believe that photography can be this spokesman, as no other form of expression can be; for photography, the art of our time, the mechanical scientific medium which matches the pace and character of our era, is attuned to the function. There is an essential unity between photography, science's child, and science, the parent."
—Berenice Abbott, Photography and Science, 1939
Photography's pioneers, Josef Nicéphore Niépce, Louis-Jacques-Mandé Daguerre and William Henry Fox Talbot, were inventors, scientists and mathematicians. The results of their intellectual endeavors dramatically affected the art form and forged a reciprocal relationship between art and science in photography that has continued to this day.
This exhibition of thirty-six photographs offers a rich and extensive view of the scientific studies done by three of photography's greats—Eadweard Muybridge, Berenice Abbott and Harold Edgerton. Each of these artists invented devices to study and represent aspects of light and motion scientifically and photographically. Their works not only illustrate scientific phenomena clearly and elegantly but also reveal the artists' individual artistic sensibilities.
McClung Museum of Natural History and Culture, 1327 Circle Park Dr on the UT campus, Knoxville, TN 37996. Hours: Monday-Saturday, 9AM-5PM, Sunday, 1-5PM. Information: 865-974-2144, http://mcclungmuseum.utk.edu
The Nina and the Pinta Come to Volunteer Landing
September 19, 2019 — September 29, 2019
9:00AM-6:00PM
Category: History & heritage and Kids & family
The Nina and Pinta come to Knoxville's Volunteer Landing September 19, 2019 to September 29, 2019.
Welcome to The Columbus Foundation and our two Columbus replica ships - our original Niña, the most historically accurate replica of a Columbus Ship ever built, and our newer Pinta.
The Niña is a replica of the ship on which Columbus sailed across the Atlantic on his three voyages of discovery to the new world beginning in 1492. Columbus sailed the tiny ship over 25,000 miles. That ship was last heard of in 1501, but the new Niña has a different mission. We are a floating museum, and we visit ports all over the Western Hemisphere.
Pinta was recently built in Brazil to accompany the Nina on all of her travels. She is a larger version of the archetypal caravel and offers larger deck space for walk-aboard tours and has a 40 ft air conditioned main cabin down below with seating. Pinta is available for private parties and charters.
September 19 to September 29, 2019, 9:00 AM to 6:00 PM.
$8.50 for adults, $7.50 for seniors (age 60+), $6.50 age 5-16 (not in a school group), age 4 and under are free
Calhoun's on the River at Volunteer Landing, 956 Volunteer Landing Lane
Knoxville, TN 37915
(787) 672-2152, http://www.thenina.com/index.html
Bijou Theatre: Smoky Mountain Burlesque Festival
September 19, 2019 — September 22, 2019
Category: Classes & workshops, Dance, Festivals & special events and Theatre
The Smoky Mountain Burlesque Festival (SMBF) will welcome world-class burlesque performers to East Tennessee for four days of glitter, glamour, and good old-fashioned fun. The 4th Annual event intends to educate local audiences on the traditional American art-form of burlesque and, in its modern interpretation, its celebration of diversity and acceptance. The festival will feature 85 performers and instructors from 19 states and 2 Canadian provinces, each hand-selected by the festival producers to represent their vision of burlesque and neo-fringe as a uniquely inclusive forms of performance-based entertainment.
This year's efforts to include additional performance disciplines only serves to enhance the festival's existing devotion to diversity, with participants representing a variety of ages, genders, sexual orientations, ethnicities, and body types.
Tickets to the SMBF performance showcases are now available and range in price from $15 (General Admission, Single Show) to $100 (VIP Premium Seating, Weekend Pass). Get more information and/or purchase tickets at www.smokymountainburlesquefest.com/tickets.

The weekend experience also includes an educational component with 36 classes and workshops available to festival attendees and the general public. Get more information and/or purchase passes at www.smokymountainburlesquefest.com/classes.
Bijou Theatre, 803 S. Gay Street, Knoxville, TN 37902. Information/tickets: 865-522-0832, www.knoxbijou.com, www.ticketmaster.com
Knoxville Children's Theatre: Charlotte's Web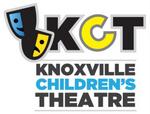 September 13, 2019 — October 6, 2019
Category: Kids & family and Theatre
Knoxville Children's Theatre will present a live stage adaptation of the classic children's novel Charlotte's Web, by E. B. White. The play will be performed September 13 through October 6: Thursdays and Fridays at 7 PM, Saturdays at 1 PM and 5 PM, and Sundays at 3 PM.
Charlotte's Web is one of the top 100 bestselling books of all time and the best-selling children's paperback book ever. The New York Times called it "just about perfect, and just about magical in the way it is done." Tony-winning playwright Joseph Robinette's touching and faithful stage version will make audiences believe this beloved book is coming to life on the KCT stage.
In rural Maine, Wilbur, a young orphan pig, is loved by his owner, Fern Arable. But the pig is destined to be slaughtered for food, and as soon as he is old enough, the Arables send the pig to his fate on the Zuckerman family farm. A lonely, childless spider named Charlotte, who lives in a dark corner of the Zuckerman's barn, takes pity on the pitiful little pig and decides to do what she can to save his life. Wilbur is grateful for this mysterious mother figure, but the act of true motherhood will come at a costly price for the tiny spider. The play is performed by 19 talented young actors, from ages 7 to 17.
Reservations are strongly recommended. Knoxville Children's Theatre, 109 E. Churchwell Avenue, Knoxville, TN 37917. Information: 865-208-3677, www.knoxvillechildrenstheatre.com
Theatre Knoxville Downtown: All in the Timing
September 13, 2019 — September 29, 2019
Featuring six diverse but equally hysterical one-act comedies, David Ives' All in the Timing is a witty, romantic, absurd, and existentially-minded evening of theatre.
In Sure Thing, a couple on a first date has the opportunity to reset and try again each time they say the wrong thing. Words, Words, Words takes the "infinite monkey theorem"– the idea that given enough time, three monkeys in a room could eventually compose any given text, including Shakespeare's Hamlet — and turns it into reality. In The Universal Language, a shy young woman places her faith in her fraudulent language tutor, who is changed for the better when he discovers the language they share: not the the made-up "Unamunda" that he professes to be fluent in, but rather the language of love. Philip Glass Buys a Loaf of Bread is an existential mini-musical parody based on the work of composer Philip Glass. In The Philadelphia, a man discovers that he's entered a strange pocket of the universe where the only way to get what he wants is to ask for the opposite. Finally, in Variations on the Death of Leon Trotsky, the audience is treated to the hilarious vision of the famous Marxist waxing poetical — and dying, over and over and over again.
Winner of the John Gassner Playwriting Award.
Theatre Knoxville Downtown, 800 S. Central Street, Knoxville, TN 37902. Information & tickets: 865-544-1999, www.theatreknoxville.com